Amsterdam Airport Transfers
I'll tell you everything you need to know to move between Amsterdam airport and the city: fast and cheap!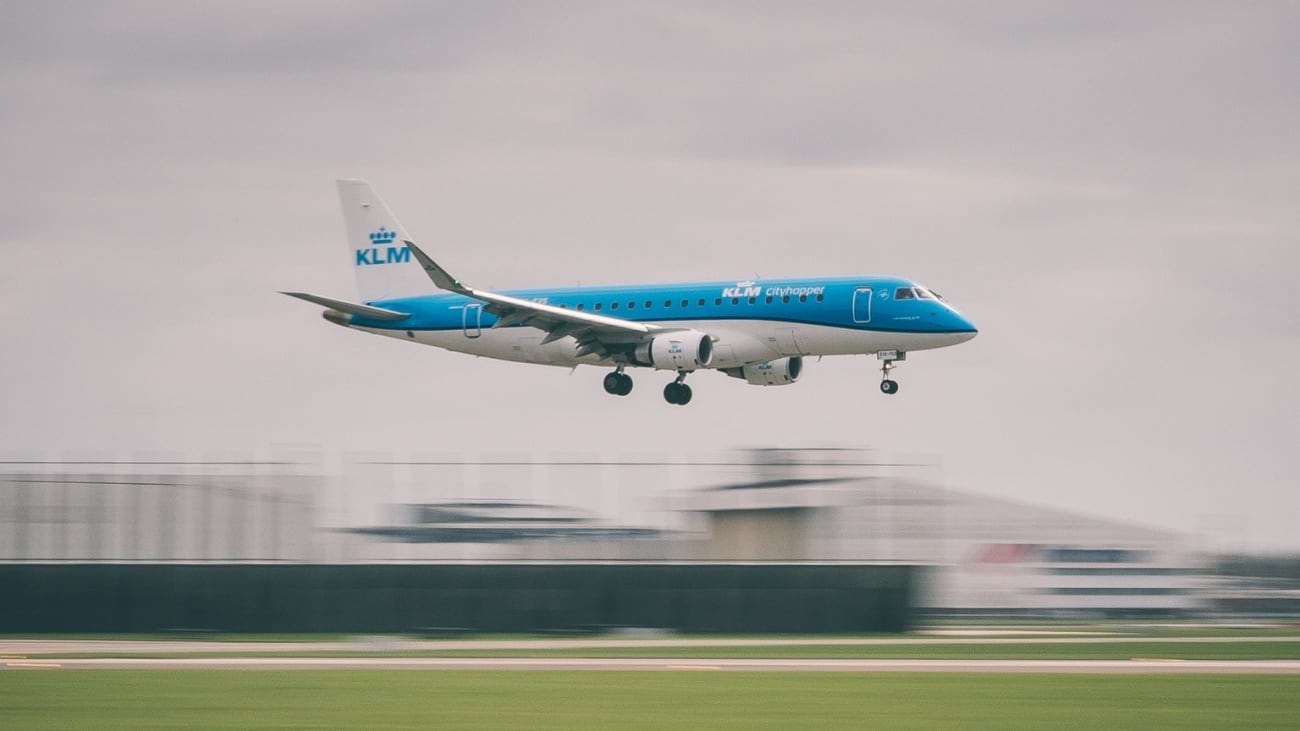 If you travel to Amsterdam you will most likely do so by taking a flight to Schiphol, the most important airport in the Netherlands. As such, it is very well connected so I'm going to tell you how to move between the airport and the city.
1. Shuttle Buses between Amsterdam and Schiphol Airport
With the Amsterdam Airport Express, you can move between Amsterdam city center and Amsterdam Airport in about 40 minutes. Their buses, line 397, depart from bus stops B15-19 outside the airport every 7.5 minutes. They also have a night service, Niteliner line N97, which runs the same route.
A single ticket for the bus between Amsterdam airport and the city center can be purchased online in advance.
When I recommend this option
This bus is recommended for getting directly to some specific location in Amsterdam as they make several centrally located stops. If your accommodation is in the center, for example, you can get off at the Leidseplein stop, while other stops of interest are at the Rijksmuseum, Museumplein, and the Olympic Stadium, ending the journey at the Elandsgracht Bus Station.
The Amsterdam Airport Express has a capacity for 20 people and bulky luggage and is fully equipped with free Wifi, child seats, and air conditioning, as well as being wheelchair, stroller, and pet friendly.
What is included in the bus ticket
One-way or round-trip ticket (as contracted).
Air conditioning
Free Wifi
Bulky luggage
Bus schedules
From Monday to Sunday from 12:00 am to 11:30 pm
Other details of interest
You will receive an immediate confirmation after making your reservation, the cancellation of which is non-refundable.
It is wheelchair accessible, stroller accessible and pets are allowed.
Child seats or booster seats are available.
2. Transfers by private vehicle from Schiphol airport to Amsterdam city center and vice versa
Many reasons may motivate you to hire a private transfer service to move between Amsterdam airport and your destination, even if its price is higher than the train or bus. If you are traveling late at night with your family, hiring a private transfer service will make your trip much more comfortable and easy.
This door to door service has private cars with professional drivers and capacity for up to 6 passengers with one suitcase each, and makes pick-ups throughout the day, making the journey in about 20 minutes.
How it works when arriving at the airport
To go from the airport to your accommodation the driver will wait for you for 45 minutes from the landing of your plane so you can pick up your luggage without haste and with an identification plate with your name so you can locate it. The collection point at the airport is located one floor above the baggage claim area and at exit 3, gate D.
How it works on the way back, when you leave the hotel
In reverse, the system is very similar. You will have to provide your hotel details and pick-up time where the driver will wait for you punctually for up to 20 minutes. Here's a piece of advice: be sure to have enough time before your return to the airport so that the traffic will not be a problem for you.
What is included in this private service
Private transportation for you and your companion(s) door-to-door between the airport and your accommodation.
24/7 customer service.
Space for your luggage.
Waiting time, the driver will wait for your arrival at the airport and the hotel.
Air-conditioned vehicle.
You will receive an immediate confirmation after making your reservation, cancellation is possible with 24 hours' notice.
3. Private transfers between Amsterdam airport and cruise port
Another possibility that exists when you travel to Amsterdam is that you go to take one of the hundreds of cruises that depart from its port. To facilitate your arrival from the airport to the port there is this private transfer service to the port that will take you there in about 20 to 40 minutes.
How the service works
A professional bilingual driver, in English and Dutch, will wait for you at the arrivals terminal of the airport holding a sign with your name on it for up to one hour. After this time the driver will contact you to verify your location and arrival time. In case your delay is longer than one hour the company will schedule a new pick-up and extra fees may be charged.
These private vehicles are fully adapted to transport people in wheelchairs and children in need of safety seats with an extra child seat service.
How to make a reservation
When booking your private transfer, you must provide the details of your trip so that the service is ready to meet you at the time of your arrival.
Flight number
Pick-up time
Number of passengers
Destination address
You will receive an immediate confirmation after making your reservation, which can be canceled free of charge 24 hours in advance
Is adapted for small children with child seats
Is adapted for wheelchair users
---
Other options to move between Amsterdam and Schiphol airport
Train
The train is a very common way to move between the center of Amsterdam and Schiphol Airport. Trains depart with high frequency, about 9 every hour and 24 hours a day, from the station located under the Schiphol Plaza building and arrive at Amsterdam Central Station in about 15 to 20 minutes.
If you buy tickets online or with an OV-Chipkaart card the price of the train ticket is cheaper and starts from $ 5 per person in second class and $ 9 in first class. You can also buy them at your arrival at the yellow machines at Schiphol Plaza or the NS offices at the Meeting Point of the airport, but you will have to pay a supplement of $ 1 for the Smart Card.
The main train company in the country is Nederlandse Spoorwegen (NS) and the journey from the airport to the center of the capital can be made with Intercity Direct and Sprinter trains (via Lelylaan and Sloterdijk). In addition, from Amsterdam Airport you can also take direct trains to Utrecht, The Hague, and Rotterdam.
Taxi
If you are traveling with several people or have a lot of luggage, there is also the option of taking a cab between Amsterdam Airport and your accommodation, arriving in about half an hour to the city center.
Frequently asked questions
How big is the Amsterdam Airport?

The Amsterdam Airport is a three-level building with around 165 boarding gates. It has one terminal with 6 boarding areas.

Is the Amsterdam Airport open during the night?

Yes, the Amsterdam Airport is open during the night and it is permitted to sleep in some areas while flights are not operating.

How early should I arrive to the Amsterdam Airport before my flight?

Amsterdam Airport has fairly standard check-in times, so arriving 2 hours before departure for European flights and 3 hours before an intercontinental flight should be more than enough.