Best Food Tours in Tokyo
From meeting the Golden Gai in Shinjuku to the ultimate ramen tasting, discover Tokyo's best food scenes.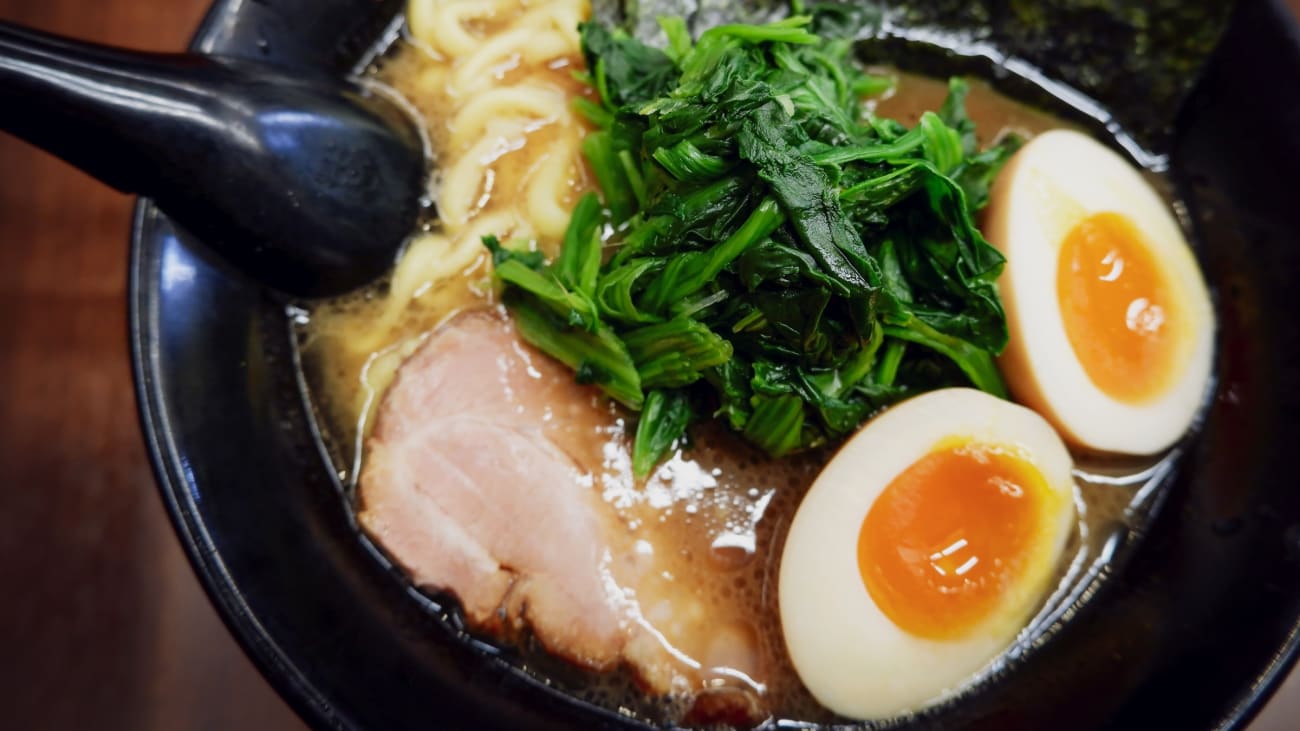 The Tsukiji market, the world's largest fish market, 8 varieties of sake, authentic ramen, grilled meat, sushi or seafood, Asian cuisine is an explosion of flavors that delights the palate. And with this type of tour you will get to know its millenary culture through the Japanese culinary art.
Among the things to see, do and taste in Tokyo is the exploration of Japanese cuisine, after all, it is the capital of international gastronomy and there are tours for couples, small groups, as locals, with or without cooking classes, will you join me to know the best options?
1. Tsukiji Fish Market Tour in Tokyo
This type of tour usually begins with a walk through the Tsukiji Honganji temple, a beautiful sacred space founded in 1617.
After listening to the comments of the well-informed local guides, the group walks away leaving the winged shishi behind, admiring the unconventional architecture of the temple.
Further on, the group of up to 15 people moves on to the world's most famous fish market, Tsukiji Market, one of the surviving structures of World War II. You'll soon see why locals, like Japanese chefs, prefer to shop there.
At the Tsukiji fish market you will be able to try all kinds of seafood. You will also be able to taste delicacies such as bonito, sushi in its popular - and curious - variations, authentic omelettes, seafood delicacies and fresh tuna. Enjoy the feast.
In addition, some market tours often include classes to learn how to prepare sushi. Check with your operator and don't miss this opportunity.
Take your camera to take pictures of the market, in every corner you have a reason to take a photographic souvenir. I also recommend you to go into the food and utensils stores of the best quality.
Of course, this tour should serve to enjoy the free samples, such as Dashi soup, -often offered to tourists-, as well as their tea. This is a satisfying experience from start to finish.
Details of interest
Price: From 90 €.
Duration: 3 hours
Schedule: morning, depending on the operator.
What the tour may include: Full lunch at a sushi restaurant. Sake tasting. Tasting of typical dishes such as fried fish cake, Japanese omelette and fresh tuna sashimi.
Means of transportation: on foot
Pros: In the vicinity of the market the samples are generous. The guides are usually knowledgeable not only about the market but about Japanese culture and history in general so they add richness to their commentary.
Cons: Not offered in English. Groups tend to be large (up to 15 participants).
2. Tour about sweets and flavors of Shibuya
Haruki Murakami, the writer of Tokyo Blues, masterfully describes the Japanese dynamics of his capital but, if you are in search of knowing how the locals live, the gastronomic tour of Shibuya is for you.
The experience usually begins at the Hachikō statue, the monument that pays homage to the faithful dog. Once you take your photos, you'll make your way through the crowd to start sampling Japanese delicacies.
The tasting could be defined as a 10-course menu that usually includes wagyu beef, okonomiyaki, a variety of sushi, fish cake, Mitarashi dango and traditional desserts.
Dishes are often served between 4 and 5 restaurants. Shibuya is well known for being an exponent of cultural contrasts. There you can get to know the fashionable Harajuku, a highlight among the best guided tours in Tokyo, the variety of markets and its eye-catching advertisements.
At the end of the tour you will be satisfied and you will close the tour with tea or sake.
Details of interest
Price: From 214 €.
Duration: 3 hours
Timetable: evening, depending on the operator.
What the tour may include: Lunch with a 10-course menu. Tasting of traditional desserts. Experienced local guide.
Means of transportation: on foot.
Pros: Offered in English. In Japan there are reasons to take pictures everywhere but in this tour the reasons are multiplied. As well as, the possibility of doing it while learning about the local culture, awakening sensations between each bite.
Cons: Drinks are usually limited and the groups are large (up to 15 people are allowed).
3. Gastronomic tasting tour of Asakusa
Asakusa is a really attractive area. Its main temples, such as Imado Shrine, Shobogenji Temple, Asakusa-jinja Shrine and of course Sensō-ji, give the area a special character and this is felt by the participants of this type of tour, especially because it is done in pairs.
The food tour starts with an overview of Asakusa. This means that you and your companion will explore the old town, Namise Street and Marugoto Nippon while sampling popular Japanese delicacies such as pickles, rice crackers, Japanese plums, matcha tea and meronpan along the way.
You can also learn about the pilgrims who have visited the area for over a thousand years, as well as do some souvenir shopping in bustling Namise.
Finally, the 2 tour participants will head together with the guide to Tokyo's oldest temple, Sensoji.
If you book your visit just before summer, you can participate in the Sanja Matsuri festival in May, the biggest festival in Asakusa. This is one of the most popular dates. If you are in the area, experience the excitement! Include your stop at the temple among your things to see and do in Tokyo in spring.
Details of interest
Price: From 76 €.
Duration: 2 hours and 30 minutes.
Schedule: daytime, to be arranged with the operator.
What the tour may include: Sake tasting, snacks in 4-5 places, guide in Asakusa and lunch.
Means of transportation: on foot
Pros: The tasting is complete and delicious. You learn about Japanese customs and tour one of the most important temples in Japan. The experience is almost personalized and is available only for small groups.
Cons: Offered in Japanese and English.
4. Evening Japanese food tasting tour of Chiyoda, Ginza and Tsukishima, Chūō
This type of excursion takes the group to the heart of Yakitori, the land where the prized street food of the same name originated.
The tasting will allow the group to delve into fast food specialties perfect to pair with beer or sake. Don't forget to try the local taras or toppings, each food stall has a recipe that it jealously guards.
Afterwards, the group says goodbye to the business district to go through Ginza and its celebratory atmosphere. Although they are very close, as soon as the city of Chiyoda is left behind, the neon lights, music and the party begin.
Next, they show up at the last stop of the excursion at a Tsukishima restaurant where the fast food rises and takes on formality amidst charming presentations.
Details of interest
Price: From 99 €.
Duration: 3 hours.
Schedule: evening, depending on the operator.
What the tour may include: Full lunch at a sushi restaurant. Sake tasting. Tasting of typical dishes, often a variety of yakitori, okonomiyaki (Japanese pizza). Drinks and a dessert.
Means of transportation: on foot.
Pros: Offered in Spanish. The joy of the atmosphere. The stories and anecdotes of the guides. The central location.
Cons: The duration. It can be extended to continue with the party, especially when choosing among the things to do in Tokyo in summer.
5. Tokyo Ramen Tour
This is your chance to enjoy and experience ramen like a native Tokyoite. If you decide to take this tour, you will get to learn more about the history and culture of this exciting dish and then taste a tasty bowl of ramen cooked to perfection.
The group usually gathers in front of the Hachikō statue in Shibuya, after which they are guided to a local coffee shop to have a coffee and talk about ramen. There they receive an explanation about how and why ramen is one of **Japan'**s famous foods.
Later, the tour continues to 3 award-winning restaurants to taste 6 mini ramen bowls. A variety of 11 mini ramen bowls will be available for you to choose from.
At the end, you will learn much more about this dish, from its history to its preparation. At each stop, you will discover the different types and, above all, how to distinguish a good ramen and how to prepare it in case you dare to do it when you go back home.
Details of interest
Price: From 110 €.
Duration: 3 hours
Schedule: afternoon, check with your operator.
What the tour may include: walk through the Samurai Museum, the Robot Restaurant, the Hanazono Shrine and taverns. Specialized guide through the city. Tasting menu and drinks.
Means of transportation: train
Pros: you learn to appreciate ramen from the ingredients until it reaches your palate. This humble food takes on a different meaning. The tasting is enough to cover a lunch.
Cons: Train ticket not included.
6. Drunkard's Alley Bar Tour: Golden Gai and Kabukicho, Shinjuku
This food tour has a slightly different theme. With its alcoholic beverage tastings, it may not be the most suitable if you are looking for things to do with kids in Tokyo.
The guide will take you to the best places in Shinjuku for an evening of tapas and typical Japanese drinks in one of Tokyo's most popular neighborhoods.
In this kind of tour you will travel back in time to get closer to the small Japanese taverns that were spread around the city during the 1950s. It usually starts in the Drunkards Alley or Shinjuku (Nonbei Yokocho) -by its original name-, very close to Kabukicho.
With the guide's explanation you will learn about the history of izakayas or Japanese bars while enjoying some tapas, karaokes and even Kabukicho, the robot restaurant.
The menu often includes ramen, sushi, yakitori and beer. Soon you will move on to Golden Gai, the place with the most izakayas in Japan to end the evening.
Details of interest
Price: From 165 €.
Duration: 3 hours
Schedule: evening, check with your operator.
What the tour may include: walk through the Samurai Museum, the Robot Restaurant, the Hanazono Shrine and taverns. Specialized guide through the city. Tasting menu and drinks.
Means of transportation: on foot
Pros: the walk through the pubs with their local history is entertaining. It evokes the first half of the last century. It is a must in traditional Japanese gastronomy.
Cons: the tour is as vibrant as Cyberpunk movies, you must be aware of your surroundings at all times. The walk often brings together large groups (up to 12 people).
7. All-you-can-eat tour in Shibuya
Get out of the conventional restaurants and taste the local food as the Japanese do.
With this tour your guide will take you to Shibuya. The first stop is usually the statue of Hachikō and then you will pass by several shrines and a network of streets that lead to the heart of the neighborhood.
After an hour's walk exploring the city, you'll be ready to sit down and indulge your taste buds at Tokyo's best All you can eat.
Interesting details
Price: From 204 €.
Duration: 4 hours.
Schedule: morning or afternoon, depending on the operator.
What the tour may include: all the food you feel like among the variety of sushi, takoyaki, yakitori, yakiniku and desserts. A couple of drinks are often included. The services of a local guide with whom you will get to know Shibuya.
Means of transportation: on foot.
Pros: Offered in English. You can eat until you have tasted all the dishes you like while the guide explains their history. This is an ideal plan to celebrate holidays such as New Year or December vacations with the family. Visit Shibuya during the last month of the year and make this plan one of your things to do in Tokyo for Christmas.
Cons: drinks are limited, although two soft drinks and water might be enough, right?
Dishes you should not miss on food tours in Tokyo
Surely you already know sushi and gyozas, but write down these dishes and drinks and include a tasting in your tour of Tokyo.
The meronpan. A sweet bread with cookie dough topping whose shape simulates melon.
Okonomiyaki or Asian-style pizza.
The fried fish cake (try to taste it around Tsukiji market, it is another level).
Yakitori. History records its appearance in Japanese cuisine during the Edo period between 1603-1867. Although it is believed that it was a wild bird taken to the grill for the Komodoro, the recipe has been massified and spread in local gastronomy with different variants. Try the sauces, in every house they have a "secret recipe".
The fresh tuna sashimi. You will be just a few meters away from the largest fish market in the world.
Yakiniku or grilled meat.
Sake: The local liquor par excellence. Yes it is possible to get it in other countries, but nothing like enjoying it as Japanese citizens do, with its atmosphere and authentic preparation, it is superior. Try it!
The destinations you should not miss among the gastronomic tours in Tokyo
For those who wish to join the local party between drinks and food, I recommend booking one of the most famous culinary night tours in the Japanese capital. The not-to-be-missed gastronomic routes include:
Osaka.
Shinjuku.
Shibuya.
Yurakucho.
Chūō and its fish market.
Tips on food tours and Japanese culture
Like other cultures, the Japanese keep their styles and ways when it comes to eating. Follow these tips to respect their customs when joining food tours in Tokyo:
Never stick chopsticks vertically into a bowl of food, as it means death and is very disrespectful.
Be punctual. Japanese people respect your time and expect reciprocity. Avoid being late for tours, flexibility of time is not exactly a Japanese virtue.
Japanese tables are often laden with individual serving bowls, but portion sizes are modest. Enough to satisfy your hunger but not to fill you up.