10 Things to Do in Tokyo in Summer
Tokyo is a city full of magic and attractions. Discover everything you can do if you decide to visit during the summer months.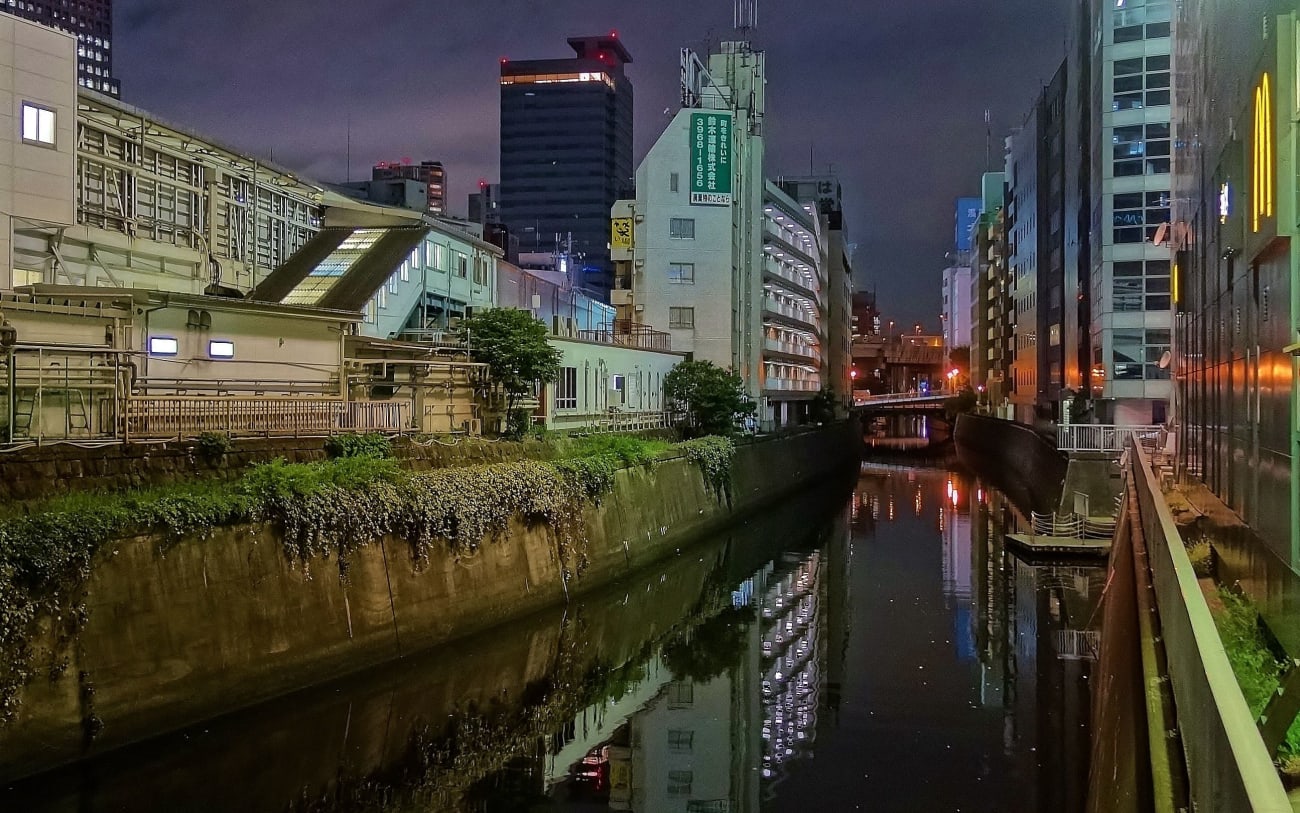 With all there is to see and do in Tokyo, I assure you won't be bored. While summer is a hot and somewhat humid time to visit Japan's capital, the city has so many great indoor and outdoor options that you won't have a bad time.
With its fireworks festivals, Obon celebrations, parks and green spaces, and the chance to climb to the top of Mount Fuji, visiting Tokyo in summer is an adventure, full of color and beauty. Here are the best activities to add to your itinerary.
1. Climbing to the top of Mount Fuji
In the summer months in Tokyo, it is common that the humidity and fog do not let you see the imposing Mount Fuji, however, it is a very good time to climb to the top. A trip to Mount Fuji is an adventure you will never forget. You will be able to see Japanese landscapes full of charm, and enjoy amazing views from the top. If you reach the top, you can even see the clouds from above.
Fuji is undoubtedly one of the most classic symbols of Japan and its silhouette has been portrayed countless times. At 3,776 meters high, it is the highest peak in all of Japan. It has been considered sacred since ancient times, and for many years women were not allowed to reach its summit. The best time to go mountain climbing on Mount Fuji is during the month of August, so I recommend you book your tour in advance.
Although Fuji is considered an active volcano, the last time it erupted was in 1708, so there is no need to panic. Due to the height of its summit it always has a lot of snow, giving it a beautiful appearance at any time of the year.
2. Shitamachi Ueno Furusato Bon Odori Festival
If you are in Tokyo during the month of August, you should not miss the summer festival that takes place at Okachimachi Station, in the heart of the city.
In this celebration you can enjoy traditional Japanese food, taste different types of sake, see and hear the ritual taiko drums, witness live musical performances and know all the charm of the Bon Odori dance. Bon Odori itself starts in the afternoon, but the festivities begin even before noon, where the little ones can paint little dolls.
You can listen to classic Bon Odori songs as well as Japanese anime classics or J-pop tunes. As you can see, this is an event to enjoy with the family, see kimonos and traditional costumes, learn a little more about one of the most traditional dances in Japan and beat the heat with some exotic flavored ice cream, such as cucumber, soy sauce or even... Wasabi! If you are attracted to exotic flavors and oriental cuisine, I recommend that, beyond ice cream, you book a gastronomic tour of Tokyo. I assure you that you will live a unique experience.
Information of interest:
Where it takes place: Okachimachi Station 3-26 Ueno, Taito-ku, Tokyo.
When it takes place: August 20th and 21st
Price: free of charge
3. Have a picnic under the trees in the park
Another of the must-do summer plans in Tokyo is to have a picnic in one of its parks. Find a shady spot under a gingko or sakura tree and spread out a blanket, as summer is always picnic season.
One of the best parks to spend the day is Ueno Park. Located in the heart of Tokyo, it is one of the most popular among Tokyoites. In spring its cherry blossoms are a spectacle, but in summer its green leaves will allow you to take shelter from the sun and enjoy the snacks you have brought with you.
Another park for picnics is Yoyogi. In this beautiful park you will always find events and festivals. It is located next to the Meiji Shrine in Shibuya and is also very popular among Tokyo residents.
In summer it is not recommended to include sushi in your picnic, due to the high temperatures, but you can bring all kinds of fruits, cool drinks and whatever you can think of. A tip: take the opportunity to try flavors you can't find at home. It is very common to see Japanese people eating bentō, a miniature variety of different types of food. In addition, you can take the opportunity to book a bike tour and enjoy the experience in style.
4. Try some of the refreshing seasonal foods
Summer in Tokyo can be a bit intense with its high temperatures and humidity, especially during the month of August. That's why the best way to enjoy the city at this time of year is with some of its seasonal foods.
Among the typical Japanese summer savory dishes that you must try at all costs, are Soba noodles (蕎麦). These noodles, in the hottest months of the year, are enjoyed cold, accompanied by some fresh ingredients, such as herbs and raw vegetables.
Another type of Japanese noodles for summer are Somen (そうめん). Quite similar in appearance to noodles, they are eaten with tsuyu sauce and are usually seasoned with fresh ginger.
Another variant of these noodles are nahashi somen (流しそそうめん). In restaurants there is a long bamboo cane stretching from one end of the room to the other, filled with cold water. There the noodles are placed, which you have to go catching them with chopsticks to put them on your plate and mix it with tsuyu sauce.
Undoubtedly, the most traditional of all Japanese summer meals is Kakigori, an ice cream dessert with different fruit flavors. If there is a traditional Japanese ice cream, it is undoubtedly this one.
Continuing with sweets, the Warabimochi (わらび餅) is a kind of starch and soy flour jelly, called kinako, a texture and flavor that has no equivalent in the world of Western gastronomy. You have to try it!
5. Enjoy the fireworks festivals
Join a real party of color in the heart of Tokyo. Japanese summer has one of the most awaited festivals by all, just as in April the cherry blossoms take all the applause, in summer the stars are the fireworks (hanabi, 花火). During the warmer months, various fireworks competitions (hanabi taikai, 花火大会) are held in Tokyo. So every year at this time the sky is filled with magic.
Experience the Sumida River fireworks competition (Sumidagawa Hanabi Taikai, 隅田񝷝花火大会), one of the most popular and that, every year, gathers up to a million spectators who come to the banks of the river to see the show and spend an incredible moment, full of excitement and color.
If you ask me, this is, without a doubt, one of the best activities to do with children in Tokyo. Besides the show, you can also have something to eat and drink at the many stalls organized for this important event.
Interesting information
Where it takes place: on the banks of the Sumida River, Tokyo.
When: July 30.
Price: free of charge.
6. Experience the Nagoshi No Harae summer welcoming ritual.
Join in the Nagoshi No Harae Festival (夏越の祓), which celebrates the arrival of summer. The ritual is held at numerous Shinto shrines in Japan. It is a purification festival where the sins of the first half of the year are eliminated and health and fortune are requested for the remainder.
You can enjoy participating in one of the oldest Shinto rites, as well as one of the most popular. The purification ceremony involves walking through a suganuki or chinowa, a kind of portal made of a grass called chigaya.
You'll see Shinto monks and a large crowd of people, some in traditional attire, welcome the summer solstice at this picturesque ceremony held every year in late June, and you can take home one of the traditional paper amulets called katashiro.
Information of interest:
Where it is held: at various Shinto shrines in Tokyo.
When: June 30.
Price: free of charge.
7. Enjoy the water at one of Tokyo's water parks
Forget the heat by taking a refreshing dip in one of Tokyo's water parks. With the high temperatures in the city, spending the day in a pool or enjoying the many water slides, artificial rivers, roller coasters and a host of other rides is definitely a great option.
In Tokyo, some of the most popular water parks are:
Tokyo Summerland, which located in the Tama area has artificial waterfalls, colorful slides and a river.
Showa Kinen Park, with slides and a large number of pools.
Kawagoe Aquatic Park, with a huge boat and artificial waves up to two meters high.
Yomiuriland, with artificial beaches and an infinite number of water games.
A wide range of possibilities for you not to get bored. Visiting some of these parks will make you forget for a few hours the heat of the city. You can spend the day with your family and feel like a Tokyoite. However, be aware that tattoos are forbidden in all water parks...
8. Visit the Ghibli museum, ideal to go with children
If you are a lover of the films of the great Hayao Miyazaki, an excellent way to spend some time in the company of Totoro, Kiki, Chihiro or Princess Mononoke, and at the same time escape the heat, is to visit the beautiful Ghibli Museum.
Located in Mitaka's Inokashira Park, this museum, designed by Miyazaki himself together with his son Goro, offers a large number of original drawings and sketches of some of the Japanese director's most famous films. A wonderful journey through the colorful worlds of the great Miyazaki. You will find yourself in a dreamlike space that you will not want to miss.
In addition to the permanent and temporary exhibitions, the Ghibli Museum has a small cinema with capacity for 80 people, where unpublished short films made especially by Miyazaki himself for the museum, which you will not see anywhere else, are shown. Children can play inside a reproduction of the cat-bus or have their picture taken with the big robot from The Wandering Castle.
Information of interest:
Where: 1 Chome-1-83 Shimorenjaku, Mitaka, Tokyo.
Hours: daily from 10 am to 6 pm.
Price: admission costs approximately 7 euros for adults, and between 2 and 5 euros for children. Children under 3 years free.
9. Take the bullet train to beautiful Kyoto
Experience traveling at full speed on one of the fastest trains in the world. Visit the city of Kyoto in less than 3 hours from Tokyo with the shinkansen bullet train.
Traveling in the summer months allows you to enjoy the ride without the crowds. In addition, you can escape the concrete and heat of Tokyo and tour the monasteries and temples of beautiful Kyoto, where the most traditional Japan is preserved. An ideal tour for the whole day.
You can take the bullet train from Tokyo Central Station or Shinagawa, and reach Kyoto Central Station in half the time of a conventional train. Riding the bullet train is quite an adventure, as it can reach speeds of up to 320 km/h (200 mph). But don't worry, thanks to its high technology you won't feel a thing, its suspension system absorbs the swaying of the carriages, it is also much quieter than previous bullet train models.
Information of interest:
Timetable: bullet trains depart every 15 minutes from Tokyo Central Station and from Shinagawa, both in the center of the city.
Price: from 113 euros per person approximately.
10. Marvel at the firefly fields in the outskirts of Tokyo
If you want to experience something totally fascinating in summer in Tokyo, I recommend that you set aside one of the nights of your trip to go firefly watching. Traditionally, on the hottest nights of the Japanese summer, you can see fields full of fireflies, but you will have to go a few kilometers away from the city, since this phenomenon is only seen in calm, humid and silent areas.
In ancient times it was believed that each firefly was the soul of a samurai warrior killed in battle. Fewer fireflies are seen today than in the past, so it is recommended not to hunt them. It is also important not to use luminescent devices such as flashlights or cell phones.
You can enjoy this natural spectacle:
Kugayama Festival, which is held every year on the first weekend of June on the banks of the Kanda River and Tamagawa Josui River.
Mount Takao, located about 50 kilometers from central Tokyo. You can take the semi-express train to Takaosanguchi station from Keio Shinjuku for less than 3 euros approximately.
Temperatures in Tokyo in summer
It is true that summer usually has temperatures around 30 degrees Celsius and high humidity but that should not prevent you from seeing and doing all that Tokyo has to offer, so if you plan to travel in these dates keep in mind to do it comfortably, do not carry extra luggage or extra clothes.
The tourist flow in Tokyo in the summertime
Due to the intense heat, summer tends to be less crowded, so if you don't mind the heat, you may be able to get good accommodation options at a great price, and you'll find that there are far fewer lines at the city's attractions.
Prices in Tokyo in summer
While Japan itself is not a cheap country, Tokyo, being so cosmopolitan, has affordable options for all budgets. In both accommodation and food there are plenty of options without sacrificing comfort and proximity. Accommodation in Tokyo ranges from 20 euros per night (hostels), 80 euros (hotels) to luxury options or ryokan, which are the traditional Japanese lodgings.
What to pack for a summer visit to Tokyo
Japanese summer temperatures are quite oppressive, so I recommend that you do not take more than necessary. Shorts, a hat to protect you from the sun and a swimsuit, because you will definitely want to take a refreshing dip.