10 Things to do in Tokyo with Kids
Visiting Tokyo with children is a wise decision, as the city has a myriad of recreational and cultural activities that can be fun for them.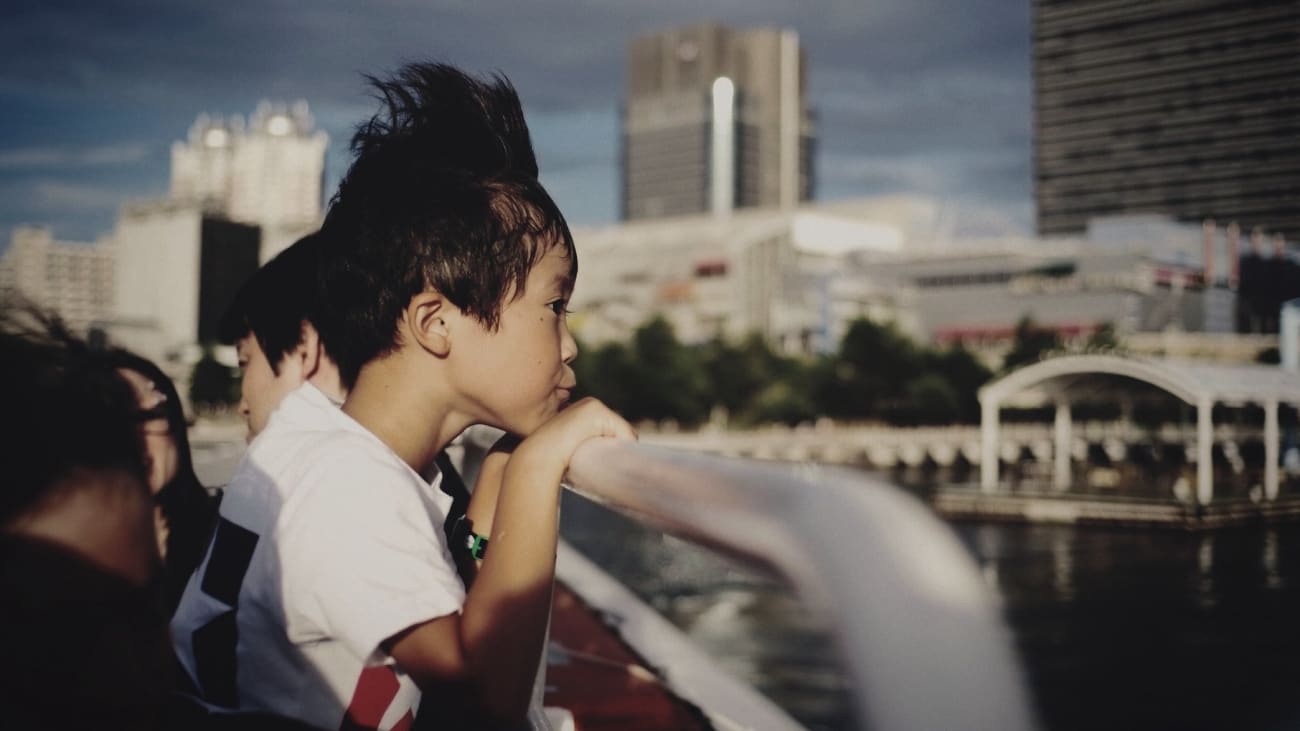 The capital of the Land of the Rising Sun has a magical scene, combining the traditional and the modern, surprising children and adults from the first moment. In fact, you will find so many attractions that you will not know what to see and do in Tokyo with the little ones of the house. Nevertheless, you can be sure that fun is always guaranteed.
You and the kids will be able to do many activities as a family. For example, visit thematic museums, explore marine life, learn how to make origami, build a city with Lego blocks or drive a car around the city wearing a cosplay of the kids' favorite anime or video game characters, among others.
1. Tour the Akihabara neighborhood and discover a world of fun
The Akihabara neighborhood is a must-see destination if the kids are otakus of technology, video games, manga and anime. Here, you will find a world of unlimited colorful fun, cosplayers on every corner and, if you visit this area of Tokyo at night, you will see all the streets lit up with neon.
Among the main attractions in Akihabara to share with the little ones at home are:
Game Center: Tokyo hosts many places for kids to have fun with some modern video game titles, while you relive your childhood with retrogames. For this, you can go to Tato Station, Super Potato, Sega, among others.
Mario Kart style tour: you can ride with the kids in a replica of the racing car of the legendary Super Mario Bros video game and go through the streets of Akihabara. The best part is that everyone will be wearing a cosplay of their favorite character. This is ideal if you visit Tokyo in autumn or spring, due to the warm but cool weather during those months.
Buy manga, anime and collectible figures: the neighborhood also has stores dedicated to anime and manga such as Mandarake. There, you will find five floors full of this type of otaku material, which children are sure to love.
2. Visit some thematic museums in Tokyo
If you are wondering what to see and do in Tokyo in 3 days or more with kids, you should note in your itinerary a tour of the thematic museums of the city.
This is a real paradise for the little ones, where they will play, experience and be amazed. In addition, if you are a Japanese pop culture enthusiast , you will definitely enjoy this kind of visits that expose the work of important producers, titles and characters from the world of anime and manga.
Ghibli Museum
In the Ghibli museum, children can walk through different scenarios, belonging to the fantastic worlds of each of the films:
Recreation of the bus stop from "My Neighbor Totoro": the child will be able to stand next to a huge Totoro, just like Mitsuki did in the feature film.
Neko bus: the little ones will have the opportunity to ride this cute cat-shaped bus.
Experience in the museum's movie theater: there, for about 30 minutes, children can watch an animated film.
Straw hat café: here they can eat delicious desserts and some food inspired by the studio's films.
Temporary and permanent exhibits: they will see sketches and collectible figures of characters from all the studio's productions.
Fujiko Fujio (Doraemon) Museum
In this small two-story museum, children will meet one of the most popular and beloved anime characters by the Japanese. It is a cute little alien cat named Doraemon, created by the mangaka Fujiko Fujio in the 1970s.
During the tour of the Doraemon museum, you can take pictures of the children next to a series of life-size statues of Doraemon and his friends.
You can also enter the museum's reading room, which houses a huge collection of manga, and then move on to the movie room to enjoy some previously unreleased episodes of Fujio's animations.
You will also have the opportunity to enter the themed cafeteria to try the extraterrestrial cat's favorite food: "Doraemon Dorayaki" or tortillas filled with red beans.
Practical Information
Price: Ghibli Museum (adults 1000¥ or 7€, children 100¥ or 0.72€ and children under 4 years free). Doraemon Museum (1000¥ or 7€ adults, children over 4 years old 400¥ or 3€ and under 4 years old, free).
Hours: Ghibli Museum every day from 10:00 am to 5:00 pm. Doraemon Museum from Wednesday to Monday from 10:00 a.m. to 6:00 p.m.
Address: Ghibli Museum in Shimorenjaku, Mitaka. Doraemon Museum in Kawasaki.
3. Live a creative adventure together with your children at Legoland Discovery Center Tokyo
The Lego amusement park, Legoland Discovery Center Tokyo, is a good option if you are visiting with the little ones of the house, since in this place they will be able to live a creative adventure among more than 3 million bricks.
In addition, you can also share the fun with them and feel like a child again.
At Legoland Discovery Center Tokyo you will find many fun and educational activities for children of all ages:
Creative workshop: you will discover together with the children some tricks and techniques for the creation of objects and characters.
City builder: there they will be able to create their own city.
Lego Racer: in this room you and the children can build a racing car, then go to the test track and compete against each other.
Duplo Village: the children take on the role of architects and, with your help, build a house to scale, inside which they can go inside and play.
Dino Explorer: in this room, little explorers will walk through an island of Legos and discover dinosaurs along the way.
4K Cinema: in the projection room you will sit with your children and watch an animated movie from the Lego world.
The best thing is that this park is closed, so you can visit it at any time of the year regardless of the excessive heat that characterizes Tokyo in summer or the low temperatures of winter. Children will always be comfortable and safe.
Practical Information
Price: from 2800¥ or 20€.
Hours: Monday to Friday from 10:00 am to 8:00 pm and weekend from 10:00 am to 9:00 pm.
Address: Minato City, Daiba in Odaiba.
4. Explore marine life at Maxell Aqua Park
The marine world often amazes the youngest members of the family, who can spend hours watching the different marine species.
Therefore, visiting Maxell Aqua Park is a good option to incorporate in your itinerary of things to see and do in Tokyo for 2 days or more with children.
In this aquarium children will find several areas with tunnels and illuminated tanks, where they will see up to 350 different species.
On the other hand, there is the dolphin show, where they will be able to watch these beautiful mammals doing a display of acrobatics, guided by the trainers.
In addition, since the visit can last approximately three hours, you will have enough time to continue with other adventures in the city, such as a gastronomic tour of the restaurants, cafes and street food stalls or any other guided tour of Tokyo.
Practical Information
Price: 2300¥ or 16€ (adults), 1200¥ or 9€ (students) and 700¥ or 5€ (children from 4 years old).
Hours: 10:00 am to 7:30 pm.
Address: Minato City, Takanawa.
5. Get to know the animal cafes of central Tokyo
Maybe you hadn't considered that going to a café with children could be a touristy activity. But you're visiting Tokyo and, here, anything is possible.
During your stay, you can't miss the chance to take the kids to one of the popular animal cafes. There, they will have the opportunity to drink or eat some sweets, while petting a cat, dog, rabbit or other animals.
According to the tastes of the little ones, you can choose a different cafeteria:
Cat experience: Neko Café, Temari no Uchi, among others.
Experience with owls: you can go to Owl's Garden or Baron Café.
Experience with dogs: Harajuku Mame Shiba Café.
Experience with rabbits: Bunny Café or Ra.a.g.f.
Experience with snakes: Reptile Café with snakes, lizards and turtles.
Goat experience: Sakuragaoka Café, where you will see two friendly goats.
You can also find cafés with eagles, hawks, hedgehogs, otters, penguins and other animals. Just keep in mind that this kind of places are very crowded and, therefore, the time to share with pets may be limited.
You will have to pay a minimum of 800¥ or 5€ per 30 minutes.
Practical Information
Price: from 800¥ or 5€ (consumption not included).
Hours: from 10:00 a.m. to 8:00 p.m. (depending on the place).
Address: in the center of Tokyo.
6. Discover Tokyo's railway history
If you have already chosen the best time to visit Tokyo with children, then all that remains is to organize the destinations they will visit. And, if your little ones are train enthusiasts, then you're in luck, as there are several museums in the city dedicated to showing the history of these imposing and ancient means of transportation.
Ome Railway Museum
At the small Ome Railway Museum, children can learn about railway equipment from all eras.
A total of 10 locomotives are on display, of which eight are steam-powered and two are electric. They will also have the opportunity to see the Shinkansen belonging to the 0 series, that is, an emblematic model, considered worldwide as the first to reach 200 kilometers per hour in 1964.
They will also be able to see how this train evolved over the years to become the famous Tokyo Bullet Train.
Tokyo Subway Museum
At the Tokyo Subway Museum you and your children can learn about the history of the subway, how it operates, where each of the trains is located and what is its current state.
They will also learn about the operation of the electrical equipment of this type of public transport and take a look at the control area. Undoubtedly, a unique experience for children.
Practical Information
Price: Ome Railway Museum (from 100¥ or 0.72€). Tokyo Subway Museum (adults 220¥ or 1.59€ and children 100¥ or 0.72€).
Hours: Ome Railway Museum (10:00 a.m. to 6:30 p.m.). Tokyo Subway Museum (from 10:00 a.m. to 5:00 p.m.).
Address: Ome Railway Museum in Katsunuma, Ome City. Tokyo Subway Museum in Edogawa Special Region.
7. Visit KidZania Tokyo and see how children play at being adults
Role-playing games are usually among children's favorites. Therefore, during your stay in the Japanese capital you should take the little ones to the Kid Zania amusement park, so they can experience different types of real-life jobs, but in a fun way.
In fact, this is a good option if you are in Tokyo during the winter, as this is a closed place.
This park is a recreation of a small city where children will find different jobs and demonstrate their skills. They will have to put on a uniform and, with the help of specialized staff, they will begin to play the desired role.
For a while they will be able to be doctors, veterinarians, drivers, bankers, businessmen or attend a store, among many other options.
After the working day, they will be paid in the park's official currency. They can then go to the gift store to buy some toys or souvenirs.
Practical Information
Price: from 2850¥ or 20€.
Hours: 9:00 a.m. to 9:00 p.m. (Every day).
Address: LaLaport Toyosu Tokyo City Pier.
8. Learn the legendary art of origami
Children tend to love paper, and even more so if they can make fun figures out of it. For that reason, visiting the Origami Kaikan during your 7-day itinerary in Tokyo is a good idea if you are with the little ones at home.
It is a six-story building where you will find exhibits with the work of some of the artists of this ancient Japanese technique: cranes, flowers, dragons, etc.
You can also enter a store to buy some souvenirs, a paper dyeing studio and origami workshops. There, you and the children can learn the basics of paper folding.
Practical Information
Price: origami classes from 1000¥ or 7.21€. However, the exhibition is free.
Hours: Monday to Saturday (9:30 a.m. to 6:00 p.m.).
Address: Bunkyō Ward, Yushima.
9. Play in Tokyo Dome City
Tokyo' s warm springtime temperature proves to be the perfect setting for outdoor activities. And if you're visiting with the little ones at home, then Tokyo Dome City is a must-see destination.
It is an urban amusement park, where children and the whole family can have fun for hours.
Admission to this park is free, as is access to the water jets, so children can play underwater as much as they want.
However, if you want to ride the roller coaster, learn about the history of baseball, play bowling, sing karaoke or enter any other attraction with the little ones, you will have to pay an entrance fee starting at 3000¥ or 22€.
Practical Information
Price: free admission.
Hours: from 10:00 am to 9:00 pm.
Address: Bunkyo District.
10. Go to the Toyota Car Museum and experience an adventure aboard a simulator
The Toyota Car Museum is a destination you can enjoy with the kids, especially if they are passionate about speed.
There, they will find a large exhibition of cars, ranging from models assembled in the nineteenth century to the present day.
They will also be able to see various settings, models and will have access to a library with the history of each model and of the company in general. In addition, this museum offers the opportunity to pilot a simulator. Thus, children will live a unique experience.
After this adventure, you can do other activities with the children. For example, visit the Tokyo National Museum or participate in a Ninja experience, among others.
Practical Information
Price: free admission.
Hours: Tuesday to Sunday (9:30 a.m. to 5:00 p.m.).
Address: Odaiba Island in Tokyo Bay.