10 Best Tours in Tokyo
Shinjuku, Shibuya, Minato or Chūō, whatever your destination in Tokyo and its surroundings it is best to hire a guided tour, here you will find the best ones.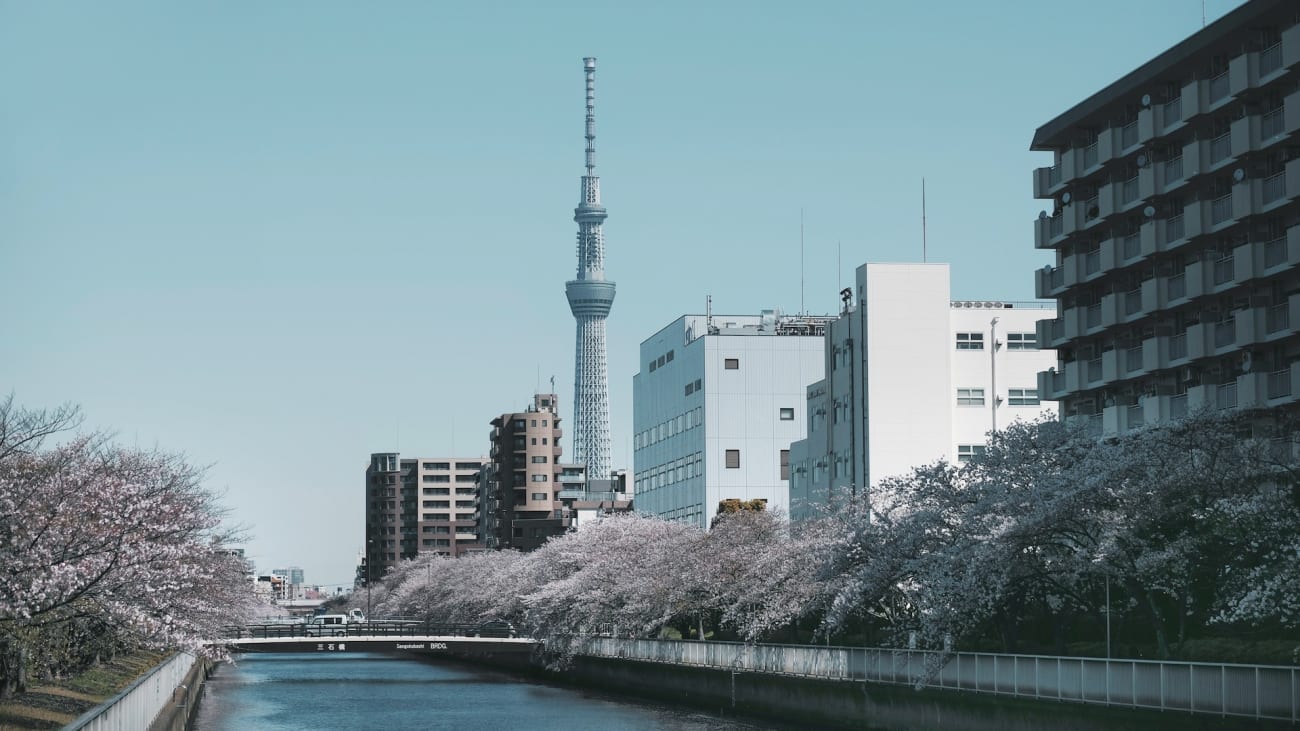 Tokyo's modern and ancient contrast is, in itself, a great tourist attraction. From the huge skyscrapers, its gastronomy, the passion for technology and innovation, to the ancient streets and temples that show the cultural and religious heritage of the city...
The variety of things to see and do in Tokyo is endless. To help you with your travel arrangements, here are the best guided tours and excursions that will make sure you don't miss a single detail when you visit the Japanese capital.
1. Tour the 10 jewels of Shinjuku
The Shinjuku district is the busiest in Tokyo. In fact, Shinjuku station entered the Guinness Book of Records due to the estimated daily influx of more than 3.6 million people.
There you will find everything from bookstores, universities, karaokes and the nightclubs of the eastern part with their neon signs to skyscrapers and traditional bars.
During this tour you will be able to learn about the evolution of the city through 10 sites that tell its history. This tour has many attractions and it is advisable to be led by an expert guide.
The route often includes a famous sushi restaurant, a stroll through the streets of Omoide Yokocho, the Kabukicho Ichiban-Gai shopping district, a stop at the Shinjuku Toho building to visit Godzilla, a tour of the old town to see the Golden Gai and shopping malls.
In addition, also tour 3 other must-see spots:
Shinjuku Gyoen National Garden. A botanical garden with more than 800 types of plants where stands out its cherry garden with 75 varieties. A perfect place to take pictures, especially for those who are going to travel to Tokyo in spring.
The Tokyo City Hall Observation Deck. They are observation towers that offer panoramic views of Tokyo and its surroundings. On clear days you can even see the outline of Mount Fuji on the horizon.
The Shinjuku Samurai Museum, a place that exhibits the 800-year history of the samurai and their evolution, demonstrating their importance in Japanese culture.
Details of interest
Price: From 94.67 €.
Duration: 6 -7 hours
Schedule: daytime, check with the operator.
What the tour may include: Expert guidance. Private transportation for the duration of the tour.
Means of transportation: minivan.
Pros: You get to know the main attractions of Shinjuku from the hand of a professional while passing through the city in private transportation. Moreover, the groups are usually dynamic and fun.
Cons: Does not include entrance fees to any of the destinations, food and beverages. Offered in Chinese, English and Japanese.
2. Tours of Japan's culinary secrets
Whet your appetite for Japan's culinary secrets on a gastronomic tour. This type of tour takes you through major Japanese cities, such as Shibuya, an eclectic neighborhood in central Tokyo that is home to a lively Asian cuisine scene.
There are endless options, but in my top list are the following:
Tokyo pub crawls.
The dining experiences with sushi classes included.
Izakaya tasting tours (the famous Japanese skewers).
The tasting nights among taverns, bars and restaurants in Tokyo.
Whether you choose between an All You Can Eat or a tasting menu, these types of Tokyo food tours will leave you satisfied.
The most popular type of food tour usually includes 5 tastings at local restaurants, from Kobe beef skewers, okonomiyaki (Hiroshima-style pancakes), taiyaki, to octopus balls, and sushi.
It is also common to visit a ventilated depachika (subway canteen) for a free drink and a typical dessert.
Interesting details
Price: Between about 22 € to about 200 €.
Duration: 3 hours
Schedule: evening.
What the tour may include: gastronomic expert to introduce and guide the group through Japanese cuisine, bars and restaurants. In addition, a small recipe class is often offered as an extra.
Means of transportation: on foot
Pros: An entertaining, informative and absolutely delicious tour of Japanese cuisine. It is offered in English. The groups are small.
Cons: Only one drink is included.
3. Asakusa rickshaw tour
Enjoy an unforgettable panoramic view of Tokyo's Asakusa district aboard a traditional oriental rickshaw -a light 2-wheeled vehicle also known as a bicycle taxi-.
Your expert guide will lead you through some of the many points of interest such as Nakamise Street and its steaming food stalls; Hanayashiki amusement park, an ideal place to have tea and enjoy a typical dessert; and ancestral sites such as the Sensō-ji temple, Tokyo's emblematic temple.
Let yourself go and enjoy the panoramic views among gardens and cherry trees, temples, skyscrapers and traditional businesses. Learn about the history of Tokyo from its roots with an entertaining talk with your guide and locals.
Interesting details
Price: From 36 €.
Duration: Between half an hour and 3 hours.
Schedule: Afternoon.
What the tour may include: The assistance and driving of the rickshaw by an expert local guide.
Address: Around Taito City, check with your operator.
Pros: You travel a great distance in a comfortable, fast and convenient way, while learning about the history of Tokyo from a friendly guide.
Cons: The guide is not offered in English.
4. Get to know Tokyo by Hop-on Hop-off sightseeing bus
Explore the Japanese capital at your own pace on an open-top double-decker bus. You can hop on and off at your leisure, change routes or stop at a specific location with the Tokyo Hop-on Hop-off.
There are 3 different tour routes aboard the sightseeing bus:
The red route. From the Sky Tree, through Asakusa and Ueno. There are a total of 10 stops.
The blue route. From Tokyo Tower will take you to Odaiba with 3 stops along the way.
The green route. From Shinjuku to Shibuya makes 4 stops to the destination.
An important aspect of the Tokyo sightseeing bus is that tickets are not purchased by routes, but by the number of hours of use:
1 day ticket. Valid for 12 hours. You can get this ticket for about 20.5 €.
The 2-day ticket. Valid for 36 hours. You can get this ticket for around 30 €.
It is best to combine routes to take advantage of all the benefits of this service. I advise you to buy your tickets in advance, you will have up to 3 months to use/activate it. Remember that this type of ticket is activated once you use it for the first time.
Interesting details
Price: From 20.5 €.
Schedule: 9:30 am to 6:00 pm.
What the tour may include: This tour is guided by audio guide in Spanish and 6 other languages (except for the green route that only has audio guide in Japanese and English). Wi-Fi service. Tourist brochures.
Pros: you get to know the city from another perspective, plus you have a guide in Spanish of the different places you are visiting. And then make your own photographic tour of Tokyo while you are on board the different transport units.
Cons: the tours are extensive but the number of stops is reduced.
5. Guided tour to Mount Fuji
After a bullet train ride of almost 2 hours, it is time to be captivated by Mount Fuji with its mystical natural beauty. The highest and most majestic mountain in Japan is a World Heritage Site. I think I can't say enough about any description of the place, you have to visit it.
This type of tour to Mount Fuji will take you with a local guide along Lake Kawaguchiko to the fifth level of the mountain and its surroundings. Along the way, apart from entering the historic Fuji Temple, the tour may make several stops. Check the itinerary of your tour operator, there are destinations you should not miss.
Featured destinations around Mt. Fuji
Lake Kawaguchiko. The flora around Lake Kawaguchiko attracts a considerable number of visitors in two seasons of the year: in spring, when the cherry blossoms bloom. Another group books their visit among the things to do in Tokyo in autumn, when seasonal vegetation is in full bloom.
Aokigahara Forest. Also known in English as Sea of T rees or Suicide Forest. It is a wooded area of 35 km². The ice caves are a must-see.
Gotemba. It houses the most popular outlet mall in Japan and offers unparalleled views of Mount Fuji. If you prefer more adventure, you can stroll through neighboring Susono, where the Fuji Safari Park awaits, where you can see bison, leopards, zebras, lions, red panas and more with your safari.
Lake Ashi. The stop starts by passing by Hakone Shrine, continues with a pirate boat ride and continues with a cable car ride on Mount Komagatake. Check out this video and learn about all the possibilities of the place.
Oshino Hakkai. Meeting an authentic ninja usually enters into the expectations of visitors and in this village it is possible to learn from their routines. Often tours to Mount Fuji with a stop at Oshino Hakkai also add the flight simulator experience.
From buying souvenirs, to delighting in a culinary stroll, to saving moments in beautiful photographs, this type of tour - recommended among the things tosee and do in Tokyo in 5 days -, is one of the best ways to make the most of the trip through the Japanese capital.
Details of interest
Price: From 62 €.
Duration: 3 - 11 hours depending on the chosen stops.
What the tour may include: a local expert guide. The visit to the 5 levels of Mount Fuji, ninja experience, bullet train ticket, outlet shopping tour.
Means of transportation: bullet train.
Pros: The views are 10. At each stop there are a variety of activities to suit all types of travelers. You can travel as a family, as a couple, alone or with friends, Mount Fuji has something special for everyone.
Cons: The tours are usually offered in English and are not recommended for express visits to Japan.
6. Tokyo origins tour: Yanaka
This tour will take you to exciting places in Yanaka, an important district of Tokyo known for its streets and atmosphere reminiscent of the Edo era.
This type of tour allows you to learn about the origins and history of this district, which has been a source of inspiration for many Japanese artists. You usually pass by several memorable places in Yanaka, such as the Tennoji temple on the edge of the Yanaka Reien, a cemetery that is often decorated with beautiful cherry blossoms in spring.
In addition, this tour takes you to many other interesting places such as the Okubo Gallery building, a space where tea is drunk with its old-fashioned ceremony.
The tour also takes you through museums, galleries, shopping streets and the main points of interest in the old part of Tokyo.
Details of interest
Price: From 72 €.
Duration: 3 hours and 30 minutes.
Schedule: morning or afternoon, check with your operator.
What the tour may include: the guide of a professional expert in Japanese culture.
Means of transportation: on foot
Pros: It is a luxury to learn about the ancient traditions of Tokyo and this type of tour covers much of the history through a pleasant experience.
Cons: The service is offered in English and Japanese.
7. Sumo secrets tour
Sumo culture can be very confusing for visitors to Japan. This small group tour will reveal the secrets of sumo so you can better appreciate this traditional Japanese sport.
The tour includes a sumo wrestling demonstration and even a behind-the-scenes look at the lives of the wrestlers. A local guide will explain everything you want to know at all times.
This type of tour usually includes a visit to the Ryōgoku Kokugikan, better known as the Sumo Hall, to watch the wrestlers train, learn about the history of sumo and its precise rituals, and finally test your skills in this discipline.
Afterwards, you will take a walking tour of the area and usually visit a local restaurant to try Chanko Nabe, the famous soup that sumo wrestlers drink to reach their enormous size. Finally, you will visit a shrine and a temple.
Details of interest
Price: From 95 €.
Duration: 4 hours
What the tour may include: the services of the local guide and different visits to places such as Kokugikan Sumo Stadium, Ryogoku area, Ejima Sugiyama Shinto Shrine, Japanese Garden, Eko-in Buddhist Temple, Edo-Noren and Nezumi Kozo.
Means of transportation: on foot
Pros: the experience alongside sumo wrestlers or rikishi is rewarding and you learn another perspective of the sport.
Cons: Language. Usually the tour is only available in English and Japanese.
8. Bicycle tour of Tokyo
Cycle through the streets of Tokyo on this guided bike tour. With the assistance of a local guide, you will be able to cycle through some of the most interesting areas of the capital.
Although there are several itineraries to choose from, my advice is to book the one that descends through Roppongi Hills and passes by the designer stores of Ginza, Asakusa, the Meiji-jingu shrine, the Kōkyo or Imperial Palace, the Zōjō-ji temple and the Aoyama cemetery.
Normally, these tours stop for lunch by the river. At the end of the tour, the group returns to its point of origin, but not before having had the opportunity to climb a skyscraper with a spectacular view of the skyline of the Japanese capital.
Details of interest
Price: From 62 €.
Duration: 3 hours
Schedule: morning and afternoon, check the different itineraries with your operator.
What the tour may include: local guide, bike rental, helmets and insurance.
Means of transportation: by bicycle.
Pros: the opportunity to get to know the city from another perspective, how the locals do it and in small groups.
Cons: the rides are outside all the buildings that correspond to your itinerary, although for an additional supplement you can access the facilities of the buildings of your choice.
9. Ramen tour like the locals in Tokyo
Tired of the usual tourist spots? Try a different gastronomic tour, which will allow you to combine tavern, bar and ramen in this walking tour for small groups.
There's a whole world waiting for you to explore. Step out of your comfort zone and tour Tokyo like the locals do. Take a private tour with a local guide who knows all the best places in Tokyo.
With these ramen tours, you'll get to see new and exciting places like a bar and a tavern that you wouldn't find on your own.
During the tour you will get to taste delicious sake and ramen at local stores, as well as modern tsukemen with great flavors like truffle and konbu salt water and finish with a domestically brewed beer. There will be 3 restaurants and taverns that you should not miss.
Interesting details
Price: From 114 €.
Duration: 3 hours
Schedule: afternoon
What the tour may include: local gastronomic guide, four or more alcoholic drinks, 5 tasting meals including ramen. A small porcelain souvenir.
Means of transportation: on foot
Pros: small groups. It is a complete package where you have the possibility of tasting ramen and other typical dishes, along with a variety of alcoholic beverages as the locals do.
Cons: service usually available only in English and Japanese.
10. Anime and games tour of Akihabara
Akihabara is known for its computer and electronics stores. It is currently popular with anime and Sega game fans.
When you arrive at the building you will find video games and UFO catchers on the second floors. The sixth floor is the floor that gets the most visitors thanks to its virtual reality games, Tower Tag being a favorite.
In this type of tour you will receive explanations about Japanese culture. Small groups -maximum 7 people- try all the must-do activities in Akihabara, such as a visit to a retro video game store, a maid cafe, a photo booth and much more. It is otaku paradise.
Whether you're a fan of anime and video games, or just want to learn more about this exciting part of Japanese popular culture, this is the tour for you.
Important: I recommend you to buy your PASMO card, as it works for the entire train service and is the only way to use the video games, cash is not accepted.
Details of interest
Price: From 60 €.
Duration: 3 hours.
Schedule: Afternoon.
What the tour may include: Entrance fee, photo and a drink in a Maid Café. Local guide service. Japanese photo booth experience (Purikura).
Means of transportation: on foot.
Pros: It is a fun walk. The atmosphere in the cafe and surrounding stores is excellent as is the photo experience. The guides are usually friendly and otaku with a deep knowledge of this Japanese art.
Cons: No additional drinks or food are included. Often the guide is only offered in English and Japanese.
Getting around Tokyo
:::image|size=medium|url=|caption=Tokyo Subway| ©Sergiy Galyonkin:::
Tokyo is a huge city, but it has one of the best public transportation systems in the world. Learn about the alternatives to move around Tokyo.
By subway and streetcar
The subway is the easiest, most practical and cheapest way to get around Tokyo. Tokyo Metro and Toei Subway operate the streetcar service (Yamanote Line) and the city subway. Stations are identified with a number, a letter and a color, so be sure to remember this before boarding the cars.
To buy your subway and train tickets in Tokyo you have at least 6 options. I recommend you to buy one of the prepaid cards Suica or Pasmo for 24, 48 or 72 hours, depending on your itinerary. Prices vary from 4.37 €.
By bullet train
When traveling outside the city or arriving at Narita Airport, the best option is to use the bullet train from Tokyo.
You will travel comfortable, fast and safe with all the options offered by the Shinkansen. You can also combine your subway tickets with the bullet train ticket from the beginning.
Check the most convenient option for you.
By bus
The ToeiBus or Tokyo City Bus is the most complicated way to get around.
As soon as you arrive in the Japanese city, you will notice that most people only speak Japanese and in some cases English, which makes the bus service difficult for foreigners. In any case, the price of each ticket is from 1.70 €.
By cab
You also have the option of taking a cab, however, with a service as efficient as that offered by trains, metros and streetcars, it does not seem necessary to use this service.