Rome in September: a practical guide to the city
Visiting Rome in September is a great option, as the high summer temperatures are already starting to drop, as well as the prices and the influx of tourists. If you have planned your trip to the capital of Italy in this month, you need to know what are the things you can do during your visit.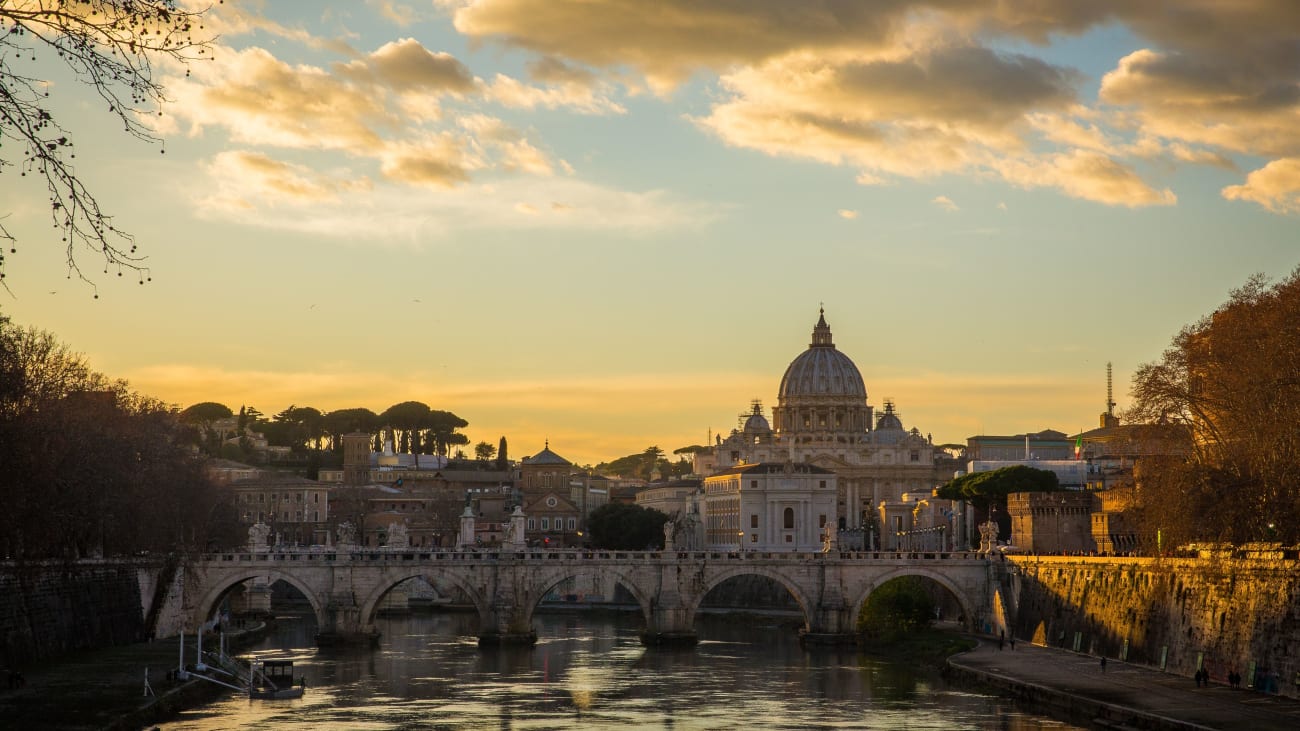 Unlike other months of the year, Rome in September does not have many cultural or religious events. The activities that predominate are those focused on social, entertainment and even sports. There are options for people of all ages and preferences.
With citizens returning from their vacations and students returning to their study centers, tourists still have plenty of things to do in Rome. My goal is to reveal to you what the highlights are and what they consist of.
1. Attend the Kaleidoscope events at Villa Borghese
During the first two weeks of September, Kaleidoscope festival events are still taking place. Those who attend have the opportunity to enter film screenings of all kinds, plus, on some occasions, opera and ballet performances are planned.
Kaleidoscope in the gardens of Villa Borghese lasts for three months, with activities taking place for a little over 90 consecutive nights. Don't be surprised if when you attend there is no dance or singing performance, as the festival is mainly focused on cinema.
Since September are the last days to enjoy the Kaleidoscope performances, it is worth your while to attend if possible. Tickets are free and the number of people allowed is limited, as the capacity of the place is respected. Ah! And don't forget to take the opportunity to visit the amazing Borghese Gallery.
Useful information about Kaleidoscope
Price: free access, you can reserve a seat at the entrance of the Casa del Cinema.
Where: at the Casa del Cinema, located in Largo Marcello Mastroianni.
More information: Casa del Cinema website.
2. Enjoy the dishes of Michelin-starred chefs
The Taste of Rome is a gastronomic festival in which Rome's most renowned chefs participate. It lasts 4 days and usually takes place in one of the last two weeks of September. It features cooking demonstrations, tastings and exclusive culinary experiences.
Those who attend this event not only have the opportunity to taste the dishes of the best Roman chefs. They can also watch live the preparation process, participate in mini cooking lessons, taste wine or beer. If cooking is your thing and you are left wanting more, I invite you to take a look at this post on where to eat in Rome or book a gastronomic tour of the city.
Useful information about the Taste of Rome food festival
Price: from 5 €. The exact price depends on the age of the person and whether it is VIP access or not.
Where: Auditorium Parco della Musica, Via Pietro de Coubertin.
More information: on the Taste of Roma website.
3. Participate in an LGBT community event in Rome
Gay Village is one of the most important LGBT events in the Italian capital, organized since the beginning of the 21st century. Over the years it has become one of the main meeting points for Romans who are part of the homosexual community.
As the Gay Village is characterized by not discriminating the attendees, foreign tourists are welcome. Guests from the world of entertainment, business and even politics who support the LGBT community are invited to the event. The opportunity to attend when you visit Rome is in the first days of September.
At the festival there are many activities, the most common are dancing and electronic music. In addition, in the Gay Village there are food and drink stalls that contribute to the festive environment.
Useful information about the Gay Village
Price: free access.
Where: Testaccio district.
4. Get to know an important cultural festival in Italy
It has been held in Romaeuropa since the 1980s and its constant growth has made it one of the most important cultural festivals in the country. It begins around the second week of September and features dance, music, theater and local and international avant-garde cinema.
Due to the wide variety of events available at Romaeuropa, it is recommended for the whole family. If you go to Rome with children, they will be entertained by the musicals, choreographies and plays. There are also specific activities for children at this festival.
Useful information about Romaeuropa
Price: from 10 €.
Where: Opificio Romaeuropa, Via dei Magazzini Generali.
More information: on the website of Romaeuropa Festival.
5. Watch the best movies at the Garbatella Arena
During these months there are many film festivals in Rome, one of the most outstanding is the Arena Garbatella. The most renowned films are presented there during the first weeks of September. In addition to the screenings, theatrical plays and live music are usually presented, but they are not very common.
The screen is outdoors and is surrounded by trees and houses that make the environment pleasant. Tickets can be purchased on site from 8:30 pm and there is a daily program at around 9:15 pm.
Useful information about Garbatella Arena
Price: from 6 €.
Where: Arena di Garbatella, Piazza Benedetto Brin.
More information: website of the Arena Garbatella.
6. Enjoy classic cinema at the Parco Talenti Village Cinema
As I said before, in Rome in September it is possible to get many activities related to cinema, but the Cine Village Parco Talenti is different from the others. Although they broadcast cinematic novelties, they are also presented classics that are still entertaining for many people.
In the case of international soccer seasons, matches involving Italy are shown. These occasions are very exciting, as the place fills up with fans of the national team in order to cheer them on from afar. Other activities related to cinema include meetings with film celebrities and the presentation of premieres.
This event is held during the first days of September and is suitable for the whole family. Most of the films presented are suitable for all audiences.
Useful information about Cine Village Parco Talenti
7. Come to one of the Roman craft fairs
In September, craft fairs are usually set up in different streets of the Italian capital. These are perfect for you to buy some items to take home as souvenirs of your trip to Rome in September. If you look hard enough, you will be able to find wonderful paintings at great prices.
One of the streets where it is possible to find these fairs is in Via Margutta, which is known for having modern art centers. In Via dell'Orso, exhibitions are also usually placed in the last weeks of September. This Via is located near Piazza Navona.
Useful information on craft fairs
Price: free access.
Where: different streets of Rome, the main ones are Via Margutta and Via dell'Orso.
8. Participate in the Notte Bianca
The White Night of the city of Rome is usually held at the end of September, on that occasion the Romans opt for evening activities. Throughout the night you can visit squares, where there are shows of music, dance and cinema.
Stores, restaurants and other city buildings remain open during the Notte Bianca. Public transportation offers discounts and works almost until dawn. You are sure to find something to entertain yourself if you participate in Rome's Notte Bianca.
Useful information about the Notte Bianca in Rome
Price: free access to many shows in streets and squares.
Where: the Notte Bianca is celebrated all over the city.
9. A great variety of entertainment at Lungo il Tevere
The Lungo il Tevere is a kind of fair where you find many events, from live music to art vendors. It takes place on the banks of the Tiber River, where there is a modern atmosphere where anyone can find something to see.
The festival takes place along the Tiber and it is important to note that there are areas that are more lively than others. This depends on what is being presented in each area. While you watch the dance, music and art performances, you can buy something to eat or drink at the many stalls that are set up along the Lungo il Tevere.
The event starts in June and runs until the beginning of September, until the last day there are things to see.
Useful information about Lungo il Tevere
Price: free admission.
Where: as its translation reveals, along the Tiber River.
More information: Lungo il Tevere Rome website.
10. Go hiking or participate in excursions
It is possible to do these activities at other times of the year, but why do I recommend them for September? In this month, the heat of July and August is behind us and the temperatures are not yet so low. Thanks to the cooler weather it is a good idea to participate in these activities without ending the day being too exhausted.
What I advise you to do outdoors in Rome in September is hiking or excursions, such as going to Pompeii from Rome or going to Florence from Rome. From the Italian capital there are many activities of this kind that are valid to go with your family. In them you can enjoy incredible landscapes and get to know Rome in an original way.
Weather in Rome in September
One factor that you need to take into account when planning your vacation activities in the Italian capital is the weather. As I mentioned before, Rome is cool in September, the highest temperature is 26°C and when it goes down it reaches 18°C, something not comparable to traveling to Rome in summer.
The weather is perfect for walking around the city without feeling that the heat and humidity overwhelm you or that it is too cold. In September there are rainy days, ranging from 8 to 15 days. As for daylight hours, these are approximately 10.8 hours.
Will you encounter many tourists in September?
Most of the foreigners who travel to Rome choose the months of July and August, so in September the tourist influx has already decreased. Because of that, monuments and other widely visited places are not too crowded. Although there is still a possibility of queues, they are not too long.
Earlier I mentioned that Romans return to their jobs and study centers in September. Therefore, there are few people on the streets of the city at most times of the day.
What to pack in your suitcase if you travel to Rome in September?
One of the ways to make the most of your visit to Rome without any inconveniences is to prepare your suitcase properly. What I recommend you to bring if you visit the Italian capital in September:
Blouses, mostly cool and some thicker ones.
Shorts and long, comfortable pants.
Sweater in case it rains on any of the days you are in the city.
Comfortable shoes to protect you from the heat and rain.
Sunglasses and hat.
Umbrella.
Sunscreen and a bottle of water to carry on your outings.
A bag in which you can carry what you need when you go out in Rome.
Are you ready to go to Rome? The tips I have given you will be useful to have fun and be prepared. I wish you a happy trip.