Top 10 restaurants in Paris
Paris is not only the city of love, but also the cradle of French gastronomy from where all the nuances and flavors of the country come from. Join me to know which are the best places to eat in the city.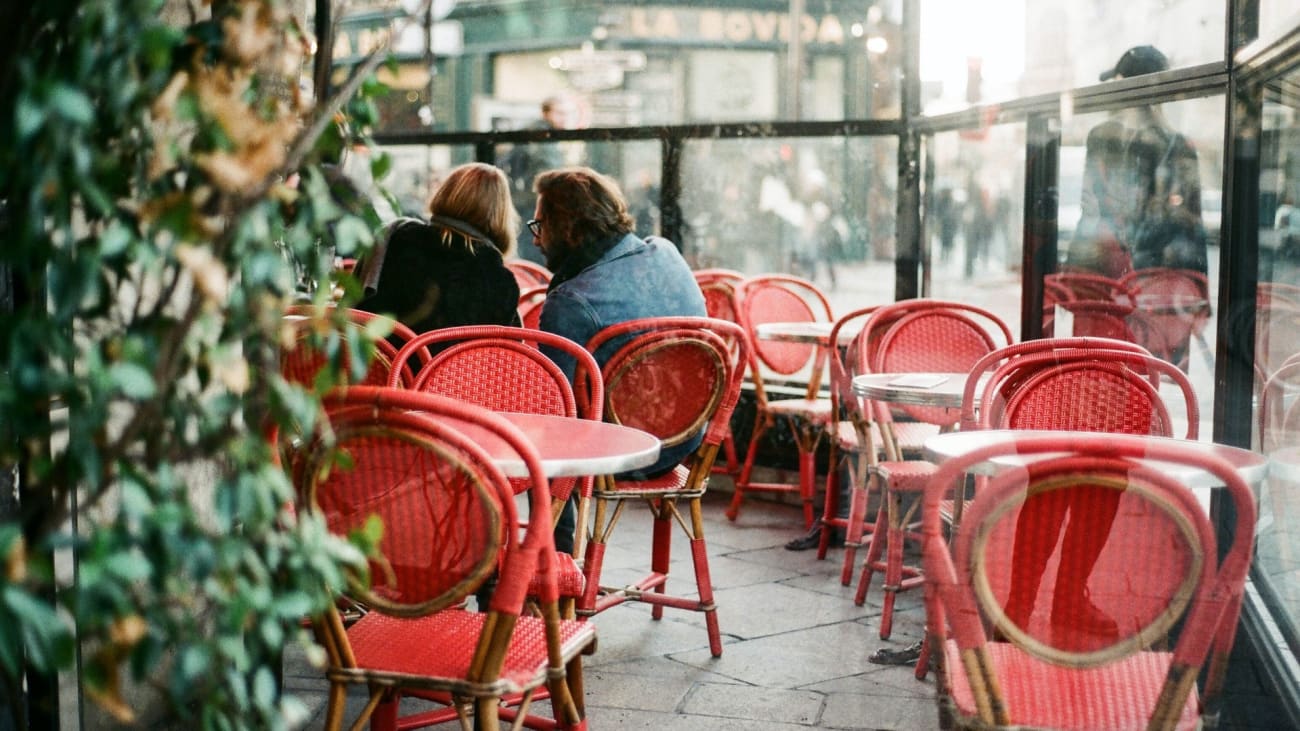 Every cuisine in the world has a touch that makes it special and recognizable. It may be the use of spices, the spiciness or the preparation of its dishes. However, French cuisine has many nuances that define it and have made it one of the most famous cuisines in the world.
The mixture of sweet and salty, the raw materials, the mastery of dough, the subtlety of butter and the mastery of meat and fish have made eating in Paris become a culinary experience. That is why, if you are thinking of visiting the French capital, I am going to leave you a list of ten places to eat that you can not miss. Let's start!
1.Enjoy a private gastronomic tour with French products
If you want to taste in a unique and exclusive way all the delicacies that Paris has in store for you, one of the best plans I offer is to book a private gastronomic tour so you can have a personal guide who will take you to different places to taste the characteristic products.
From a famous macaroon with a good coffee, to tasting a glass of local wine with a French cheese. Let your taste buds fall in love with this experience that will certainly be a worthwhile part of your trip to the French capital. You can choose to do the private tour with your group of friends or family or, if you are traveling alone, in a small and exclusive group, which will be guided through different markets and key places where you will make the obligatory stops to taste the most famous local product of the city. Bon apetit!
Details of interest
Price: between 140€ and 150€.
Duration: about 3 hours of gastronomic tour.
Direction: with this type of tour you will visit different typical places around Paris.
Recommended for: groups of friends or family who want to taste and learn about the local gastronomy of France.
2. Taste the delicacies of the Marché d'Aligre in small groups
If you want to get out of the conventional tours and get to know the gastronomy of Paris in an authentic and close way to its people, one of the best panoramas is to visit the market d'Aligre, located in the 12th district. During six days a week, a large market is located in this sector, distributed in an outdoor and a covered part, where you can stroll to discover the fresh and local products that the Parisian on foot takes.
Fortunately, so you don't feel so lost, you can find tours for small groups that take you for a morning to know this picturesque place and, of course, to offer you a gastronomic experience tasting the food and ingredients of the market stalls. An experience for your palate that goes out of the classic and gives you a deeper insight into the flavors that predominate among local residents.
Details of interest
Price: between 60€ and 70€.
Duration: approximately 2 hours.
Address: Marché d'Aligre, Place d'Aligre, 75011.
Recommended for: groups of friends or families who want to try local flavors and live an experience closer to the everyday.
3.Wine and cheese tasting in the heart of the Latin Quarter
Paris may have many places and interests that make it unique but, within its gastronomy, two of its main pillars are wine and cheese. If you want to know and taste closely these two raw materials in a special and unique way, you have the opportunity to do it in some of the tastings that are organized in the Latin Quarter, a place full of history and French culture.
In this way, you will not only taste the different types of wines and cheeses that are most famous in Paris, but you will be guided at all times by expert chefs and sommeliers who will advise and instruct you on the nuances that you will taste. There are different tours that organize this type of French-style tastings and, if you like the world of wine, it is certainly a plan to consider.
Details of interest
Price: between 40€ and 50€.
Duration: the tastings usually last about 2 hours.
Address: Latin Quarter of Paris.
Recommended for: couples and groups with a taste for the world of wine and cheese.
4.Discover the Moulin Rouge with a spectacular dinner
The Moulin Rouge is one of the biggest shows in Paris and, in addition to offering a show full of excitement and music, it also offers a delicious dinner that you can enjoy to the rhythm of the cancan. For decades this place has been the nerve center of Parisian bohemia and, today, continues to offer performances every week.
If you are interested in seeing this spectacular performance and enjoying a glamorous dinner, you should plan ahead, since tickets and table reservations are usually purchased well in advance. That is why I recommend you to have a tour or ticket already organized where, normally, you can choose from several menus inside the Moulin Rouge, in addition to enjoying the most famous cabaret in France.
Details of interest
Price: between 190€ and 200€ with dinner and show included.
Duration: approximately 4 hours.
Address: Moulin Rouge, 82 Boulevard de Clichy, 75018.
Recommended for: couples who want a special dinner.
5. Taste the gourmet cuisine at L'Atelier Maître Albert
If you are visiting the center of Paris and want to be assured of a first class dining experience, I recommend L'Atelier Maître Albert, a restaurant located a few steps from Notre Dame with a classic and cozy style and traditional gourmet food that will make your mouth water.
Its decoration around a large living room with fireplace and dishes based on meats, fish and vegetables simmered make it a place not only comforting, but of a quality typical of the French capital. I recommend you to book a table in advance as it is a very popular place in Paris.
Details of interest
Price: around 25€ per person.
Address: 1 rue Master Albert 75005 Paris.
Recommended for: Romantic dinners, couples.
6. Food and history at Brasserie Lipp
If you want to taste the most traditional dishes of Paris in a place with more than 130 years of history, you should definitely come to Brasserie Lipp, a restaurant located in the district of Saint-Germain-des-Prés and specialized in typical food and brasserie.
Some of its most typical dishes are Bismark herring, cod brandade, sauerkraut or roast free-range chicken. The popular restaurant is open every day and has a continuous service both for lunch and dinner, so if you have the opportunity, do not miss the chance to try its delicacies.
Details of interest
Price: around 35€ per person.
Address: 151 Bd Saint-Germain, 75006.
Recommended for: couples and families who want to try traditional dishes.
7. La Criée, the authentic taste of the sea
If you are passionate about seafood and seafood products, you can't miss La Criée, a chain of restaurants specialized in fresh seafood products that will offer you for a very reasonable price, both lunch and dinner of very good quality, as well as take-away food.
Fresh oysters, tuna tartare, grilled prawns, even a French version of Fish & Chips. Whether you travel with friends or family, this place has a top quality product and you can find it spread all over the city although one of its largest locations is located in the center.
Details of interest
Price: around 20€ per person.
Address: 31 Bd de Bonne Nouvelle, 75002.
Recommended for: families and groups of friends.
8. The croissants Du Pain et des Idées
The French are true masters at making dough, whether to make their delicious baguettes or their famous croissants. For this reason, you cannot leave Paris without trying one of the most popular bakeries in the city, the Du Pain et des Idées.
This place sells the most famous croissants in Paris but also has a wide selection of breads and other sweets, and you even have the option to ask them to prepare a sandwich to take away and taste it while walking through the city of light and love. Undoubtedly a unique and very typical experience.
Details of interest
Price: 10€ approximately per person.
Address: 34, Rue Yves Toudic, 75010.
Recommended for: lovers of bread and sweets.
9. The famous crepes at the Creperie Bretonne
One of the most typical foods that can be seen all over Paris is undoubtedly the crepes. These delicious doughs that can be eaten both sweet and savory are originally from France and like both tourists and locals, so you can find many establishments and stalls that sell them.
However, I recommend you go to try them at one of the best places in the city, the Creperie Bretonne, one of the most famous places located in the heart of Montparnasse and attracts every day thousands of gourmands who want to try for a very affordable price this delicacy.
Details of interest
Price: between 4€ to 9€.
Address: Rue de Montparnasse.
Recommended for: families and couples who like sweets or pancakes.
10. Romantic date at Altitudes 58
Going to Paris and not going up the Eiffel Toweris like not going there. This huge and famous international monument is the icon of the city and from the top you can not only see the fantastic views of the entire city, but you can also enjoy a romantic dinner or lunch at its restaurant on the heights.
The Eiffel Tower has its own restaurant, the Altitudes 58, where they offer menus and a menu full of traditional dishes and products of French gastronomy. The price, as you might have guessed, is higher than that of a regular restaurant, but think that not every day you will be able to toast and eat a gourmet dish at the top of one of the Wonders of the Modern World.
Interesting details
Price: 45€ approximately per person.
Address: Champ de Mars, 5 Av Anatole France, 75007.
Recommended for: romantic dates and couples.
Typical dishes of Paris
Paris enjoys being the capital of one of the richest countries in the world and, in addition to being geographically positioned between the Mediterranean and the Atlantic, it has a very versatile climate that gives rise to top quality products. This makes the raw material is great and the basis of their elaborations have an extra flavor.
In addition, Paris has been one of the cradles where haute cuisine and the great chefs of the world have developed. This city has known how to mix the tradition and the products of the sea and the earth with the most innovative culinary techniques of each time, giving rise to typical dishes such as:
Foie gras
Coq au vin
Snails
Brioche
Crepes
Quiche
Ratatouille
Approximately how much budget you need to eat in Paris
You should keep in mind that Paris is an expensive capital city compared to other European countries. That is why, when calculating a budget to eat on your visit to the city, you have to decide what kind of places you want to visit and the plan you want to go with.
You can find restaurants that cost around 35€ a fork, but you can also choose to eat in stalls or more local restaurants where a lunch can cost around 15€.
Lunch, dinner and restaurant opening hours in Paris
Paris, like other northern European cities, tends to wake up early and go to bed early and meal times are also reflected. As a general rule, stores usually open at 9 am and close around 7 pm so, as you can imagine, lunch and dinner are adapted to these schedules.
The local Parisian usually has lunch between 12 and 2 noon and dinner around 8 pm, so restaurants will offer their menus at those times. However, being in such a busy city, you will never have a problem finding any place open where they can offer you a tasty dish at a reasonable price.