ESTA Visa New York
If you are preparing the trip of a lifetime, don't forget to get the ESTA visa to enter the United States as a tourist. It is very quick and easy: in this article I tell you how to do it online.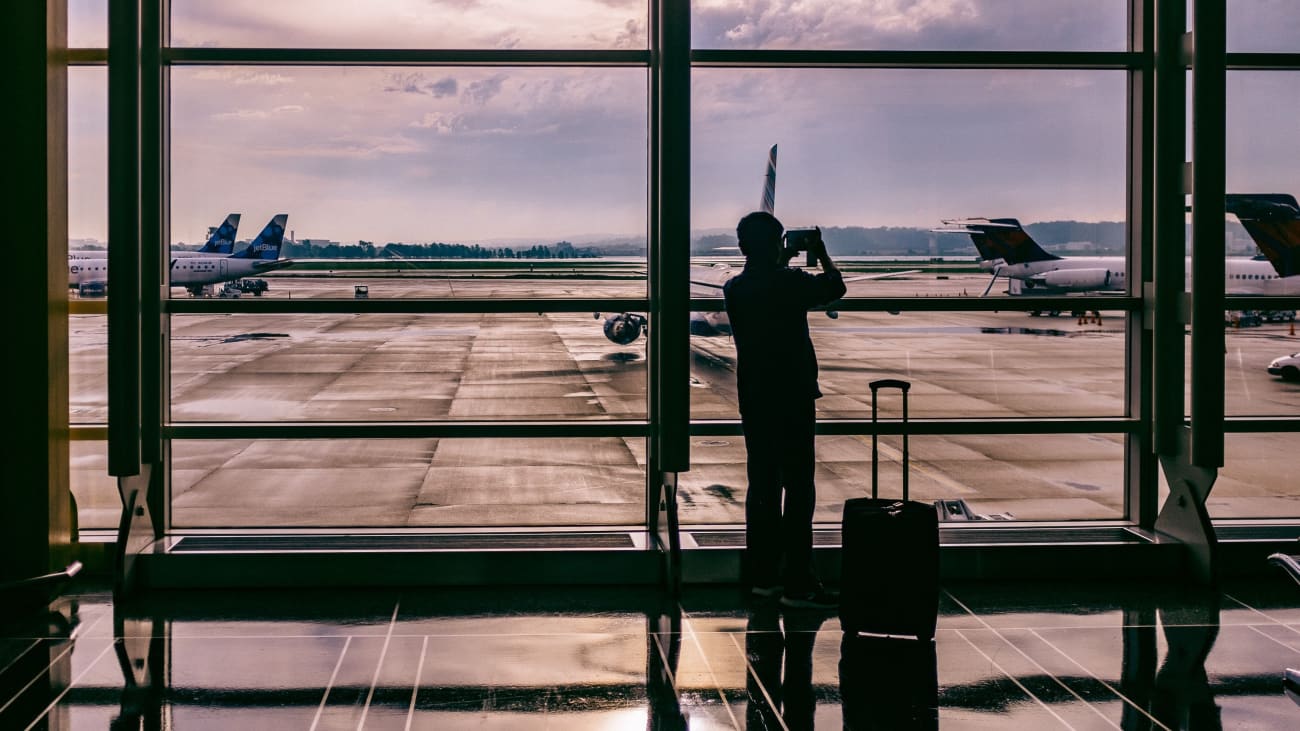 If you are going to travel to New York and you are a European citizen, it is essential that you apply for the ESTA to enter the United States. Below, I will explain how to get yours quickly and easily.
What is ESTA?
The ESTA (Electronic System for Travel Authorization) is an authorization granted by the U.S. government that will allow you to stay on vacation or business travel for a maximum of 90 non-extendable days in the country. In the event that the reason for the trip is study or journalistic activity (among other reasons) it is necessary to request a specific visa because the ESTA is only a permit to enter the United States as a tourist or for business.
For example, thanks to the Visa Waiver Program (VWP) being Spanish, French, German, Italian, Danish, Finnish, Norwegian, Swedish and English (among other nationalities) it is not necessary to obtain a tourist or business visa to travel to the United States. All you need is an ESTA, which will save you a lot of paperwork!
Where can I apply for an ESTA visa?
Apply from the official website. The process will only take you a few minutes but before you do it, please note:
You can apply up to 72 hours before your entry into the United States.
You will have to pay the $14 fee by credit or debit card.
You must have a machine-readable passport.
You will need to have your personal and contact information and, optionally, your current employment information.
Which ESTA visa should I apply for?
All travelers going to the United States must apply for their own ESTA and fill out the form on the website, including children.
However, you can choose to apply for an individual ESTA or a group ESTA if you are going to the United States as a family, with colleagues or with friends. In the case of a group, the electronic system will ask for a contact person and will allow you to manage and pay for several ESTAs at the same time.
In addition, even if you get an ESTA for a group, if there is an incident with any of the applications within the group, you can always print your own application separately.
How to complete the ESTA?
After choosing the ESTA that suits you best, it is time to fill out the form step by step:
Access the official website and select the language of your choice.
Click on "New Application" and then choose between "Individual Application" or "Group Application". Read the security notice that pops up in the pop-up window and click on "Confirm and continue".
Fill in the "Applicant Information" field. Here you will need to provide your personal information (passport number, personal data and employment information), contact information during your trip to New York (they need to know in advance where you will be staying in the city) and a series of personal questions that you must answer truthfully because if you hide information from them and the administration finds out you will not be able to enter the United States.
Submit the application. In this step you confirm that you are not going to claim if you are not allowed to enter the United States at the security checkpoint. Check that all answers are correct, make the necessary corrections and confirm the final submission of the application.
Attention: The system will generate a number when you submit the application. Write down or print the application number, as you will need it later to check the status of the process or in case you need to change your information at some point.
Make the payment. There is a $14 fee to apply for ESTA to New York, which you will need to pay by debit or credit card, Mastercard or Visa, on the spot through the website.
How far in advance should I apply for an ESTA visa?
The saying goes, "Don't put off until tomorrow what you can do today. My advice and that of the U.S. Department of Homeland Security is to apply for the ESTA as soon as you plan your trip to the country. As soon as you have flights and accommodations, the next thing to do is apply for ESTA.
However, if you are one of those travelers who likes to improvise, keep in mind that you will need to apply for ESTA at least 72 hours before your trip. This is the maximum time the system could take to deny or accept your application.
In addition, you have to consider the possibility that your application may be denied and you may have to apply for a U.S. visa instead, which is more difficult to obtain and costs more time and work than a simple online form. That is why I recommend you to do this as soon as possible.
Isabel's Traveller Tip

Once you have booked your flights and hotel, remember to take out travel insurance. Health care is very expensive in the United States and to avoid unpleasant surprises, insurance is essential.
How do I know if I have been approved for ESTA or not?
Once the application has been made, the electronic system usually answers instantly, giving you an answer which can be:
Authorization approved. Although it is not mandatory and you will not be asked for it, we recommend that you save the authorization (and the application number) in your cell phone.
Authorization pending. In less than 72 hours you will receive a response. The next step is to go back to the home page and click on "Verify application in process". To check if you have been approved for ESTA you will be asked for your application number, date of birth and passport number.
Denied authorization. It does not mean that you cannot enter the country but that you cannot travel to the United States with an ESTA permit. In this case you will need to apply for a visa at the nearest embassy or consulate.
How long does the ESTA visa last?
As a general rule, an approved ESTA is valid for two years or until the passport expiration date, whichever comes first. However, this does not mean that you can stay for two years in the U.S.
The ESTA can be used for visits of up to 90 days non-extendable per 12-month cumulative period. Thus, in the event that a traveler recently obtained an ESTA and stayed in the country for 90 days and then returned to his or her home country, he or she must allow 12 months to elapse before using his or her ESTA again.
However, the traveler could apply for a visa if he or she wanted to travel to the country again within 12 months of his or her previous 90-day stay.
What happens if I extend the ESTA for more than 90 days in the United States?
You could get into trouble! Extending an ESTA stay illegally will likely result in rejection and removal at the U.S. border. In addition, such a course of action could adversely affect the approvals of any potential visa applications.
If you plan to stay in New York or in the country for more than 90 days, it is best to apply for a U.S. visa.
Should I apply for a new ESTA if I have an existing one?
If you already have an approved and valid ESTA from a previous trip, it is not necessary unless your personal and travel information has changed since your last stay. That is, if you have renewed your passport and it now has a different number or if you have changed your marital status or address, you must update your ESTA file to be able to use it again.
Does having an ESTA guarantee me entry to New York?
Having an ESTA or an authorization to travel to the United States does not necessarily mean that you will be allowed to enter the country and the last word is left to the security officer you meet at the airport immigration control.
Americans take national security very seriously. Therefore, to avoid problems, answer according to what you put on your ESTA form and be polite during the checkpoint.
Another great recommendation I can give you when planning your trip is to also have good travel health insurance. If your insurance does not cover you for international travel, check here how to get health insurance for travel to New York.
Do I need to print an ESTA visa?
The ESTA application is sent electronically to the U.S. authorities so that they can review it and decide whether to approve or reject it. Since it works electronically, it is not necessary to print the ESTA document to present upon landing in New York.
Although it is not mandatory, it never hurts to carry a printed copy of the confirmation email you receive informing you that your application has been approved, as this email contains a file number that you can use later. Keep it in a safe place after printing it.
Do I need an ESTA if I am stopping over in New York?
Yes, you do. The ESTA is mandatory for travelers boarding a flight or ship to the United States whether it is your final destination or not. That is to say, both for a stopover where you do not leave the airport and for a transit through the country. The reason is that in order to change planes in the United States, you will have to go through immigration, collect your bags and check in again, even if the connecting flight is an international flight.
Can I travel to New York without an ESTA visa?
If your trip starts first in Canada or Mexico and then takes you to New York, you will not need the ESTA whenever you enter the United States through a land border. It is only mandatory when attempting to enter the country by sea or air.
However, you will need to have a valid passport and complete the I-94W form that is handed out at the border crossing. This green-colored document is attached to the passport and must be provided upon departure.
The I-94W form allows stays in the U.S. of up to 90 days, as does the ESTA, and periods in other countries also count. Therefore, I do not recommend crossing the border as a way to reset the days counter to zero.
Can a travel agency process the ESTA for me or can I do it in another intermediary web page? will it be valid?
There are companies that specialize in applying for ESTA in exchange for money. However, I do not recommend them because they charge travelers very high fees when it is a very simple procedure. Anyway, if you have already paid a website to fill out the ESTA and you want to know if it is valid, the only way to check is to access the official website with the application number to see if it is approved.
What if I make a mistake with some information, can I modify the application?
You can only change two fields: the address where you will be staying in the United States and your e-mail address. To change the rest of the information (passport number, your name, dates...) you will have to request a new ESTA and pay for it again. The valid ESTA will always be the most recent one.
Can I put a compound name on the ESTA application?
In the "First name" field you can put your first name or both if you have a compound name.
My name has the letter Ñ or accents, do I put them?
The ESTA form does not accept this type of characters. If your name has the letter Ñ, put an N and do not put the accents.
Should I write one or both last names?
If you have two last names, put both in the "Last name" section.
What do I put on the ESTA if I am unemployed?
The U.S. government wants to avoid illegal immigration with the excuse that you only want to be a tourist in the country. For this reason, having a job is very convenient at the time of your trip to New York because even if you are visiting New York on vacation, it is one of the most important things to look for when you apply for the ESTA.
The ESTA form will require you to provide information about your previous or current employer, so if you are unemployed you must indicate the last job you had.
What if I am a stay-at-home mom or retired?
Homemaker: If you worked for a previous employer, enter that information. Otherwise answer "no" and if you are asked at the security check, say that you are a homemaker.
Retired: Enter the details of the last job you held. In the job title you can put "retired" in parentheses to indicate that you are retired.
How do I complete the ESTA if I am self-employed?
If you are self-employed, write "Self-employed" in the employer's name section and fill in the other fields with your information.
Can the United States deny my ESTA if I have been to certain countries?
Yes, it can. The United States can deny ESTA to citizens of countries that do not require a tourist visa but who have been to certain territories on or after March 1, 2011 (inclusive) such as Iraq, Iran, Syria, Libya, Sudan, Yemen or Somalia.
The ESTA will not be approved unless you are traveling for government or military reasons, in which case you can travel to New York with the ESTA but you will have to justify the reason for your stay.
If the reason for your travel was for humanitarian or journalistic reasons, the only option you will have is to apply for a tourist visa at a U.S. embassy or consulate.
##What happens if my ESTA expires while I am in the U.S.?
To enter the country your passport must be valid for the entire trip because they will not let you through if it expires one day before your flight home. However, the ESTA rules allow entry to the United States even if it expires before departure as long as the passport is still valid.
However, I recommend that your ESTA is valid for the duration of your stay to make sure you do not have any problems at customs or even at the departure airport, since many airlines make sure that passengers have everything in order to board the plane.
In any case, as I said before, the ESTA does not ensure entry to the United States as the final decision rests with the security agent who will attend you upon arrival.