Miami in 1 Day: a guidebook for getting the most out of your visit
Getting to know Miami in one day sounds like you'll be rushing around, but you can make the most of your time if you plan your tour in advance.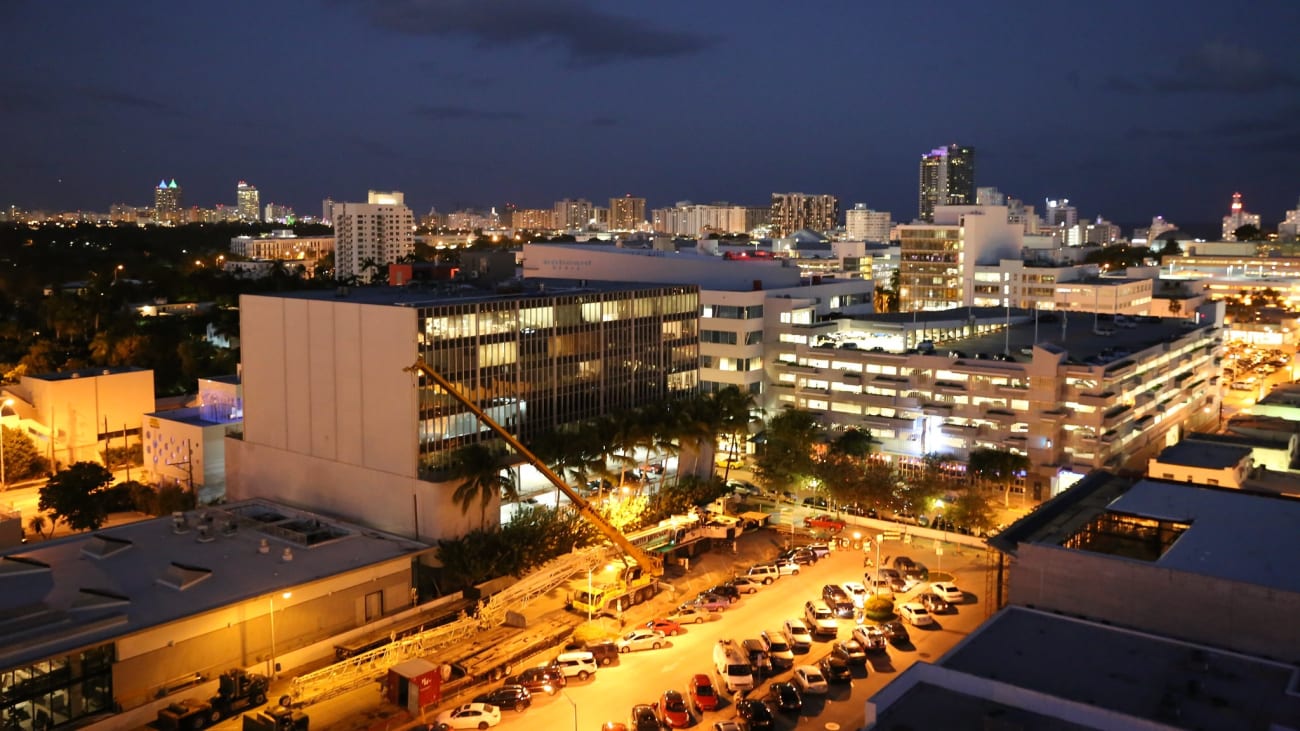 There is a lot to see and do in Miami, one of the most visited cities in the United States and one that has inspired so many series and movies. If you are only going to be in this city for one day, do not be discouraged, because you will be able to see the most important attractions and appreciate much of its cosmopolitan spirit.
If you want to make a practical and complete tourism is best to book a tour of the city by bus so you do not miss anything of the city during the time you have available. But if you prefer to get to know each of the essential areas on foot or by car, take note of the following recommendations:
Get to know the most famous beach in Miami Beach
I suggest you start your day almost in the south of the island in South Beach, one of the must on your visit. You can make this tour walking (it takes no more than 20 minutes), from 5th Street to 15th Street, heading north. Once you get to 15th Street you can head to Ocean Drive, the next point on the itinerary, but I'll tell you more about that later. And, take note! because if you like yoga on this beach by purchasing your reservation in advance, what better way to start the day?
You can also rent a bike or take a Segway tour of South Beach. But the best option, to make the best use of your time, is to rent a car for the day.
How to get there
From downtown Miami you can take the Metrobus or the Metrorail, which will take you to Miami Beach in about 30 minutes. If you go from Miami International Airport it will take you 22 minutes to get to Miami Beach by car or 28 minutes by bus.
Take an Art Deco tour of Ocean Drive Avenue
Ocean Drive is the most famous avenue in Miami Beach, where you can see a lot of Art Deco style buildings. It is a street parallel to South Beach, two blocks from the beach, with buildings constructed between 1920 and 1945. If you are interested in getting to know the modern art that this city has to offer, we recommend you to take an exclusive Art Deco and gastronomic tour of Miami.
If you simply want to make it part of your day and then continue exploring other areas of the city, it is advisable to walk from 15th to 6th St, where you can see the most representative buildings of this style: the Park Central, Colony, Waldorf Towers, Breakwater, Edison, Art Deco District Welcome Center, Victor, Leslie, Carlyle, Crescent and Mc Alpin hotels. In these buildings you will see colorful details, pastel tones, rounded shapes, moldings and, if you go at night, the characteristic neon lights on the buildings.
Practical information
Location: in the heart of Miami.
Duration: 2 hours approx.
Admission fee: 35 euros approx.
Meet the houses of celebrities in Biscayne Bay
Before leaving South Beach and heading to downtown Miami, you can take a short tour to do one of the most typical activities the city has to offer: visit the luxurious celebrity homes of Biscayne Bay, which comprises several islands by booking a cruise around them, or you can also do it by road.
The closest island is Star Island, which is a 4-minute drive, 8-minute bike ride or 15-minute bus ride from South Beach's 5th Street. If you choose to get to know Miami by bike, you can book your tour in advance, it will be a super fun adventure.
The other most famous islands are Palm Island and Hibiscus Island and all of them are artificial islands and these houses belong to famous celebrities such as Shakira, Gloria Stefan, Madonna, Will Smith, Ricky Martin and even Al Capone. In addition, many of these mansions were used in movies such as The Adams Family- you'll love it!
Practical information for the boat tour
Location: all boats depart from Biscayne Bay in downtown Miami.
Duration: the approximate duration is 90 min.
Admission fee: 30€ approx.
Relax at the Ichimura Miami-Japan Garden
On your way to Downtown Miami you can stop at the Ichimura Miami-Japan Garden and stroll through its beautiful and peaceful gardens to relax for a few moments before heading into the city.
Ichimura Japanese Park is located on Watson Island, a 4-minute drive from Palm Island along the MacArthur Causeway.
It is a small park, with ponds and sculptures, where you can relax in contact with nature. It will only take you about 20 minutes to explore it.
Ichimura Miami-Japan Garden
Location: 1101 MacArthur Causeway, Miami, FL 33132, USA
Hours: Everyday from 9 am to 5 pm
Admission: Free of charge.
Visit the Miami Children's Museum
An interesting option near Miami Beach, if you are traveling with children, is the Miami Children's Museum.
There you will find 17 exhibit halls with interactive proposals for children to have fun and learn while playing. It is located on Watson Island, very close to Ichimura Japanese Park.
Practical information
Tickets can only be purchased on their website. They consist of a 2-hour visit to the Museum in the following time blocks: 10am to 12pm, 1pm to 3pm or 4pm to 6pm.
Location: 980 MacArthur Causeway
Ticket price: about 20 euros.
Enjoy contemporary art at the Perez Art Museum
Just a few minutes' drive from the Children's Museum, or from the Ichimura Japanese Garden, you can visit the Pérez Art Museum, Miami's premier museum of contemporary art.
The Pérez Art Museum opened in 1984 and exhibits nearly 2000 works by artists from various parts of the Americas, Europe and Asia. It is located in Maurice A. Ferré Park in downtown Miami. If you take the bus, it will take you about 20 minutes to get there from Watson Island.
Useful information about the museum
Location: 1103 Biscayne Blvd
Admission: about $16
Hours: Saturdays and Sundays from 11 am to 6 pm. Thursdays from 11 am to 9 pm. Friday from 11 a.m. to 6 p.m.
Watch Miami from above at the Skyviews Miami Observation Wheel
About 8 minutes by car from the Pérez Art Museum, or 19 minutes by bus, is the Bayside Marketplace, a well-known shopping mall in the city that you probably won't be able to tour during your day trip to Miami.
What you will be able to do is get an incredible view of the city if you ride the 60-meter high Ferris wheel located in the park area.
From the Skyviews Miami Observation Wheel you will have a privileged view of downtown Miami, Bayfront Park and Biscayne Bay. A ride on the Wheel takes 12 to 15 minutes.
The Bayside Marketplace is located in downtown Miami next to Biscayne Bay, and next to Miami's famous American Airlines Arena.
With its more than 150 stores, restaurants, bars, ice cream parlors and terraces and thanks to its location by the sea, it has become a typical Miami promenade.
Useful information
Location: 401 Biscayne Blvd, Miami, FL 33132, United States.
Hours: Monday to Friday from 1pm to 10pm. Saturdays and Sundays from noon to 10 p.m.
Ticket price: about $17. Tickets can be purchased at their website.
Get to know the famous Little Havana of Miami
This is one of the most peculiar and famous neighborhoods in Miami, and its streets breathe Cuban air wherever you go. Little Havana was formed by a series of immigrants fleeing the Castro regime in search of a better life and the result was a large Latino community that today numbers approximately 50,000 people, mostly Cubans.
Calle Ocho is the center of the neighborhood where you will find artisans making handmade Havana cigars, bars with live Cuban music that awaken the desire to dance or a strong aroma of coffee that invites you to try the famous Cuban espresso which is said to be sweet and powerful flavor .... Right on this same street, you will find its walk of fame, with stars of Cuban artists.
You can also visit its most emblematic monuments such as the Tower Theater and the Bay of Pigs Memorial, or the Máximo Gómez Park where you will see what daily life is like for the older Cubans playing a game of dominoes or chess. A very endearing and different walk that you will love, and that you can do with a complete tour by purchasing your tickets in advance.
Practical information
Location: Little Havana
Duration: two hours approx.
Admission fee: 74 euros approx.
Ride an airboat in the Everglades Natural Park
Another of the most touristy activities in the city is to ride an airboat, and you have surely seen it on many occasions in entertainment programs and television trips. Touring the Everglades National Park in one of these devices will take you a few hours but if you organize yourself you will have time to visit the rest of the city on a bus tour for which you can purchase your tickets in advance.
An unforgettable experience in which you will be able to see the wildlife of the area up close, crossing the largest wetland in the United States with a great variety of vegetation. You will meet all kinds of rare species that inhabit the area such as the famous American alligators or the Florida panther, an impressive tour for animal and nature lovers for which you can book your tickets now!
Practical information
Location: shuttle service to and from the hotel.
Duration: 5 hours approx.
Ticket price: 29 euros approx.
Tour downtown Miami: Downtown
You can't leave Miami without visiting its downtown, where some of the tallest skyscrapers in the city and in Florida are located. One of them is the famous Miami Tower, 191 meters high, 47 stories and three semicircular levels, which you will surely recognize from a movie.
Brickell Avenue is the place to go when it comes to seeing tall buildings. As in any downtown, you will find shopping malls, museums, bars, restaurants, museums and parks.
If you have enough time you can also go to Lincoln Street, which is the main pedestrian street in Miami, and is full of stores, art galleries and restaurants.
Distances
From the Skyviews Miami Observation Wheel, it's a 4-minute drive to the Miami Tower and from there it's a 7-minute drive to Brickell Avenue.
Traveller Tip

Take a free tour of Downtown by taking the Metromover or the Citywide Free Trolley.
Getting around Miami
If you're on a tight budget, the best way to get around Miami in a day is to rent a car. You will probably have to pay for parking because it is not always easy to park in tourist areas.
Another option is to take an Uber or Lyft, but remember that you must have their apps installed on your phone beforehand in order to hire their services.
In addition to the Metrobus lines, in Miami there are free means of transportation with which you can move around different areas of the city throughout the day and quickly, such as the Metromover and the citywide Free Trolley.
Remember that you can also rent a bike, or take a guided tour of Miami by bike or Segway. Both are very practical ways of touring the city, since in addition to having a great time, you will be accompanied at all times by a guide who will explain every detail you see along the way.
Metromover
It is a kind of elevated streetcar with which you can move around the center for free. It has 3 lines that make different routes. If you are looking for a quick look around Downtown, it is ideal.
Check out their routes on their website.
Citywide Free Trolley
To get around Miami Beach at no cost, you can take these buses that look like old train cars. They operate from 8 a.m. to 11 p.m. every day and run every 30 minutes. Check their official website for all the information about their routes, frequency and schedules.