Lisbon Airport Transfers
I'll tell you what are the possibilities to get to your hotel from Lisbon airport, take note!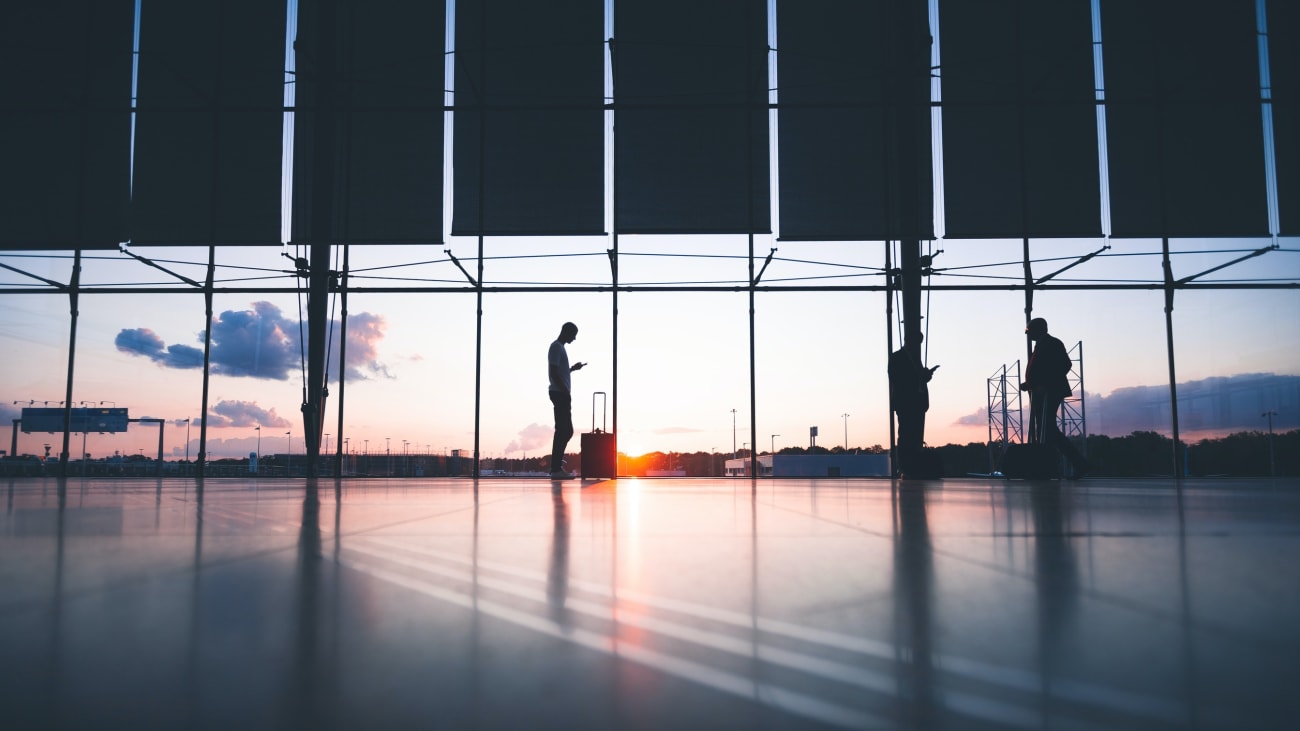 Lisbon's airport is Portela Airport, also known as Humberto Delgado. It is located seven km from the city center and it is very easy to get to the center from there. Here's how.
1. Options for getting from Lisbon airport to downtown
Lisbon airport is quite well connected; you have several public transport options you can hire a door-to-door transfer service in advance:
2. Get from the airport to your hotel in Lisbon with shared transfer.
If you want to get to your hotel from the airport without having to walk around or look for subway and bus connections, a shared transfer from Lisbon airport: is an option that can be very economical and is also available 24 hours and every day of the week.
How it works
A professional driver will meet you at the airport and take you to your hotel in an air-conditioned vehicle (something you will appreciate when you disembark in Lisbon and notice the humidity of the city, especially if you go in summer). The service is simple: you can book online in advance when you know your flight details and the driver will be waiting for you at the airport, will pick up several travelers and will drop you off at your hotel.
Advantages of this service
The main advantage of this service is the comfort in the trip, as well as the space available for the luggage (if you have special luggage you only have to indicate it when you make your reservation via email). The shared transfer is available from $ 11:, so it will be much cheaper than other options such as cab, Cabify or Uber.
Shared transfer back to the airport
You can also hire a pick-up service from your hotel and a shared transfer to the airport when you have to catch your return flight. All you have to do is be ready early enough for the driver to pick you up at your hotel and take you to the airport in plenty of time before your flight departs.
Other options
This option is also available if instead of going to Lisbon your destination is other cities such as Estoril, Cascais, Carcavelos, Costa Caparica or Sintra.
3. Get from the airport to your hotel in Lisbon with private transfer.
This is the fastest service and it is also personalized; it works the same as the shared transfer, but the driver will only pick up you and those traveling with you and go directly to your hotel without making any other stops. The private transfer from the airport to the hotel is usually more expensive in most European cities, but here you can find it for a price of $ 13:.
How it works
With this option you can be at your hotel in Lisbon in about 30 minutes. Regardless of the day and time your flight arrives, you can count on this pick-up service. You only have to book online, provide your flight details so that the driver can wait for you upon arrival, the address of your hotel and a contact telephone number so that, if you have any questions or problems, you can be in contact with the driver and the transport company that performs the service.
The vehicles have air conditioning, are adapted for wheelchairs and baby seats and have enough space for luggage (the normal is one suitcase and one handbag per passenger, but if you have additional luggage just tell us at the time of booking via email). You will be able to communicate with your driver in English or French as well as Portuguese.
Private transfer back to the airport
If you want a private transfer from your hotel to the airport, you can also request it before or during your trip. You will only have to arrange a time with your driver to pick you up at your hotel and to drop you off at the airport with enough time to avoid missing your flight and not having to board the plane in a hurry.
Other options
This option is also valid to reach the cities of Cascais or Estoril.
Ana's Traveller Tip

If your flight arrives at night, consider the option of hiring a private or shared transfer in advance; it is available 24 hours a day.
Getting from the airport to the center of Lisbon by Aerobús
This is the most economical option to get to the center of Lisbon and from there go to your hotel on your own. It is a special bus, Aerobús , that goes directly from Portela airport to the center of Lisbon making several stops (locate your hotel on the map before traveling to choose which stop suits you best or ask directly to the Aerobús driver).
The bus will carry a maximum of 15 people, has air conditioning, WIFI connection and a compartment for special or bulky luggage. It is also adapted for wheelchair users.
Depending on your destination, there are three different lines you can take, each with a different route.
Line 1 stops
Train station - Entrecampos
Campo pequeño
Saldanha
Picoas
Marques de Pombal
Avenida da Liberdade
Restauradores
Rossio (Centro)
Line 2 stops
Areeiro
Alameda D.A. Henriques
Praça do Chile
Rua do Angola
Igreja dos Anjos
Martim Moniz
Rossio, Praça da Figueira
Line 3
There is also a third line available between Lisbon airport and Sete Rios bus terminal. If you have any doubts or questions, you can ask them by email when you make your reservation.
5. Other options from the airport to the city
If you have not booked your airport transfer in advance, you can also use public transportation during the corresponding time slots. There are two options: metro and bus.
Metro
Since a few years ago, Lisbon already has a metro station that goes to the airport on the red line. It ends at Cais do Sodré train station and has several stops in the center (you can also transfer to other lines). The metro runs every 6 to 9 minutes from 6:30 am to 1:00 am.
The metro ticket to the center will cost you less than two euros, but you have to take into account that if you extend the metro ride from there to your hotel you may have to pay a little more. In any case, to travel by metro in Lisbon you will need to buy a card at the machines and information booths in the stations (it costs less than one euro) which you can then recharge during your trip. You also have available a 24 hour pass for the Lisbon metro which costs about six euros.
City bus
On the other hand, there is the option of the bus de linea which works with the same rechargeable card, but in this case you also have the option of buying the ticket directly from the bus driver. The lines that pass through the airport are: 722, 744, 705 and 783. At night you can use the 208. Buses run every 20 to 25 minutes.
The schedule of buses in Lisbon may vary according to the line, but in general it runs from six in the morning to twelve at night; the rest of the schedule is covered by the night lines. If you are going to choose a regular bus to go from the airport to the city center, keep in mind that you may not have enough space for luggage or not as much as you will have on the Aerobus.
Cab or VTC
As in all airports, taxis are an option always available. At the exit of the airport you will find a taxi rank, although on certain days and times you may have to wait a bit for one to pass by. The cab will drop you off at your hotel in about 30 minutes, but the price is the most expensive you can find: around 17 euros.
If you want to save some euros, in Lisbon you have available the VTC apps Uber and Cabify: you can order them at your arrival using the airport WIFI connection or your data tariff and the app will calculate before you accept the reservation the waiting time, the meeting point and the price of the trip.
6. This is what Lisbon airport looks like
You already know how to get to the center of Lisbon or to your hotel, but what is the Portela Airport like? Don't worry; despite the large influx of passengers you won't find a labyrinthine airport that you won't know how to get out of. The arrivals area is very well signposted and is the same for all flights, so you will just have to follow the signs to get out.
Once you pick up your luggage you will arrive in a large lobby with several restaurants and souvenir and press stores. In Portugal the currency is the Euro, so if you come from the European Union, forget about exchanging currencies. Regardless of the means of transport you use to get to your hotel, you will find several signposts and if in doubt you will be able to understand the airport staff in English. Although the network is a bit slow, you have FREE WIFI throughout the Portela airport.
7. First tips for your arrival in Lisbon
:
When to travel to Lisbon
As it happens in many European cities, spring and autumn are the best seasons to travel to Lisbon both for the weather and to avoid the saturation of tourists that you can find in summer (keep in mind that near Lisbon there are many beach areas). The climate is warm in the capital of Portugal, but in summer it can be stifling. In winter, however, although you will find more rain, you will not be too cold, so if you like this time of the year, you will find cheaper flights.
Getting around the city
Lisbon is a city adapted for walking, but I warn you that you will find more than one slope... The areas of Belem or Alfama are a bit more separated from the center, so you can afford to go by cab if you want to save the walk or in some of the streetcars that you will find around the city which are also a tourist attraction in themselves. Here you can read a practical guide that may interest you: Lisbon Hop on Hop off Bus Tours.
Where to stay
More important than the area, the important thing in Lisbon is to book accommodation in advance as it is a very touristic city with a high demand. The best options for accommodation are the neighborhoods Baixa, Chiado, Avenida de la Libertad or Barrio Alto, but the city is quite safe so you can also consider other areas as long as you have references of the accommodation.
What to eat
The food in Lisbon is quite famous. Being a large capital you will find excellent restaurants and for prices somewhat lower than those you will see in other European countries. As a must is the francesinha (a sandwich with bechamel sauce that you must be hungry to finish), the famous pasteles de Belem (you can buy them in a pastry shop in the area which is the most famous in Portugal) and the fish that you can eat in the bars in the center.
What to bring in your suitcase
Above all comfortable shoes to endure the hills of the city and cool clothes if you go in the summer months. You can also pack a swimsuit in case you want to take a trip to the beach from Lisbon. Of course, don't forget your camera.