Fado Performances and Shows
Attending a Fado show in Lisbon is probably one of the best experiences you are going to have there. I tell you how and where to find the best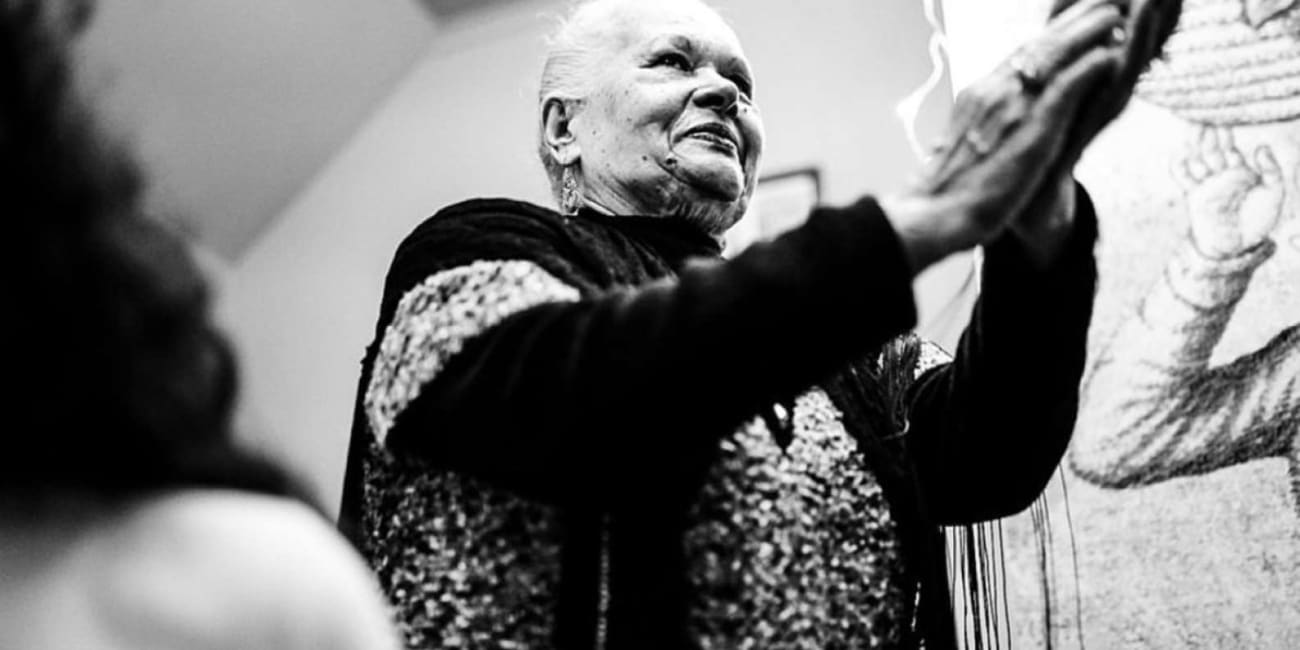 Seeing monuments and museums is important, but so is discovering the tradition and culture behind them. In the case of Lisbon, the fado is the artistic letter of introduction.
1. Types of tickets for a fado show
Fado is a song accompanied by guitars, Intangible Heritage of Humanity. It is a melancholic music that emerged in the humble neighborhoods of the Portuguese capital and today, these are options to enjoy a fado show more outstanding:
2. Live fado show
Watching a fado show is not necessarily prohibitive in terms of price. You can enjoy this song in a central location in Lisbon, in the Barrio de Chiado, and with all the guarantees of a quality show. You can book your tickets online for the day you want (you will receive them in your email); the shows take place daily, usually at 19:00, except on Sundays.
If you want to make sure you get your ticket, it is best to book in advance; this way you will also avoid queues at the entrance of the show. What will you see in this 50-minute show? A couple of singers accompanied by acoustic guitars, giving a melancholic air to one of the most special nights you will experience in the capital of Portugal.
This option is perfect for all those who do not know the musical genre of fado and want to approach it in an authentic way and with all the guarantees of watching a legitimate fado show.
3. Fado show with dinner and night tour
Since fado itself is an attraction for the traveler, many companies combine this type of performance with other popular tourist activities such as a traditional Portuguese dinner or a tour of the most emblematic places in Lisbon.
The full experience lasts five hours and is available in Spanish, Portuguese, English and French. Once you select the chosen day you will receive via email the details of your reservation. In the evening a car will pick you up at your hotel (the price of the experience also includes the transfer back to the hotel at the end of the day) together with a specialized guide who will accompany you during the whole day.
Itinerary
The mirador of Nossa Senhora do Monte: from there you will see a view of the rooftops of Lisbon with the river in the background. Get your camera ready.
Fado dinner and show in a restaurant in Alfama: for two hours you will enjoy dinner and a show in the neighborhood where the Fado tradition originated. Ask your guide everything you want to know about this musical style and don't hesitate to ask for recommendations of dishes for dinner.
Tower of Belem: after dinner, the guided tour continues. One of the most representative points of the tour will be the Belem Tower. This defensive tower was built in the early sixteenth century to serve as the main embarkation point for sailors who ventured to discover new sea routes.
Jeronimos Monastery: your guide will continue to tell you about the role Portugal played in the discoveries of the New World at this stop. The Jeronimos Monastery was built as a tribute to the greatness of the discoveries. Seeing it illuminated is a privilege, but be sure to visit it during the day.
This option is perfect to immerse yourself in the culture of the city of Lisbon in a single afternoon as you will combine the three pillars of the city: the stories behind its points of interest, its cuisine and its popular dance.
4. Fado show with dinner and night tour for small groups
This option is perfect for getting away from the crowds and enjoying a quiet and authentic evening. If you are attracted by the idea of having a complete tour of Lisbon culture, but prefer to do it with more intimacy, this option is for you. This package consists of a Lisbon night tour for small groups with fado show and dinner.
What you should know about this tour before booking is: that during the months of November to March it is not available on Sundays, that you must advise if you have any dietary requirements before booking and that it is not available for wheelchair users.
What is included in this activity
Pick up and return to hotel
Dinner with fado show
Lisbon city tour by night
5. Walking tour on the origins of fado in Lisbon
As with all artistic manifestations, Fado has a history and a tradition behind it that is important to know in order to enjoy this song to the fullest. In Lisbon, the neighborhood of Alfama was the birthplace of fado, as it was there that the sailors who spread this popular music centuries ago were concentrated.
This is a guided tour that lasts two and a half hours and is led by a local guide specialized not only in the history of the city, but also in its customs and what is today its way of life. You can choose to take this tour in English or Spanish.
Once you book your place online you can choose between different dates and times for the tour; via email you will be provided with the details of the meeting point from which the tour starts. This option is perfect to complement any Fado show you are going to attend during your visit to Lisbon; knowing where this tradition comes from you will enjoy the show much more.
Itinerary
Commerce Square Plaça do Comércio: it is usually the starting point of the tour. It is the most impressive square in Lisbon, it has no shade except on its sides so don't forget to bring water and protect yourself from the sun, especially if you do this tour in the summer months.
Alfama neighborhood: it is the main point of interest of the tour because it is the neighborhood where the fado tradition originated. A few years ago Alfama had a bad reputation for being a neighborhood of thugs, but today is one of the most charming neighborhoods of the Portuguese capital and one of the few that was saved from the earthquake of 1755 and therefore retains part of its original structure.
Castle of St. George: on one of the hills of Alfama you will find this fortification. Besides having stunning views of the Tagus, it has a charming maze of narrow streets through which your guide will lead you while telling you the story of the saint after whom the castle is named.
Viewpoint of Our Lady of the Mount: one of the best views of Lisbon.
Lisbon Cathedral: this 12th century cathedral is located next to the National Pantheon of Lisbon where many personalities of Portuguese culture are buried, including fado artists.
6. Some places where you can see fado shows by yourself
If you want to see a Fado show during your visit to Lisbon, you will have more than one opportunity. Any local will name these neighborhoods when recommending fado shows: Alfama, Bairro Alto, Chiado and Mouraria.
Although if you do not want to miss this experience it is advisable to book in advance, you can also let yourself be surprised by the Lisbon night and go out to find a show that you can attend on your own. Although the venues in Lisbon are constantly changing, some of the most famous taverns and venues where you can witness fado performances are:
Tasca do chico
Tasca do Jaime
Adega Machado
O Faia
Fado Club
Corner of alfama
Parreirinha de Alfama
A Severa
How it works
Many of these places you can enter for free, but in others you will have to pay admission or a drink to see the show. They are usually open from seven in the evening, but it is best to check the schedule before attending. As for performers, most of them have regular singers contracted for the whole season, but they may also have sporadic concerts.
Always try to go to places that have a reliable backing to make sure you are watching a high quality show. To enjoy and understand Fado, the artistic quality of the performers is essential; do not be fooled by "offers", attending a Fado show is an experience available to all budgets.
7. Some interesting facts about the fado tradition
All musical styles have a tradition behind them and when it is known it is normal to enjoy more the artistic manifestation itself. I am going to leave you some interesting facts about fado that will allow you to know more about this art:
The name "fado" comes from the Latin "fatum" and means "destiny". There are theories that say that, before being a musical genre, fado was a poetic text similar to the traditional ballads.
Fado originated in Lisbon because, being a port city, there reigned a multicultural environment that favored artistic proliferation. Its origin is located in the taverns of the most humble areas of the Portuguese capital.
The most famous fado singer was Amália Rodrigues. She died in 1999 and is buried in the National Pantheon.
The themes of fado songs are mainly sadness, nostalgia and melancholy, something that is reflected in the tone of this song.
There are several types of fado as the genre has evolved over the years, but the traditional fado has the voice and the acoustic guitar as the only instrument.
8. If you are interested in attending a fado show, you will also be interested in...
Seeing a live fado show is just one of the many things you can do in Lisbon. You may have already realized, or at least sensed, that the show is the result of a long tradition that originated in the Portuguese capital. If your interest has been piqued, the best way to learn more about the fado tradition and others that occur in this city is to take a guided tour of its main points of interest.
Lisbon has hundreds of places to discover and behind each one there is a story that no one will tell you better than a local guide. In this article about Best Tours and Day Trips from Lisbon, you have all the information you need.