Best Outlander Tours in Edinburgh
Are you a fan of Jamie Fraser and Claire Beauchamp? Have you watched every episode wishing you could go to those places? With these tours you're going to get it.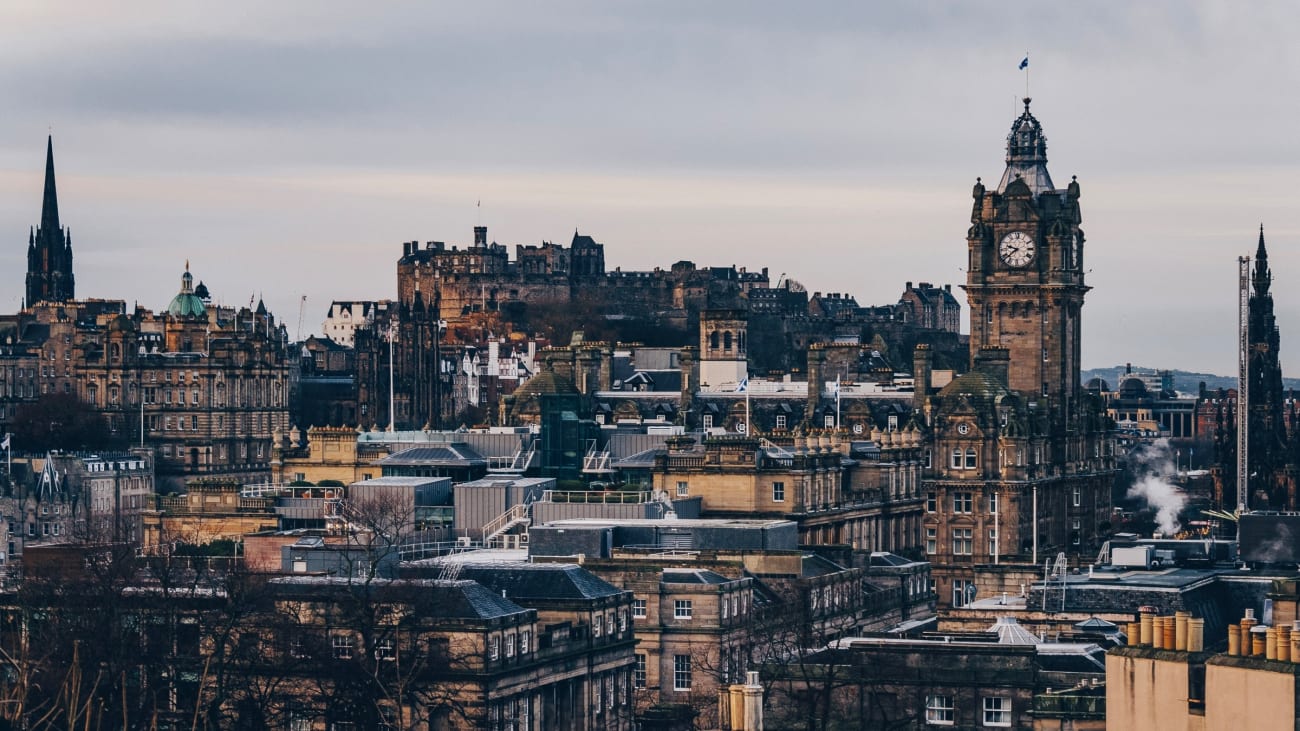 If you're reading this article you probably had your hair standing on end and biting your nails in your armchair when Claire traveled through the stones, you hated Laoghaire with all your heart and couldn't contain it, you had a hard time when Jaime was Randall's prisoner or you cried, like everyone else, with Angus' death. Did you know that many of the settings of those famous scenes are located in none other than Scotland?
A tour of Outlander locations is a must on your list of what to see and do in Edinburgh. You definitely have to see these places that seem surreal but are just around the corner on your trip around the city. Besides being places of great beauty, I find it fun to go visiting and reliving moments of this saga. And what better than doing it with a guided tour?
Full Day Outlander Guided Tours
If you are thinking of visiting the Outlander locations but don't have that much time in your time in Scotland, a day tour in Edinburgh is the best option.
Planning your own itinerary around the different locations can be a bit cumbersome, but a guided tour will be the perfect way to get to know these wonderful places in a practical and comfortable way. You will only be in charge of enjoying and taking pictures.
In all cases, these tours include an expert guide who will tell you the curiosities and history of each monument. The groups vary according to the company and you have them in small groups of 10 people or groups of about 20 people. Remember that entrance fees to the attractions are not included in the price of the tour.
Do not worry about transportation or connections, a van will pick you up at your accommodation and take you to all the places you want to know to relive these great scenes of Outlanders. The duration of the tour is full day, you will start early in the morning and return to your accommodation in the evening.
Usual itinerary for this type of tour
The itinerary of this guided tour is designed for you to explore the most iconic and representative places where Outlander was filmed in Scotland. You will discover:
Details of interest
Approximate price: from 60€.
Duration: 10/12 hours.
I recommend this option... if you want to know the main locations of the series and surprise yourself by visiting the most famous sites.
Outlander multi-day guided tours
If you are an Outlander fan and want to make the most of your time in Scotland, you can take :::link|text=a multi-day tour of Outlander|element=sc-205-2659:: locations and miss absolutely nothing.
The duration of the tour is 7 days, during which a comfortable transport will take you from place to place, specially designed for you to be immersed in those scenes that caught you so much on the screen.
What these tours usually include
In addition to the English-speaking guide who will accompany you throughout the tour, you will be provided with all transfers throughout the week, including airport pick-up in case you need it.
As for accommodation, you will be covered for 7 nights in a 3-star hotel for the duration of the tour.
Meals are not included in the price, so you will be able to choose the dishes and restaurants you prefer in each city during this week. What you will be able to enjoy with the price of the tour is all breakfasts.
This guided tour includes entrance tickets to all the attractions visited, so you just have to enjoy and try to remember which scene each place corresponds to.
Typical itinerary for multi-day tours
The itinerary includes the most representative locations but also allows you to get to know the surroundings of Edinburgh in a more dynamic and fun way.
The Scottish Highlands have a lot to offer and what better way to visit it than transporting you to the scenes of the famous Outlander series. You will be able to enjoy:
Craigmillar Castle, is the third castle in the city of Edinburgh and Ardsmuir Prison in the series;
Aberdour Castle, a 12th century fortress and the monastery where James is taken to heal his wounds after escaping from prison;
The fishing port of Dysart, a famous spot on the Fife Coastal Path, what you'll probably remember as the port of Le Havre;
Falkland, the 1940s town of Inverness;
Blackness Castle, Fort William's prison;
Doune Castle, where the friendship between Claire and Jamie is born;
Midhope Castle, the famous Lallybroch in Outlander;
The manor house of Hopetoun House, the residence of the Duke of Sandringham;
The Bo'ness and Kinneil Railway station, the place where Claire and Frank say goodbye during World War II in the series;
Glasgow, a city in Scotland where a significant portion of Outlander scenes were filmed;
The real-life town of Inverness, among others.
Details of interest
Approximate price: from 850€.
Duration: 7 days.
I recommend this option if... you are a fan of the series and want to relive many of the scenes you have enjoyed in front of the screen. In addition, you will get to know the surroundings of Edinburgh in depth.
Guided location tour of the city of Edinburgh
If you are curious about the locations of Outlanders, but don't feel like leaving the city of Edinburgh, you can take a guided tour inside the city and discover the different scenes that were filmed in its corners.
Your English speaking guide will give you all the historical explanations related to the sites and will remind you of each scene as you walk through the streets of the city. It is an excellent option to tour the wonderful city of Edinburgh from another perspective and feel like you are inside a film set.
You do not need transfers as the locations are located within the historic center and the whole tour is done on foot. The duration of the tour is approximately 4 hours, so once the tour is over, you can continue the day with other activities during your stay in Scotland.
Regular tour itinerary
The itinerary consists of visiting the different important points in Edinburgh related to the locations that have become iconic in the Outlander series. You will discover:
Details of interest
Approximate price: from 55€.
Duration: 4 hours.
I recommend this option if... you are a fan of the series but do not have the time to do a full day tour or if you do not feel like moving out of Edinburgh.
If you liked this post, you might also like
If you are interested in learning about every corner of Edinburgh, in addition to the Outlander locations, there are many activities that may interest you. Edinburgh is a city rich in history, but so are its surroundings.
Therefore, a tour to the Highlands or to Loch Ness is a very good idea to complete your itinerary in Scotland.
Also, a very interesting idea is to make a tour of the best castles in Scotland, world famous for the preservation of their fortresses and for their dramatic locations between cliffs and green hills.
If you are still planning your itinerary and need to know more, I recommend the posts about Edinburgh in 1 day, Edinburgh in 2 days or Edinburgh in 3 days with different options around the city, so you can make the most of your vacation.