Edinburgh Whiskey Distilleries: the best tours
Whether you are a whisky lover or just curious about this great protagonist of Edinburgh's culture, I leave you with this post about the best distilleries you can find. Cheers!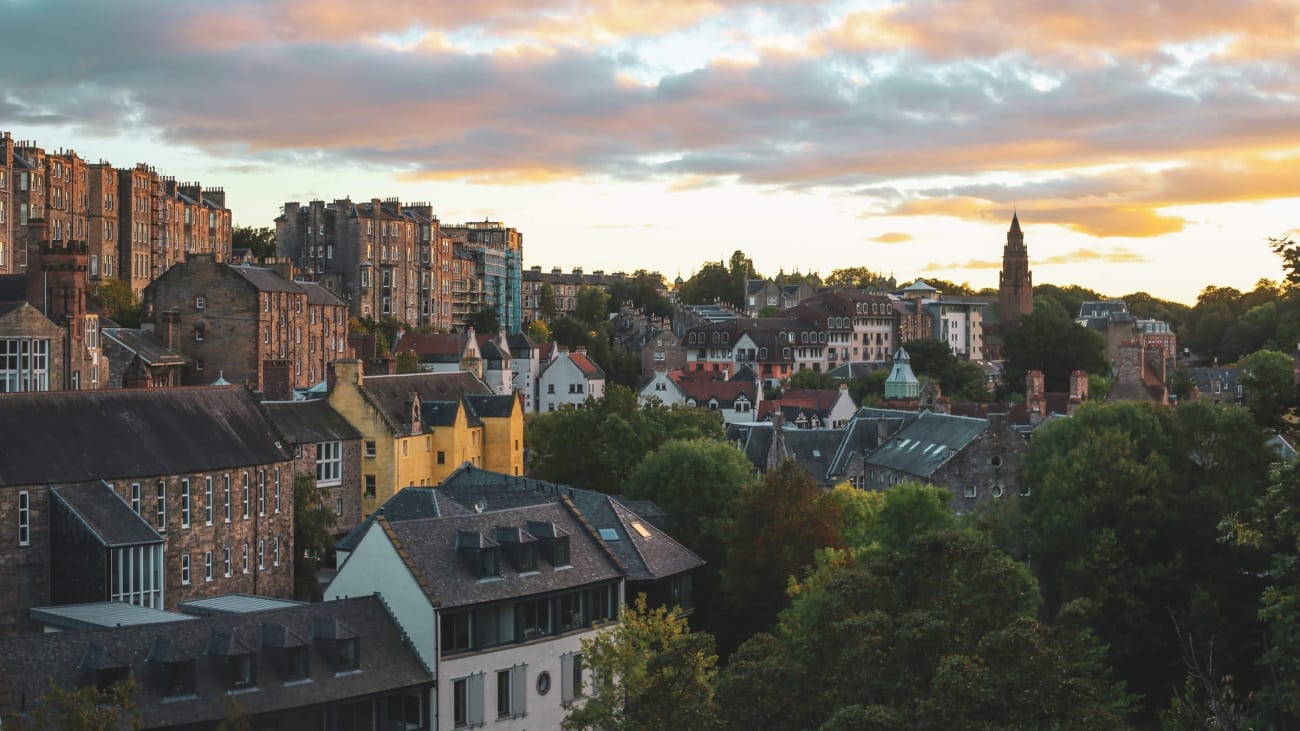 When you arrive in Edinburgh and start touring the city and its surroundings, you instantly understand a little more about the distinctive whisky culture. Its great green hills, the low temperatures in almost every month of the year, and that drizzle that seems incessant, combine very well with the power of this popular drink.
Whiskey has an interesting set of traditions surrounding itself, and if you're wondering Best Things To Do in Edinburghyou can't help but include some activity related to it. The best experts will show you the manufacturing process and how they get that characteristic flavor of each brand and region of Scotland. And why not, many distilleries include tastings, so you can have your own opinion. Will you join me?
But first... What is whiskey?
This world-famous drink has its origins around the year...800 BC! Its name means "water of life", so you can imagine the importance it has for all Scots.
We can find documents around the year 1400 where the processes were already formalized, creating the famous distilleries around the country.
1. The best option: a guided tour for beginners
The best option for those who are uninitiated in the whisky culture, including those traveling with family or in a relaxed plan, is a one-hour guided tour of a distillery. This tour aims to introduce you to the world of whiskey in an interactive, educational and fun way.
This tour is very friendly for people of all ages who wish to complement their knowledge about Scotland by learning more about this strong tradition throughout its territory.
You will discover the whisky making process in an exciting walk through a replica distillery, an experience you can only get in the city of Edinburgh. In addition, you can explore the five Scotch whisky producing regions and understand how geography influences the taste and the whole process.
It's truly a one-way trip as you delve into the history and evolution of the art of creating different types of whisky.
Finally, they include a guided tasting of the whiskey you select from a collection of whiskey listed as one of the largest in the world. You will have an expert available to advise you on the type of whiskey indicated according to what you fancy and the notes that make up the flavor of each of them.
Practical information
Schedule: they usually start at 10 am. They last one hour.
Price: from 24€, depending on the distillery and the number of tastings included in the price.
2. Whisky Expert Tours
If you are a fan of whisky and its traditions, you will be particularly motivated with your trip to Edinburgh. In this case, the distilleries offer tours of longer duration, with a more precise content and a more complex approach to the different themes.
These tours are highly demanded, since a great movement of tourism has been generated around whisky. Beyond your previous knowledge, here you will have the possibility to learn about the differences between the whiskies developed in Speyside, the Highlands (where you can go on an interesting excursion from Edinburgh), the Lowlands and Islay.
This opportunity represents a good start for those who later wish to do some kind of workshop in a distillery, where a more specific knowledge is developed. Many tourists who want to immerse themselves in the industry and even those who are involved in the industry are the type of people who take advantage of these events and tours.
Some proposals also include an exclusive tasting of the most select malts or some of their exclusive blends. At Johnnie Walker's distillery, this type of tour is a bit more particular since you will have access to the brand's archive, and an archivist will show you unique and extremely interesting documents.
Practical Information
Hours: 90 minutes. Consult schedules depending on the distillery.
Price: from 60€, depending on the distillery and the number of tastings included in the price.
3. Dining Experience Tours
For those who wish to have a more complete dining experience and not just drink, there are distillery tours that include dishes in line with the whisky selections being tasted.
The menu included in the price is of the 3-course type with dessert, all perfectly devised by a professional chef so that the flavors combine and are enhanced. Drinks outside of the previously stipulated tastings, if you would like them, are not included.
These types of tours also include explanations about the manufacturing process and the history of this drink, but also focus on the pairing of flavors between whiskey and food.
Whisky generally has the reputation of being a solitary and very strong drink, but thanks to a tour of this type we can open our possibilities and learn much more.
Practical Information
Schedule: from 8 pm and lasts 3 hours.
Price: from 90 €.
4. Whisky and Gin Tours
For those who also want to explore the world of gin, there are tours that combine information and tasting of both drinks. Why try one type if you can try two? The explanation of how these two industries, which at first glance do not have much in common, can merge is very interesting.
The gin industry is booming in Scotland and, as a result, these types of new combined experiences are beginning to emerge. Some people disagree with linking whisky so closely with other drinks, but others see it as a great opportunity to give a boost to the gin industry, building on the undisputed fame of whisky.
You will receive explanations from an expert in both manufacturing processes and you will also be able to taste both.
The advantage of this type of tour is that, in addition to learning about the traditions and customs, you will be able to internalize another completely different world, but at the same time compatible.
They include both whiskey and gin tastings, and the price will depend on the number of tastings you want to do. It is very difficult not to be tempted to try more than one, being in front of such a wide variety.
Practical information about whisky tours in Edinburgh
Hours: 60 minutes. Consult schedules according to distillery.
Price: from 25 €.
5. Multi-day tours of Edinburgh and the different regions
If you are one of those who are visiting Scotland especially to learn about whisky, a tour of Edinburgh and the different regions is an attractive proposition.
The tours consist of a whisky route that covers all the regions, visiting different distilleries throughout the Scottish territory and performing different tastings.
The regions of Scotland are famous for making different types of whisky and those who are whisky fanatics can easily learn about it. They are surprised by the wide range of flavors that can be obtained, depending on the different geographical and climatic conditions in the manufacturing process.
There are options from a weekend to a full week adventure. All this with an itinerary strictly designed to increase your knowledge and of course, your enjoyment.
This type of tours include in its price the nights of accommodation while you are out of Edinburgh, the expert guide all the time with you and the comfortable and practical transportation for the different places of the itinerary of the whisky route.
Practical information about the Scotch Whisky Experience
Price: from 100 €, depending on the number of days. Meals are not included during the days of the tour, nor the entrance fees to the different distilleries.
Edinburgh's best distilleries
If you are a fan of this drink, you will undoubtedly know the peculiar relationship between Scotland and its production. What may surprise you is the large number of distilleries that exist in the country, including several located in the capital.
Johnnie Walker Princess Street
If you are planning your visit to Edinburgh and wonder why Johnnie Walker is the best-selling Scotch in the world, you can find out for yourself by visiting Johnnie Walker Princess Street, considered a tourist attraction for anyone visiting Edinburgh.
You can find 2 specialized bars: the first in cocktails of all kinds, overlooking the Edinburgh Castle, as it could not be otherwise. We recommend you to visit it both day and night.
The second bar has a more intimate atmosphere, but is a real paradise where you can taste almost any malt belonging to Johnnie Walker.
Where: 145 Princes St, Edinburgh EH2 4BL, UK
Holyrood Distillery
Holyrood Distillery is a relatively new distillery as it was born in 2019, at the foot of Arthur's Seat, where Edinburgh's first single malt whisky is made. The founders are great experimenters and are not only doing it with the different whiskeys, but they also offer their own gin, of high quality and innovative taste for those with exquisite palates.
Visit Holyrood Distillery to be part of the beginnings of a distillery that is bound to be a great success, created by those who want to honor the Scottish heritage and history of whiskey using only malts, high quality yeast and very special barrels.
Where: Holyrood Distillery 19 St, Leonard's Lane, Edinburgh EH8 9SH
The Scotch Whisky Experience
On your tour of the Old Town of the city, The Scotch Whisky Experience
has become one of the must-see spots for whisky lovers. Its perfect central location, right next to Edinburgh Castle, makes that almost without realizing it, you immerse yourself in this special world.
In case you didn't know, the Scotch Whisky Experience's collection of bottles is the largest in the world. With your visit, you will be able to see the 3 ,384 bottles of Scotch whisky in an incredible and sophisticated marble room, maintaining the same level of excellence that the entire place has.
Where: 354 Castlehill, The Royal Mile, Edinburgh EH1 2NE
Ana's Traveller Tip

On the top floor of the Scotch Whisky Experience you can enjoy unparalleled views over Edinburgh Castle, the Old Town, the Grassmarket area and the fantastic Meadows in the distance.
If you liked this article, you may be interested in
On your visit to Edinburgh, you can do a wide variety of activities. Let yourself go and immerse yourself in adventure with the best tours and excursions from Edinburgh this vacation.