Madrid in 3 Days: tips, what to see, and much more
Cosmopolitan and mythical, the capital of Spain is one of the most popular tourist destinations for travelers passing through the Iberian Peninsula. If you're visiting for a long weekend, I'll tell you everything you can't miss.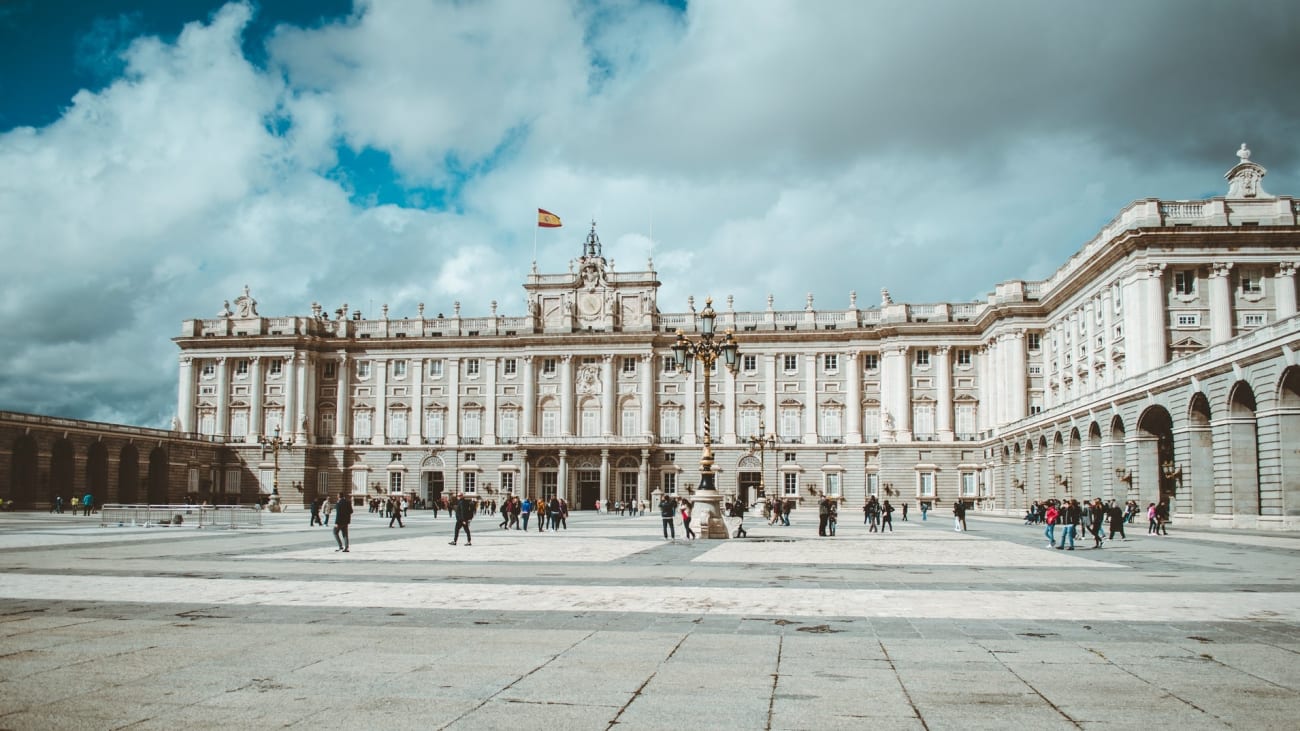 Madrid is one of those cities that you can visit all year round. Known for its sunny summer days, when the terraces and parks get all the attention, and for those of winter, when the aroma of coffee and hot chocolate takes over the streets. Regardless of the date, you can explore hidden corners of its history and its wide range of activities and tours for all tastes.
Three days are barely enough to get to know everything there is to see in Madrid. However, you will have the opportunity to glimpse a bit of the soul of the second largest city in the European Union and enjoy first-hand its artistic, gastronomic and cultural tradition.
Day 1: Immersion in Madrid
Nothing better for this first day than to have an overview of what the city has to offer and decide which activities best suit your personality. Take note!
A good overview of the city on a bus tour
Starting from the Prado Museum, Botanical Garden or the Neptune Fountain, these buses take you on a tour of the famous Puertas del Sol and Alcala, along the Gran Via and enjoy a nice guided tour through the heart of Madrid.
The bus tour can be an excellent option for you to get to know the city better and why not, decide which places you will visit later.
Some of the places you will see on your tour include:
Neptune Fountain
Cibeles - Casa de América
Plaza de Colón
Open Air Sculpture Museum
Nuevos Ministerios
Santiago Bernabeu
And many more...
Normally these buses start their tour at the Prado Museum andusually last from one and a half to two hours. This activity offers visitors different alternatives of routes and schedules, a map of the excursion and a system of audio guides in different languages, which will fit very well into your schedule.
Useful information
The frequency of these tour buses is usually from 7 to 15 minutes approximately. Schedules may change depending on the time of year.
High season (March-October): from 9:00 am to 10:00 pm.
Low season (November-February): from 10 am to 6 pm.
A taste of Madrid
They say that the soul of a city begins to show through its own smells and colors, so a gastronomic tour knowing the flavors of Madrid will be the perfect itinerary for you to take a bit of its essence in your heart.
Its calamari sandwiches and the rest of the traditional wines and tapas of all styles that you can get to know in the gastronomic tours, will show you not only the best of Madrid but of Spain as a whole.
This tour will take you deep into the local gastronomy and the friendliness of its people, since this kind of experiences are known for having very friendly guides who know in depth the best flavors of the city.
Its legacy and history at the Royal Palace
All the wonder of a city that is torn between history and modernity is told through its architecture: a glimpse of Moorish Madrid, through its Castilian period and a visit to the Royal Palace, reveals the intricate historical legacy of this city to humanity.
A place to understand the context in which today's Spain emerged and marvel at the official halls, the repertoire of paintings by renowned artists such as Goya, among others, and to see one of the most important collections of royal coats of arms and armor in the world.
Undoubtedly everything you have to see inside the Royal Palace of Madrid will take you to explore the living past of a city, for many, unknown.
Explore the Almudena Cathedral
The history of the Almudena Cathedral dates back to December 1868, when the Congregation of Slaves of the Virgin of Almudena requested permission from the Archbishop of Toledo to build this church, which is dedicated to the Virgin of Almudena, since the first one was demolished during the revolution of the same year.
This Cathedral is located within walking distance of the Royal Palace so it will be ideal to include it in this first day in Madrid. The fee to visit the Cathedral is only 1 euro, money that goes to the maintenance of the temple.
Walk around the Plaza de España
And just 10 minutes walk down Bailén street you can reach Plaza de España, a garden area of the city, located in the neighborhood of Argüelles, and where there is a fountain dedicated to the writer Miguel de Cervantes.
Among the nearby places you can find the Torre de Madrid, the España building and the headquarters of the Ministry of Culture. Undoubtedly a place to breathe fresh air and tour one of the most popular areas of the Spanish capital.
Take a look at the Temple of Debod
Continuing along the street of Juan Alvarez Mendizabal, in a route that will take you no more than 10 minutes, from the Plaza de España, you can reach the Temple of Debod, another essential place on your first day in the city.
This 2nd century B.C. Egyptian temple is located in the Cuartel de la Montaña Park, and was donated to Spain by the Egyptian government to thank Spain for its help in moving Abu Simbel for the construction of the great dam of Aswan.
Admission is free and you will appreciate a botanical trail that will be the icing on the cake of this day outdoors in Madrid.
Day 2: Deep Madrid
At first glance, you can already say that you have had an honorable walk through this magnificent city. This second day the recommendation is to ask yourself what has caught your attention and what you would like to see, to make a plan to suit you. However, here I will tell you about some attractive options.
Must-see: Prado Museum
Visiting the Prado Museum is almost a matter of good attitude if we talk about Madrid. It is one of those places that can literally be categorized as a jewel in history and where you can appreciate the splendor of European art in all its expression.
Being one of the most appreciated wonders of the world by locals and tourists, I recommend you to buy your tickets in advance to make your experience more productive and to be able to appreciate with peace of mind the best works that the Prado houses by artists such as Velázquez, El Greco, Rafael, Goya, Rubens or El Bosco, as well as the traveling exhibitions that the museum has available.
After the Golden Age in the neighborhood of Las Letras
To close your day and enter for at least two hours in the time tunnel of Madrid's history, a visit to the neighborhood of Las Letras will be the perfect window to know one of the most iconic cultural spaces, where monuments, squares and locals, will give us an idea of the bohemian life of the city,
This neighborhood is recognized for being one of the oldest and most famous due to the long list of writers, artists and characters that were part of the Castilian Golden Age where the arts and letters enjoyed the peak of the political and military development of the Spanish Empire.
Tapas at San Miguel Market
Full belly, happy heart. So goes an old Spanish saying that has become popular in all Spanish-speaking countries and refers to the importance of good food in Spanish culture, in addition to the wonderful and varied gastronomy that can be enjoyed in Madrid.
A good bet to eat in Madrid is the Mercado de San Miguel, a picturesque space with more than 100 years old and that has been emerging as one of the favorite places for locals and visitors, with more than 20 restaurant options, dedicated to the motto of offering a "quality tapas".
Don't forget to check out the market's website and if you're lucky, experience other activities that take place in this space throughout the year.
The gates of Madrid
This is an economic and open-air tour, exploring those emblematic spaces of the Spanish capital that have been the inspiration of many: Puerta del Sol, Puerta de Alcalá, Puerta de España or Puerta de Toledo.
This tour also gives the opportunity to appreciate other wonders of the city such as the Gran Vía or the Cibeles Fountain, spaces that define the personality of this cosmopolitan and modern city. In this space line you can enjoy restaurants, cafes and markets where you can buy curiosities and typical souvenirs.
Dark Madrid
But not everything has been said in the city of the Doors: we must not forget that Madrid lived with intensity one of the darkest stages of humanity: the so-called Holy Inquisition.
This is an experience that also allows us to get to know that ghostly and gloomy side through the oral narration of stories and legends that endure from those times until today and that encompass a complete experience of the city.
One of the most interesting night walks that can be done, so you can also enjoy the nightlife of Madrid.
Useful information
The ghost tour can last up to 1 hour and a half on average.
Tours start at 9€.
This tour in Madrid usually starts at Palacio Linares and ends at Plaza Mayor.
Day 3: ¡Que Viva España!
You are not an expert on the city, but you can already say that you have seen a good part of the second capital of the European Union. This third day must be enjoyed to the fullest to close this adventure with a flourish.
Visit the Reina Sofia Museum
Visiting the Reina Sofia Museum is my recommendation to start your third and last day in this tour of Madrid. A meeting place for contemporary art lovers and will present you with some of its best works, including paintings by Picasso, Miró, Dalí, Juan Gris and Francis Bacon, among others.
If you organize yourself well and check the Reina Sofia's schedule, you can include this visit in your agenda, besides you can enjoy its other attractions such as the attractive museum store and its renowned restaurant.
Visit La Casa Encendida
Just a 5-minute walk from the Reina Sofia Museum, you can visit a fascinating place like La Casa Encendida, a modern and alternative contemporary art exhibition center, where workshops, cultural meetings and events for children are also held.
In addition, in this place you will also find a fair trade store, where you can find works by independent artists that you can support. I like this option because it is a unique opportunity to get closer to local art and learn more about the cultural life of a city like Madrid that never stops.
Museums of tomorrow: Ikono Madrid
For those attracted to experiential spaces and sensory experiences, Ikono Madrid may be a tempting option. This is a space of about 600 meters, located in the heart of Madrid and has been gaining fame among locals and foreigners for the different installations exhibited inside.
From ball pools to walks through magical forests, it is designed to enjoy an expedition that mixes the best of the digital world, the multimedia universe and the interactive experience, making ita space conducive to disconnect from the outside, let your imagination fly and immerse yourself in a unique experience.
It is worth saying that if you want to visit this place it is advisable to book in advance, as it has gained fame as one of the most successful futuristic museums in Europe. Ahh! How to forget: It is a place that can also provide children with a unique experience.
Close in style with a flamenco show
To close as it should be, nothing better than a good musical journey and what better than to the rhythm of sevillanas and flamenco.
Considered one of the deepest expressions of Spanish culture, Madrid also offers the possibility of evenings to the sound of flamenco singers and tablaos, enjoying a good wine and tapas in the best style, and at any time of the year.
The options are diverse and one advantage is that you can choose from several flamenco shows the one that best suits your taste or budget.
In case you want to have an even more intense and personal experience, it is worth mentioning that many of these "tablados" offer locals and visitors the option to learn some fundamental movements of flamenco dance or to receive a "masterclass" with specialists on the history of this cultural expression, its origins and diversities.
My latest recommendations
Remember to always check the availability of spaces and the security measures of each place you plan to visit. This will allow you to prepare yourself to avoid mishaps in the activities.
Booking in advance can often be a good way to ensure a quiet entrance to the main tourist attractions of the city.
It is also worth checking flight departures and arrivals, as well as the different transportation options from the airport to the city. This will save you unnecessary running around and give you greater peace of mind for your arrival and departure.
From Madrid it is relatively easy to undertake expeditions to nearby locations where you can find a diversity of cultural, gastronomic, architectural, etc. options. Keep this in mind to build your plan, with the recommendations I have already given you as Toledo and Segovia.
Enjoy Madrid!