Segovia Day Trips from Madrid
Just to contemplate the imposing aqueduct is worth visiting Segovia, but if you can also taste its exquisite gastronomy, there is no doubt about it.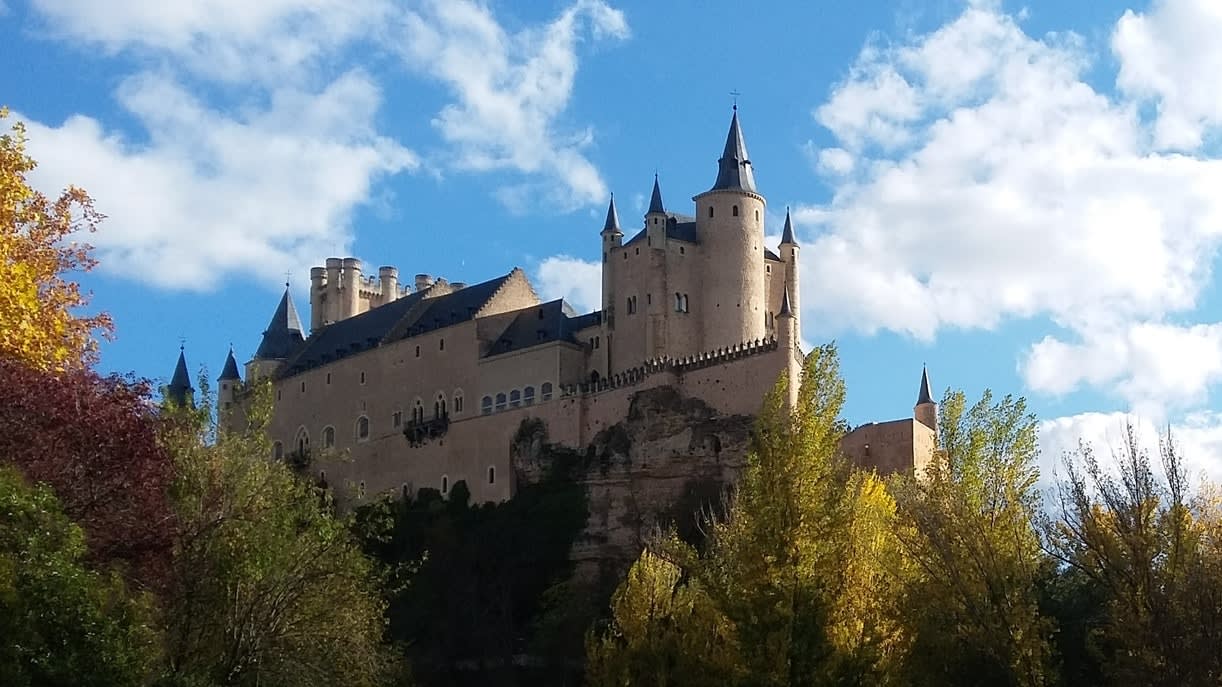 If you visit Madrid with time, apart from enjoying everything the city has to offer, you can make an excursion to nearby cities that also have a lot to offer. One of the most recommended is Segovia, just over an hour from Madrid.
1. The best excursions to Segovia
The most comfortable way to visit Segovia is with an organized tour that picks you up at your hotel and, with the help of a specialized guide, shows you the city and its most important sights. Some of the excursions that are worth considering are:
2. Organized excursion to Segovia and tour of Madrid
I recommend this excursion to Segovia and tour of Madrid for several reasons. First, for a very affordable price you have the convenience of being picked up at your hotel and at the end of the day, after an intense excursion, you will be taken back to your hotel. Secondly, it is very well organized and prepared to recreate the city of Segovia and enjoy it without rushing, as the tour combines the guided tour with free time in the city.
What does the excursion consist of?
The bus will pick you up at your hotel and will take advantage of the trip to Segovia to take a guided tour of the most important places in Madrid on board the bus. This will help you to learn about the history of places in Madrid far from the city center and then you can decide whether or not to visit them in more detail.
Upon arrival in Segovia, you will visit the most emblematic points of interest of the city (below I detail what they are and why they are important) and you will have free time to explore Segovia at your leisure, get lost in the narrow streets of the historic center or do some shopping.
On your return to Madrid, after an exhausting day, the bus will drop you back at your hotel.
What will you see in Segovia?
The aqueduct: it is the symbol of the city and the main reason why hundreds of tourists visit it throughout the year.
The cathedral: it is a Romanesque and Catholic church built in the middle of the 16th century in Gothic style. It is located in the main square of the city and is dedicated to the cult of the Virgin Mary.
The church of San Esteban: one of the medieval churches in the city and famous for its Romanesque bell tower.
Alcazar of Segovia: a short distance from the aqueduct you will find the Alcazar of Segovia, declared a World Heritage Site by UNESCO. It is believed to have been built in the 12th century and has been a fortress, prison, royal palace and main academy ever since.
Extra tip
Look for a good restaurant to eat (food is not included in the tour). I recommend you to book in advance any place where they serve a suckling pig (if you move away from the historic center it will be cheaper) which is the typical delicacy of this area.
3. Organized tour to Segovia and stop in Avila
With this excursion option to Segovia, you will also visit the nearby city of Avila and a specialized guide will give you a guided tour of both cities. In addition, when you arrive in Segovia you will have a drink and a tapa included in the price of the excursion (you will have to get your own lunch). You will have less free time to explore Segovia, but in exchange you will get to know one more Spanish city that is also important for its historical relevance.
Itinerary
Sierra de Guadarrama National Park: mountain range that extends through the center of the Iberian Peninsula.
The walls of Avila: the most complete fortification in Spain and the main attraction of the city.
The Cathedral of Avila: Catholic church built as a fortress with Romanesque and Gothic architecture.
The Basilica of San Vicente: one of the best examples of Gothic architecture in Spain.
The Convent of Santa Teresa de Jesus: church and convent where Santa Teresa de Avila is considered to have been born.
The Aqueduct of Segovia: the main symbol of Segovia and one of the best preserved Roman aqueducts in existence.
The Cathedral of Segovia: a Catholic church in Gothic style dedicated to the Virgin Mary.
The Alcazar of Segovia: medieval fortress, a UNESCO heritage site with a particular shape that emulates the prow of a ship.
Keep in mind that
Not included in the price of the tour is the transfer from the hotel in Madrid (the tour will depart from a meeting point that will be confirmed when you make the online booking), lunch or entrance fees to monuments that you can optionally visit in depth during the free time you will have in the destination cities.
Why I like this tour
Although you will have less time to visit Segovia, both Avila and Segovia are relatively small cities that can be visited in a few hours each. If you don't mind sacrificing your free time to visit them and you prefer to maximize your time, this is a good option, since you will see two cities instead of one. And believe me, it doesn't get tiresome thanks to the size of both.
4. Organized excursion to Segovia and Toledo
Segovia and Toledo are the most visited cities near Madrid by both tourists and locals looking for a weekend getaway from the capital. This day trip combines a walking tour of the two cities and the transfer between them from Madrid by bus.
As a first contact with these cities it can be very interesting, because its price, $ 36, is quite adjusted to the route and the duration of the excursion. However, you have to be aware that you will not have time to know in depth these cities or to enter the different monuments in each of them.
Please note that
The walking tour in both cities is included, but not the lunch in each of them nor the hotel pick-up (you will have to meet your guide at the meeting point in Madrid). Throughout this tour you will have the opportunity to see points of interest such as the aqueduct and the Alcazar of Segovia and the historic center and the Cathedral of Toledo.
Why I like this excursion
Again, this combined tour offers the chance to see two cities in one day. Personally, I think that Toledo itself deserves a visit of at least a full day, but if you do not have time or you are content to see the highlights of a city, this is a very good option. What is clear is that Toledo has to be visited at least once in a lifetime and this could be your chance.
5. What to see and what to do in Segovia in one day
On an organized tour from Madrid to Segovia you will see all the important points of the city. One day will be enough to get to know this city that, although it has many points of interest, is quite manageable. Once you get there what you can do is:
Marvel at the aqueduct
Its length is almost 16km and it is a construction that served to supply water to the cities. The aqueduct of Segovia has 120 pillars that rise up to 30 meters from the ground and 167 arches. No matter how many times you have seen it in pictures, it will surprise you when you are there. Do not settle for the obligatory selfie in front of it (although it is also valid): play with the camera to get an original photo that will serve as a souvenir of the trip.
Stroll through the center
Don't be overwhelmed by sightseeing. Walking through the historic center of Segovia is one of the most beautiful experiences you can have in the city. Its cobblestone streets are dotted with historic buildings, busy squares, medieval buildings and, of course, stores and restaurants where you can enjoy a beer in the open air.
Enter the Cathedral
It is an important point of interest in Segovia and you will find it right in the center. The entrance fee is very affordable, it is 3 euros and you can hire a guided tour of the tower. It is open from morning until 18:30 in winter and until 21:30 in summer.
Eat the typical suckling pig
Every weekend hundreds of visitors come to Segovia from Madrid to try the famous roast suckling pig. Any of its restaurants is good for that, but if you go on a weekend it is better to book before, especially if you are a large group.
Visit the Alcazar
It is open from 10 am to 6 pm in winter and from 10 am to 8 pm in summer. It is one of the most visited monuments in Segovia and Spain and is open to the public every day of the year except on specific holidays. The full ticket with access to the tower is priced at six euros and can be purchased at the box office or by booking online from their website (there you also have a virtual tour to convince you of how necessary this visit is within your trip to Segovia).
Walk through the Jewish quarter
Leave time during your visit to walk through the narrow streets of the Jewish quarter and cross the so-called Puerta del Sol, from where you will have great views of the river that runs through the city. In the Jewish quarter you will find, among others, the Corpus Cristi Church, the former Major Synagogue.
6. Segovia on your own
If you prefer to visit the city on your own, you have several options available. Leave Madrid early to make the most of the day in Segovia and book online at one of its restaurants to try its famous suckling pig. Wear comfortable clothes and shoes to visit the city. As for transportation you can go to Segovia from Madrid:
By car: if you have rented a car and want to take advantage of it, you will arrive in just one hour, but you may have to look for a parking lot upon arrival.
By train: the high-speed AVANT train costs about 14 euros and will drop you off at Guimar station, in Segovia, in about half an hour. It departs from Chamartín station in Madrid and, once you arrive in Segovia, you will have to take a bus to the city center.
By bus: this is a very convenient option. From the Moncloa interchange in Madrid buses depart every 15 to 30 minutes for about four euros and will drop you off in the center of the city. The trip from Madrid takes about one hour and twenty minutes.
7. Practical tips for visiting Segovia
When to go
Segovia receives visitors all year round, but on weekends the city is much more crowded with visitors coming from Madrid to eat suckling pig or stroll along the aqueduct. If you can make your trip to Segovia during the week you will find the city much emptier of people and you will enjoy your visit with more tranquility.
Recommended duration of the visit
One day is enough both to visit the key points of Segovia and to stroll through its streets and enjoy an aperitif on any terrace. Of course: do not forget to leave Madrid early to make the most of the day; keep in mind that in winter it gets dark earlier so your sightseeing tour will be shorter.
Weather in Segovia
In Segovia the temperature is lower than in Madrid. In the middle of summer you may not notice much since the aqueduct area has little shade and the heat can be equally suffocating, but you will see the difference when strolling through the streets of the center. In winter, keep in mind that you will need to wrap up warmer in Segovia than in Madrid.
What to eat in Segovia
Although suckling pig is the star dish, you can also enjoy other delicacies in Segovia's restaurants. Judiones de la granja, roast suckling lamb, Segovian trout or Segovian punch are some of the dishes you should not miss.
What to bring to Segovia
The most important thing is to wear comfortable clothes and if you visit Segovia in winter take an extra sweater or jacket, even if you think you might not need it in Madrid. If you are going to Segovia with an organized tour, make sure you check whether or not it includes food so that you can either bring money to go to one of the restaurants or bring your own food from home.
8. If you are interested in the excursion to Segovia, you will also be interested in
Segovia is not the only city near Madrid that you can visit in one day. Another of the most outstanding, located at the opposite end of Segovia, is Toledo. In Toledo you will also find medieval buildings, a historic center that, although with significant slopes, is worth visiting and an impressive cathedral that is also among the most outstanding in Spain. If you want to know more about excursions to Toledo you can visit this article: Toledo Day Trips from Madrid.
If you prefer to make the most of Madrid, I recommend that you start your trip with an organized tour that will put you in context of the history, the neighborhoods and the most important anecdotes of the capital of Spain. You have in this article on Madrid Tours all the information to organize your guided tour.
Finally, museum lovers are in luck, as Madrid is home to some of the most important museums in Europe. My personal recommendation, El Prado (of course) and the Reina Sofia. You can organize your visit following my practical guides on both museums: Madrid Prado Tickets and Museum Madrid Reina Sofia Tickets.
Frequently asked questions
How far is Madrid from Segovia?

Located about 69 km northwest of Madrid, the trip by car or bus to Segovia usually takes between 1 - 2 hours, while by train it takes about 30 minutes.

What souvenirs can I take home from Segovia?

Most people take a miniature replica of the Aqueduct, however, for foodies, there is a typical cake known as "Ponche Segoviano" and if you've tried the city's signature dish, Cochinillo, you may even want to bring back a small decorative pig.