Madrid Airport Transfers
If you land in Madrid, here are the different ways to get to your hotel in the center of the city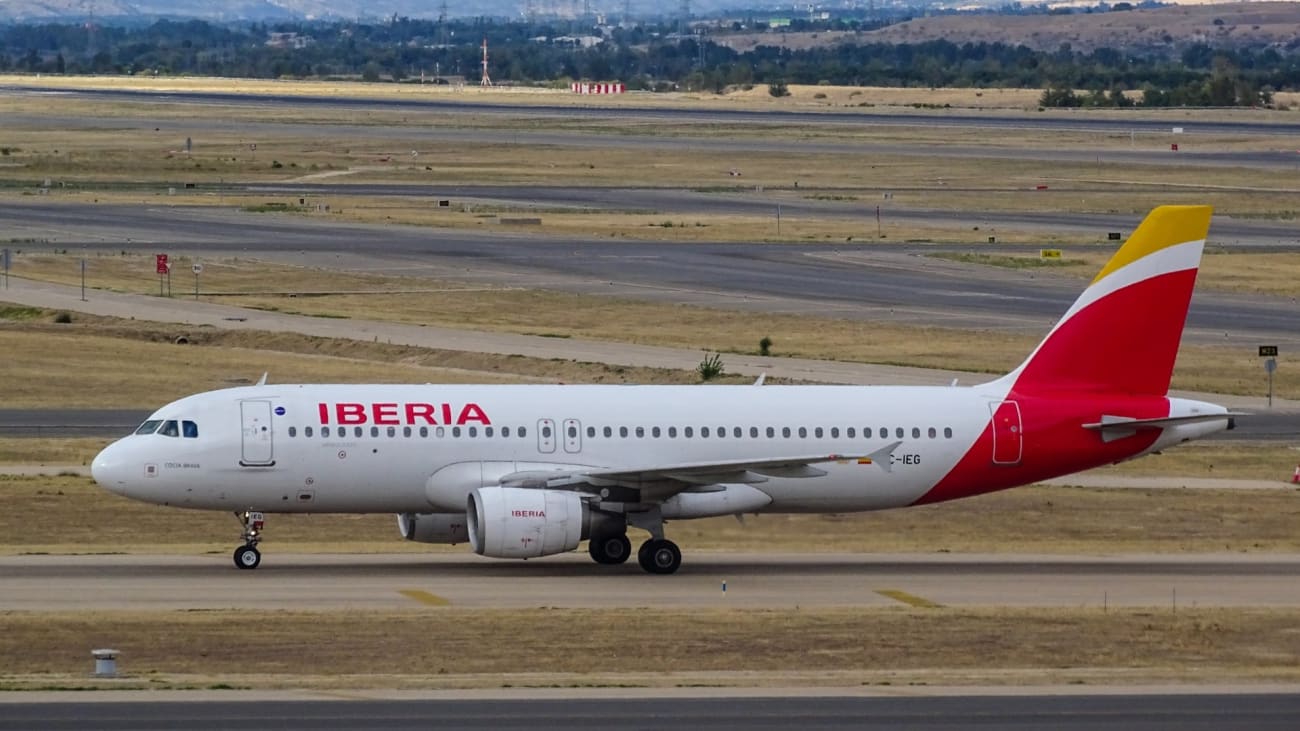 Getting to and from Barajas airport to any point in the city center (about 15km away) is easy, but you have several options to choose from and you should know them all.
1. The best transfers between Madrid Barajas airport and the city center
If you want to simplify your arrival, I recommend the private pick-up service at the airport, door to door.
2. Private transfer from Madrid airport to the city center - From 99€
The word "private" often brings with it the adjective "expensive" and that is why we often tend to overlook it when it comes to a trip in which we want to reserve the money to get to know the city we are arriving in. However, in the case of Madrid the price of hiring a private transfer from the airport to the center, to pick you up at the airport and take you to your hotel, is quite reasonable: from $ 22, booking in advance. Of course, the final price will depend on the number of people using the service: you can request a shared transfer or a vehicle for you and the people traveling with you.
The transfer works in a simple way: when you book online you provide your hotel or accommodation details in Madrid and your flight details (the driver will already know your arrival terminal). The driver will meet you and your group at the terminal, will know if your flight is delayed and will wait for you up to 45 minutes after the scheduled time.
Advantages of using the private transfer
You have enough space for your luggage (if you have special luggage, you must inform us).
It is accessible for baby strollers
Greater convenience, "door to door" service
Reliable drivers who speak English and Spanish
Communication with the company 24 hours a day, 7 days a week.
Free cancellation of the service with one day's notice
Air-conditioned vehicle (something you will appreciate if you travel in summer)
3. Private transfer from the center of Madrid to the airport
The transfer service is also available at the same price if you want to hire it on your return to get to the airport from your accommodation. The conditions are the same and what you have to take into account is that the pick-up time is always set three hours before the departure of your flight to take into account possible unforeseen events, check-in time, traffic, etc.
At the time of booking you will have to provide your hotel details so that the driver can pick you up and with this, you will be ready to finish your trip to Madrid in the most comfortable way possible.
ANA'S TRAVELLER TIP

Don't forget to check which terminal your flight arrives to: Madrid airport terminal 4 is separated from terminals 1, 2 and 3.
4. Other options: public transportation, cab or VTC
Madrid airport has four terminals: Terminals 1, 2 and 3 on one side and Terminal 4 on the other. The metro and bus services run to both terminals and the suburban train network has a stop at Terminal 4 (for other types of transport there are services in all terminals).
Metro
Metro line 4 has a stop at Terminal 4 and another stop at Terminal 1, 2 and 3. What you have to take into account is that in Madrid you need a card to ride the metro (it will also be useful for intercity buses). It costs 2.50 euros and then you will have to select the route in the vending machines (you can pay with card or cash). If you are going to use the metro in Madrid you can recharge this card with several trips.
If you are taking the metro to get to the city center, the last stop is Nuevos Ministerios, an area that is already in the center of the city and from where you can transfer to other lines depending on where your hotel is.
Cercanías
The suburban train network in Madrid is integrated with the metro. The line that leaves from terminal four of Barajas airport communicates with central stations such as Nuevos Ministerios, Atocha (train station) or Méndez Álvaro (Madrid bus station). If your hotel is near any of them you will not need to take the metro card, only the train ticket which costs two and a half euros and is taken at the ticket office of the station.
If you then take the metro to your accommodation, you can buy the card and recharge it at any station. The last suburban train leaves around 11:30 at night and the service is somewhat faster than the metro; with a frequency of about 15 minutes, in 40 minutes you can be in the center.
Bus
You have two options: the intercity buses that pass through the airport (lines 101 and 200) or the bus that takes you directly to the center stopping at the Cibeles fountain and Atocha station (both central points). I recommend that if you do not know the city choose the latter option: the ticket costs five euros and from the arrival points (Cibeles and Atocha) you will be easily located in the city.
Cab or VTC
Cabs in Madrid that go from the airport to the center or vice versa have a fixed cost of 30 euros each way (you may be asked for a little more if there is a night rate, but the official prices should be indicated inside the cab). You will recognize the cab rank by the long queue at the exit of the terminals; it will seem very long, but don't be overwhelmed because it goes quite fast.
Another widespread option in Madrid are the VTC. With the Uber or Cabify apps you can request one when you arrive at the airport and the price of the trip is usually a little cheaper than a cab (the app will show you when you enter your destination point and you can decide whether to accept it or cancel the trip).
ANA'S TRAVELLER TIP

If the cab driver asks you for a supplement for your luggage, be aware that it is not legal as the prices are regulated independently of the luggage.
5. Useful tips for your arrival at Madrid airport
Regardless of the option you choose, the most important thing is that you have it decided once you get off the plane to avoid wasting time on unnecessary trips. Madrid airport is quite large so it will take some time to leave the airport; if you have hired the pick-up service, do not worry because the driver will take it into account. Once you pick up your luggage from the belt you will arrive at the exit door from where you can access the street.
If you want to have something to eat or drink before your return trip, there are many restaurants available both before and after boarding. Please note that prices at the airport will be much more expensive. As for the immediate vicinity, there is nowhere worth going out to eat.
If you need to move between terminals, you don't need to use the subway: there is a free minibus that connects the terminals with each other. It runs every 40 minutes and you can ask for the exact location at any of the airport information points. It is also available during the night.
As for getting around Madrid during your trip, if you are staying in the center the best option is the metro: it is fast, cheap and works quite well. Do not rule out walking from one area to another: although the city is large many areas of the center are reachable on foot and it is always better to get to know a city on foot. You don't have to worry about safety either: Madrid is a very safe city.
6. Other details about Madrid airport
Now you have all your questions about how to get from Madrid airport to the city center answered, but perhaps there are a few more things you should know about the airport if you are going to spend some time there before your return flight.
WIFI connection is available. This can be useful both in the dead hours of waiting during your return or if you need to turn on your cell phone to call a VTC or to contact the owner of your accommodation to tell him that you are on your way.
There are no smoking areas. Once you pass through security there are no outside areas where you can smoke so keep this in mind. You cannot use electronic cigarettes either.
There are no public address announcements. If your flight is delayed or your gate is changed, you will have to look at the screens throughout the airport, because they are not necessarily going to notify you of the boarding or other change.
It is open 24 hours a day. This will be useful if your flight leaves early and you want to arrive in good time. Although the restaurants don't open until the morning, there are vending machines to get a coffee or snack.
You have to keep track of your time. I don't recommend arriving just in time for your flight; you may miss it. The Madrid airport is very large and, depending on which gate your flight departs from, it can take up to half an hour to get from the boarding gate to the airport.
7. You may also be interested in
Once in Madrid the amount of things you can do is innumerable, consulting these articles you can find out some of them:
Frequently asked questions
How long does it take to get from the airport to the center of Madrid?

Most transfers usually take 15 minutes to get to your hotel or other point in the center of Madrid from the airport.

How can I customize my transfer?

Some transfers will allow you to choose between a Mercedes-Benz (E-class), Minivan (V-class) and Sprinter (for 8 passengers) at a fixed price. In addition, most of them operate 24 hours a day, 365 days a year for your maximum comfort.

How far in advance should I arrive at the Madrid airport before my flight?

It is best to arrive at least 1 hour and 30 minutes before your flight if it is within Europe or 3 hours if you are flying to another continent. Be sure to tell your driver to take you to the exact terminal of your flight, as changing terminals will take about 15 to 20 minutes.