Flamenco Shows in Madrid
Looking to attend a flamenco show on your trip to Madrid? I tell you which are the best tablaos in the city and how to get your tickets at the best price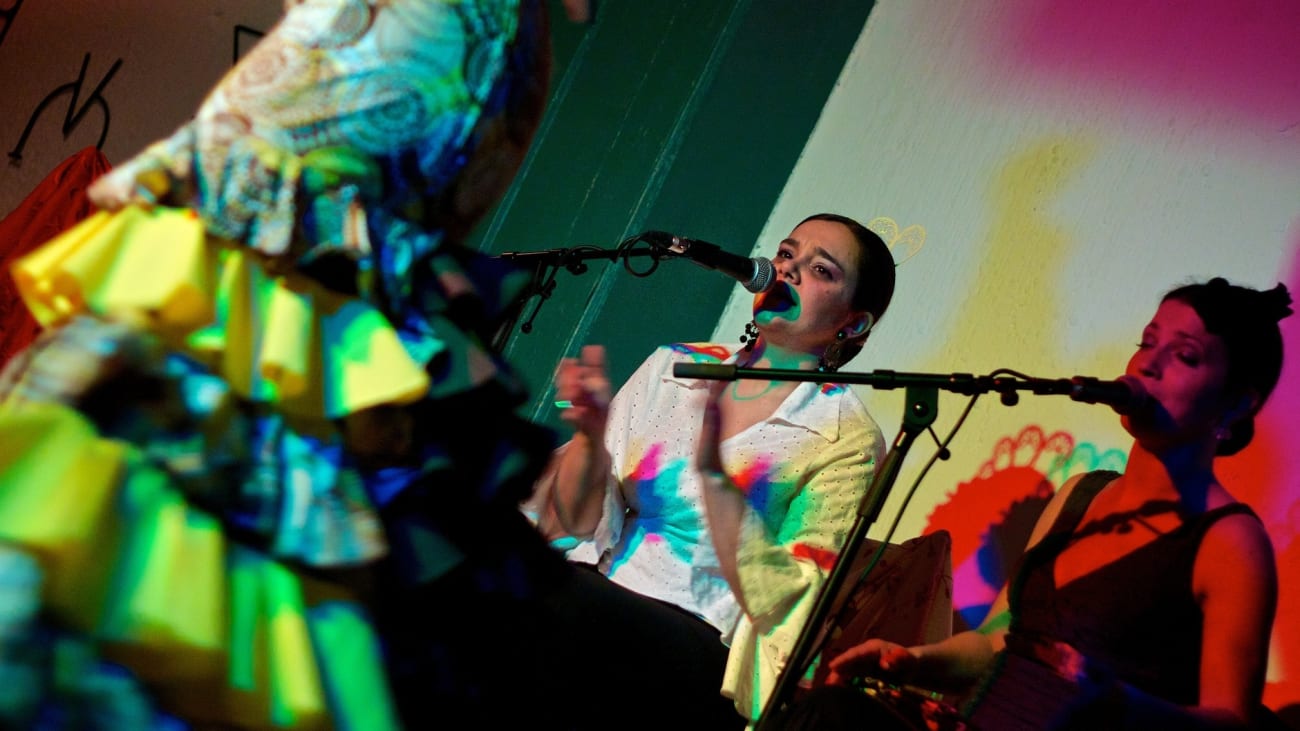 Flamenco is one of the most deeply rooted cultural traditions in Spain and Madrid you have the opportunity to see some of the most prestigious shows of the genre in several renowned tablaos.
1. The best Flamenco shows
The first thing you should know is that the tablaos have shows very frequently and throughout the year (so there are bound to be several options during the dates of your trip). Reservations are always made in advance as some venues are small and fill up quickly. I tell you all about the most popular shows in Madrid:
2. Flamenco show at Cardamomo with night tour in Madrid
It is the most economical option and also includes a walk through the tourist corners of Madrid before the show. This tour of Madrid with flamenco show is adapted to small groups of 15 people maximum. You will walk the tour with the help of an expert guide who will tell you interesting stories about the city of Madrid. At the end of the tour, it will be time to relax with a flamenco show at Cardamomo, one of the most famous venues in the capital.
Tip: wear comfortable shoes for the tour (you can dress as you like during the show as there is no etiquette).
Itinerary
Royal Palace
Puerta del Sol
Plaza Mayor
Gran Vía
3. Flamenco show at Centro Cultural Flamenco de Madrid
Flamenco is a dance that has many styles and some of the shows you see in Madrid or cities like Cordoba, Seville, or Granada may be far from the preconceived idea that you may have of flamenco. If you get tickets for the show at the Flamenco Cultural Center of Madrid this will not happen to you because here you will have a sample of the most traditional flamenco.
The technical perfection is the strong point of this quartet formed by two dancers, a singer and a guitarist. The show lasts approximately one hour. After booking online you will receive a voucher that you can exchange at the venue (located in the central Chueca district, near Gran Vía) for your tickets without waiting in line.
If this is your first time witnessing a flamenco dance, this show is one of the best options to start with.
4. Flamenco show at La Cueva de Lola
This flamenco show by La Cueva de Lola takes place in a restaurant in the popular neighborhood of La Latina so you can book just the ticket for the show or also dinner or drinks. The flamenco troupe is made up of a group of four to six artists with an international background and improvisation is very present in the show.
Once you book online for the day and time of your choice, you will be sent a voucher that you can present at the entrance to the venue to access the show.
Tip! The duration of the show is one hour. Before or after the show I recommend that you go to the neighborhood of La Latina in search of a good wine accompanied by some tapas; everything's delicious in this area.
5. Flamenco show at Teatro Flamenco de Madrid
The Teatro Flamenco de Madrid has flamenco shows practically all year round. Depending on the date of your trip to Madrid you will come across one or another, but they all have in common the traditional dresses of bata de cola and singing, guitar, and dance as main elements. The space has the right dimensions to be able to observe all the details of this show up close.
The performance lasts one hour and the venue is located on Calle del Pez, which you can easily reach from the Noviciado metro stop on line two.
There is bar service, but it is only available until five minutes before the show starts, so if you want to order something make sure you do it before or after.
6. Flamenco show in Las Tablas
This is one of the most famous tablaos in Madrid and one of the places that welcomes a greater number of foreign tourists, but not for that reason their flamenco shows are of lesser quality. There are several shows a day and the duration is one hour. The highlight of this tablao is the prestige of the artists that make up its line-up and its collaboration with the Círculo Flamenco de Madrid, an organization that watches over the transmission of flamenco culture at an international level.
Las Tablas is a restaurant located in the center of Madrid (you will receive instructions on how to get there when you make your reservation) with vegetarian food and tapas options; if you want to make use of the show and drink or dinner option you have different options to choose from depending on your budget.
Tip: shows, with some exceptions, are on weekends so I recommend you book in advance as it is common that in high season tickets are sold out.
Ana's Traveller Tip

If you find it hard to decide between so many options, you can check Youtube videos of the most famous tablaos in Madrid to compare styles.
7. Flamenco show at Taberna Mister Pinkleton
This flamenco tablao is an institution in Madrid and also has one of the longest shows. Guitarists, singers, and dancers come together in this place, which is also a restaurant, located in the vicinity of the Plaza Mayor.
The meal will consist of a menu of traditional dishes and dessert and drinks can be one or several. Once you book online, it will be enough to present the receipt at the entrance.
The repertoire of this show is very varied, as it touches the different flamenco styles. If you are interested in the subject you can get information before attending and try to locate each of the dances of the show.
8. Flamenco show in Corral de la Morería
Another of the most emblematic and traditional tablaos of the capital and therefore also one of the most popular and demanded. The Corral de la Morería is also a restaurant of Spanish specialties and is located in the historic center of Madrid. Some of the most important flamenco dancers in the country have passed through its tablao and continue to do so.
The flamenco shows at Corral de la Morería can last up to three hours. I recommend adding dinner both for the duration of the show and because you will have the possibility of a tasting menu so you can try several typical Spanish foods.
Tip: book well in advance if you have limited time availability and want to attend the show on a certain day. Don't forget to tour the area before or after the show.
9. Flamenco show with workshop and dinner at Taberna El Cortijo
This option is one of the most complete for flamenco lovers. Before the show at Taberna El Cortijo you will also have a workshop in which professionals of the genre will show you which are some of the steps of this discipline and you will have the opportunity to play the castanets. This pack also includes a menu with several options to choose from.
The whole experience lasts three hours and the flamenco show is divided into two sections of forty minutes each. Taberna El Cortijo is located in a secluded area in the center of Madrid, but you can get there by taking metro line 1 from Atocha or Sol and getting off at Portazgo. To access the workshop, it will be enough to present at the entrance the receipt that will be sent to you by mail when you complete the reservation.
If you are interested in learning more about the discipline and not just watching the show, I recommend this option and I encourage you to ask the hostess any questions you may have. Flamenco is a fascinating world that deserves to be explored.
10. Other flamenco tablaos in Madrid that you should visit
As you can see, the options available when it comes to enjoying a flamenco show are many and there are even more. Flamenco shows are very widespread in Madrid due to the large number of visitors who demand this experience. If you are interested in knowing more about it or just want to know more, you should know that other flamenco shows, all of them with restaurant, are mythical in Madrid:
Café de Chinitas
Casa Patas
Carboneras
Villa Rosa
Bermejas Towers
Halls such as Galileo Galilei or Clamores also frequently host flamenco concerts.
Ana's Traveller Tip

If they try to sell you tickets for a flamenco show in the street, always check the venue's track record and the veracity of such tickets.
11. Some interesting facts about the tradition of Flamenco
Flamenco in Spain and especially in certain places like Andalusia, is much more than a musical genre. It is a culture in itself that is based on expressing oneself through movement, looks, and the strings of a guitar. For many people, flamenco is a way of life and that's why I encourage you to learn a little more about this discipline before going to any show; so you can enjoy it more.
Flamenco crosses borders because it was born in Andalusia (18th century) amid a crossing of cultures: Gypsies, Jews, Arabs, and Christians. Therefore, it cannot be said that flamenco "belongs" only to one people or to one origin.
Flamenco has its own elements such as the cajón, the castanets, the fans or the famous bata de cola.
Flamenco has many "palos" or styles, so that two shows classified as flamenco shows can be completely different.
Flamenco "duende" is the emotional expression that the artists carry out during their performance and their talent in transmitting these emotions to their audience.
Flamenco is based not only on music but also on emotion and feelings; that is why some artists may seem "exaggerated" during their performance.
The word flamenco has behind it several theories about its origin, but the most widespread is the one that says it is based on an Andalusian expression meaning "landless peasant".
12. If you are interested in attending a flamenco show, you will also be interested in...
The curiosity to approach the world of flamenco by watching a show implies that you like tradition and the traditional. It is difficult to find an experience similar to that of seeing a flamenco show either in Madrid or any other city, but this curiosity and respect for tradition may make you enjoy an experience that, for me, although in a different line, is one of the most authentic that you can live in Madrid: a guided tour.
In a walking tour of the city, a specialized guide will tell you about many more traditions and anecdotes that will allow you to remember your trip to Madrid not only for the Puerta del Sol or the Prado Museum, but for the essence of its people and their customs. You have information about this kind of tours in this article: Madrid Tours.
If you want to complete your trip with a dose of culture, I recommend you to visit the Royal Palace of Madrid. Located in the historic center, the building will charm you from the outside, but inside it is a real gem. In this article you can check opening hours, prices, types of tickets... Royal Palace Tours.
Frequently asked questions
What is the best Flamenco show in Madrid?

The best reviewed flamenco experience on our site is the one at Corral de la Moreria, a classic "tablao" (flamenco venue) where you will enjoy a 3-hour show with an optional hearty dinner.

What will I see at a Flamenco show?

A flamenco show is composed of a performance of flamenco guitarists and percussionists among some other occasional interpreters, and either a male or female dancer performing a traditional "taconeo" and a dance.

Are tapas served at a Flamenco show?

Some Flamenco experiences include a dinner option where you will find tapas among many other traditional Spanish specialities such as paella, sangría, jamón, pinchos, meat and seafood.