10 Best Travelling Tips to Amsterdam
These specific tips about Amsterdam will be very useful to make the most of your visit and avoid mishaps that can ruin your stay.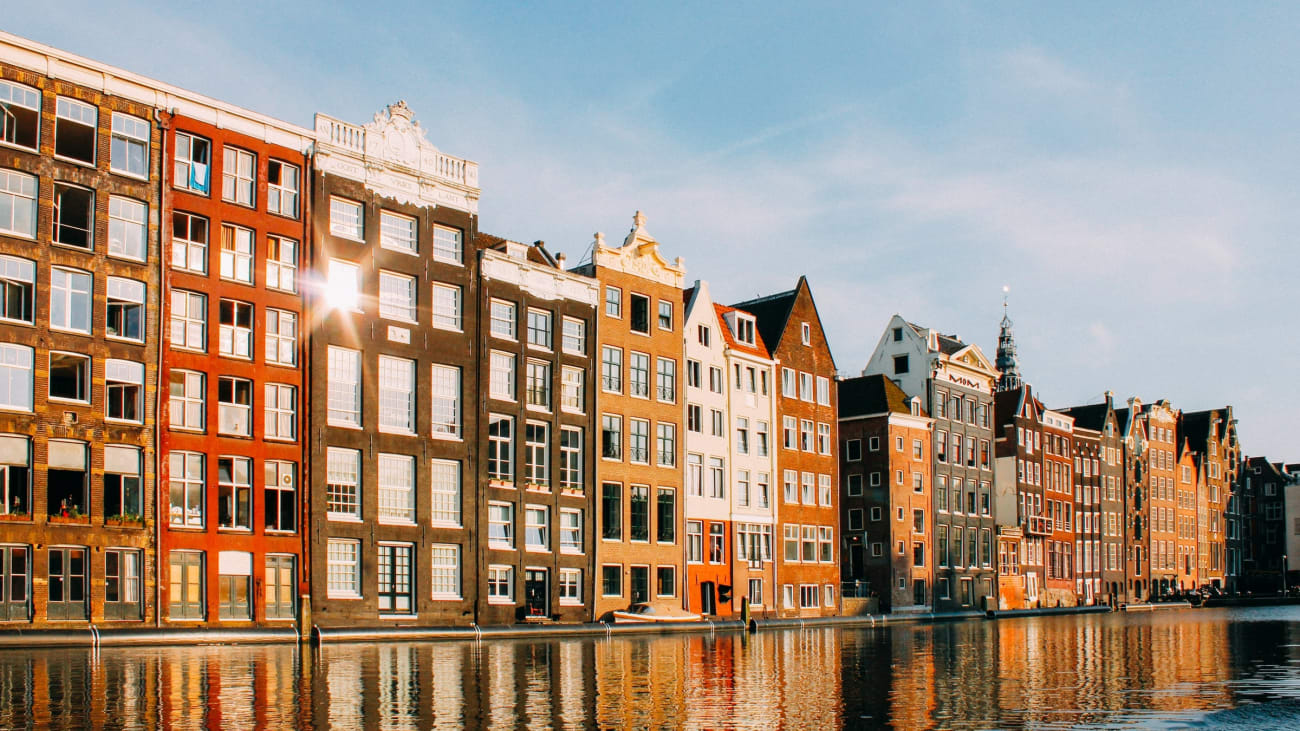 Amsterdam is a charming city, sometimes it seems to be taken out of a fairy tale; however, knowing how to enjoy it is what will complete your trip.
The main idea of these tips is that you can save money, avoid making mistakes, eat well and increase the chances that everything goes as expected, or even better.
1. Get a tourist pass
Aside from accommodation costs, where do you think you will spend most of your money during your stay in Amsterdam? I'm sure you're thinking about local transportation, canal cruises, museum tickets, food, and so on. This is exactly why if you have an Amsterdam sightseeing pass, such as the Amsterdam All Inclusive Pass, you can save money on all those activities. With this pass you will be able to get around the city of Amsterdam quickly and free of charge, plus you will have free access to most of Amsterdam's museums.
Depending on the length of your stay, you can get a card valid from 1 to 4 days. A 24-hour card costs 65 € and a 4-day card costs 120 €. This card includes free admission to most of Amsterdam's best museums, unlimited use of public transportation (streetcars, buses and subways), free or discounted canal cruises, free bike rentals and tours, and discounts at many restaurants.
2. Amsterdam coffeeshops are not coffee shops
A coffeeshop in Amsterdam is not the equivalent of a coffee shop, it means something completely different. I feel it is my duty to inform you so you won't be surprised.
I'm sure you already know that Amsterdam is one of those few places on earth where you can legally buy and consume marijuana for personal use. This doesn't happen on the streets, but in the coffeeshops where you can see various types of weed, hash and edibles sold by the gram or in rolls.
In case you want to experience this part of Amsterdam, and are a bit hesitant or unsure, perhaps a tour of the city can clear up several doubts for you.
3. Don't take pictures in the Red Light District
Prostitution is legal in Amsterdam and the Red Light District comes alive as soon as night falls. If you walk through the Red Light District at night, you will see prostitutes poking their heads out of almost every glass window in that area.
If you are visiting Amsterdam's Red Light District, do not photograph sex workers, as it is disrespectful to them.
Not only is it frowned upon, but you can also get in serious trouble with the authorities, and even pay a hefty fine. Many tourists have been caught by the police taking pictures of sex workers. You can also buy your tickets to the Red Light Secrets museum in Amsterdam to learn more about this area.
4. Always carry an umbrella with you
Amsterdam's weather is quite unpredictable and the city averages 200 rainy days a year, which means the chances of you getting caught in the rain are quite high. Regardless of what the weather app says, keep a raincoat or umbrella handy!
The oceanic climate, influenced by the North Sea, is the main reason for the heavy rainfall. However, thanks to the multitude of museums, galleries, stores and an efficient public transportation system, there will always be something to do regardless of the weather.
5. Save money when eating out in Amsterdam
Street food is a lifesaver for those looking to save money on their trip. You'll find street vendors and food trucks with some Dutch favorites like stroop waffles, kippers, frites, bitterballen, leidse kaas and poffertjes.
'Dagschotel' is like Amsterdam' s dish of the day and appears on most restaurant menus. It is the cheapest dish on the menu and will help you save a few euros.
Eat where the locals do is one of the most useful travel tips when looking for where to eat. The Dutch in Amsterdam spend their time in what they call 'bruin café' or brown cafés. These resemble pubs and serve authentic food at an affordable price. De Wetering, In 't Aepjen, Papeneiland and Het Molenpad are some of the best brown cafés in Amsterdam.
Amsterdam buffets are also an option to save money, serving food for less than 20€. Of course, these restaurants do not offer Dutch cuisine and mostly offer Chinese or Asian specialties. Some of the good restaurants of this type are Restaurant Vandaag, Shabu Shabu, Genki Garden and La Cubanita.
If you are a rock fan and want to treat yourself in Amsterdam by tasting one of the menus offered by the Hard Rock Café in the Dutch city, I recommend you to book a table in advance. For 25 euros you can ensure several courses of American food with live music.
6. Don't get in the way of the cyclists, they rule the city
One of the first things you'll notice in Amsterdam are the roads dominated by bicycles. The city is full of them and the locals love to travel by bike.In case you didn't know, Amsterdam has been declared the most bike-friendly city in the entire world. According to the Amsterdam tourist board website, there are more bicycles in Amsterdam than permanent residents.
Note that bike lanes in Amsterdam are usually red. They are all marked with a bicycle icon at each entry point so that the bike lane cannot be mistaken for a walking lane.
However, many tourists do not notice the bike lanes and walk on them, many even stop in the middle of the bike lanes to check their cell phone or send a message.
If you do not want the cyclist to brake suddenly and endanger everyone behind, keep an eye out for these lanes. In some areas they are almost more dangerous than the roads.
7. Bring a bottle and drink tap water
The Netherlands is one of those countries where the quality of tap water is regulated and it is totally safe to drink; plus, it tastes great.
Buying bottled water all the time is not environmentally friendly. If you think bottled water is cleaner, let me tell you that it depends on how it is stored and transported. These bottles are made with plastic and if they are kept in the sun by mistake for too long, they will no longer be as safe.
Also, bottled water is not cheap in Amsterdam and can cost you up to €2.50 in some tourist areas. You will rarely get free water in restaurants, so it is a good idea to bring a bottle from home and fill it up at some of the city's public drinking water points.
8. Park far from the center
Parking in Amsterdam is expensive, up to 10 euros per hour. So if you are driving to Amsterdam, I recommend parking your car away from the city center to save money.
On the highway leading to Amsterdam, pay attention to the "P+ R" signs because that is where you should park your vehicle. Look for P+ R Zeeburg, P + R Sloterdijk, P + R ArenA or P + R Olympish Stadion. Parking at the P+ R spots usually costs around 1 euro per day and from those spots you can easily take Amsterdam's public transport to wherever you want to go.
If you arrive in Amsterdam by motorhome, you'll be happy to know that there are plenty of places to park, albeit a bit far from the city center.
Gasper Camping is a huge camping and parking area, as well as being very quiet at night. Gasper Camping also has a restaurant, bar, supermarket, snack vending machine, toilets and hot showers. The Gaasperplas metro station is just outside that campsite, from there you can take the metro line 53 to Amsterdam city center.
Besides Gasper, there is also Zeeburg Camping, one of the best rated campsites in Amsterdam.
9. Avoid Amsterdam's tourist traps
All famous cities usually have areas and spaces that work with tourists who are passing through the city, as their goal is not to get customers, but to capture the maximum number of visitors. By that I mean places to eat expensive and of regular quality, spaces that do not fulfill the expectations they promise and places that take advantage of the tourists' illusion.
For example Amsterdam has many fake museums. Some of them are just stores claiming to be museums. To name a few, there is the vodka museum, the cheese museum, the tulip museum, and so on. Instead of heading to these places, I recommend visiting a real museum like the Rijksmuseum or the Van Gogh Museum.
Amsterdam also has many expensive and average quality restaurants, the worst thing is that many are in Leidseplein and Damrak. For a good value for money meal, go to De Pijp, FoodHallen or Noord.
I also recommend avoiding the "Tours and ticket" stores, they are in all the tourist areas and are very expensive, instead I recommend buying tourist passes if you are looking for savings and comfort.
10. Bring your photo ID
Not only do you need a photo ID if you are visiting a museum or an important site, but the police may stop you on the street and ask you for an ID. This usually happens mostly when people seem intoxicated from drug use.
Sometimes it may just be because you are tired, your gait or not sleeping at night; however, if you want to avoid mishaps keep your ID with you at all times. If you are worried about losing your passport, it wouldn't be a bad idea to carry your driver's license with you.