Duration of Bruges Day Trips from Brussels
If you are short on time and decide to visit Bruges on a day trip from Brussels, don't worry: you will have plenty of time to discover it... and fall in love with it! and fall in love!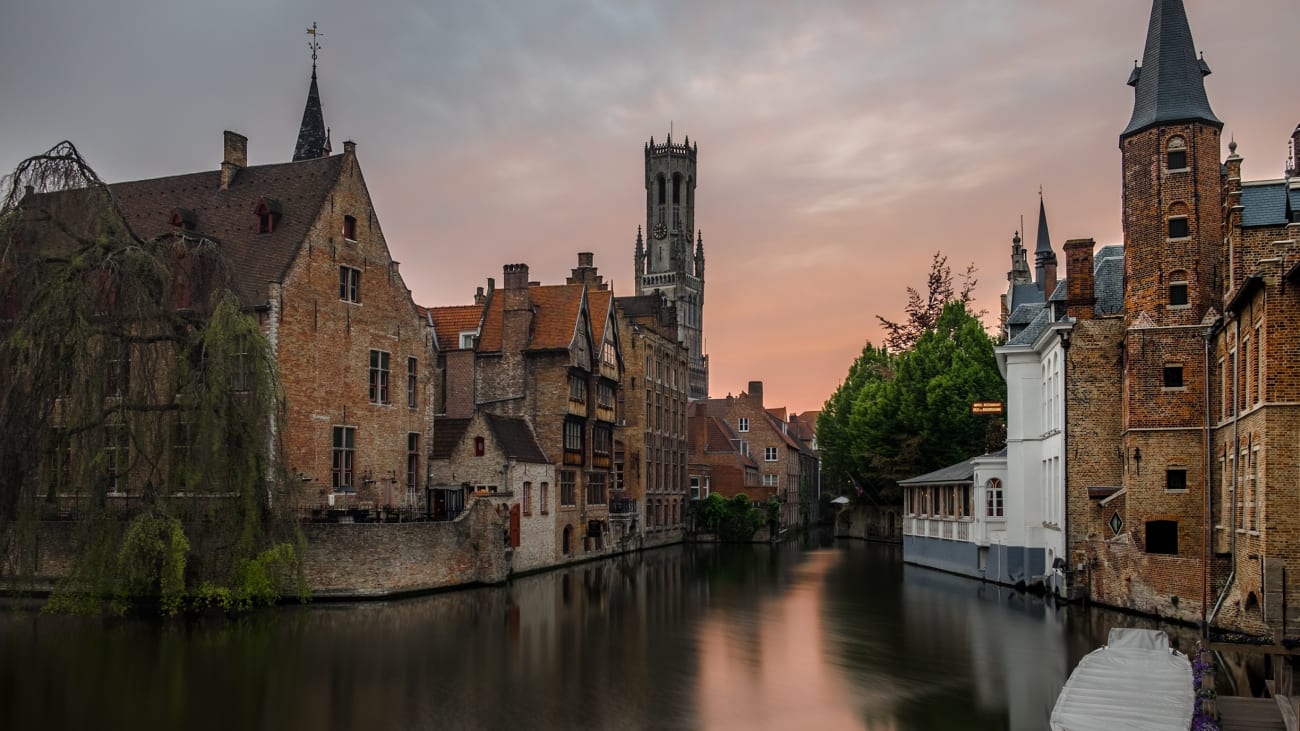 Organizing a trip to Belgium, a very common question is how long are the excursions to Bruges or how much time should we spend in the city to get to know it well.
Like everything else, the longer the better: it's hard to get tired of those sights and that special atmosphere. But as our travel time unfortunately is not eternal, I'll tell you how long the tours to Bruges last and what you will be able to see in the city if you visit it in one day.
How long is an organized tour to Bruges?
Normally, if you are in Brussels and you want to discover Bruges with an excursion, you should do it in a day trip. The 100 km distance between the two cities means that it takes little longer to get from one place to the other, making Bruges the perfect place to escape to for a full day, which will last between 9 and 10 hours.
If you only plan to visit Bruges, the early start won't be too bad: at 10 a.m. you will have to be at the meeting point and an hour later you will have arrived at your destination. You will have approximately 9 hours to explore the streets, squares and bridges of the city, which will be enough to get to know the essentials of Bruges.
Please note that as this is an organized tour, you will be accompanied by a guide who will define the best possible itinerary so that you do not miss anything essential in Bruges.
Throughout the day, you will also have free time to enjoy the essence of the city at your leisure, sit down to a good waffle or try one of its typical dishes in its cozy restaurants and terraces.
The meeting point for your return to Brussels will be confirmed by your guide during the day, but normally you will be back in the capital around 8 pm after having spent an unforgettable day in Bruges.
How long are the tours to Bruges and Ghent from Brussels?
If you want to make the most of your time and also visit the neighboring city of Ghent, the travel time will be a bit longer: instead of the 9 hours that a trip to Bruges usually takes, you will need about 10 hours and a half.
But what does this mean? Well, you will have to get up a little early, because you will have to be at the meeting point around 8:30 in the morning to make the most of the day. You can take a nap on the bus or you can enjoy the Belgian landscape that awaits you behind the window.
The trips are not excessively long (between Bruges and Ghent is less than an hour) so the bus ride will not be at all heavy: moreover, if you decide to visit both cities in one day this is the best option to save time.
How long is a trip to Bruges if I travel on my own?
If you decide to skip the guided tours and visit Bruges on your own, you will have a little more flexibility to visit Bruges, depending on how much time you want to spend there.
Traveling by train, for example, it will take you just over an hour to get to Bruges from the capital. Keep in mind that the last train leaves around 12:00 pm and the next one doesn't leave until almost 6 am (if you don't want to have to "sleep" at the station door, I recommend that you don't get lost and don't miss the last train).
With the schedules in hand, you could practically extend the day for almost 18 hours (the rest depends on your energy and the desire you have to walk!). If you prefer, you can also spend a night in Bruges, which will allow you to visit it illuminated and also be enchanted by the peace of its streets at night.
This way you could extend your trip to Bruges up to two days to get more out of its culture, its charm and its exquisite gastronomy. I have created a small guide analyzing the price of excursions to Bruges that may help you to better organize your getaway.
How much time do I need to visit Bruges and Ghent on my own?
Visiting Bruges and Ghent in one day from Brussels is possible, but if you prefer to do it on your own and do not have an organized tour, I do not recommend it. The train journeys are not longer than the private tour bus, but require more preparation, waiting times at the station, etc.
If you plan to visit Bruges and Ghent during your trip to Brussels, my recommendation is that you dedicate two days and take the opportunity to spend a night in Bruges and have the opportunity to enjoy it also under the stars.