Visiting Bruges With Kids in a Day Trip From Brussels
Visiting Bruges with the whole family is a good idea: the little ones will feel like the protagonists of a fairy tale strolling among its canals, bridges and colorful houses.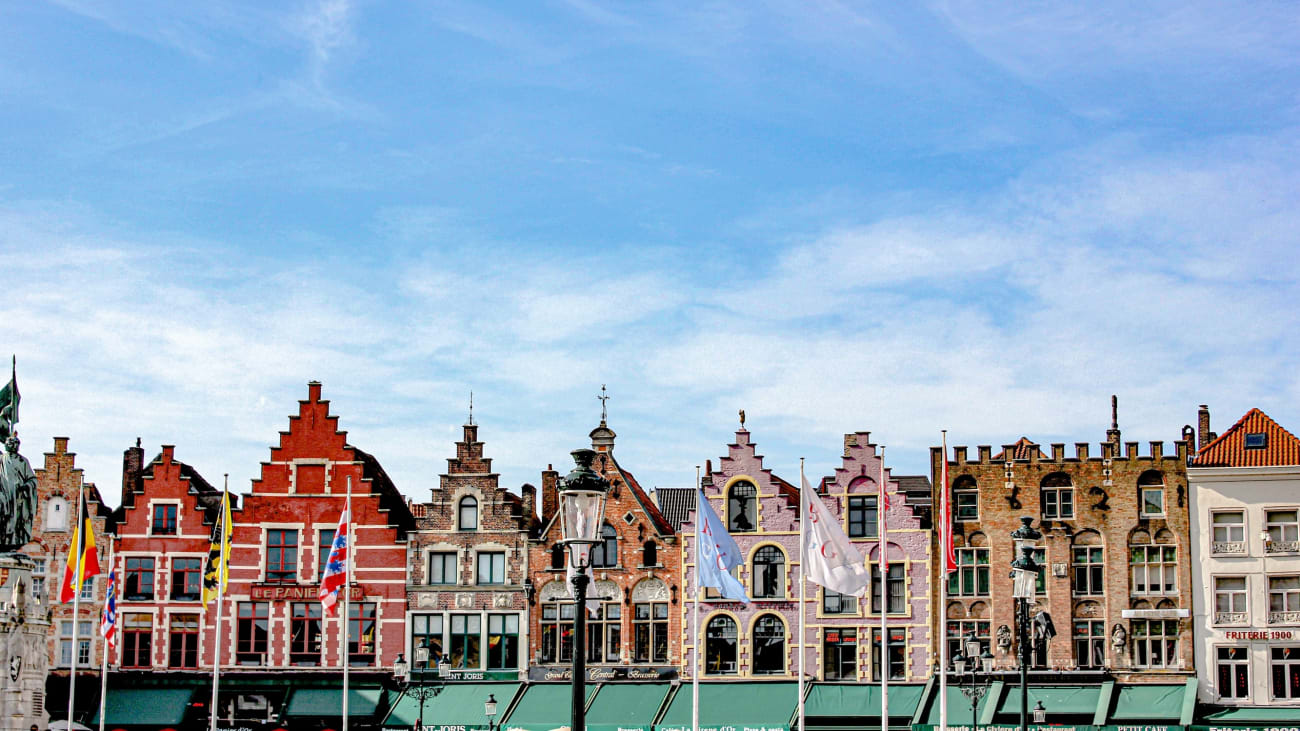 Bruges enchants young and old from the first moment you visit it. The proximity to Brussels makes it the perfect place for a family getaway where you can enjoy its charming streets, canals and of course, its gastronomy.
If you are traveling with children, there are some things to keep in mind, which I will summarize below:
1. An organized tour better than a trip on your own
If you are thinking of making a trip to Bruges from Brussels, it is best to opt for an organized tour where you will not have to worry about schedules and travel.
You will travel by private bus, which makes the trip very comfortable (the little ones can take the opportunity to take a nap) and the schedules are very good: you will not have to get up very early, since you have to be at the meeting point around 10 am. You will be back in Brussels by 8:00 pm after a fantastic day in Bruges.
The guide who will accompany you will give you a tour of the city, but you will also have free time to enjoy its gastronomy, canals or even its parks!
These organized excursions will allow you to adapt to the pace of the little ones without having to worry about anything but making the most of the day with your family.
2. Take into account the opening hours of the restaurants
As a good northern European city, keep in mind that some bars and restaurants offer meal services from 12:00 noon and do not always extend it beyond 13:30. The younger ones usually eat early, but keep in mind these schedules if you do not want to be unhappy and find a kitchen closed.
Among the typical menus that you will find in Bruges to eat, there will be everything: fish, soups, meat, mixed dishes.... You are sure to find an option that perfectly suits the tastes of the whole family.
I have prepared this small gastronomic guide with the best places to eat in Bruges. I'm sure it will help you plan your menus (it also includes the best place in Bruges to eat and to buy chocolate!)
Otherwise, don't worry because street food stalls and some bars and restaurants with non-stop food service are guaranteed. The same if you need to buy drinks or refreshments from them during your stroll through the city.
3. Take a boat trip with its canals to the delight of the whole family
The canals and bridges of the city will leave you spellbound from the first moment. Strolling through Bruges is a marvel, but even more is to know the city aboard a small boat that allows you to know its streets from the water.
The little ones (but certainly also the older ones) will love to sail the waters of the city, discover its colorful houses and pass under some of its beautiful bridges.
Plus, it's a great way to rest your legs while you relax and still enjoy the views. Sounds good, doesn't it? Well, this service is also available in winter, so even if it's cold, put on your coats and let's go sailing!
4. Don't forget to give them a taste of the best chocolate in the world
We all know that Belgium is the capital of chocolate, but until you get there and corroborate it by tasting one of its delicacies, you will not be able to say that you are in Belgian lands.
Throughout your tour of Bruges you will find many chocolate shops, all of them have an unmistakable aroma and it will be impossible to resist. You should know that in Bruges there is a Chocolate Museum that can be fun.
If you choose to go directly to taste the best, I recommend you visit The Old Chocolate House, a delight for the whole family.
5. Check the weather forecast and be prepared for the cold weather
It gets cold in Belgium in winter, that's obvious, but it can also get cold if you visit Brussels in early spring or autumn. That's why it's best to check the weather forecast a few days before you pack your bags, as it will help you to really know what kind of weather you're in for.
It is quite often rainy or windy, but Belgians are more than used to it and you will see that for them life never stops. Pack comfortable shoes, a raincoat and an umbrella and let's go!
If you travel in summer, you may coincide with a heat wave, so check the forecast to be as well prepared as possible.
6. Enjoy the parks and the swans that inhabit them
Bruges stands out for its canals and cobbled streets, but it also has green areas to enjoy with the little ones if they feel like spending some time relaxing.
Near the center you will find the Koningin Astridpark, a very quiet green area, with a large grassy area ideal for a picnic and beautiful flower gardens that are at their best in spring.
Another park I recommend is Minnewaterpark, closer to the water of the canals and with a lake around it where it is easy to see white swans bathing in its waters. Fairytale!
7. If you have time, visit Gavensteen Castle (in Ghent)
If in addition to visiting Bruges you have also planned to visit Ghent (there are also guided tours that make a visit to this city after the tour to Bruges), the Gavensteen Castle is something that will not leave your children indifferent.
In the heart of the city, this imposing castle was the home of the Counts of Fiandra. If it is imposing on the outside, its interior is breathtaking. You can read more about it here: Castle of Gavensteen.
8. Waffles for a snack are always a good idea
If chocolate bars aren't the kids' forte, they're sure to enjoy a good Belgian waffle (and you will too!).
Any street stall will prepare the best you can imagine, but if you are looking for something exceptional, come to Chez Albert and choose the piece of paradise you are going to taste for your afternoon snack. You won't regret it!