Day Trips to Bruges Prices
Are you planning your trip to Bruges and don't know how big your budget should be? I'll tell you all about it below - take note!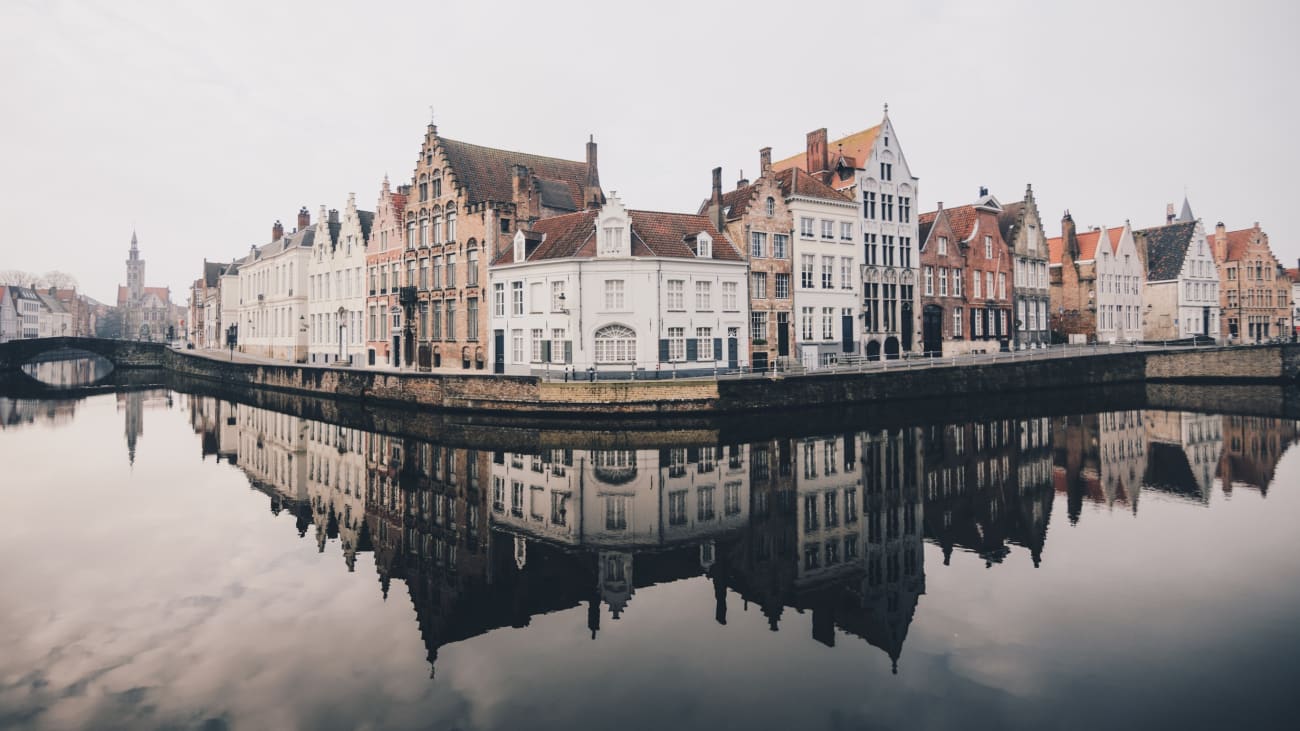 If you are organizing a trip to Brussels, a stop in Bruges is a must. Just over an hour's drive away, Bruges is the perfect place to escape for a day and lose yourself in its narrow streets, canals, and charming bridges.
But how big should your budget be for this getaway? How much does it cost to join an organized tour? And what would be the price if you decide to visit it on your own? I answer these and a few more questions below to help you plan your trip according to your budget.
How much does a trip to Bruges from Brussels cost?
For those who opt for the more comfortable and economical option, the excursions to Bruges from Brussels cost about $ 52 at Hellotickets. The journey between cities is done by private bus, you will be accompanied by an expert guide and a stop is made in the neighboring city of Ghent to complete the tour with a glimpse of the best of Belgium.
If you are not a fan of organized groups and prefer to travel more intimately, there are similar tours that offer a more exclusive experience traveling in small groups: the price rises up to $ 100, but this type of tour will allow you to better connect with the guide and the city, better expose your doubts, ask for recommendations...
Whichever option you choose, during the day you will have free time to explore the city at your leisure, which makes it a very authentic experience.
Keep in mind that you'll have to add about $ 25 or $ 30 per person for lunch, which is the average price of what it will cost you to eat in Bruges. Of course, you can bring food in your backpack and have a picnic if you're up for a lower-cost option.
How much does an excursion to Bruges and Ghent from Brussels cost?
You are in luck, because most of the organized tours that go to Bruges, also stop in Ghent for the same price, about $ 50.
This will allow you to visit both cities in one day (ideal if you do not have much time) and save on travel: you will not have to be aware of the schedules of public buses or trains, but you will have at your disposal the private bus of the tour with which you will move from one city to another.
How much it costs to go to Bruges from Brussels by train
If you prefer to visit Bruges on your own, you can take the train for about $ 18 each way and about $ 35 approximately round trip.
There are three trains per hour, so the frequency will not be a problem. The train station is in the city center and the journey time is just over an hour, so it is a very comfortable trip.
Speaking of budget, just to get there and back you will have already spent almost $ 35, and this does not include the stop in Ghent, which would require buying a separate ticket. If you also want to get a guide for your trip to Bruges, add about $ 12 extra per person.
You can check train schedules, fares, and availability on the website Trainline.
How much it costs to go from Brussels to Bruges and Ghent by train
If in addition to visiting Bruges you want to pass through Ghent during the day, you will have to make three train journeys and therefore buy three tickets: Brussels-Bruges-Ghent-Brussels, in total, calculate between $ 40 and $ 45. Here is the price breakdown:
Brussels - Bruges: $ 18,50
Bruges - Ghent: $ 10
Ghent-Brussels: $ 14
The distance between Bruges and Ghent is less than an hour, so you won't add many kilometers to your journey, but without a doubt, the logistics start to get complicated if you want to visit both cities in one day on your own. You will have to keep an eye on the timetables and be aware of the waiting times at each station.
Again, I recommend using Trainline to buy your tickets online and not have to fight or queue at the train station machines.
How much does it cost to go from Brussels to Bruges by rental car
Renting a car can be a good idea if you have in mind to move around the country a lot, so you can move around on your own without depending on public transport schedules.
However, it is not a cheap option and keep in mind that you will not be able to access by car to the center of the main cities, so you will have to pay a parking during your visit to Bruges.
Quick numbers: a rental car costs about $ 60 per day plus insurance. Add $ 20 for gasoline and about $ 15 for parking. You would be spending $ 85 only on transportation.
If you do not plan to visit more cities, I do not recommend this option.
How much it costs to get from Brussels to Bruges by bus
Going by public bus from Brussels to Bruges is the cheapest option of all, costing between $ 18 and $ 25 for a round-trip ticket. Buses usually depart from Brussels Central Station and take about an hour and a half to reach Bruges.
Buses run quite frequently during the day. Check timetables, prices and buy tickets at BusBud.