10 Things to Do in Brussels in the winter
Winter colors all European capitals with a special atmosphere, and Brussels is no exception. We will discover it together in this guide.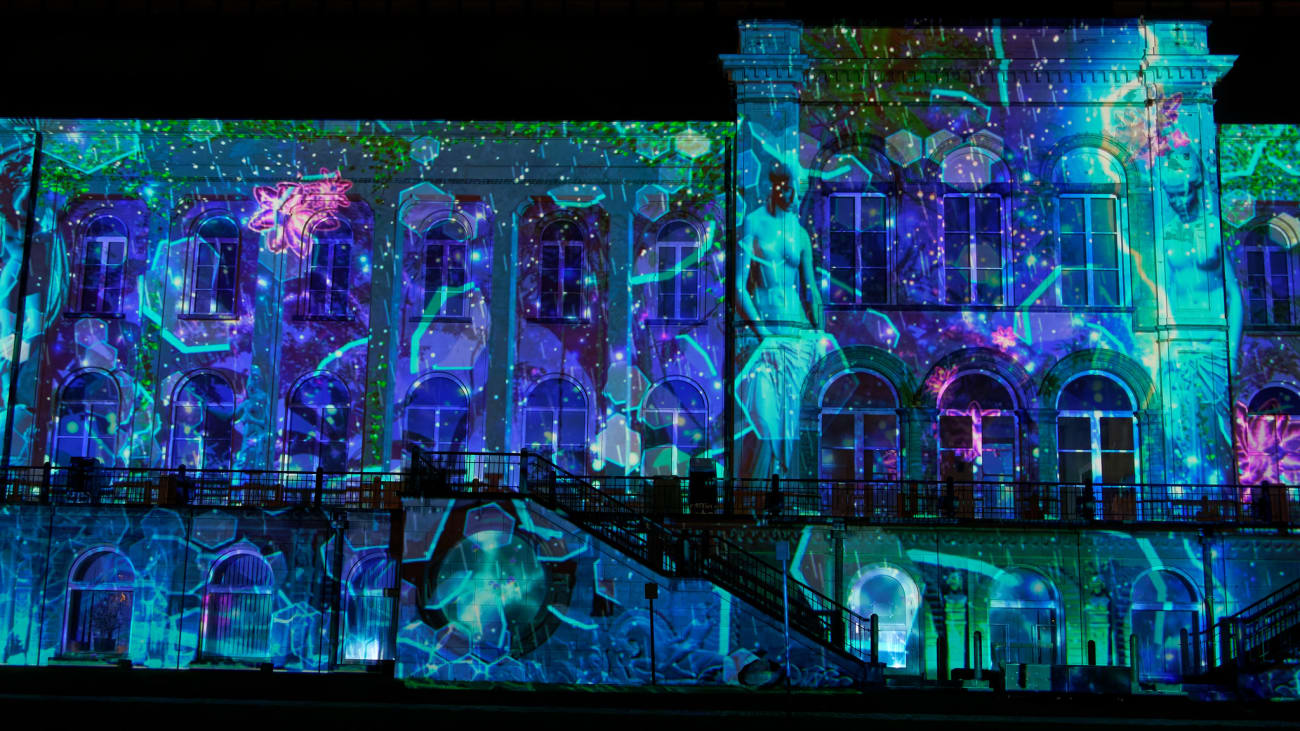 Brussels is a lively city with a special atmosphere, no matter what month of the year you are in. If you are thinking about what to see and do in Brussels, it is a good time to take a look at the proposals I propose in this winter guide.
Sit comfortably, put on your coat and join me for this guide of activities that will keep you warm until spring arrives.
1. Enjoy its skating rinks
A winter sport that appeals to young and old alike is ice skating. If you visit the city in the winter season, you can find them specially set up so you can have fun with friends and family. Here are two very good options in case you are in the mood for this activity:
Place de la Monnaie
Here, you will find an 800m2 ice rink that becomes the star of the city for those who love skating. A very positive aspect of this rink is that children have a portion of it reserved just for them, so that parents can also have fun with peace of mind.
Interesting facts
Hours: from 12 to 22hs every day. On December 24 and 31 it closes at 6 pm.
Admission: 10€ for over 16 years old and 5€ for minors.
Poseidon
Poseidon is the only skating rink in Belgium with a removable roof. If you don't like the cold weather, this is an interesting alternative. On Friday nights there is a Disco Night, where you can not only skate but also dance to the rhythm of the best songs.
Interesting facts
Hours: Monday to Wednesday, from 4.30 pm to 8 pm, and Thursday to Sunday from 10 am to 10 pm.
Admission: 6€ for over 16 years old and 4€ for minors.
2. Visit museums without being cold
Winter is a good time of the year for you to enter the city's museums without guilt. Locking yourself indoors soaking up culture and enjoying Brussels' best exhibits is a perfect way to escape the cold and enjoy the day.
I leave you a short list of the best museums you will find in the city, but if you want to know more do not hesitate to check my post about the best museums you have to see in Brussels.
Royal Museums of Fine Arts
Under the name of Royal Museums of Fine Arts we find 6 museums grouped together. Each of them specializes in different types of art and are identified as: The Museum of Ancient Art, The Museum of Modern Art, The Fin de Siècle Museum, Magritte Museum, The Meunier Museum and The Wiertz Museum.
But if you don't want to go through everything, the most important thing to see is at The Museum of Ancient Art, which houses an important collection of paintings from the 15th to the 18th century. You've probably heard of Van Dyck's Pieta and Bruegel's The Fall of the Rebel Angels, as these are part of that exhibition. Another incentive is the room dedicated to Rubens where you can see The Adoration of the Magi.
Interesting facts
Location: Rue de la Régence, 3.
Admission: Over 18 years old, 10€. Under 18, free.
Hours: Tuesday to Sunday from 10am to 5pm. Weekends from 11am to 6pm. December 24 and 31 closed at 2 pm.
Magritte Museum
Although I have told you that the Magritte Museum is part of the Royal Museums of Fine Arts of Belgium, I will make a special mention to your visit.
It is one of the most visited of the whole city since the painter René Magritte is one of the greatest exponents of Belgian art. It is a relatively new museum where you can enjoy Belgian surrealism at its best.
Interesting facts
Location: Place Royale, 1.
Admission: Over 18 years old, 10€. Children under 18 and teachers, free.
Hours: Monday to Friday from 10am to 5pm. Weekends from 11am to 6pm. On December 24 and 31 they close at 2 pm.
Comic Strip Museum
In case you didn't know it yet, Belgium is the homeland of Tintin, a famous comic strip of the 20th century. In the installations of the Comic Museum you can enjoy more than 6000 original comics, an extensive and incredible tribute collection.
The building where this exhibition takes place is nothing more and nothing less than one of the works of Art Nouveau architecture, designed by the famous Belgian architect Victor Horta. A true jewel of the city of Belgium.
Interesting facts
Location: Rue des Sables 20.
Admission: Adults, 10€. Seniors over 65 years old, 8€. Young people from 12 to 25 years old, 7€. Children under 12 years 3,50€.
Hours: Monday to Sunday from 10 am to 6.30 pm.
Museum of Musical Instruments
This museum, also called Old England, is a four-story structure that houses more than seven thousand musical instruments. The exhibition is an interactive experience, where you can enjoy the sounds produced by each instrument, in a sequence that goes from the Middle Ages to the present day.
Not only to delight your ear, the observation deck of the Musical Instruments Museum on the top floor will leave your eyes completely astonished.
Interesting facts
Location: Rue Montagne de la Cour 2.
Admission: Adults, 10€. Children under 18, free.
Hours: Tuesday to Friday: 9.30 am to 5 pm. Saturdays and Sundays: 10am to 5pm.
MIMA: Museum of Iconoclastic Art of the Millenium
This museum is relatively new, but it has already earned a great reputation not only in Belgium, but among museums all over Europe. MIMA is dedicated to modern art, and is located in the neighborhood of Molenbeek, one of the most multicultural of the city. Its structure is very original, as it was formerly the site of a brewery.
Interesting facts
Location: 39-41, Quai du Hainaut.
Admission: Adults 9,50€. Children, 7,50€. Children under 6 years old, free.
Hours: Wednesday to Friday from 10hs to 18:00 hs. Saturdays and Sundays from 11hs to 19hs. Monday and Tuesday closed.
Horta Museum
The Horta Museum is a tour through the house and the workshop of the Belgian culture referent architect, Victor Horta, maximum representative of the Art Nouveau style. The buildings were declared a World Heritage Site by Unesco and are a favorite of all tourists when visiting museums in Brussels.
Interesting facts
Location: Rue Américaine, 25.
Admission: Adults, 10€. Children, 3€. Children under 6 years old, free.
Hours: Tuesday to Sunday: 2pm to 5pm. Saturdays and Sundays from 11am to 5pm.
If you plan to visit more than one museum I recommend getting the Brussel Card. The price varies depending on the time you want to use it and there are three options: 24 hours, 22 €; 48 hours 30 € and 72 hours, 38 €. It includes 39 free museums and interesting discounts on other attractions.
3. Immerse yourself in the passion for chocolate
A large part of the gastronomic offer in Brussels revolves around the chocolate industry. And what better winter activity than tasting different chocolates, or having a good Belgian-style hot chocolate, one of the best in the world.
Belgian chocolate is very famous for its fine textures, select designs and elegant packaging that transform the tradition into a true art. In short, the creation of unique flavors with molds of very original shapes, the undisputed high quality standards and the intense flavor of its chocolates with high cocoa content are characteristics that make Belgian chocolates stand out worldwide.
As you walk around the city you will find numerous stores dedicated especially to the world of chocolate, such as the famous Godiva or Leonidas, where in addition to its wide range of flavors and styles, you can find the much sought-after Praliné flavor, created in 1912 by master chocolatier Jean Neuhaus.
Finally, Elisabeth is a store of artisanal delicacies near the Grand Place, where you can try the "mellow-cakes", chocolate-covered cookie cakes created right here.
4. Take the tourist bus through the city and avoid rainy days
A good alternative to tour the city is to take the tourist bus. On cold days we don't feel like wandering through the streets, but we prefer to have a vehicle available to take us to different points, while we are inside and warm.
In addition, you will have available a very complete guide about the most emblematic monuments and buildings while you contemplate the city from the comfort of the bus.
My recommendation is that you do at least a whole route once, so you will live the whole experience and you will take as a souvenir a very productive and practical tour. I leave you my article on the best sightseeing buses in Brussels for more information.
5. Be part of the Winter Pleasures Festival
Every year, with the arrival of Christmas and the New Year, Brussels dresses up for the occasion. From the end of November until the first days of January, the great Winter Pleasures festival takes place, consisting of a great display of different activities and attractions throughout the city dedicated to family fun, and of course, to celebrate Christmas.
The atmosphere is super festive and lively and everyone comes out to have a good time. The main sites not to be missed are:
The 2km Christmas market on the Place de la Bourse.
The big Christmas tree in the heart of the Grand Place and its light show.
Climbing the giant Ferris wheel
The merry-go-rounds located in all the squares
The Slalom, a slide that ensures fun for both children and adults.
6.Enjoy the winter dishes
The typical winter dishes of Belgian gastronomy are perfect. They are delicious, tasty and plentiful so you can feast without any excuse.
Find a restaurant where you can take shelter from the cold winter weather and try to satisfy your taste buds. Follow this guide to Belgian specialties and you will know what to order in each of the places.
Mussels and fries: the mussels season is in full swing during the winter and are characterized by being very meaty and delicious. They are eaten with french fries in marinara or white wine sauce. A complete delight.
Radicchio au gratin: the radicchio dish comes straight out of the oven onto your plate, when you can still see bubbles of heat in it. This blessed dish could not be accompanied by anything else but a buttery mash for guaranteed pleasure.
Stoemp: there's nothing better than taking the chill off with a nice plate of stoemp with winter vegetables and mashed potatoes. You have several traditional options to choose from such as stoemp with carrots, stoemp with radicchio, with leeks, with whatever you like. It doesn't matter which one you choose as they all go perfectly with a good handmade sausage.
Shrimp croquettes: if you are still undecided, I suggest you go for a delicious shrimp croquette. I don't have much more to say about it, I just recommend you order more than one. Oh, and you're welcome.
7. Don't miss the Carnival of Binche
Carnival is a world famous celebration but certain spots on the globe are more famous for various reasons. The Carnival of Binche was recognized by UNESCO as a World Heritage Site, and is one of the oldest festivities in Brussels.
Binche is a medieval town south of the city of Brussels that attracts thousands of tourists every year on the occasion of this celebration as it is lived very intensely. It is one of the oldest carnivals in Europe and for three days the streets are filled with sumptuous costumes, costume balls and lots of music. The Sunday of Carnival is punctually special since the parade of the Man' selles, men disguised in feminine attire, takes place.
On Shrove Tuesday the protagonists are the Gilles, characters that walk through the city to the beat of the drums, with typical costumes with ostrich feather hats, their characteristic wooden clogs, and red, yellow and black dresses.
8.Take a tour of a brewery
Belgium is world renowned for its beer and the cold winter can be a good opportunity to go tasting in different bars and breweries to escape the winter. While you can find beer everywhere and you will never be short of a bar around the corner, you can read our post about the best breweries in Brussels to read about the different proposals and kinds of beers you have at your disposal.
It may be that for you it is just beer, but in Belgium this blonde drink is a tourist attraction in itself and has a whole universe around it that you can not miss if you visit Brussels. In fact, there are organized trips whose objective is to get to know Belgian beers, their history, tradition, styles and the places where they are brewed. In addition, it is recognized as Intangible Heritage of Humanity by UNESCO for its richness and variety.
9. Discover Brussels illuminated
During the Christmas season, Brussels becomes a completely different city thanks to the Brussels By Lights festival. By visiting the city in winter, you will be able to see how the city is dyed with colors and lights in a festive atmosphere.
Around 150 light installations are set up so that you won't doubt what time of the year it is, as you will feel immersed in a completely Christmas atmosphere.
10. Take an excursion to Bruges or Ghent
While all seasons of the year are a good time to visit these famous cities, in winter you will have the added bonus of encountering the winter decorations and winter markets so well known in each of these cities.
In winter, whether you go with an organized tour or on your own, getting to Bruges from Brussels is very easy and you will discover another city with a very particular charm and considered one of the most beautiful in Europe. No visitor to Belgium wants to miss the opportunity to visit it. The facades of the buildings that frame the Grote Markt square are decorated with Christmas lights that highlight their characteristic silhouettes and are all a charm that you can not fail to appreciate.
As for Ghent, most tourists choose to visit Ghent from Bruges because of its proximity and to take advantage of the ride. Do not miss tasting the characteristic spiced wine at the Ghent Christmas market.
Temperatures in Winter
Winter in Belgium is cold and wet, and extends from November to March. Average temperatures in this season range between 3 and 7ºC, a rather cold climate.
But don't worry, with the right coat and a jacket to protect you from the rain, you will be perfectly equipped for the winter season. You will enjoy your vacation to the fullest in this city that has so much to offer. Have a good trip!