Brussels Airport Transfers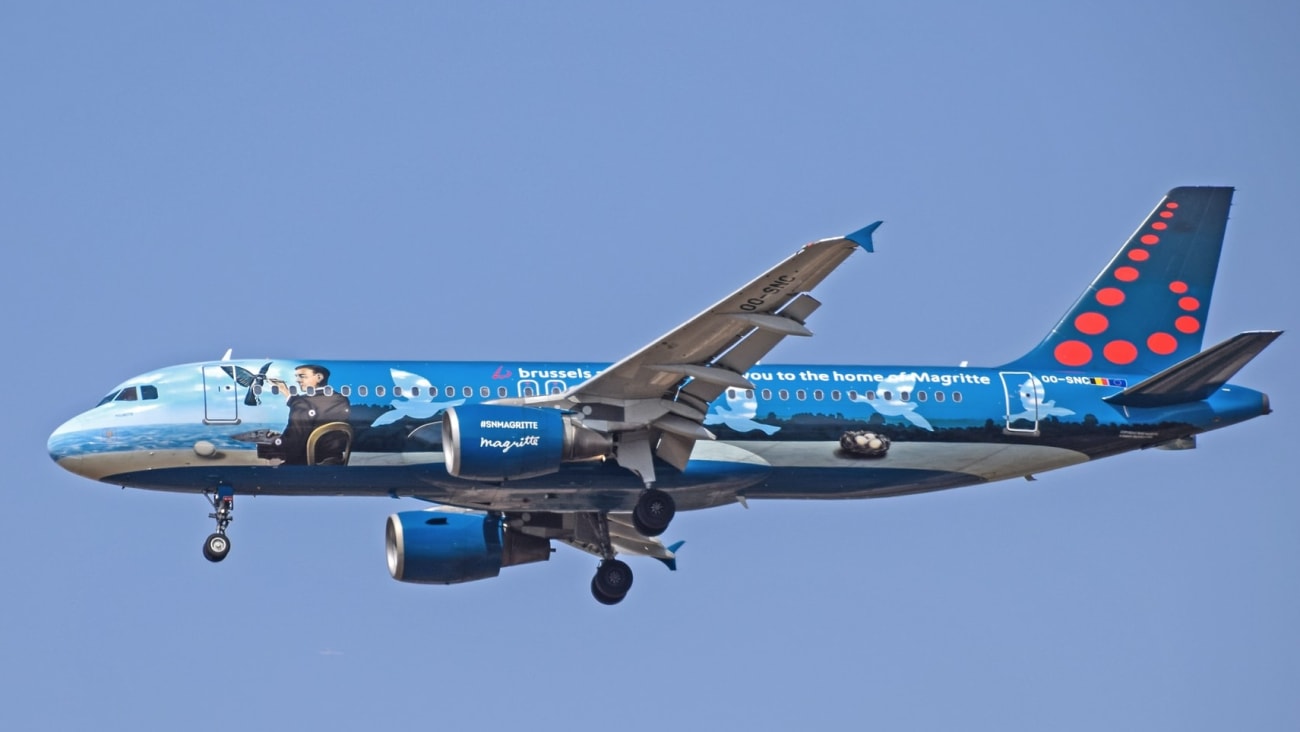 The city of Brussels has two airports: Brussels-Zaventem and Charleroi. Here's how to get to your hotel from either of them:
1. The best transfers from Brussels airports to the city center
image|url=https://res.cloudinary.com/hello-tickets/image/upload/v1614171044/post_images/brussels-208/traslados/14474008239_05eb5a4c32_o_Cropped.jpg|caption=Brussels Airport:::
From Zaventem to the center of Brussels
From Charleroi to the center of Brussels
2. Private transfer from Brussels-Zaventem to your hotel
If you don't want to worry about your arrival in Brussels and during the rest of your trip, you have the option to book directly the transfer between Zaventem airport and your hotel|element=pr-39290::::.
How it works
This option is the most comfortable since a professional driver will pick you up at your arrival at the airport without you having to look for cab, train or bus stops and, once your trip is over, he will pick you up at your hotel to take you back to the airport. Each trip takes approximately 20 minutes to one hour depending on the location of your hotel and traffic.
This option can be booked online as far in advance as you wish. When you make your reservation you will need to provide your hotel address and flight number and then all details will be confirmed by email. Please note that you can cancel this service free of charge up to 24 hours before your flight departure.
Price
The price of both transfers, round trip, and is about 50 euros approximately, but you can also hire independently the pick up at your hotel and the transfer to the airport of Zaventem on the return of your trip.
Advantages
A more comfortable and faster trip than you can make by train or bus.
Cheaper travel than hiring a cab at the airport
Direct arrival at your hotel
A personalized pick-up service by a professional driver
A waiting period by your driver that ensures you continue to benefit from the service if your flight is delayed.
Availability of the transfer 24 hours a day, seven days a week.
A customer service for any inconvenience
Enough space for your luggage
Avoid unnecessary waiting at the airport
3. Private transfer from Charleroi to Brussels
:
If your flight arrives at Charleroi airport, you will have to take into account that it will take you about an hour to get to Brussels. If you choose the public transport, you have at your disposal the bus and the train to get to the city center and from there to your hotel.
If you want to get to your hotel directly, you don't need to pay the approximately 90 euros that a cab can cost you; you can hire in advance a private transfer from Charleroi airport to Brussels, saving on costs and gaining in comfort:
How it works
The booking is done online: you only have to provide your flight number so that the driver can meet you upon arrival at Charleroi airport and the address of your hotel so that he can take you to your hotel. It will take you approximately one hour to get to Brussels in a comfortable air-conditioned vehicle with enough space for your luggage.
If your flight is delayed, the driver will know and will wait for you for up to 90 minutes at no additional charge. This is one of the major guarantees offered by this service, which is also available every day of the week, 24 hours a day, regardless of when your flight arrives.
Return transfer from Brussels
This same service and under the same conditions is also available to get from your hotel in the center of Brussels to Charleroi airport: once you finish your trip. You will also need to provide your flight details when booking online so that the driver will pick you up in time to reach the airport on time, but without having to wait there for hours for the plane to leave.
Ana's Traveller Tip

For special needs such as extra luggage, please contact the company by e-mail before your arrival so that they can take it into account.
4. Other options from Brussels-Zaventem airport
:
Public transportation is not as convenient as private transportation, but it is cheaper. If your hotel is in a central area and you don't mind spending a little more time on the transfer, the train or bus may be your best options.
Train
Under the Brussels-Zaventem airport there is a station from which trains run 24 hours to the center of Brussels and other cities like Bruges or Ghent. Using the train you can be in about 20 minutes in the center of Brussels and the ticket price is 9 euros (you can buy it there). There you can connect with the metro.
Bus
There are several lines passing through Brussels airport. The ticket costs between 4 and 6 euros and you can buy it directly from the driver or at the machines located at the airport. Depending on where you want to go, one bus line or another will be more convenient: if you are going to the European area, choose lines 12 and 21 which pass by the Schuman metro stop, if you are going to the North station, the lines are 272 and 471.
5. Other options from Charleroi airport
:
Charleroi is a small airport, so you will have no trouble locating the train station and bus stops; the two means of public transport that take you to the center of Brussels.
Bus
At Charleroi airport there are buses that connect directly to the center of Brussels with the last stop being the south station (Midi). These buses leave every 30 minutes from 8 am to 1 am and there is usually quite a queue. The ticket costs 17 euros each way and the journey time is about one hour.
Train
Yes, there is a train station in Charleroi, but it is not integrated with the airport. To get there you will have to use the Airport Express bus which takes about 20 minutes. Once at Charleroi train station you can get to any of the stations in the center (central, south or north) for 14 euros in about an hour.
Please note that you may have to wait once you arrive at the train station, as the frequency of trains is 30 minutes. It is a good option if you are traveling from Charleroi to other cities, but to get to Brussels is somewhat cumbersome.
6. First tips for your arrival in Brussels
:
When to go
The high season in Brussels, as in most countries in Europe is summer and spring as this is when the weather is most conducive to a tourist visit. In June, July and August prices can rise considerably, so if you choose them for your trip be sure to book your accommodation well in advance.
What to bring
There is nothing that is essential to travel to Brussels since in the city you can buy everything you need for your trip, but I do recommend that if you travel in winter bring gloves and warm clothes to withstand the cold.
How to get around the city
The city is quite easy to walk around and if you want to visit some places further away from the center you can use the metro. The Brussels metro consists of four lines and the single ticket costs about two and a half euros; you can buy it inside or at the machines located in the stations. You can always make use of their tourist buses, of which I tell you all about here: Hop on Hop off Bus Tours.
What to eat
Although in any city it is interesting to try any dish of its gastronomy, my recommendation for Brussels is rather its star ingredient: chocolate. In few places chocolate has the quality and taste that it has in Belgium; during your trip you will find that it is the most popular souvenir.
The language
In Brussels the official languages are French and Flemish, but you will have no difficulty understanding English, especially in the more touristy areas.
Take a guided tour
One of the most important recommendations when getting to know Brussels, is that you do not stay only with the beauty of "its façade" but that you immerse yourself in its history and culture, as well as that you take the opportunity to explore its surroundings. I tell you the best options for excursions and guided tours in my article on: Best Tours and Day Trips from Brussels.