Best Circle Island Tours
If you are lucky enough to spend your vacations in Hawaii, you can't miss any of the tours to get the most out of the island. Here are the ones you should definitely know about!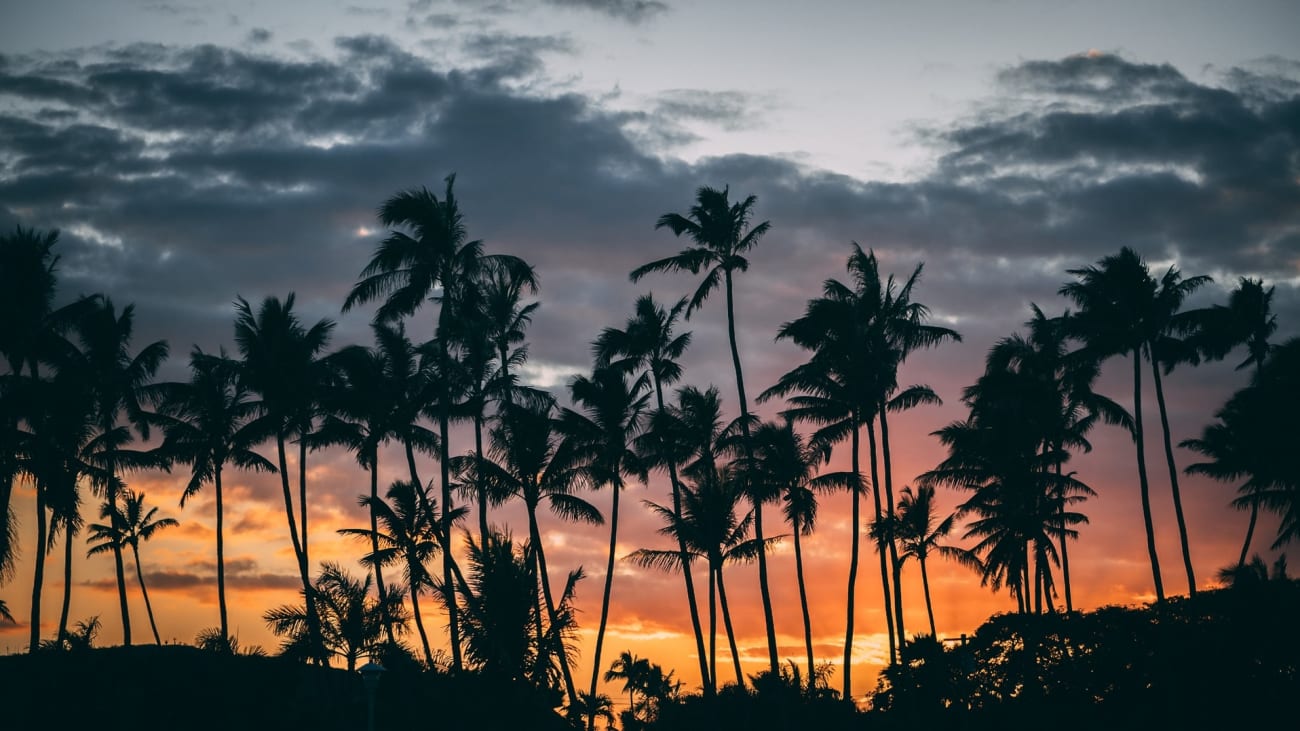 The dream of many travelers with an adventurous spirit is to visit Hawaii. If you truly want to enjoy a memorable trip, take a look at the best tours on the island of Oahu.
1. The best tours to explore the natural landscapes of the island
There are many reasons to travel to Hawaii but, for me, the best is to contemplate the beautiful landscapes that have made this Pacific Ocean archipelago famous. An idyllic place with its tropical jungles, white sand beaches, mountains, and breathtaking cliffs reminiscent of paradise.
Oahu is the most touristic island of Hawaii and the largest after Big Island and Maui. It may not be the one that preserves its most unspoiled nature but it has everything to live an unforgettable adventure exploring its landscapes full of waterfalls, dormant volcanoes, green valleys, and beaches lapped by turquoise waters.
The best way to discover the diversity of Oahu's landscapes is to take a bus tour that will take you to spectacular sites such as Diamond Head Crater, Waimea Valley, Halona Blowhole Geyser, Hanauma Bay, Nu'uanu Pali Lookout, Sunset Beach, and the island's popular North Shore, among many others.
The experience is even more fascinating if you choose a guided tour of Oahu's landscapes that combines Hawaiian history and culture with beautiful views. Some tours make stops at Dole Plantation, the Byodo-In Buddhist Temple, or the town of Haleiwa. After seeing it all, you'll want to stay there forever...!
2. Snorkeling Tours
Not only the surface of Oahu has some dreamy landscapes, but under the waters surrounding the island, there is a whole universe of coral reefs, craters, and lava tubes waiting to be discovered.
Due to the characteristics of its underwater topography and the clarity of its waters, Oahu is the ideal place for expert and novice divers to spend an unforgettable day snorkeling.
You will have the opportunity to observe a unique ecosystem in the world where green sea turtles, manta rays, dolphins, whales, and colorful fish coexist, as well as to navigate the Pacific Ocean aboard a beautiful boat from which to take breathtaking photographs.
Some of these snorkel tours in Oahu include a small lunch, which always comes in handy to recover pick yourself up after some exercise. It's the best way to end a fun-filled day on a high note.
3. Scuba diving and shark diving activities
Have you ever thought about swimming with sharks? It is true that with their size and fierceness they instill great respect but your trip to Hawaii can be a great moment to forget everything you've seen in movies and get to know these animals better in their natural habitat.
Take advantage of your stay in Oahu to live an exciting and adrenaline-rushing experience diving with sharks. Normally you will depart by boat from the North Shore to go to the shark watching area in the open sea. Along the way, you'll enjoy great views of the coastline and watch surfers catching waves and even spot dolphins, turtles, and other sea creatures.
Standing face to face with sharks either in a floating cage or swimming with them in the wild directly is the highlight of this experience, which is the most authentic but also the most daring! There is no doubt that you will remember something like this for the rest of your life.
4. Tours to meet the Atlantis submarine
Most travelers get to know Oahu's underwater charms by snorkeling but there's another exciting and fun way to explore the Pacific waters... riding the Atlantis submarine!
If you've never done this kind of excursion before, it's something you have to do during your Oahu vacation.
It's not every day that you have the opportunity to get on one of these ships to cruise the ocean floor 100 feet below the surface, viewing the rich underwater life that inhabits the island's waters: coral reefs, tropical fish, green turtles, eels, sharks, yellow tangs, manta rays and much more.
It is a truly amazing experience because, in addition, during the tour, you will see airplanes and sunken ships on which the marine flora has grown and that seems to be wrapped in a ghostly halo of mystery.
You'll feel like Captain Nemo from "Twenty Thousand Leagues Under the Sea"!
5. Sightseeing bus tour of Waikiki
The island of Oahu is the third largest island in the Hawaiian archipelago and has a large number of tourist attractions.
To get to know it inch by inch, a good idea is to ride a tourist bus that will take you to discover quickly the most iconic sites of Waikiki and Honolulu while you travel comfortably seated listening to the driver's narration about the places you are seeing.
The tour buses have several routes covering different parts of the island. With the Hop-on Hop-off system, you can get off at any time during the tour at the stop of your choice to explore a certain area at your own pace and later get back on the bus to continue the route until you complete it.
6. Pearl Harbor Sightseeing Tours
Pearl Harbor is one of Hawaii's most iconic tourist attractions. What happened on the morning of December 7, 1941, which changed the course of World War II, is well documented by movies and literature, but there is something moving and fascinating about seeing this naval base in person that cannot be described in words - you have to go there to experience it!
The Pearl Harbor Naval Base is located about 8 miles from Honolulu and although you can get there by taking a cab or the City Bus, I recommend taking an organized bus tour from Waikiki to there so you don't have to worry about how to get there or waiting in line at the National Monument ticket office to get tickets for the same day.
Many tours offer this excursion to Pearl Harbor but I advise you to choose one that has a guide to give you the necessary context to understand Hawaii's role in the war and why it was targeted by Japanese aircraft.
Once there you can see the USS Arizona, the USS Missouri, or the USS Oklahoma Memorial, among other places of interest.
7. Helicopter tours to fly over Oahu
Hawaii is a spectacle in itself and contemplating Oahu from a bird's eye view is a very special experience that you cannot miss, even if you have a bit of vertigo, because the landscapes of the island are simply wonderful and some can only be admired from the air because there are points of the geography that are difficult to access.
The helicopter tours are an unforgettable adventure because, in addition to the beautiful views of Oahu and the Pacific Ocean, there is the adrenaline of flying at more than 120 miles per hour.
In addition, during this excursion, you will have the chance to take some of the best pictures of your trip to show off on social networks.
So don't hesitate and get on a helicopter to fly over Oahu. You've never seen anything like it!
8. Traditional Hawaiian activities and shows
One of the best ways to experience Polynesian culture and celebrate your trip to Hawaii in style is to attend a traditional luau party. You'll have a blast!
These types of celebrations revolve around dance, music and food, although during the luau festivities there are also fire shows, spear throwing, and tiara making where you can participate.
When you arrive at the luau party, you will be welcomed with a flower lei necklace and cocktails to make you feel at home. From that moment on you will enjoy a spectacular feast of Hawaiian food while you have fun watching the different dance and music shows.
In Oahu, there are several places where you can enjoy an authentic and unforgettable luau party so now that you know, put on your best clothes and go have fun!
Frequently asked questions
What will I see in a Circle Island tour?

Circle Island tours explore the complete island of Oahu and all of its highlights in one day, such as the Dole Plantation, the beaches of North Shore, Diamond Head, the dormant volcano, Hanauma Bay and Waimea Falls.

What does a snorkeling experience include?

You will board a private boat for up to 6 passengers and be provided with snorkel equipment for an underwater experience guided by an expert. You will snorkel for two hours and see huge green turtles and Hawaiian tropical fish.

What can I do with a Go Oahu Card?

You get unlimited access to the USS Bowfin Submarine at Pearl Harbor, the Makani Catamaran Sail, Habauma Bay Snorkel, USS arizona Memorial, the Polynesian Cultural Center, Sea Life Park and the All of Oahu in One Day Tour. Also, you get to choose one premium experience between a Sunset Dinner Sail on Catamaran, a Surf Lesson, the Oahu Hidden Gems Tour and Snorkeling with Turtles, and the Ka Moana and Ali'i Luau Dinner Show experiences.