12 Tips for Travelling to Krakow
If you are planning to visit this European city steeped in history, take note of these tips to get the most out of your trip.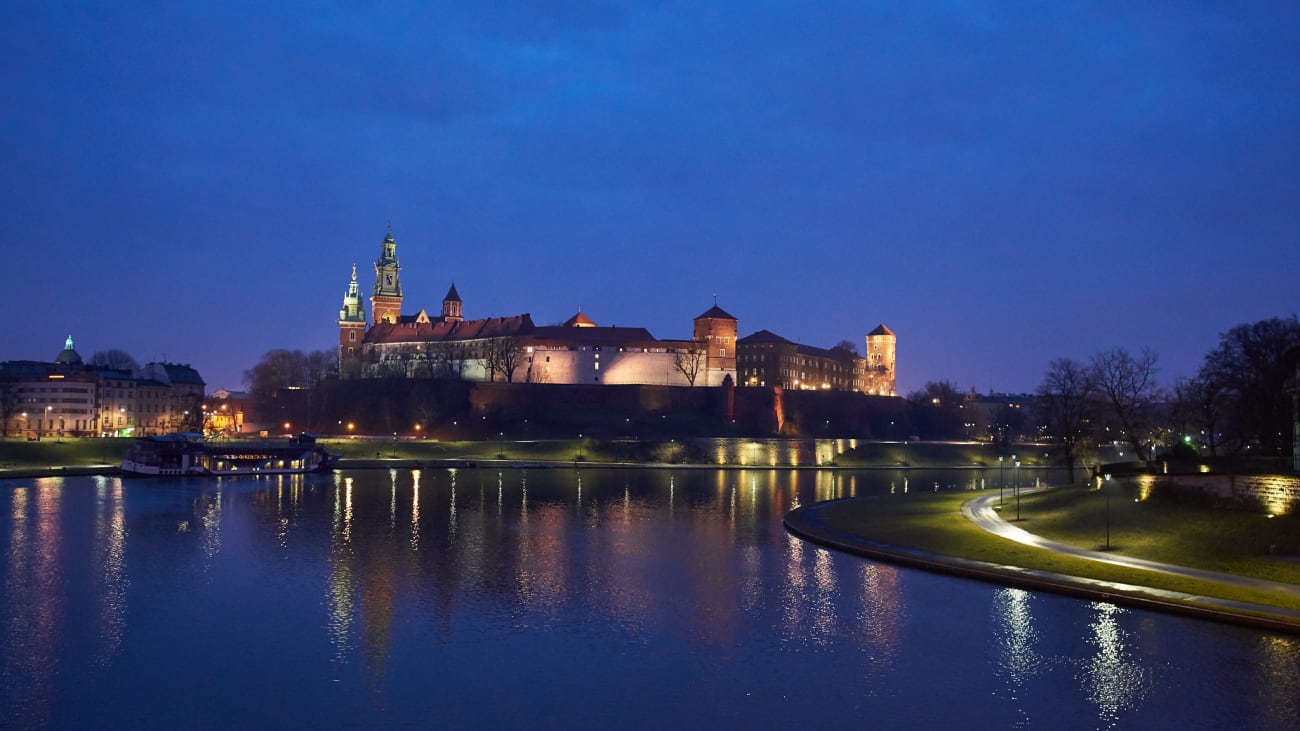 Krakow is a convergence of history and modernity. It is the second largest city in Poland and was declared a UNESCO World Heritage Site.
This city offers you the chance to reconnect with history at every step, with plans ranging from visiting Oskar Schindler' s factory to taking a gastronomic tour to explore Polish flavors. Read more about what to see and do in Krakow.
1. Plan your transfer to Krakow from the airport
Transfers between the airport and Krakow are a key aspect when arriving in any city, as in some cases local airports are at moderate distances from the center.
In the case of Krakow, the distance from the historic center to the John Paul II Krakow-Balice International Airport is approximately 11 kilometers.
You have several alternatives depending on your budget and preferences. If you want to go more comfortably and you can pay a little more, opt for private transport that you can use alone or sharing with other travelers, public transport or renting your own car upon arrival at the terminal.
2. Find accommodation in the historical center
Krakow is located in the south of Poland, near the border with the Czech Republic and has more than 750 thousand inhabitants. The heart of the city will be the best place to stay during your trip. Not only because you will be closer to the main attractions, such as the Jewish Quarter of Krakow, but also because you will be able to enjoy its wonderful architecture.
Despite being the center of a European city, its architectural organization makes it an easy city to get around without the typical chaos of the big metropolis.
3. Choose the best time of the year to visit Krakow
No doubt this aspect depends on your availability but it is always advisable to adjust our agendas to enjoy the destinations to the fullest.
High season: although you will meet many other travelers, the period from May to September. An ideal time of the year, as temperatures are quite pleasant.
Mid season: in the months of March, April and October you will find good weather. In addition, the city will not be so full of tourists so it will be a good time to enjoy it more calmly.
Low season: from November to February. It will be a good time for your trip if you enjoy the cold, which can be extreme, or if you want to experience Christmas in Polish style.
Choose your travel season also based on different festivities that connect you with the local culture. June, for example, is the Wianki, a colorful event that welcomes summer, where Krakowers gather on the banks of the Vistula River to celebrate the shortest night of the year.
4. Familiarize yourself with the local currency: the złoty.
It is important to keep this point in mind so that you can easily get by in Krakow's local commerce.
Although Poland belongs to the European Union, it does not have the euro as its currency, but its national currency is the złoty (PLN), with an approximate conversion of 1 euro = 4.54 złoty.
The best advice I give you then, is that if you have already established a travel itinerary, carry the change in cash for basic expenses during your stay such as drinks, meals and tips, and pay the rest with a card. But always check with your bank about commissions so you don't get any surprises.
5. Download an app or take a good dictionary with you to communicate
Unless you speak Polish and can communicate without any problem, be prepared to interact a little bit in Krakow. If you speak English, you won't have any major problems, as most of the population is fluent in English.
Take a dictionary and a translation app with you to help you in your day-to-day life. However, it doesn't hurt to learn a few basic Polish words, which will also be seen as a great gesture of kindness on your part. Here are a few.
Good morning/afternoon = Dzień dobry
Good evening = Dobry wieczór
Please = Proszę
Thank you = Dziękuję
6. A little bit of history before your visit to Krakow
One of the exciting things about cities like Krakow is how inspiring it is to appreciate its reconstruction and change after one of the most harrowing chapters of our history.
For this reason, I believe that visiting Krakow is also a learning experience in which you should show respect and empathy, beyond enjoying a trendy European destination. So if you visit the city and decide to visit places like the Auschwitz concentration camps, it will be ideal that you document what you will see in this place, because beyond a sightseeing tour, it is an exercise in memory.
Keep in mind that it is not a suitable visit if you are traveling with children or very sensitive people. In this article I tell you more about what to see in the Auschwitz Concentration Camp.
7. Opt for a guided tour
Krakow is a city with a strong historical background and it is to be expected that you will want to know every detail hidden in its streets. For this reason, I advise you to opt for tours with expert guides who will offer you a deeper look at the city and its corners.
A guided tour offers you benefits such as:
Better organize your daily schedule.
Get to know more details of the places that on your own could go unnoticed.
Meet and connect with other travelers.
In Krakow you can take guided walking tours, best by bike or electric cars. Some of the places you can visit in this alternative are the Heroes' Square, the Wawel Cathedral, the University of Poland or Sukiennice, the oldest shopping center in the city.
8. Taste the flavors of the local food
One piece of advice I always like to give travelers is not to be afraid to try the food of the destination they are visiting. Sometimes we are a bit skeptical and prefer to go for the simple, the commercial or what we feel safe with.
But there is nothing more exciting than trying new things and discovering what is behind the gastronomic tradition of the city we are getting to know. In Krakow you will find a mixture of cultures and flavors such as Slavic, Turkish, Jewish and French gastronomy.
Visit the local market and venture on a gastronomic tour around the city to taste the most traditional dishes. Here you can find more information about the best gastronomic tours in Krakow.
9. Organize a daily agenda and don't miss a thing
A recurring question from travelers has to do with how much time they need to get to know Krakow in detail. The answers can be several, since everything will depend on how much time you have in the city.
My advice is that with a minimum of three days you can discover the city in a comfortable and unhurried way.
In three days and according to your interests you can do different things but I recommend three essential things.
In this article you can find more details of an Itinerary to see Krakow in 3 days.
10. Don't forget to visit the attractive surroundings of Krakow on your trip
Sometimes we focus on the city and forget the places that are in the surroundings and that we can visit easily and in a short time. My recommendation is to start in Krakow and leave some time to visit some places with great attractions such as Wroclaw, the Tatra Mountains or the Ojców National Park.
Learn more about what to see and do around Krakow here.
11. Take advantage of the free events calendar in Krakow
Sometimes we focus only on plans purely created for tourists and forget that we are in a city where culture is a daily bread.
Krakow is no exception and with its rich history and culture, it won't be difficult to find additional events for you to enjoy the city like a local. A good place for this are the public libraries, where you can find announcements of the cultural agenda that may include concerts, exhibitions and other free activities to enjoy alone or with the family.
If you are traveling with children, ask about children's events so that they can also have a great time and take home a nice souvenir of Krakow.
Here are 10 things to do in Krakow with kids in Krakow.
12. Find out about local ways and customs before your trip
It never hurts to know a little about the ways of relating to the place you are visiting. For a matter of respect and traveler camaraderie.
If you arrive from Spain, for example, and you are introduced to new people, it is likely that you will give the traditional two kisses on the cheek. But be careful, as Poles are not used to it and will find it a bit strange.
Just shake their hand and be very friendly. Once you get used to it, in Poland you can give up to three kisses as a greeting, as in some regions of Switzerland and France.
Krakow's climate throughout the year
In addition to these tips I have shared with you to enjoy your visit to Krakow, it is also important to have basic facts about the cities we want to visit, such as what weather to expect throughout the year.
Maximum temperatures in Krakow can reach up to 14°C on average throughout the year, with peaks up to 26°C in August, so you can expect a very pleasant summer. If you like snow, the snowy season runs from mid-November to mid-March. The snowiest month is January.
Safety in Krakow
In general terms Krakow is a fairly safe city, where you can walk quietly until late at night. I recommend you the basics and that is not to fall into the traps designed to deceive the tourist.
If you are going to visit museums or specific places like the famous Wieliczka Salt Mines, try to book in advance and only through official sites.
I hope this guide will be of great help to prepare your trip to this city that will leave you wanting to repeat. And if after visiting Krakow, you feel like continuing exploring the magic of Poland, here are the details of how to get from Krakow to Warsaw.