Tips to Visit Auschwitz from Krakow
Here is a list of tips that will come in handy if you want to make the most of your visit to the Auschwitz concentration camp during your trip to Krakow. Take note!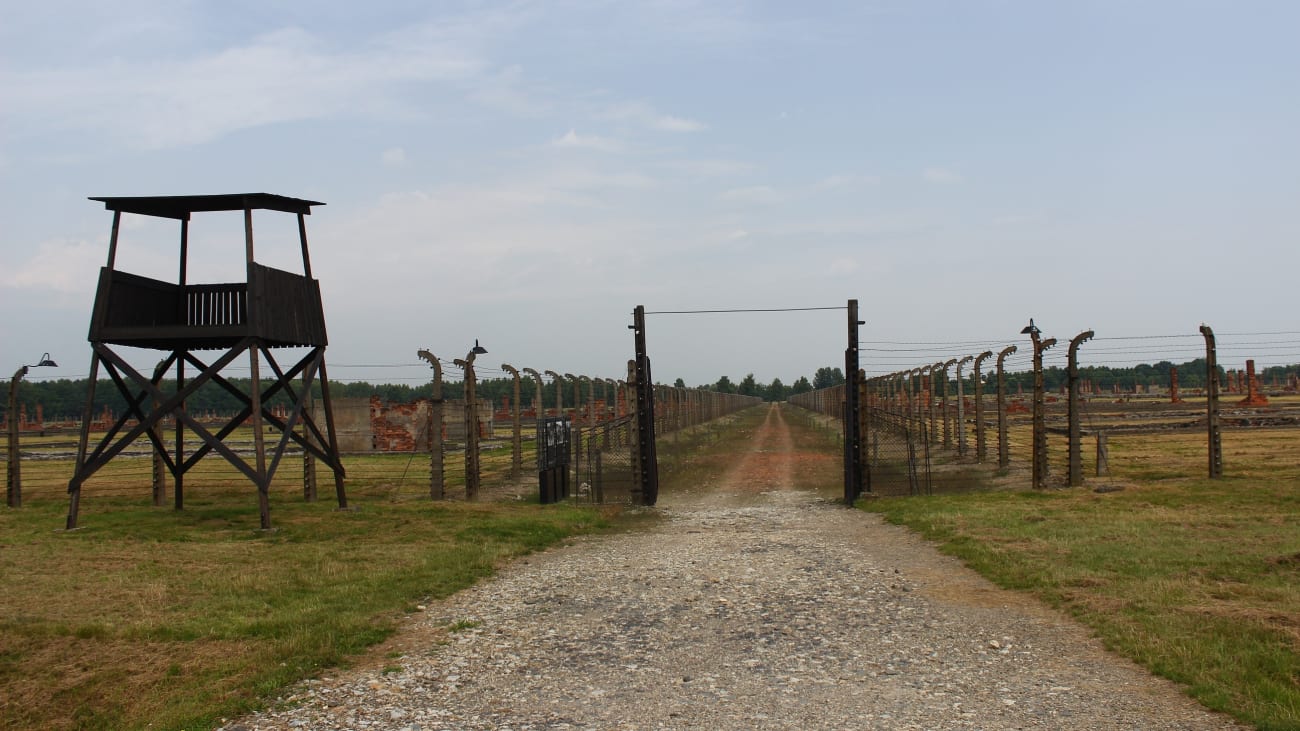 The visit to the Auschwitz-Birkenau extermination camp is undoubtedly one of the most interesting visits you will make during your trip. You will learn a part of history from a whole new point of view: what life was like in the labor camps where thousands of Jews lost their lives.
The tour may not be entirely pleasant, but when you get there you will realize that everything is preserved with extreme respect for the victims. If you want to have the best tour possible, here are some tips to follow:
1. Book a guided tour to get the most out of your visit and delve deeper into the history
Unfortunately, Auschwitz-Birkenau is a bleak place, with too much historical context and too many stories behind it. Its first camp, Auschwitz I, is very well preserved and there are barracks transformed into exhibition-museum rooms, very explanatory and well contextualized, but Auschwitz II is practically a wasteland.
To understand what you are seeing, to understand what life was like in the daily life of the victims who had to pass through here and above all, to deepen in a chapter of history that, today, still seems like science fiction, to be accompanied by an expert guide is essential.
Throughout the tour they will help you to situate yourself, explaining what each area of the place consists of and what daily life was like in these labor-extermination camps. In my opinion, it is 100% worth joining one of the day trips to Auschwitz from Krakow to get the most out of the visit.
2. Wear comfortable shoes and make sure to wear a bunch of layers in winter
As always when traveling, it is best to consult the weather forecast beforehand, but in Auschwitz, this makes special sense. During most of the tour you will be outdoors, without roofs to protect you if it rains and of course, exposed to low temperatures in winter (the camp may even be covered in snow).
If you add to this that the second part of the visit takes place in the second field, which is practically a wasteland, wearing comfortable shoes is essential, as well as sheltering well if the forecast calls for low temperatures. The feeling of cold there in the middle is quite acute.
3. If you have to eat before or after the tour, take your food with you or wait until you get to Krakow
The most normal thing is that during the hours of the visit your stomach will close up. Personally, I do not recommend eating near the field, but wait until you get back to the city to eat calmly after having processed all the information from the visit.
If you still want to be prepared in case you get the bug, you can always carry some snacks in your backpack to eat on the way there or back. At the entrance to Auschwitz there is a kiosk for visitors where you can get some sandwiches, snacks or refreshments, but I don't recommend it too much.
Near the museum, in the village of Oświęcim, there is some restaurant where you can try your luck if you have decided to do the tour on your own (just don't risk taking the last bus back so you don't miss it).
4. Be respectful when taking pictures
You'll sense it as soon as you walk in, but Auschwitz is a place of respect, regret, and a rather tense atmosphere. It is not the best place to take artistic photos posing, think that most of what you are going to see there are places where many people were tortured and lost their lives and along the tour, you will see their photographs, clothes, belongings...
You can take pictures in almost every place (especially the parts of the visit that take place outdoors) but my advice is that you always do it with respect.
5. Try not to go with very young or extremely sensitive children
Personally, I do not recommend doing this excursion with very young children: of course, this is part of human history and at some point, they will face the reality and study it at school. But if they are still very young or are particularly sensitive, be aware that the tour is quite explicit.
Along the tour, you will pass by the gas chambers and they will explain how thousands of people were crammed into train cars to be exterminated. If for adults it is incomprehensible and painful, it may cause a child unnecessary discomfort that could blacken their memory of the trip.
Still, if you decide to go for the tour, try not to dwell on the details or more lurid rooms, put your child in context before you go, and explain what happened in the least dramatic way possible. If you go with a stroller, you will be able to access virtually the entire field except for smaller, cramped rooms, where the stroller will have to stay outside for space reasons.
6. Don't miss the visitor center documentary
Even if a priori you don't feel like watching a documentary because you prefer to go directly to explore the real places of the camp, I assure you that it is worth it. It is very short (it lasts about 15 minutes) and it will put you in the context of everything you are going to see next.
It is a brief introduction but contains real images of the camp and its prisoners, their way of life, a summary of the history of the formation of the camp... all in all, highly recommended.
7. Don't go overloaded with unnecessary luggage
The tour is on foot along the several hectares of Auschwitz I and II, so the less weight you carry, the better. At the entrance, there are lockers where you can leave your belongings, but if you carry some very bulky luggage, you run the risk that it will not fit and therefore, you will not be able to make your visit.
Leave all the big luggage at the hotel and get here with just enough: a carry-on bag or a small backpack. If you need a place to leave your luggage because you have already checked out of your accommodation, check if you can leave it at the hotel reception or a luggage storage facility in the city center or the Cracow train station.
8. If you go on your own, better to go by bus
If you have ruled out the option of joining a guided tour and prefer to buy the tickets for Auschwitz and do the tour on your own, you will need to prepare your travel from Krakow.
Although traveling by train is usually very comfortable, in this case, the bus makes a more direct (and therefore shorter) journey. The first bus leaves at 6:20 in the morning and takes just over an hour, leaving you much closer to the concentration camp than the train itself (the train station is about two kilometers from the entrance to Auschwitz).
If you need to know more details to plan your arrival, I recommend my article on how to get to Auschwitz.
9. Don't forget your passport or identity card
For security reasons, to access the concentration camp you will need to be documented, so don't forget to bring a valid ID card or passport with your photo. Without this, I'm afraid you will not be allowed to enter Auschwitz, so better remember that!
10. Plan your visit: you will need at least half a day
Although the concentration camp is not too far from Krakow and can be reached in little more than an hour, the visit inside the facilities can take between two and three hours.
If you add to this the round trip and waiting times for public transportation, you will easily need half a day for the entire visit. Keep this in mind when planning the rest of your day in Krakow, figuring out where and when you can eat, what other visits you can do on the same day, etc.
You can take a look at my article on how long are the Auschwitz tours if you want to have more details to organize your day.