How to Get to Auschwitz From Krakow
Going to Auschwitz is painful but necessary. If you want to know how to get there from Krakow to organize a visit during your trip, take note.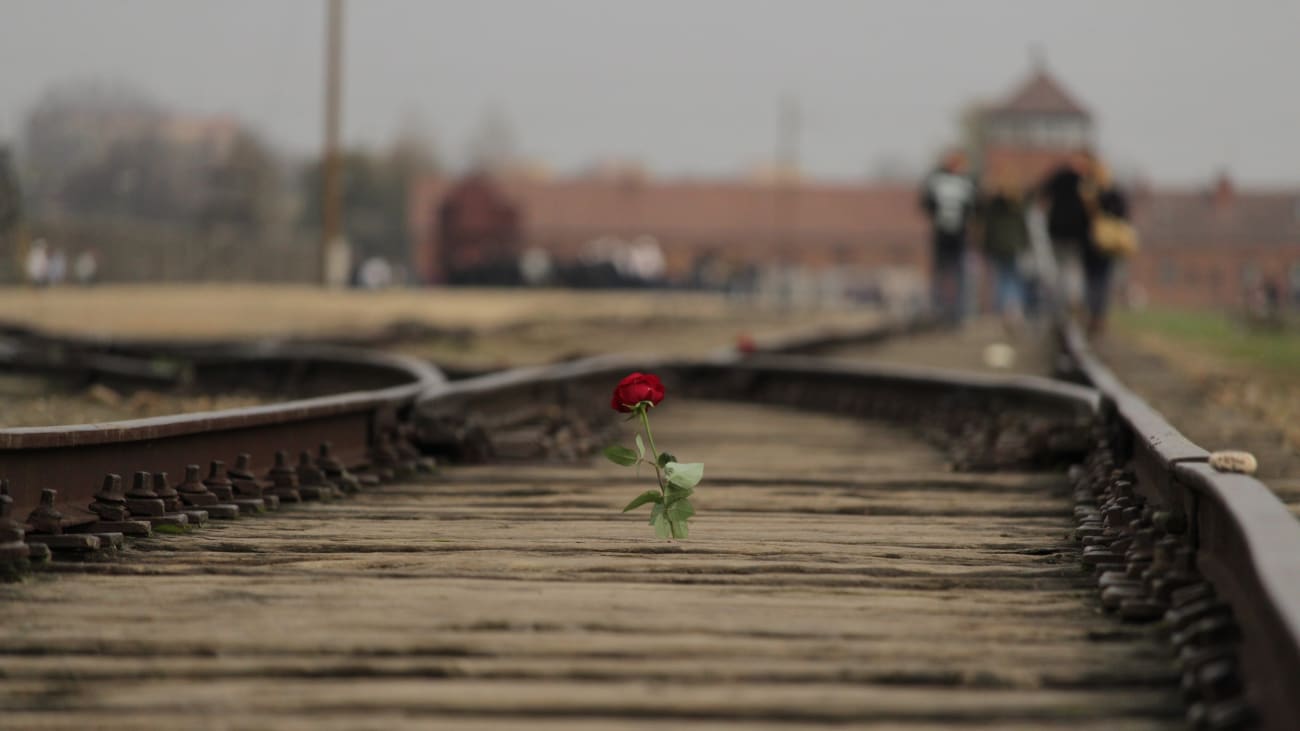 The Auschwitz-Birkenau concentration camp attracts millions of travelers every year who, during their visit to Poland, wish to come here to learn a little more about this part of history. The complex consisted of several camps (mainly three), two of which are visited today.
It is located in the town of Oświęcim and the easiest way to get there is from Krakow, either by public transport if you want to buy tickets to Auschwitz on your own or on an excursion to Auschwitz from Krakow, where you will be taken there by private bus. I'll tell you more details below.
Get to Auschwitz on a tour from Krakow
The town of Oświęcim is 70 kilometers from the city of Krakow, so the visit to Auschwitz becomes easier if you are staying a few days in Krakow. The most convenient way is to take a guided tour that will take you from the city to the extermination camp and after the tour, will drop you back to the city center.
Besides being accompanied at all times by an expert guide who will help you to contextualize the history and details that you will see in Auschwitz, the transfer will be much more comfortable, since it takes about an hour to get there by private bus. You won't have to worry about trains, transfers or schedules.
Get to Auschwitz by bus from Krakow
If you prefer to buy the tickets on your own and do the visit at your own pace, you can also get there by public bus, as there are several lines that cover this service from the center of Krakow.
For just over 5 ¤ and in an hour you will have arrived at Oświęcim, where you can choose between stopping at the Museum or at the Concentration Camp directly (there are also buses that link both points, if you decide to visit the museum first and then visit the extermination camp).
Frequency and schedules
The frequency of bus departures is quite acceptable, especially every morning, so you will have no problem finding a bus to take you to the camp. I recommend that you check the official Krakow public transport website to make sure which lines and schedules are most convenient for you.
The first bus leaves shortly after 6 am and the service is non-stop all day until 18:45 pm, when the last bus leaves for the return trip.
Of course, Google Maps will also help you to choose the most convenient line and route from your accommodation.
How to get to Auschwitz by train
Although traveling by train is usually the most comfortable option, in this case you will have to transfer from Krakow, which will lengthen your travel time to almost two hours.
The frequency is not bad at all, as there are between two and three trains per hour every day and the price is very affordable (as everything in Poland): the ticket will cost you 3,5€.
Please note that when you arrive at Oświęcim, the train stop is not exactly next to the concentration camp, but two kilometers away from the entrance. If it's a nice day, you can make it on foot, but if you prefer to save your strength for the visit, I recommend taking a cab or shuttle bus.
Get to Auschwitz by car
If you have chosen to rent a car to get the most out of a tour in Poland, you can get to Auschwitz by car. Personally, it is not the option I recommend the most, since in general, in Poland it is very easy, comfortable and cheap to move by public transport (it has very good train and bus service).
If you still dare to drive there, you should know that the roads are in perfect condition and the journey takes little more than an hour. Parking there will not be difficult either and it is best to follow this itinerary that marks Google Maps.