Best Krakow Tickets
Krakow is one of Poland's top sites and in this definitive guide you can find some of the best things to do in the city, from visiting Auschwitz to attending a Jewish music concert.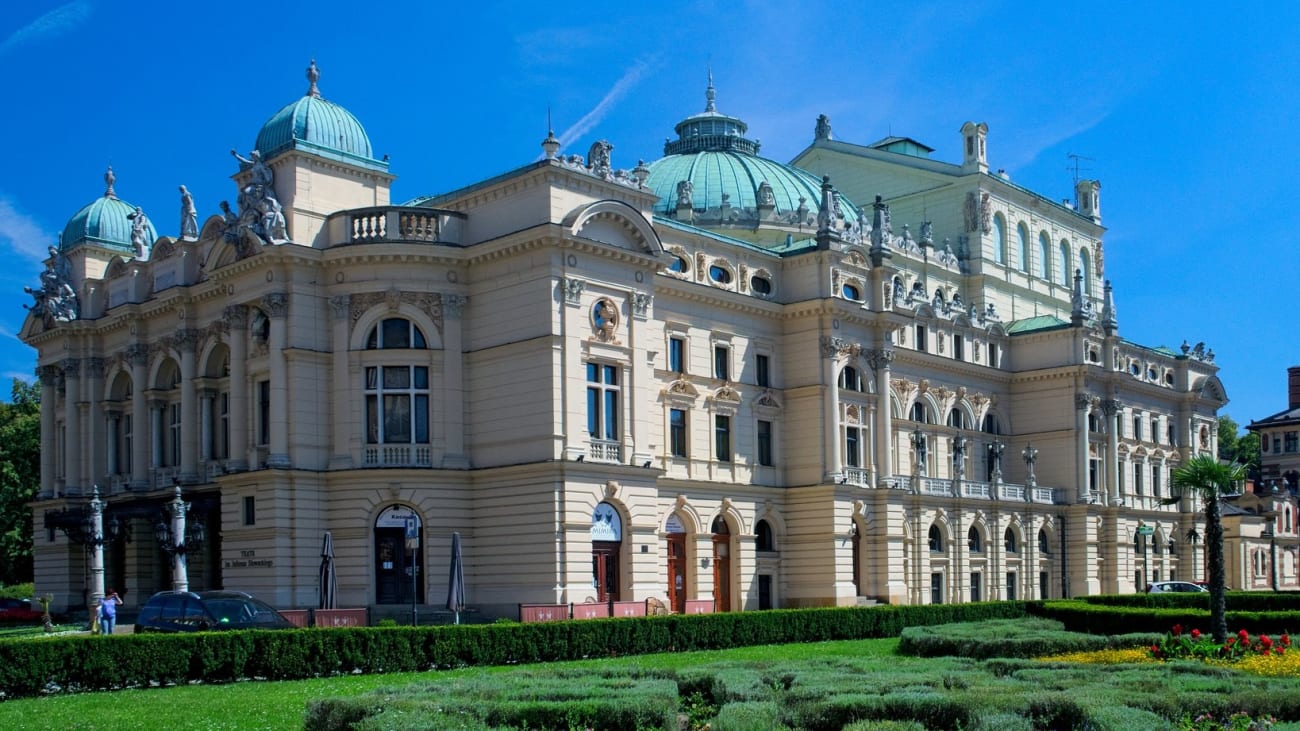 Krakow is one of the best known and also one of the most beautiful cities in Poland. Although it does not reach the fame of Warsaw, which is the capital of the country, it does stand out as one of the cultural and religious epicenters of Eastern Europe. There you will find many activities to discover during your visit and you can explore the past of the city, which is closely related to the history of overcoming the Poles.
From visiting the Auschwitz Extermination Camp to attending a Jewish music concert, to traditional folklore shows including dinner, to the attractions of the Krakow Zoo and Energylandia, one of Poland's most renowned amusement parks, in Krakow you will find tickets for activities for everyone.
1.Tickets to Auschwitz Extermination Camp
World War II marked one of the darkest episodes in the history of mankind and Poland was one of the countries that suffered the most from the conflict. In its territory, in addition to suffering persecutions and bombings, Auschwitz-Birkenau was built, which was the most famous extermination camp of Nazi Germany and became known for its barracks, crematoria and firing squads.
During your trip to Krakow you can visit this site located on the outskirts of the city, to tour the camp, enter the barracks and wander through the internal museums, which present the crudest of the site where more than 1 million people were killed and only a few survived.
Auschwitz is completely signposted, so you will be able to walk through the spaces on your own and manage your time to know in depth this site that is currently considered a historical tribute to the victims of the Holocaust. The best option is to choose skip-the-line tickets to avoid delays and crowds.
2. Tickets for a Jewish music concert
If you are one of those who when visiting a place prefer to get to know the local culture, then you can't miss the tickets for these 1-hour concerts of klezmer music, which is a typical Eastern European musical genre. This style stands out for its dance melodies, which are performed by professional musicians and sung in Yiddish, the language spoken by most Jews of Slavic origin.
The tradition of this genre was born among Orthodox Jews, so many of the melodies are currently used at weddings or religious celebrations, but it is also a festive musical style that transcended the borders of Judaism and in many cases, as in Krakow, you can hear it performed by secular musicians, making it a cultural experience independent of any religion.
3. Tickets for a folklore show with dinner in Krakow
The best alternative to get to know Polish folklore is to go to the typical restaurants in the center of Krakow to listen to a folk band while you dine on a typical local menu, which usually consists of Polish pasta with cabbage and mushrooms. With your ticket you can try the traditional pierogi and dumplings stuffed with cheese, meat and vegetables, all options that are considered a delicacy in the regional cuisine.
In these experiences you can learn about Polish dances, costumes and traditional Polish cuisine during a magical evening in 15th century buildings, which will immerse you in a journey back in time. You can also take part in the folk dances, join in the activities and have your picture taken with the performers, who will catch your eye with their costumes and make-up.
4. Tickets to Energylandia
Energylandia is a theme park located about 50 kilometers from Krakow that will allow you to opt for a different plan during your trip and get to know more than 60 attractions in 5 thematic zones, which stand out for their diversity for the whole family and for their vertiginous games. Fairytale Land, Family Zone, Extreme Zone, Dragone Zone and Water Park are the highlights of this park, which is one of the largest in Poland.
It is also an ideal alternative if you plan to visit Krakow with children or if you want to learn about the history of the city through the fantastic tales of the Dragon Castle, the epicenter of the park where you will also find the main roller coaster. This attraction was built in zadra wood and is considered one of the highest in Europe. Do you dare to face the challenge of getting on it? Book your tickets in advance so you don't miss out.
5. Tickets for Krakow Zoo
Protected animal areas are usually the best alternatives to visit with children if you are planning to visit a city with your family, and Krakow is no exception, since you can visit the local zoo. This complex is located on the outskirts of the city and, although it is not very big, it is an animal paradise where you can come across some exotic animals such as the Amur tiger or the maned wolf.
During the tour you will also find other animals that are rare in other European zoos, such as panda bears, Rothschild's giraffes, dwarf hippopotamuses or lemurs, as well as other more common species of penguins, antelopes, horses, leopards and elephants.
With your tickets to Krakow Zoo you will also have access to a recreational area where you can live immersive experiences or relax in the restaurant, which offers drinks and meals.