4 Places to Visit near Rome
The perfect location of the Eternal City allows you to complete your trip with a visit to its surroundings, full of nature, history and architecture.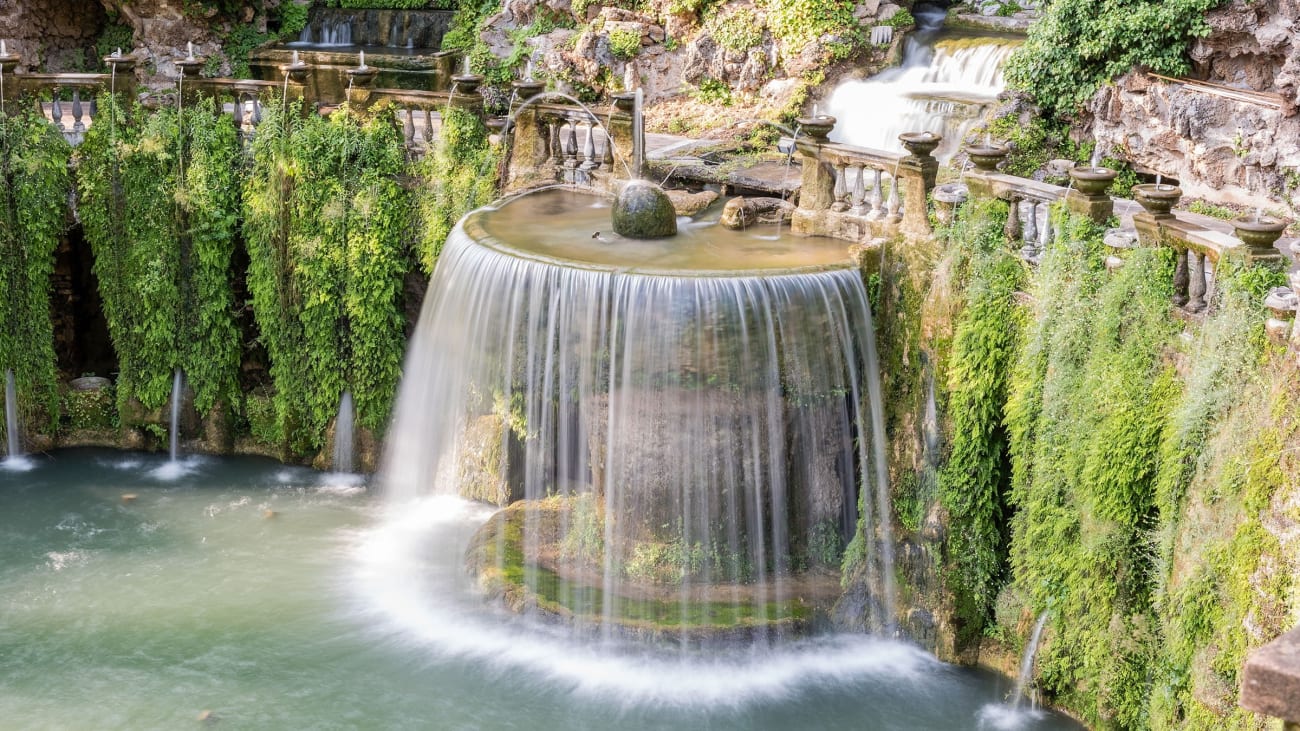 Medieval cities, ruins, imperial villas, vineyards, the Tuscan landscape...beyond the outer walls of Rome, there are countless places where you can see, touch and feel the ancient history. Read on and I'll tell you which excursions near Rome are worth doing.
1. Assisi and Orvieto
This experience is the ideal complement to a trip to Rome: you can enjoy a simpler and quieter atmosphere than that of the City of Seven Hills. On this tour to Assisi and Orvieto from Rome you will travel to the region of Umbria, and see Orvieto and its incredible cathedral whose façade resembles a pictorial triptych, showing scenes from the New Testament in mosaic.
At the end of the visit of Orvieto you will head to Lake Trasimeno, a beautiful expanse of blue surrounded by small villages and inhabited by cormorants, kingfishers and cormorants, where you will stop for lunch.
To end the day you will go to Assisi, where you will visit key places of the historical figures of St. Francis of Assisi and St. Clare. You will visit convents, basilicas and palaces, as well as an ancient Roman temple. Upon returning to Rome, the excursion will end with a short tour of the Basilica of Santa Maria degli Angeli and the Martyrs, next to Piazza della Repubblica.
In my opinion, this excursion is totally worth it as it includes round-trip transportation, a professional guide who will explain all the details about the visits and lunch at the lake.
Recommended if
If you have a day to spare on your trip to Rome and want to explore the history of St. Francis of Assisi.
2. Ostia Antica
Ostia Antica is the name given to the archaeological site of what was once an important port near Rome. These ruins are an open window to the ancient world, and you can walk through a perfectly preserved open-air theater, a commercial square with mosaics of the different guilds of the settlement, the forum, the temple and a number of warehouses, as it was a site dedicated to the exchange of goods.
On this excursion to Ostia Antica from Rome you will have at your service a professional guide who will know the ruins like the back of his hand and will know how to set the scene for you to imagine yourself in the days of splendor of the Roman Empire.
The experience includes the narration of the guide and transportation to and from Rome, but not lunch, which will be in the restaurant of the ruins.
Recommended if
If you have been left wanting to explore ancient ruins after a visit to Pompeii (or want to do a shorter tour than the latter).
3. Villa Adriana and Villa d'Este
The excursion to the famous villas of Tivoli, Villa Adriana and Villa d'Este, is one of the best experiences you can include in your trip to Rome.
The Villa Adriana, as its name suggests, was the place of residence of Emperor Hadrian, the place from which he ruled the vastness of the Roman Empire. It is therefore a place like no other, built in an environment of pools and natural aqueducts on which gardens were cultivated for the emperor's rest.
The more than 30 buildings of Hadrian's Villa are ruins today, including residences, dining rooms, a theater, baths and buildings inspired by various corners of the world. With the narration of a guide it is not difficult to imagine yourself in the times of the Empire.
Villa d'Este offers a diametrically opposed visit, being a luxurious 16th century villa with spectacular gardens and a myriad of fountains and statues, with such exquisiteness that on my visit I felt like I was inside a theatrical stage.
This tour includes round trip travel from Rome by air-conditioned coach, as well as full narration by a professional guide.
Recommended if
If you feel like combining two visits of architectural and historical interest and prefer not to take an excursion to another city outside of Rome.
4. The Catacombs of Rome
This tour of the Catacombs of Rome takes you to explore the Catacombs of St. Callixtus, the most important for early Christian worship in history and burial place of some of Rome's most famous martyrs and the first sixteen Popes.
Because of this, you will find an immense amount of early Christian symbolism and art, such as the Chrismon, the monogram of Christ, the Alpha and Omega, and the icthus, all elements that were part of the secret code of this early persecuted cult.
One of the main attractions of these catacombs are the Papal Tombs, as well as the many beautifully preserved tombs and pieces of art, which constitute the most important sample of Christian art in the world.
The visit to the Catacombs lasts 45 minutes, and you will see a multimedia piece on the history of Ancient Rome that lasts 25 minutes.
Recommended if
If you are particularly interested in Christian history or want to literally visit Rome from top to bottom.
What you should know before booking a tour around Rome
When you make your reservation, you will receive a confirmation email to your email address. No need to print the confirmation, just meet your guide at the meeting point and show him/her the voucher included in the email from your cell phone.
Some of the tours are conducted in English. Keep this in mind before booking and check it on the experience page to avoid a surprise.
To receive a refund, in case you cannot make the excursion or for any other reason, you must cancel at least 24 hours in advance.
Tips for excursions around Rome
There is one thing you can't forget to wear: comfortable shoes. Whichever excursion you choose, at the end of the day you will be thankful you brought sneakers.
Except for the excursion to Assisi and Orvieto, lunch is not included in the experiences mentioned above. Therefore, since you won't have much freedom in choosing a place to eat, it may be a good idea to carry food in your backpack from Rome.
Especially in the case of the Villa Adriana and Villa d'Este from Rome, it is important to take an organized tour. They are such huge places that on a self-guided tour it is easy to miss the highlights, and to wait in endless queues that you won't have to do with a guide.
When visiting the Catacombs, keep in mind that you will need to cover your knees and shoulders, as in any other Catholic place of worship. Normally jeans and a sweater are sufficient for the cold of Rome in the winter months, but in summer the last thing you want to wear is long pants. Try to pack something covering but light in your suitcase if you are traveling during the summer season, you will need it to visit the many Catholic sites in the city.
Something they don't tell you when preparing these excursions is that, especially in the case of Ostia Antica and the Villa Adriana and Villa d'Este, they are not very adapted for people with special mobility needs. The ruins are full of stones and mounds that can make access difficult, so keep this in mind before deciding on an experience.
Other excursions that may interest you
Rome is an exciting city and you will never fully get to know it, but the endless possibilities it offers when it comes to taking an excursion is definitely something to take into account on your trip. You can read more about the other excursions we recommend in this link: The 9 best excursions from Rome.
If reading about Ostia Antica has made you want to visit Pompeii and see with your own eyes the ruins that remained after the eruption of Vesuvius, you can read more about how to make an excursion to Pompeii from Rome here: Pompeii Day Trips from Rome.
In addition, it is also possible to visit the famous cities of Florence, Naples and Pisa from Rome on a day trip. In these experiences, you can see Michelangelo's David, discover the wonderful Florence Cathedral and its architectural genius, or taste the authentic Italian pizza. Here are two articles where you can read all the details about these experiences: Florence Day Trips from Rome y Naples day trips from Rome.