10 Things to Do in Granada in January
Let yourself be seduced by Granada in January and its thousands of charms, winter brings its best colors to this city and you can be one of the lucky ones to visit it and enjoy all the activities that can only be done at this time of the year.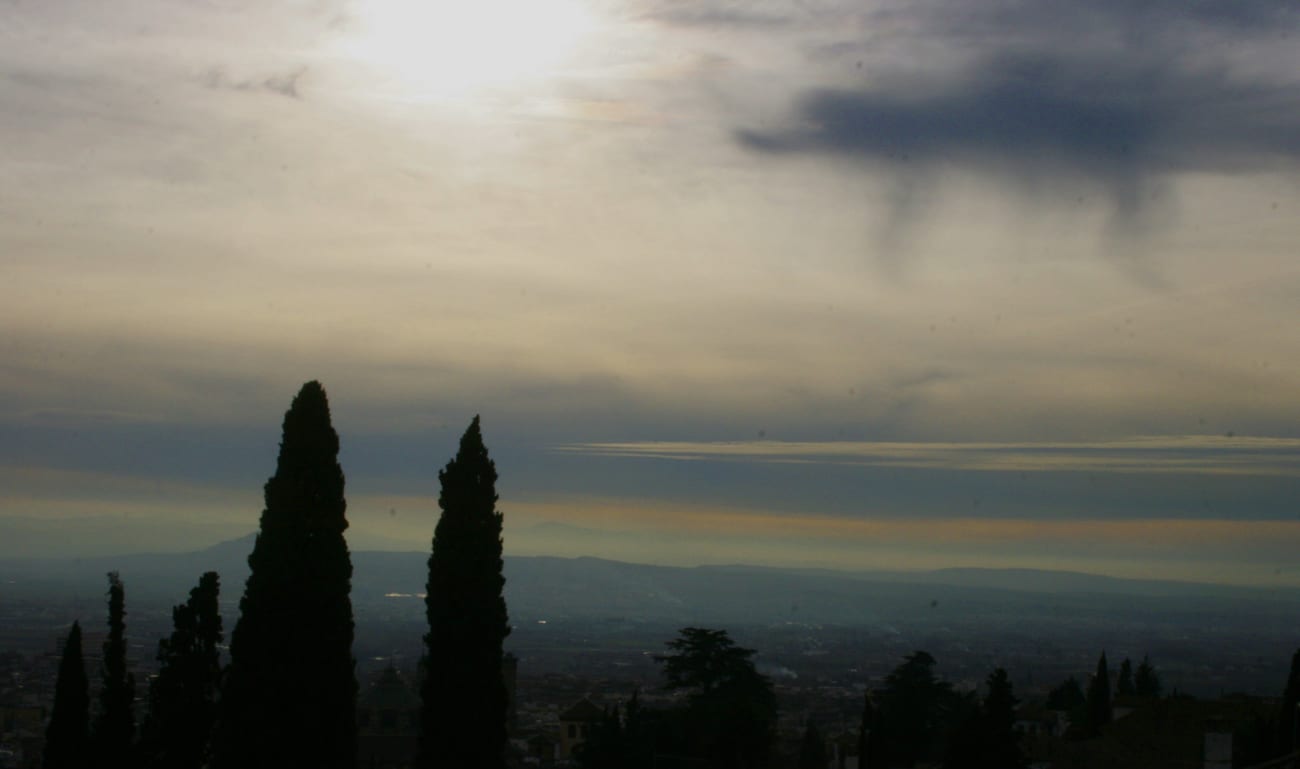 With the arrival of winter, Granada does not lose its magic, on the contrary. In this wonderful city, full of history and traditions, you will have many options for fun and enriching activities and places of interest in Granada.
Whether you are a fan of history, gastronomy, arts or sports, visiting Granada in January you will be able to experience all that and much more, without rushing, at your own pace and without endless lines to enter the main monuments. Find in this link some of the activities that Granada has for you.
Granada thanks to its geographical location has a very pleasant climate even during the winter months, so outdoor activities can be done without any problems.
Also, being low season, you will not find thousands of tourists around and this allows you to experience the best of the city without stress. Take advantage of this unique opportunity to visit one of the most beautiful cities in the world, it is the ideal time to do it because the heat in the high season months can be overwhelming, but January allows you to do and see everything you want in a comfortable way.
Do you want to know what activities Granada has in store for you in January? Here is the top 10 of the best things to do in Granada in January.
1. Attend "Día de la Toma" commemorations on January 2
On January 2, the day of the Taking of Granada is commemorated. The city dresses up to remember the day on which the Catholic Monarchs regained control of the city of Granada in 1492.
The celebrations begin with a tribute to the Catholic Kings at their tombs, followed by a mass and then a parade through the streets of the city that ends at the City Hall. If you happen to be visiting the Alhambra on January 2, you will be able to hear the ringing of the bell to commemorate this historic event.
2. The Three Kings Day Cavalcade, the favorite activity for children
If you travel with children to Granada in January there is an activity that you can not miss, or your little ones will never forgive you. Every January 6th, the Three Kings Day Parade takes place. This parade is the oldest one that takes place in Spain, it is repeated every year since 1917.
During this day, there is a parade of about twenty floats with decorations alluding to the time, in a route that varies every year but usually has more than 8 kilometers to avoid crowds of people. It is a show of music, fun and color that lasts until nightfall and in which more than a ton of candy is distributed among those who attend the show.
3. The Alhambra, a visit not to be missed if you are in Granada
When we talk about Granada the first thing that comes to mind is the wonderful set of monuments, palaces, walls and gardens of the Alhambra. It was the residence of kings and sultans since the 13th century and dazzles all who visit it.
January is the ideal month to visit the Alhambra because it is huge and you have to walk a lot, so in summer it can be a bit overwhelming. A great advantage is that there is no predetermined entrance time, you can enter at any time and without shifts, except in the Nasrid Palaces that do have shifts. You can buy the most complete ticket for around 15 euros. There are also other options for ticket prices and visits.
4. Federico García Lorca, the traces of the most illustrious granadino
If you are passionate about literature, following in the footsteps of Federico García Lorca in the city of Granada is a must. You can visit the most emblematic places related to Lorca scattered throughout the city. There is a lot to see, so it is an excellent idea to do it in January to avoid the sultry heat.
I especially recommend visiting the Huerta de San Vicente, where Lorca wrote many of his most important works and lived his last days of freedom before his arrest and subsequent assassination.
5. Arab culture in the historic district of Albaicín
This neighborhood breathes history. It is the Arab quarter of Granada and despite its centuries of existence, still retains its typical cobbled streets and medieval traces.
There are several cafes and restaurants where you can enjoy the gastronomy of Granada while resting from your walks. You can also enjoy incredible views of the Alhambra. In the Albaicin you can buy presents for your family and friends as there are many shops selling typical ceramics of Granada.
During the month of January, walking through the Albaicin is more pleasant thanks to the weather. Being a medieval neighborhood, most of the tour must be done walking and in summer with the high temperatures the walk is not very enjoyable. In winter, however, you can explore the whole area and also benefit from interesting discounts in craft stores.
6. Live the Flamenco without restrictions in Sacromonte, the gypsy quarter
It has been more than 600 years since the gypsies began to arrive in Spain and settled in what is now the Sacromonte neighborhood. The mixture between the Arab culture and the gypsy customs gave birth to the ex libris music of Granada, the Flamenco.
In Sacromonte you can see many traditional flamenco shows in one of the many restaurants, cafes and bars that offer, along with their gastronomic offer, shows of excellent level.
The great advantage of visiting Sacromonte in January is that you can enter the different places with flamenco shows without having to make reservations in advance and you can even enter the places that are always busy during the high season.
7. Sierra Nevada, for winter sports lovers
Granada in January offers its visitors the possibility to visit the Sierra Nevada, a place that will take your breath away for its unparalleled beauty. In Sierra Nevada in addition to delight you with its beautiful scenery you can practice different winter sports.
The ski resort of Sierra Nevada is among the best in Europe, has excellent infrastructure and services. In addition to skiing you can also practice other sports such as ice skating, snowboarding and sledding, there are sports activities for all tastes.
8. Traditional winter food from Granada, the Olla de San Antón (pot of San Antón)
On January 17 is celebrated in Granada the day of San Antón. This saint, protector of animals is very venerated in Granada and is traditionally linked to pork. The pot of San Antón is a dish made with pork, especially on January 17, but can be found on the menu of several restaurants throughout the month.
It is a pot meal, similar to a stew, with many calories, ideal to face the cold of the mountains, it was created centuries ago by the peasants at the time of slaughtering pigs and harvesting olives to withstand the low temperatures.
9. Beach during January in Granada
Believe it or not, you can enjoy the beach in Granada in January. In the so-called Costa Tropical of Granada there are temperatures that hover around 20 degrees Celsius even in the middle of winter, so it is possible to enjoy a few hours on the beach in the middle of January.
On the Costa Tropical of Granada there are many beaches with sand and clean water that invite you to relax even in winter, so you can tell your friends and family that on the same day you skied in the Sierra Nevada and also bathed on a beach!
Religious tourism in Granada, the Cathedral of Encarnación and the Royal Chapel
Granada breathes history and being Spain one of the most catholic countries in the world, religion is an important part of Granada's culture.
If you are a fan of religious tourism, you should not miss a visit to the Cathedral of Encarnación and the Royal Chapel. The month of January is optimal for these visits because you avoid the huge crowds of tourists in other months and you can appreciate the religious art in all its splendor with time and without having to wait to enter.
January is the best month to enjoy Granada
As you can see, Granada in January offers activities for all tastes, sports, history, gastronomy, poetry, music, traditions and lots of fun. There are many advantages if you decide to travel to Granada in January.
On the one hand, you will have the possibility to make the trip of your dreams at a much lower price. Airline tickets are much cheaper at this time of year and hotels also have low season rates because travel prices are greatly reduced in the winter months, especially in January. Many of the attractions also have promotional prices in low season and you can even benefit from the special packages that some tour agencies offer during this time of the year.
In addition, there are things you can only do in Granada in January and not in other months of the year, such as enjoying some of the city's traditional festivities like the Día de la Toma or the events for New Year's Day and Three Kings Day. Winter sports are also at their best in January, when the Sierra Nevada dresses up to welcome snow lovers.
The weather in Granada in January
Unlike other European cities, even within Spain itself, Granada has a very friendly climate in winter. During the month of January you can find many sunny days with clear skies. Being a dry climate, the cold is not felt as much as in other regions so you can enjoy many walks and outdoor activities as rain is not very frequent at this time of the year.
During the night, temperatures do drop quite a bit, so it is always advisable to bring a coat if you are going out at night. There may also be frost during the night hours, so remember these details when packing your bags.
In Granada during the summer there are days when temperatures exceed 40 degrees Celsius, making it very difficult to do outdoor activities. Take advantage and visit Granada in January if you want to get to know this wonderful city in total comfort, without rushing, without crowds and with a pleasant climate.