Visiting Wieliczka Salt Mines with Kids
Read these tips to make your visit to the Wieliczka Salt Mines with children a success - they will have a great time!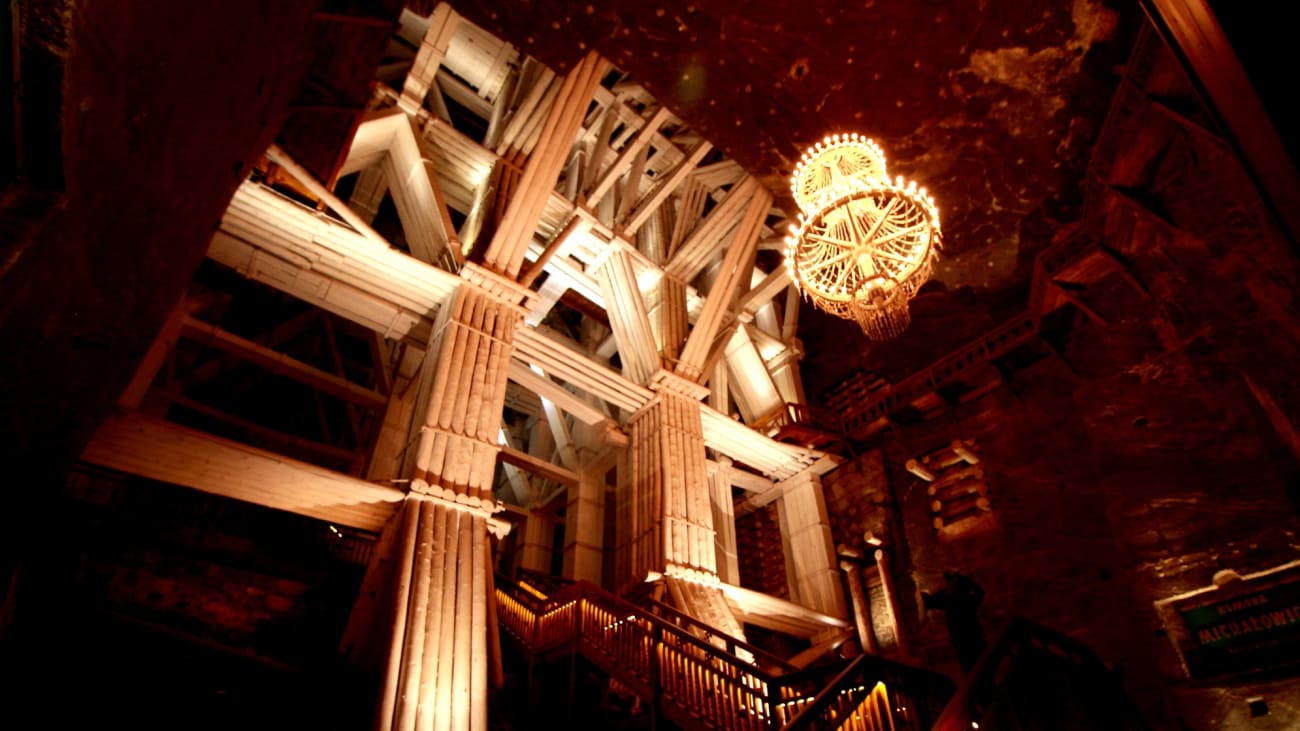 The Wieliczka Salt Mines promises to be one of those visits that will blow the minds of the little ones at home but, like all family visits, there is a trick to it.
To make sure everything runs smoothly, don't miss these 8 tips that will help you plan your trip to this spectacular Polish tourist attraction. Take note!
1. An organized excursion, more convenient for family trips
Although you can go to the Wieliczka Salt Mines on your own, when traveling with your family it is a good idea to have everything well planned and not to improvise. Especially when sightseeing with small children.
In this sense, taking an organized excursion to the Wieliczka Salt Mines from Krakow always makes things much easier and simpler.
You won't have to waste time looking for transportation or figuring out the fastest route so that the little ones don't get exhausted. In fact, most of these organized tours pick you up and take you to the hotel which is very convenient for everyone. Plus, you won't have to deal with a foreign language to get tickets at the ticket booth and make the kids wait in line unnecessarily. This is a very popular attraction in the country and depending on the day the lines can be long.
Opting for an organized excursion to the Wieliczka Salt Mines from Krakow makes everything easier and everything is designed so that you don't have to worry about any of these issues, just have fun and let yourself go!
If the idea of taking an organized excursion to this beautiful monument appeals to you, I advise you to take a look at the post Excursions to the Salt Mines from Krakow where you will find more information on this topic and some interesting proposals.
2. Always book your tickets in advance
If I had to give you any advice when visiting the Wieliczka Salt Mines with your family, it would be "don't put off until tomorrow what you can do today", especially when it comes to buying tickets.
As I said, this is a very famous monument in Krakow and every year almost 2 million people visit it. That is why it is vital to book your tickets as soon as possible if you do not want to be left without them after having gone there (imagine the disappointment of the kids!).
Nor having to queue endlessly at the ticket office to get a place on the tours in Polish or English where, unless you understand the language, you will miss the guide's explanations and the tour loses its charm.
In this sense, my advice is to buy your tickets online to the Wieliczka Salt Mines, because you can compare schedules, availability, rates and types of routes (depending on the age of the kids there are some tours that combine the visit to the mines with Auschwithz, with a Christmas market or with Oskar Schindler's factory). In Hellotickets you will have many options to choose from and you will have the peace of mind to take the tickets with you from home!
For more information you can read the post Tickets for the Salt Mines: prices and how to buy them.
3. Take advantage of reduced prices for children on entrance tickets
When we travel as a family, the price of the excursion is a fundamental factor in calculating the budget that we will allocate to an activity during a trip.
In the case of the Wieliczka Salt Mines, children up to 4 years old can access for free while for the rest of the children from 4 to 12 years old there are very reduced rates that compensate.
For example, in Hellotickets when you go to book your tickets you will have the option to select the age of the kids, so that the reduced price you will have to pay for each one will be calculated automatically. It's practical, isn't it?
4. Protect them from the cold in the mines, even in summer!
Whether you visit the Wieliczka Salt Mines on your own or on an organized tour, the touristic walk through the depths takes about 2 hours.
As you can see, the tour is long and inside the mines it is quite cool even in summer because of the humidity. Temperatures range between 17ºC and 18ºC so it is important that you keep the children warm so that they do not get cold during the tour regardless of the temperature outside.
Also, remember to wear comfortable shoes so that their feet do not hurt when walking and that the soles should be non-slip to avoid falls in areas where there is less light or where the ground is a little more slippery.
5. Go to the restroom before starting the excursion
Before starting the tour of the Wieliczka Salt Mines, it is essential to take the kids to the toilets, as they are often surprised by the call of nature at the most unexpected moment.
You will find the toilets when entering the Daniłowicza Well, but during the tourist route (40 and 90 minutes after starting the visit) there will also be a short break to go to other subway toilets so as not to get in a hurry on the way.
6. Bring snacks to snack on in your backpack
Kids are unpredictable. We don't know when they will want to take a break or get hungry. That's why it's always a good idea to carry some snacks and water in your backpack in case they get the munchies during the hike.
At the Drozdowice Chamber you will have a short break for a drink and there you can also buy food and drinks, which will help you to keep them with enough energy to finish the tour.
7. Put them in context so they understand what they are going to see
The inside of a mine may seem an atypical place to go on a family vacation, but the truth is that this is a different and very original activity where children can let their imagination run wild and feel like a little explorer for a day. It will be something they will remember for a lifetime!
During the itinerary through the Wieliczka Salt Mines they will see incredible sites: beautiful salt lakes, curious rock formations and a lot of subway chambers and galleries, each one more impressive than the last. In addition, the guide will tell you many legends and curiosities that will leave you speechless. You will love it!
However, before arriving at the monument to liven up the journey, if you want you can tell them a little of what they will see there so that they have a greater context and better understand the visit. In the post What to see in the Wieliczka Salt Mines you will find a summary that will help you.
8. Be careful with strollers
If you are going to visit the Wieliczka Salt Mines with a baby, instead of opting for a stroller I recommend you to take a baby carrier because once the visit starts there is nowhere to leave the stroller and also during the route you will encounter many steps.