How to Get to Venice from Milan
Have you ever heard the phrase "lose yourself to find yourself"? Well, in the journey from Milan to Venice you find the perfect opportunity to achieve it. Of course, take your camera in your hand and write down my tips so you don't miss any detail on your next trip.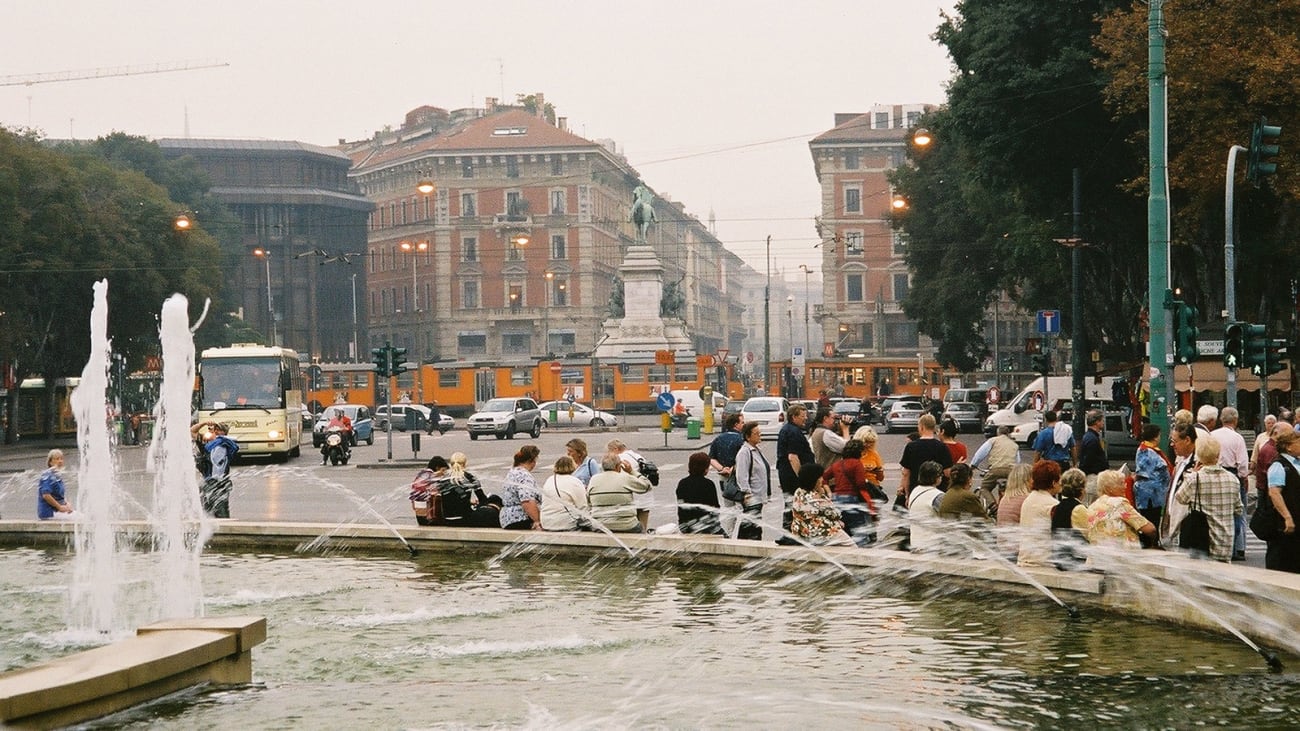 If you are preparing your itinerary with all the things to see and do in Milan, a visit to Venice should be in your top 3 activities. The Milan-Venice route is one of the smartest options if you want to visit the best of these two tourist cities. Separated by 280 kilometers, it is part of the best tours and excursions from Milan for its practicality and beauty.
The options to get there are multiple. You can choose how to get from Milan to Venice by train, bus, car or other means of transportation. To help you make a decision, in this post I will show you the best options to make the journey between the two cities. You will discover that touring Venice is a unique experience that will compel you to visit it after reading the following ways to move from the Lombard capital.
1. The best way to get to Venice: a guided tour
Whether it's your first time traveling to Venice or you prefer recommendations, tips and explanations of the points of interest in person, a guided tour will get you out of trouble and will be your best option to get to know the main attractions of Venice. Ready to live the adventure?
For starters, it's important to know that most of these excursions are split between walking around Venice's monuments and boarding a boat for the full experience. You can visit St. Mark's Basilica, tour the interior of the Doge's Palace or walk along the Rialto Bridge or the Bridge of Sighs.
Local tours are usually flexible and the guides will arrange everything for you to enjoy an unforgettable visit. You can get to know the city, enjoy a delicious vitello tonnato, have a coffee on a terrace, buy souvenirs, take a gondola ride or simply explore this paradise at your own pace.
Interesting details
Price: available from 120 €.
Duration: Between 12 - 13 hours.
Advantages: Bus transportation, round trip service, bilingual guide, boat ride on the Venetian lagoon.
Disadvantages: Most of these experiences do not include drinks and snacks. Not suitable for wheelchair users.
Suggested activities during the tour From 30 € you can enjoy a gondola ride on the Grand Canal for a leisurely 30-minute ride.
2. The luxury option: by plane
You can go from Milan to Venice by plane for the comfort and speed of traveling from the heights. A direct flight between Milan and Venice takes 2 hours and 30 minutes, however, take into consideration that there are few direct flights on this route.
Commonly travelers who choose this alternative must make a stopover in Rome, Brindisi or Cagliari, which immediately discards the advantage of speed. Honestly this alternative is not very advantageous if you do not get a direct flight, besides, you have better options such as trains.
Interesting details
Price: Available from 210 €.
Duration: Direct flights 2 hours and 30 minutes. Flights with stopover, more than 3 hours.
Advantages: The opportunity to enjoy the journey from the heights.
Disadvantages: The cost-benefit ratio is not attractive. The time invested can also be a problem.
Suggested activities during the tour: Just relaxing, reading a good book or having a good conversation with your flight companion. The best will come after landing in Venice.
3. The most flexible way: by private car
Imagine that your road trip of the year is between Milan and Venice, a dream come true, don't you think? Check the best time to travel to Venice and prepare your car or rent one because it will be your ideal choice.
By private car
If you are thinking of traveling by car in Italy, especially in the north, believe me you will not regret it because the highways are very well signposted and in excellent condition. To make it easier for you, you have two options to enjoy your road trip: the first one is to take the A4 Torino-Trieste highway, which runs through cities such as Bergamo, Brescia, Verona, Padova and Vincenza.
These cities are perfect to make stops, get to know them and enjoy them by bike and at the end make a stop among the best restaurants at cheap prices in Venice.
Another way to reach Venice from Milan by car is through the A1 Milano-Napoli highway to Bologna, making a route through Piacenza, Parma and modern. In addition, another way to make the experience more complete is the A13 Bologna-Padova route to Venice, passing through Ferrara.
The aforementioned route is a bit longer, a total of 363 km, but if you are not in a hurry to get to Venice so quickly, you can travel the gastronomic route of via Emilia and book a tour to taste the best dishes of Italian cuisine.
By shared car
Carpooling is an economical way to travel internally in Italy. As its name suggests, it is about sharing a car with a stranger.
Although in Italy it is a method that started to gain popularity from 2017 by local people, it is still sensitive to the safety issue among foreigners. The most popular site is:bla bla car.
From 11 € you can do your Milan - Venice tour in about 2 to 3 hours. Tourists are still skeptical about this option, but the price is still winning them over, doesn't it sound good?
Details of interest
Price: The price can vary depending on the route, but approximately 20 € for fuel, 25 € for the toll, this will depend on the route you choose. And finally, the parking lots are between 15 € the farthest and 30 € the closest.
Duration: Between 3 - 4 hours depending on the route you choose.
Advantages: It is a flexible experience that allows you to see more places than you imagined.
Suggested activities during the tour: If you want to stop in any of the cities, I recommend the Venice to Bologna tour, it has many activities for family enjoyment as well as for those who want a gastronomic tour in style.
4. The cheapest way to go from Milan to Venice: the public bus
The bus will always be the best option for those travelers who prioritize saving during their trips. If you are one of them, then you should know everything that this experience offers you.
Undoubtedly, taking the bus has its advantages such as making stops in parks, gardens or some other attraction that you will find during the route. In the case of the Milan-Venice or Venice-Milan route, there is a very easy way to get there and back.
Milan-Venice route
The departure station is called Milano Lampugnano, which is located on the outskirts of the city, but the route is simple:
Take the metro line 1 (red color) which leaves from the Central station and Lampugnano stop.

Once in Venice, get off at the Tronchetto stop.
Then you can take a vaporetto or walk.
Return from Venice to Milan
The station to return from Venice to Milan is at the Tronchetto, located on the artificial island of the same name. To return you must:
Take a vaporetto to reach the stop.

Once at the stop, take line 1 back to Lampugnano.

Get off at the central station.
Interesting details
Price: Tickets from 17 €.
Duration: Between 4 - 5 hours travel time.
Advantages: Mainly the price of the tickets, and there are seasons where you can get better deals. The best qualified company is Flixbus, which has 9 departures a day.
Disadvantages: The hours on the road, as well as the possible stops is an issue to evaluate in these tours.
Suggested activities during the tour: If there are any stops during the tour, you can eat at a local restaurant such as Antica Trattoria Lampugnano.
5. The most practical way to go from Milan to Venice: high-speed trains or regional trains
Regional trains in Italy are chosen by tourists who want to save time and money, and they are such an economical option that it is worthwhile despite the duration.
Milan is currently served by 23 railroad stations. The most important railway stations in Milan are: Milano Centrale, Milano Rogoredo and Milano Porta Garibaldi.
In the second case, the three most important railway stations in Venice are: Venezia Santa Lucia, Venice and Venezia Mestre, the latter being the most popular among travelers.
Option I: Regional trains
The offer of regional trains is wide, so that every hour there are between two and three trains waiting to make the journey between the two cities. To check timetables it is preferable to enter from the official website of Trenitalia, which offers a variety of trips at prices with a good time/cost ratio.
Regarding the fares on regional trains there is only one and it is the Ordinary, based on the distance between the stations of origin and destination and the class or level of comfort, as indicated in its regulations.
The trick to get cheap train tickets is to make a reservation in advance. When planning your trip, take your time and book your train tickets as soon as possible, so you will have a wider range of schedules and prices to compare.
Details of interest
Price: Between 20 and 30 €.
Duration: Between 3.5 - 4 hours, including one or two transfers.
Advantages: The main advantage of this experience is the price, and like the high-speed trains, they offer WiFi service and other amenities.
Disadvantages: There is only one fare, in some they may include one more. But when you buy the ticket you must make sure of the conditions.
Suggested activities during the tour: you can make a complete visit to St. Mark's Square. Also, a way to make this experience more bearable during the transfers or stops is to take pictures of the beautiful landscapes of Italy that you will contemplate during the tour. Guess the best part? It's free, you just need your camera.
Important: the Trenitalia website is not available in English, be sure to select "Regional" in the "Main Solution" section.
Option II: High speed trains (frecce, the most recommended option)
Traveling by train from Milan to Venice gives you the opportunity to get to know a splendid city in the most practical, safe and economical way.
Given the breadth of the Italian rail network, it is possible to reach any destination by train, extend your tourist route or stay in a single city to appreciate every little detail that makes it up. But, if you are looking for the fastest way, then high-speed trains are for you.
The main company that manages the railway scene in Italy is Trenitalia, which has 4 main train models, being the Frecciarossa the fastest, as it can reach up to 400 km/h.
There is also a new high-speed rail transport line called Italo, which offers most of the benefits of the first option.
Details of interest
Price: Between 30 € - 120 €. This will depend on the fare groups. Treintalia offers 4: Base, Economy, Super Economy and Ordinary, you can get offers from 9 € by booking in advance. In addition in each section you have standard, standard silent, premium, business and executive options for more privacy and comfort.
Duration: 2 hours and 25 minutes will be enough to connect the two cities.
Advantages: They have better schedules, include WiFi, bathrooms, plugs, air conditioning, luggage space, restaurant and bar on board.
Disadvantages: When buying the ticket there can be confusion if it is your first time, be sure to select "Venezia S. Lucia" as the arrival point.
Suggested activities during the tour: Once you have arrived at Santa Lucia station you should take one of Venice' s vaporettos (water buses for 7,50 €), in this way you will travel along the canal passing by two major attractions; the Rialto Bridge and St. Mark's Square.
Important: be sure to select "frecce" in the "Main Solution" section.
Comparative transport from Milan to Venice
By plane
Direct flights 2 hours and 30 minutes. Flights with stopover, more than 3 hours.
From 210 €.
By private car
From 2 to 3 hours
From 11 €.
Carpooling or carpooling
from 2 to 3 hours
From 11 €.
By bus
From 4 to 5 hours
From 17 €.
By regional trains
Between 3 hours 30 minutes - 4 hours
From 20 €.
By fast train
2 hours and 25 minutes
Between 30 ¤ - 120 ¤.