10 Best Travelling Tips to Budapest
Budapest is fully prepared to receive the large number of tourists that visit it every year due to its many attractions. Despite this, it is always good to have some keys to reduce the chances of any problems.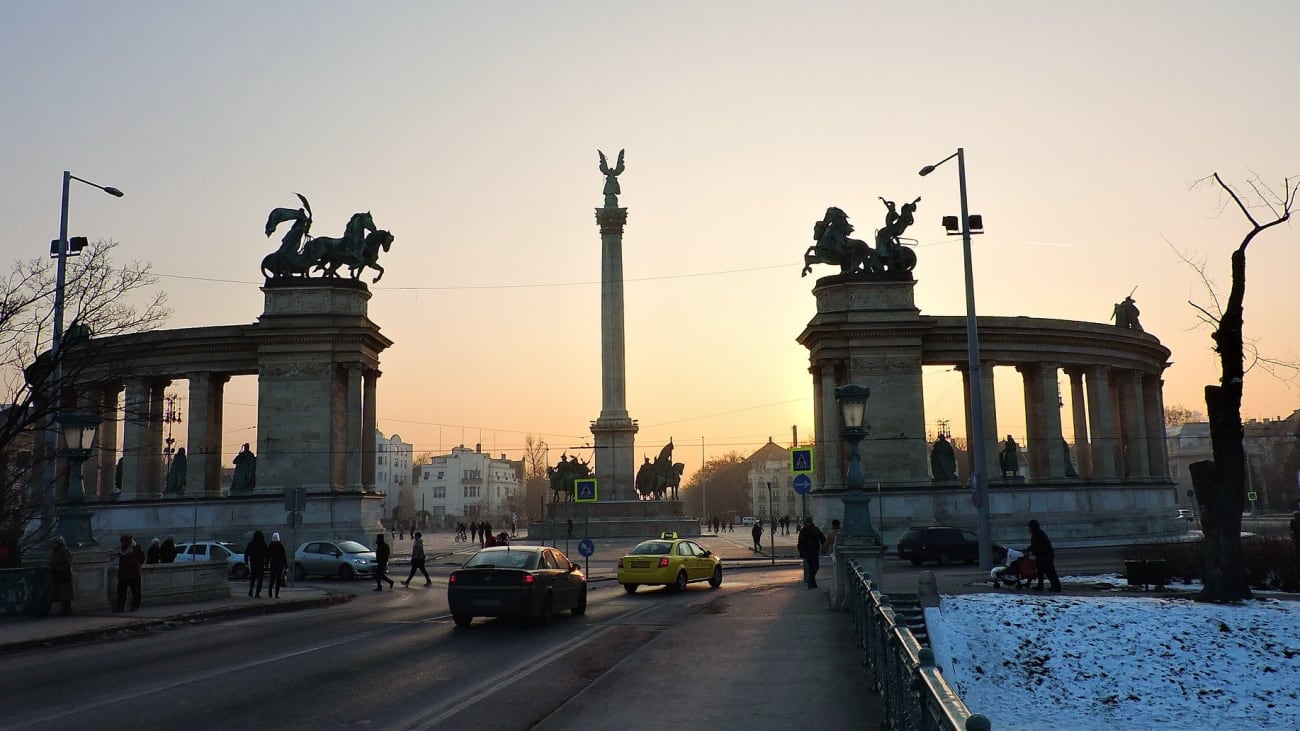 When planning a trip to this destination, you should not only study what to see and do in Budapest. Its tourist infrastructure has improved a lot in recent years, which makes it much easier to go around to see attractions such as the Parliament or the Buda Castle, find a place to eat or have a guide to explain what you are contemplating.
However, no matter how well you prepare your stay, there is always a small chance that something may come up or that you will have to face some unforeseen decision. For that reason, here I leave you a series of basic tips for traveling to Budapest that you can take into account so that nothing goes wrong and you make the most of your time.
1. Start with a guided tour or opt for the tourist bus.
A good way to start your stay in the city is to take a guided tour that will take you through the essential places of Budapest. In this way, you will not only have a first contact with the city, but you will learn something of its history that can come in handy for the visits you make later.
If you are sporty, in Budapest you can hire a bike tour, although you can also opt for one on foot through the city center.
Another great option to tour the city comfortably is to buy a ticket for the Budapest tourist bus, whose characteristics make it more advisable than in some other cities.
The price (either the 24 or 48 hour option) is very affordable and the route passes through many of the tourist attractions that you will want to know: St. Stephen's Basilica, the Chain Bridge, the Millennium Monument or the Synagogue, to name just a few.
With this means of transport, with its free stops to get on and off, you will also enjoy the commentary on board to learn about the city you are visiting.
2. Find where to exchange euro to forint
Hungary, in spite of being part of the European Union, conserves for the moment its own currency, the Hungarian forint. As in all the countries where this happens, it is necessary to look for the best places to change money.
Unless you need it urgently, my advice is to avoid changing money at the airport, since the exchange rate is not usually favorable. Instead, look for exchange houses around the city center and compare between several of them before deciding. Normally, they should give you around 330 guilders for each euro, but it is always a good idea to check the rate before you travel.
Another option increasingly used is the debit or credit card. On the one hand, you will be able to use it to pay in most restaurants, stores or monuments and, on the other hand, you can withdraw money at the many ATMs in the city.
In both cases, I recommend you to check beforehand the possible commissions that your bank may charge you. In my experience, it is usually more practical to pay with the card than to use it to withdraw money.
Get used to forints
Although in all countries it is advisable to get used to the new coins and banknotes, in Budapest I advise you to keep separately the** 1,000 and the 10,000** bills. Although the color is somewhat different, in places with little light it is not difficult to confuse them and end up overpaying.
3. Dare to try Hungarian cuisine as part of your discovery of the country.
Trying new dishes and getting to know everything related to food is, from my point of view, part of any self-respecting trip. Even more, if possible, when you travel to a place whose gastronomy is not too well known. For that reason, I advise you to dare to discover the interesting culinary offer of Budapest,
Those who prefer to be accompanied in this discovery can hire one of the gastronomic tours offered in the Hungarian capital and, in many cases, also include their wine production.
Among the dishes that you can not miss are some that we can classify as fast food and others more elaborate. The most interesting are the following:
Goulash: Hungarian goulash is possibly the country's most international dish. It is a meat soup or stew with vegetables seasoned with paprika.
Lángos: a kind of fried bread served with sour cream, garlic sauce or cheese.
Chicken stew with paprika: paprikás Csirke is another of the most popular dishes in the country.
Halászlé: fish soup with paprika and some vegetables...
In addition to the food, in your trip you can not miss a glass of palinka, preferably in one of the ruin bars in the Jewish quarter.
Do you tip in Budapest?
When you go to a restaurant in Budapest it is customary to leave a tip of about 10% of the total bill. In some places, however, this amount is already included in the bill with the concept of "service price".
4. Is the Budapest Card worth it?
Like other cities, Budapest also has a tourist card that offers discounts to enter some of its museums, monuments and attractions. The Budapest Card, name of this card, can be useful to save money during your trip, but my advice is to study beforehand if you are really interested.
This card is sold in various formats according to its validity. It ranges from 24 hours to five days, with an approximate price of between 23 and 62 € depending on your choice.
It is important that you check the monuments with discount included in the card that you plan to visit and make calculations with the price of the tickets if you buy them directly. Do not forget to include also the savings on public transport, because with the Budapest Card you can use it without limits.
5. Buy tickets to the Parliament in advance
The influx of tourists to Budapest has been growing steadily in recent years. Until not too long ago, most visitors came to the city as part of a tour that included Vienna and Prague, but now more and more people are spending more days in the Hungarian capital. This makes it necessary to buy tickets for some places in advance.
This foresight when buying tickets is even greater when it comes to the Parliament, one of the most spectacular buildings in the city. Already its exterior deserves that you spend enough time to see it in detail, but its interior is the most attractive.
The Parliament can only be visited by a guided tour, as explained in this article on tickets.
Although it is possible to buy them at the ticket office, after waiting in a long queue, it is best to buy them online at the Parliament's own website or, better, hire a city tour that includes this guided tour inside.
Keep in mind that the security rules of the place require you to arrive about 20 minutes before the scheduled time of the visit.
6. Don't miss Margaret Island
With the exception of the City Park (which you can not miss), Budapest does not have too many green areas in which to relax or even sit for a while while you eat something. However, in the middle of the Danube there is a large space that is worth approaching: Margaret Island.
More than 2,500 meters long, this large park is equipped with leisure and relaxation areas for all visitors. In fact, it is a regular meeting point for families in Budapest on holidays.
Inside the island you can also see the ruins of the former Convent of St. Margaret, as well as a small church, a zoo, a swimming pool with water slides and an old water reservoir that today serves as a lookout.
One of the best ways to tour the island is by renting a bicycle, although it is also not bad to just go for a walk. To get to the island, the best option is to take the streetcar, lines 4 and 6, to the Margarita Bridge.
Joaquin's Traveller Tip

If you are a student, don't forget to bring your student card, as it will give you access to discounts in many monuments and museums.
7. Stroll through Budapest under its night illumination
Although there is no doubt about the beauty of the city in the daylight, the night in Budapest and the lighting of the night illumination, makes it acquire a unique and almost more impressive aspect. My advice is to start walking first on both banks of the river and to contemplate from there the Chain Bridge, the Buda Castle or the Parliament.
If you have time you should also go up to the castle quarter to get closer to the Fisherman's Bastion, from where you have some of the best views of the illuminated city. Of course, you can also hire a night tour of the city to be accompanied by a guide.
8. Dare to go off the beaten path and discover some lesser-known sights
When you travel to Budapest you have in mind to visit places like the Buda Castle, the Parliament, its main churches or the Central Market. However, if you have enough time I encourage you to leave a little of those routes and discover some less known places but of great interest:
Go on the hunt for street art: Budapest is full of giant murals or tiny figures on its walls. Dare to look for this street art, as it will not leave you indifferent.
A drink on a boat: this is not one of the great night cruises with dinner. In this case, the pub is on an old Ukrainian cargo ship on the Danube.
Pinball Museum: if you miss the old pinball machines, in Budapest you will find an entire museum dedicated to them. Obviously, you will also be able to play a game.
Communist statues cemetery: the click here houses a large number of communist statues that once were scattered around the city.
The hospital and subway bunker: in the Buda area you will be able to visit a former subway hospital that was transformed after World War II into a nuclear bunker.
9. Learn how to use public transport in Budapest
Most of the tours that you are going to do in Budapest are going to be walking. However, it is possible that at some point you may need to use public transport, either to return to the hotel or to get to a monument that you do not feel like walking.
Budapest has a good transport network, consisting of streetcars, buses, a funicular and the metro, the fourth oldest in the world and the jewel in the crown in this aspect. Possibly, it will be this last means the one you will use the most.
Although you can buy tickets for individual trips, with a price of just over 1.10 €, if you are going to use it frequently I recommend you to buy one of the existing day passes. Here you can find all the information about the different types.
To buy tickets or passes you will only have to go to a metro station, newsagents or kiosks.
One tip that you should not leave aside is that the ticket inspectors are known to be quite hard, especially with tourists. Do not try to use any of the public transport without a ticket, as the fines are high.
10. Write down some places to visit if you are traveling with children
Traveling with children is a real challenge for many. In general, they get tired before museums and on hikes and naturally prefer places where they can have fun.
Fortunately, Budapest offers plenty of places and activities for the little ones to have a great time:
Aquaworldwater park.
Take them on a ride through the hills of Budapest on the so-called children's train.
Take a trip to nearby Lake Balaton.
At the Heroes' Square you will find attractions they will enjoy.
If you take them to the Széchenyi Spa I assure you that they will have a great time.