Budapest Transfers
Forget about worrying about finding the right transport to get to your hotel from Budapest airport: I'll tell you all the options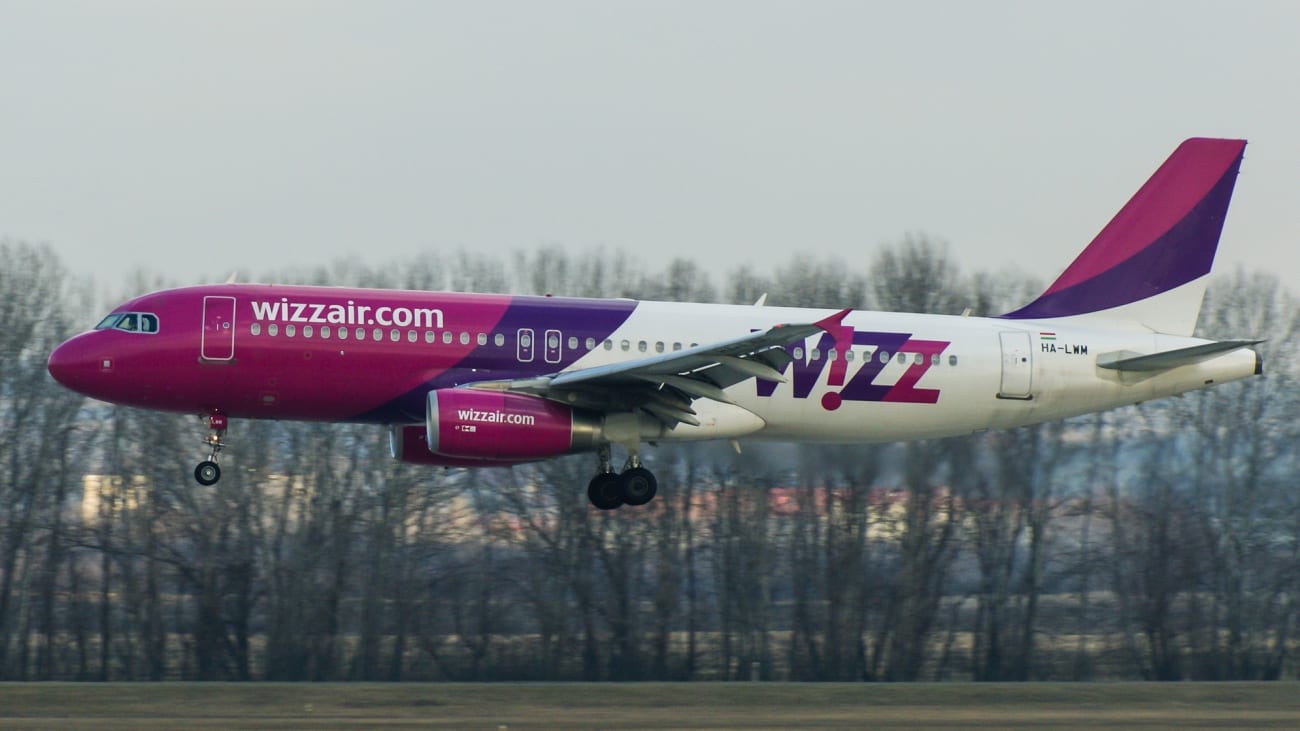 Budapest Ferenc Liszt Airport (formerly called Ferihegy Airport) is located 16 km from the city center, which is about 40 minutes by road or train.
Private transfer from Budapest airport to your hotel
The main advantage of hiring a transfer between Budapest airport and your hotel is that it is available 24 hours a day, seven days a week (so no matter what time your flight arrives).
With this service, you will have a professional driver at your disposal waiting for you upon arrival with a sign with your name, you will not have to wait in line and you will make the trip comfortably and with space for your luggage with a maximum of 15 passengers. The vehicle is also adapted for baby strollers or travelers using wheelchairs.
How it works
The reservation is online and up to 24 hours before cancellation is free. Once you choose the day you want to hire the service, you will have to provide via email your flight details (so that the driver can adapt if there are delays) and your hotel details (so that the driver knows the address to which he has to take you). Once you confirm your reservation you will be given instructions on how to meet your driver who will be waiting for you with a sign with your name on it at the departure of your flight.
Return service from the city to the airport
This transfer service is also available to get you from your hotel to the airport at the end of your trip. The operation, prices and booking process are the same: you will have to leave your hotel details so that the driver can pick you up at the time of your choice. If I may give you a tip, allow plenty of time to arrive without (same conditions except you will need to be available well in advance to avoid missing your flight).
Ana's Traveler Tip

If your flight arrives early in the morning it will be particularly difficult to get to the center by public transport; private transfer is available 24 hours a day.
3. Transfer from Budapest train station to your hotel
If you are arriving in Budapest by train because you have been visiting the surrounding area, you will need to get to your hotel. For me, the most comfortable way to do it is with a private transfer from Budapest train station to your hotel. With this service, a driver will be waiting for you (you and your group) at your arrival and will take you directly to the hotel, no waiting.
As with the airport transfer service, you will have to provide your arrival details to the station so that they can arrange for your pick-up. The driver will be waiting for you even if your train is late.
Return service from your hotel to the station
You can also arrange a return transfer from your hotel to the Budapest train station at the end of your trip. After an intense trip and especially if you are loaded with luggage, I recommend this option.
4. Other options to move from the airport: public transport or cab
If you use public transport to get to the center of Budapest you will save money. It is a more inconvenient option as it does not take you directly to your hotel and you will probably have to wait at the airport, but it is available if you arrive in Budapest during the day (at night, particularly between 11 and 4 o'clock, schedules and combinations get complicated).
Bus 200E + Train
The 200E bus takes about 25 minutes and costs around one euro. It is the cheapest option, but it will not leave you in the center but at a train stop (Köbánya-Kispest) from where you can get to the center (Western Railway Station), also for one euro the trip in another 25 minutes.
Shuttle bus 100E
From five in the morning to one twenty in the morning, this bus leaves every 20 minutes (approximately) and leaves you in the center of Budapest (either at the stops Kálvin tér and Astoria M, in Pest or Deák Ferenc Tér, in Buda). It costs about 3 euros and takes about 40 minutes. If you choose this option remember to always look at the distance from the stop where you get off to your hotel to see if it is a journey that you can walk or if you have to find another means of transport.
Bus 900 (night bus)
Between one and four o'clock in the morning this line is available and goes to the Bajcsy-Zsilinsky Street stop. From there there are two other night bus lines 950 and 950A that will take you to the center of Budapest.
Cab
If you arrive to Budapest and you do not have contracted the transfer to your hotel, there is also a cab rank in the airport (always make sure that the cab in which you ride is official). The trip can cost you 18 euros, something that may not seem much, but it is one of the most expensive options compared to the average price of the transfer in this city. Cabs are safe and a comfortable option, but at certain times it can be difficult to get one.
Ana's Traveler Tip

If you want a transfer to your hotel, book in advance. There are minibuses at the airport that will do it, but they don't have a fixed price and you will have to wait for them to fill up.
5. This is the Budapest airport
The operation of the Budapest airport is quite good and also has the advantage that, for belonging to a European city, is not a very large airport so it is easy to find your way around. It has two main terminals: Terminal 1 and Terminal 2. Both are connected to each other and, whether you leave from one place or another, you will arrive at a main hall where family, friends or private drivers are waiting for passengers.
In addition to stores where you can buy water or something to snack (prices are acceptable), on your way out you will also see ATMs. Although Hungary is part of the European Union, its currency is still the Hungarian forint and not the euro, so these ATMs are there for you to change or withdraw money. The commissions in these ATMs will be higher than others that you can find in the center.
6. First tips for your arrival in Budapest
The airport is also the first contact with the city. A city that, if you like it as much as me, can become your favorite. It is important to know how to move around the airport, what kind of services you will find and how to get to your hotel in the center, but there are also some first tips to keep in mind when planning your trip. Before taking out the guidebook and the camera...
When to travel to Budapest
Budapest can be enjoyed at any time of the year. The high season is in summer when, except in heat waves, you will have a very pleasant temperature for sightseeing in the city. For example, many hotels do not have air conditioning because it is not something that is needed. If you travel to Budapest in winter you will find temperatures of several degrees below zero, so it is essential to go with warm clothes and make short stops during the sightseeing tours to warm up.
How to move in Budapest
The city has a metro and a public transport network that works quite well, but the dimensions of the city allow you to walk around it without difficulty. Cabs are very cheap and operate with closed fares by the meter: my advice is that you do the nearby routes on foot and do not rule out using a tourist bus to move between the main points of interest (you can read more here: Budapest Hop on Hop off Bus Tours).
How to change money
The currency in Budapest is the Hungarian forint. One euro is 350 Hungarian forints. You can change money at the airport, but in the exchange offices in the city center the exchange rate will be more favorable. In any case, the prices of the city, if you travel with euros, are very low so you will be able to give yourself the whims that you want during your trip.
Where to stay in Budapest
If you book your accommodation in advance you will have where to choose without paying exorbitant prices (although you can also make a trip "big" staying in one of the luxury hotels in Budapest). The river is the reference point to locate you in the city; it divides the banks of Buda and Pest being Pest the most modern part of the city. Any accommodation located near the river will be a good choice for your trip.
Special requirements for transfers
If you are going to hire a private transfer and you have special requirements such as bulky or delicate luggage, remember to inform the company with which you hire the transfer. You will have no problem, but they will take it into account when it comes to needing extra space in the vehicle.
What to bring in the suitcase
If it is winter, take plenty of warm clothes including thermal shirts. I also recommend you to carry in your cell phone an application that allows you to locate yourself in the city without having to spend data. The name of the streets can be disconcerting in a first contact with the city and that will make it more difficult to move around than it can be in other European cities.
What to eat
Hungarian food is delicious and very cheap in most restaurants. Do not leave the city without trying spoon dishes like goulash, but do not forget the street snacks like langos, a hot fried bread with different ingredients on top.
If you take a guided tour in Budapest always ask your guide for a menu restaurant where the workers of the city go. Finally, do not forget the sweets because in Hungary there are authentic delicacies very different from those you can eat elsewhere in Europe. In fact, if you are thinking of taking a guided tour of Budapest, here is a list of the best ones: 16 Best Day Trips and Tours from Budapest.
About the train station
The main train station in Budapest is Keleti and it is located on the Pest bank in the center of the city, although a bit far from the river. From there you can take trains to neighboring countries like Vienna or Prague and also others that will take you to towns near the Hungarian capital. If instead of arriving at the city's airport you arrive at the train station you will also have options of private transfer to your hotel or public transport.