12 Things to Do in Budapest in September
National Gallop, the Craft Beer Festival or the Jewish Summer Festival are just some of the activities that characterize the city at this time. Enjoy the local celebrations of September in Budapest.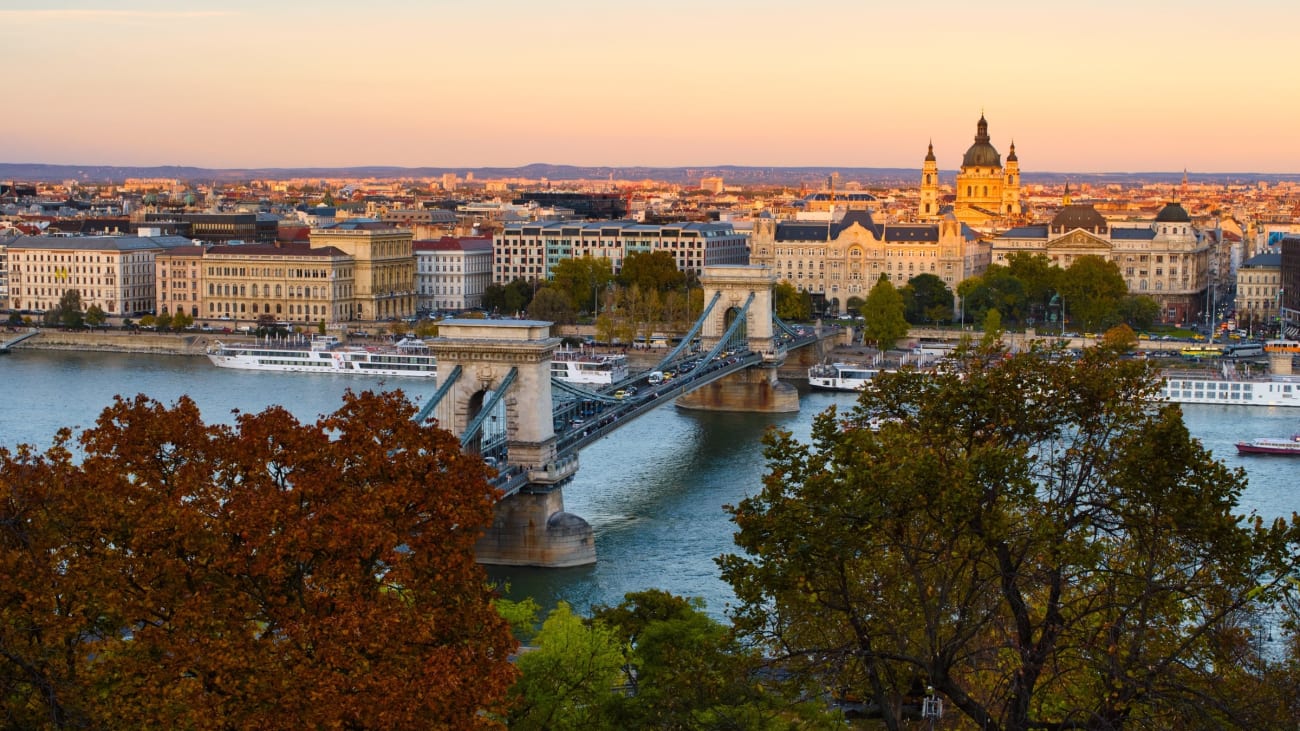 September is a less busy month than August in Budapest, it is noticeable that the summer is ending and the population is preparing for the coming season. However, it is also a month in which the western festive atmosphere is replaced by another more of the Hungarian culture with events related to the cuisine and local traditions.
1. Chocolate and Sweets Festival
Sweet Days Chocolate is a closed-door chocolate and candy festival where you can find specialty artisan chocolates, traditional sweets and world-famous brands.
In addition, you will have the opportunity to taste Hungarian chocolates, candies and ice creams, participate in workshops and professional courses that introduce the basics of making handmade chocolates and truffles, and there will be programs for children and families, as well as live music. The festival takes place at Szent István Square in mid-September and lasts a whole weekend (Friday from 11am to 10pm, Saturday from 10am to 10pm and Sunday from 10am to 8pm).
A day pass is €8 for adults and €5 for children (ages 6-12). A family day pass (2 adults + 2 children) costs 15 euros. Admission is free for children under 6 years old.
This festival features the most popular and representative Hungarian chocolate makers and confectioners such as Gundel, Ruszwurm, Szamos, Harrer Chocolat, Rózsavölgyi Csokoládé, Tibor Szántó, Zangio Kézműves Csokoládé, Cadeau Bonbon and Krisztina S.Nemzetes.
2. Hungarian Craft Beer Festival
Főzdefeszt is your chance to have a craft beer and street food picnic to kick off the autumn season in Budapest's most beautiful park, City Park AND also your last chance to see the park in its original condition before it goes through a major change! Becoming one of the biggest ice rinks in Europe. If you are interested in ice rink I recommend you to visit Budapest in December or, even better, in January.
The event lasts 3 days in the City Park (Városliget) in the middle of the month and there is no entrance fee, but you have to buy the festival glass for the beer tasting. The approximate schedule is: Friday from 2pm to 2am, Saturday from 12am to 2am and Sunday from 12am to midnight. For more information visit the official site of the event.
3. National Gallop
The National Gallop is one of the biggest festivals in Hungary and refers to Hungarian horsemanship, hussar traditions and everything related to it. More than 100 Hungarian towns and cities participate every year in the event held in Heroes' Square in the middle of November, the event lasts 2 days.
During the festival, Heroes' Square is transformed into a 6,200 square meter race track where young riders, modern hussars (soldiers belonging to an ancient cavalry corps) from all over the country compete for the prize money of just over 80 thousand euros (30 million HUF).
In addition to the horse races, the entire length of Andrassy Avenue becomes a promenade where you can find hundreds of stalls with people from all over the country selling traditional and handcrafted goods. You'll find blacksmiths pounding horseshoes or costumed women embroidering traditional Hungarian floral designs, as well as stalls selling traditional cuisine, handicrafts and folk music.
Alternatively to attending the horse races, you can opt for a bike tour of the entire square and surrounding area, there is plenty to see. This is the perfect opportunity to get closer to Hungarian history, traditions and culture.
4. Jewish Summer Festival
The Budapest Jewish Summer Festival is a multicultural event celebrated by the Hungarian Jewish community. The event lasts 10 days and is an amazing opportunity to learn about Jewish traditions and culture through book markets, Hungarian gastronomy tours, fine arts and film exhibitions. It is also an excellent opportunity for a tour of the Jewish Quarter of Budapest, as all the micro-events take place there.
The main venue of the Budapest Jewish Summer Festival will remain the Dohány Street Synagogue. Check the Jewish Festival website for information on programs, dates, times and prices.
Classical music concerts in the Budapest Basilica
St. Stephen's Basilica is one of the most impressive neoclassical buildings in Budapest; however its charm is multiplied in the month of September by performing 4 concerts spread throughout the month. The ticket for the 4 concerts costs between 40-45 euros, but you also have the option to buy tickets separately.
Its great internal architecture makes it the perfect place to enjoy a series of beautiful classical music concerts where the organ and the flute are the main protagonists along with outstanding performers.
The best way to get to the Budapest Basilica is to get on the blue metro line 3 and get off at Arány János station.
See the event website for more detailed information on dates, concerts and prices.
6. Budapest International Wine Festival
The Budapest International Wine Festival takes place in the second week of November and is one of the most popular events of its kind. Here you can taste the best of Hungarian and foreign wines, meet their creators, enjoy a traditional Hungarian dish and learn the art of wine tasting.
The event takes place on the terraces of the Buda Castle. In addition, you will be greeted with live music. The price is about 8.5 euros per person, see the Wine Festival website for more detailed programs.
7. Enjoy the Street Art Market
Every Sunday in September from 10 am to 7 pm you can enjoy a street and art market at the Gozsdu udvar (VI District, Király utca 13). Gouba is a Sunday street market where you can find interesting art items, creative paintings, handicraft items, books and antiques. This is the place where every Sunday young Hungarian musicians, ceramists, painters, jewelers and artists in general exhibit their own creations.
The bazaar takes place in Gozsdu Udvar, a beautifully renovated courtyard in Király utca (Budapest's Jewish quarter). If you are looking for something fun to do on Sundays, the Gouba Bazaar is the place to be. It's also very close to the Ruin Bars area, in case you feel like stopping by after enjoying this art space.
8. Say goodbye to the summer on a gastronomic cruise
There is no better way to say goodbye to the summer than a dinner on the Danube River. In this month of the year the cruises offer a 4-course dinner including 2 typical dishes of the month of September and that most people like: Túrógombóc (crumb balls or breadcrumbs made with cottage cheese) and Halászlé (soup of different types of fish with paprika, onion, tomato and peppers); plus the famous lángos, which only abound in the summer months . All cooked by a chef of the traditional cuisine!
In addition, going on a night cruise on the Danube is a clear opportunity to be enchanted by the spectacular night views of Budapest's cultural heritage. From a river tour like this one, you see Budapest from a different perspective: the illuminated bridges, the Parliament, the Buda Castle and the Citadel look breathtaking at night.
9. Coffee Day Festival
At the end of September, the Coffee Day Festival is celebrated in many countries, with cafes and stores offering promotions, special tastings, exciting coffee drinks all over Europe, and Hungary is no exception.
For a whole day Elizabeth Square will smell of coffee as the Aquarium Club organizes the full-day program. Various baristas, also Hungarian, will present their products and samples for the public. Not only do you have unlimited coffee to taste, but you can also attend lectures and workshops. There will also be coffee marketing, coffee sales, lectures and jazz music (the best to accompany coffee).
If you want to learn more about the world of coffee, taste an unlimited amount of coffee, see lectures, bar shows this is the right event. For more information about tickets and schedules visit the following website.
10. Budafok Champagne
If the Budapest Wine Festival is not enough, you can enjoy the annual Champagne festival known as Budafok Champagne held in the Budafok district of the city in the second week of September.
The event hosts numerous wineries, free tours, concerts and other festivities related to the consumption of this drink. No entrance fee is required to attend, nor to listen to music and enjoy the atmosphere, but, as with the wine festival, to drink champagne you must buy a festival glass at the venue. For more details.
---
Weather in Budapest in September
Budapest in September has a perfect weather to go out thanks to an average of 21 ° C, although this is reduced to 19 ° C at the end of the month.
Each day has 12 hours of daylight, which makes September the 4th sunniest month in Budapest. At the level of sensations it is a month with a more summery character than autumn, especially during the first 2 weeks.
Where to stay in Budapest in September
September's spectacular weather coupled with the lower tourist crowds make this month a favorite for longer accommodation stays.In this month there is something for every traveler and budget. Here are some of the best accommodations divided into three categories:
Must-haves in your suitcase for visiting Budapest in September
Given the comfortable weather Budapest experiences in September, you don't have to worry about packing too much winter clothing. A light jacket and a scarf should be more than enough, and only to protect you from the night wind.
For the days when the sun comes out, light cotton clothing, sunglasses, sunscreen and a hat will be ideal. Since September is a month that allows for outdoor explorations, bring a pair of good walking shoes. Also, don't forget that it's a month with a lot of nightlife to do in Budapest, so some stylish clothing wouldn't hurt.