Las Vegas Airport Transfers in Las Vegas
After a long trip, everyone wants to get to the hotel in the fastest, most comfortable and economical way, right? I'll tell you how!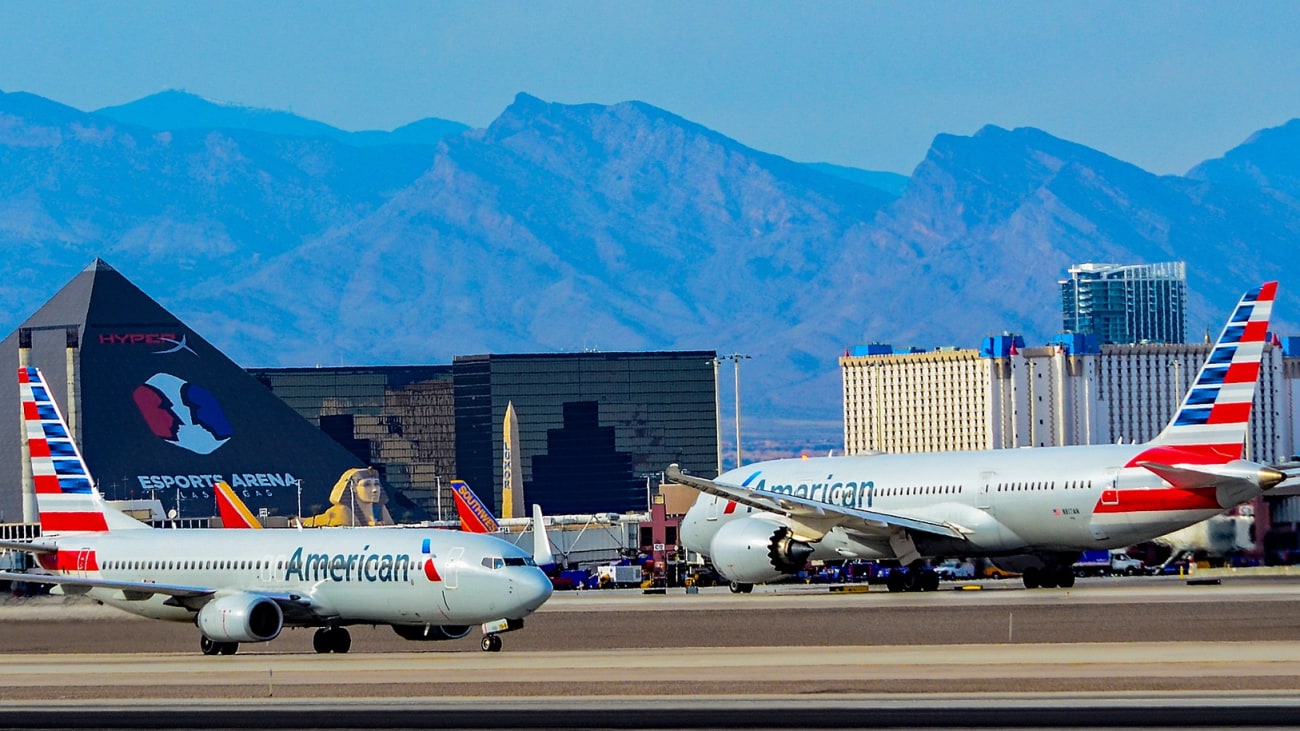 McCarran International Airport is the Las Vegas airport, which is located in the town of Paradise, 5 miles away from Las Vegas.
After a long flight, you will probably want to get to your hotel as soon as possible to get some rest before leaving to explore the "City of Sin". The fastest and most comfortable way to get to your accommodation is to travel in a shared or private transfer. Choose the one that best suits you!
1. Roundtrip shared transfer
After flying for hours you will most likely feel exhausted and jet-lagged when you arrive in Las Vegas. The last thing you want to do is to have to walk around the airport terminal where you land carrying your bags and wait in line for a long time to get a free cab to take you to your hotel at an exorbitant rate.
That's why you should book a shared transfer to your hotel in Las Vegas where you will travel aboard modern vehicles fully equipped with comfortable seats where you can rest during the trip and pick yourself up. In addition, they have enough space for your luggage.
Hiring this service you will be picked up at the airport upon your arrival along with the rest of the passengers to leave you at the door of your hotel after a quiet ride in charge of a team of professional drivers who know perfectly the city of Las Vegas.
If your travel budget is tight, this is an option that can be very economical and is also available 24 hours a day and every day of the week.
2. Luxury Private Transfer
Instead of sharing transportation with other travelers landing in Las Vegas to go to your hotel, if you are looking for a more personalized service just for you and your group, another interesting option to consider is to book a deluxe private transfer where you will have a vehicle equipped with all the amenities at your disposal waiting for you at the exit of the terminal to pick you up.
The great advantage is that you will have the assistance of a driver just for you and your group, who will help you with your luggage and take you to your hotel without waiting or making unnecessary stops along the way, for a better price than other transportation options such as a cab or an Uber. This will save you from having to wander around the airport looking for a free car and loading your luggage - you'll get to your destination in no time!
---
How much does it cost to book a transfer from las vegas airport to my hotel
Shared transfers are very cheap. You can find options from $ 18 while the price of private transfers is usually higher because it is an exclusive service door to door much faster, in which you will not have to share with other travelers the luxury vehicle that will take you to your hotel and the driver will be at your complete disposal.
How does the Las Vegas airport transfer service work?
As soon as you know your flight details to Las Vegas you can book online a transfer to take you from the airport to your hotel.
At the time of booking, you will have to indicate the number of passengers that will use the service and the date of the transfer. You will also be asked for the name of the airline, the flight identification number, and the destination address.
In this way, the transfer operator in Las Vegas will have in real-time the information of your flight and will be able to monitor it to inform the driver of any unforeseen event or delay that may occur so that he can wait for you at the corresponding departure gate.
When you land and have collected your luggage, the transfer driver will meet you and your group at the arrivals terminal and will place your luggage in the luggage compartment before leaving for your hotel.
In the case of departure transfers you will have to provide similar information and the driver will pick you up at your accommodation to arriving at the airport at the right time.
What is the difference between a shared and a private transfer?
The big difference between a private transfer versus shared or public transportation is that it is the faster and more comfortable option. To arrive as soon as possible at your hotel in Las Vegas, you will go directly from the airport to your hotel. This will avoid unnecessary stops, nor share the vehicle with anyone or wait for other passengers.
In addition, the chauffeur will give you exclusive attention. On the other hand, the price is usually higher than a shared transfer, which is more economical.
How much luggage can I carry?
Each passenger can carry 2 suitcases and 1 carry-on bag.
At what times is the transfer available?
Every day of the week, 24 hours.
What happens if my plane is delayed?
Don't worry: at the time of your reservation, you will be asked to provide certain information about your flight. This is done so that the service operator can monitor it and be aware of any delays or unforeseen events that may occur and communicate them to the driver.
Frequently asked questions
What is Las Vegas' closest airport?

The closest major airport to Las Vegas is McCarran Intl. Airport. There is the North Las Vegas Airport, however it used to cater small planes and is where most flight schools, helicopter flights and air tours depart from.

How far away is the Las Vegas Strip from the Airport?

The Las Vegas Strip is only a 6.5 km (4 mi) drive from the Airport and only takes 20 minutes. Keep in mind however that the Las Vegas Strip itself is massive, and so navigating to your hotel might be the bigger issue.

How big is the Las Vegas Airport?

With two different Terminals (Terminal 1 & 3), McCarran Intl. Airport consists of 110 boarding gates. As they're isn't much connection between both terminals, it's important to make sure you know which is your Terminal before arriving.