Morocco Tour from Seville
Did you know that it is possible to visit Morocco from Seville? From the Andalusian capital are organized to this fabulous destination and here I tell you everything you need to know about it.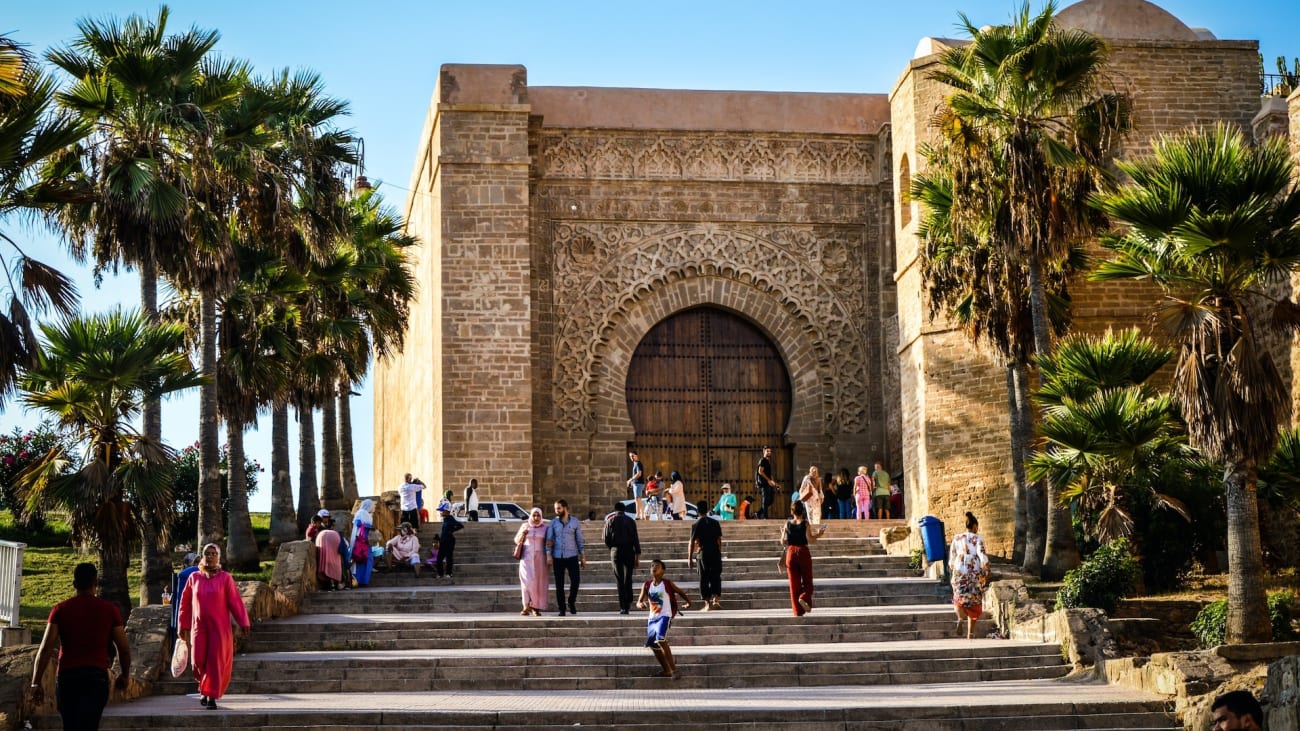 Located in southern Spain, Seville is possibly one of the best connected cities in all of Andalusia. A stay in this city is synonymous with many interesting activities to do in Seville and beyond.
This is why I recommend to all my traveler friends who are considering an adventure to charming Seville to explore beyond the city's borders, as long as your itinerary and budget allow it. In addition to Morocco, from Seville you can do: a trip to Gibraltar; an excursion to the White Villages and a magical tourto Granada.
In this article I will tell you about the excursion to the beautiful Moroccan lands and everything you need to know to get to know this destination from Seville.
1. How to book an excursion to Morocco from Seville
Excursions to northern Morocco from the Andalusian capital are a common practice in this destination, being also one of the best excursions to do from Seville.
As a result, you will find numerous companies and local tour operators that organize this experience seeking to provide service to the thousands of travelers who come to the city every season.
Excursions to Morocco are generally to the city of Tangier, a beautiful port and tourist city overlooking the Mediterranean Sea. However, there are other types of excursions where you can discover the uniqueness of the North African country.
If you want to locate the providers of excursion to this destination it is best to use the resources of search engines such as those offered by Hello Tickets. By using this type of service you can guarantee in advance the space for your excursion on the exact date of your trip to adjust it to your itinerary.
However, the best part of making your reservation online is the possibility to compare several providers very quickly and also the opportunity to read the opinions of other travelers who have already used this service. This way you make an informed purchase decision with all the tools at your fingertips.
2. Prices of excursions to Morocco
An organized excursion to Tangier in Morocco departing from Seville may vary in price range depending on the company you hire and the type of excursion they offer.
The price usually goes from 160€ to 350€ depending on the company, the type of transport, the number of travelers and other similar characteristics. Or as I said before, if you want to extend the cities to visit, the price will go up if the duration of the trip is longer.
If you want to have an idea of the budget needed for a visit to Morocco from Seville; the cheapest quality companies usually start from a base rate of 160 € for booking adults; the reduced price ticket for accredited students under 25 years is usually around 119 €, the ticket for children aged 4 to 17 years is 119 € and babies under 3 years usually travel free.
This price includes facilities such as: round trip transportation from Seville to Morocco and vice versa; the ferry Tarifa-Tangier; guided tours in the city of Tangier.
Entrance fees to one or another attraction may or may not be included while meals and tips will almost never be included in the price of the excursion.
3. Schedules of excursions to Morocco
The excursions to know the north of Morocco from Seville are usually organized to fulfill the adventure in a single day. However, it is important to keep in mind the distance of more than 200 km that separates the two cities, so, to explore thoroughly it is necessary to leave early in the morning.
Although this aspect may be different depending on the company you hire, generally the tours leave Seville early in the morning. Between 07h and 08h. The organizing company may include hotel pick-up or arrange a meeting point in one of the most important squares: Plaza Duque or Plaza Jeronimo de Cordoba.
4. Duration of the excursions to Morocco
To carry out the excursion to Morocco you must reserve at least one full day of your itinerary. Most companies that offer this experience clarify that the time required for the tour is between 12 and 15 hours of travel, varies slightly depending on the itinerary that each company contemplates and the specific activities to be performed once you arrive in Tangier.
This is a day trip and a long journey so you should expect to be back in the city until almost midnight, usually between 23h and 23:30h. This is why I recommend the experience only to those traveler friends who are several days in the city, like 4 days in Seville or more, and at the same time are eager to know the northern part of Morocco.
5. What will I see in this type of excursions?
The companies that organize excursions to this area of Morocco usually include in their itinerary several activities; here is a list of the most popular and to some extent the most essential, but keep in mind that depending on the company you hire you can do all of them or just some of them.
You will depart from the heart of Seville towards Tarifa in the province of Cadiz, here you will take the ferry to cross the Strait of Gibraltar towards Tangier. Depending on the season of your trip, for example if you travel to Seville in summer.
Upon arrival in Tangier, your guide may immediately take you on a tour of a few hours of the most beautiful places in the city. This tour may include places like the famous Cave of Hercules or the beautiful Sultan's Palace.
Almost all trips to Morocco include in the experience time to enjoy the Medina of Tangier, a space dedicated to trade where you can appreciate the life and customs of the locals.
Time to enjoy a typical Moroccan lunch is certainly not to be missed; this lunch may include typical dishes such as Couscous or Tajine.
Depending on the excursion you book a smallcamel ride can be included in the planning as well as a stroll through the famous souk of Tangier.
6. Is it worth a tour or is it better to visit Morocco from Seville on my own?
When it comes to visiting Morocco, any of its cities, an organized tour is totally worth the investment! Especially if it is your first time visiting a Moroccan city. Although Tangier is a very touristic city and you will have no problem communicating, especially if you master basic English, the truth is that the accompaniment of a person who knows how to get around is highly valued.
Additionally, if your intention is to visit Morocco from Seville in one day, accompaniment will allow you to keep an organized itinerary, avoid setbacks and enjoy the experience even more. Finally, if you study the costs of doing the excursion on your own you will see that the difference in costs is not so significant at least compared to the group excursion.
7. When is the best time to do this excursion?
Although the first is the best time of the year, do not rule out the other times of the year, especially if your work or vacation schedule does not allow you to schedule a trip in spring. As you will see below, depending on the season in which you decide to visit Seville, each one will have its own aspects to consider.
-Spring in Seville As I told you this is the best time to travel to the city and make excursions to Tangier or any other nearby destination. The weather is ideal and the tourist influx is quite manageable.
Summer in Seville: It is the busiest time for tourists in the city and excursions to Tangier are usually highly requested; also during long weekends for local festivities. Take into account these considerations and if you travel to the city for those dates book your tour in advance to ensure space.
Winter in Seville: This is a good time if you are looking to save money on your vacation, the weather is quite manageable and the excursion to Tangier will be much less hot than at other times of the year.
Other excursions to North Africa
Morocco excursions do not only take you to Tangier, as this country has a lot to offer and maybe one day is not enough for you. For this reason, there are companies that offer three-day trips in which you can visit other unique cities such as Tetouan and Chaouen.
These tours usually also include bus and ferry transfers, and usually offer meals and accommodation to discover Morocco in all its splendor.
Tips for an excursion to Morocco
An excursion to Morocco from Seville will be one of the most fun and interesting experiences you can have when you finally visit southern Spain. However, there are several aspects that you should take into consideration in order to make your trip more enjoyable. Here is a list of the most important ones.
Visa to visit Morocco
Morocco is a country that requires visas for many foreign countries; this consideration becomes especially important if you are traveling from outside the European Union. My recommendation is that you check the list of countries that do not require a visa to enter Morocco. If your country is not on this list then a visa is required for this tour.
Book your tour in advance.
Although most companies in Seville that manage this type of excursions allow you to book up to or cancel up to 24 hours before the experience date, keep in mind that they always deal with limited capacity.
The best way to ensure availability on the exact date of your trip and to properly plan your excursion is to book weeks before your arrival in Seville.
If you are shopping in Morocco, currency is important.
The official currency of Morocco is the Moroccan dirham, although it is true that in Tangier most of the stores focused on tourism accept the Euro, it would not hurt to make arrangements to bring some dirhams with you.
Generally the organizers of the excursions can help you with the exchange so you can communicate the concern to your guide the day of the excursion.
Bring appropriate footwear and clothing
Try to dress as comfortably as possible for your excursion to Tangier; the city's climate is dry and hot during the summer while the winter is quite humid.
During the hot months, protection from the sun is a must, being breathable clothing in materials such as linen and cotton the most recommended, as well as closed shoes. Wear hats and sunglasses, and apply sunscreen several times during the day.
Bring water
Organize your backpack and do not forget to include a bottle of water; in the city of Tangier is hot most of the time and the excursions organized from Seville also involve many hours of movement, it is best to stay properly hydrated and although you will have the possibility to buy water always have on hand is appreciated, especially if you visit Seville with children and they accompany you on this adventure.