11 Things to Do with Kids in Seville
Seville is an iconic city in Spain. If you are thinking of coming on vacation and you are wondering if it is suitable to visit with children, let me assure you that it is with these 10 plans for the little ones of the house.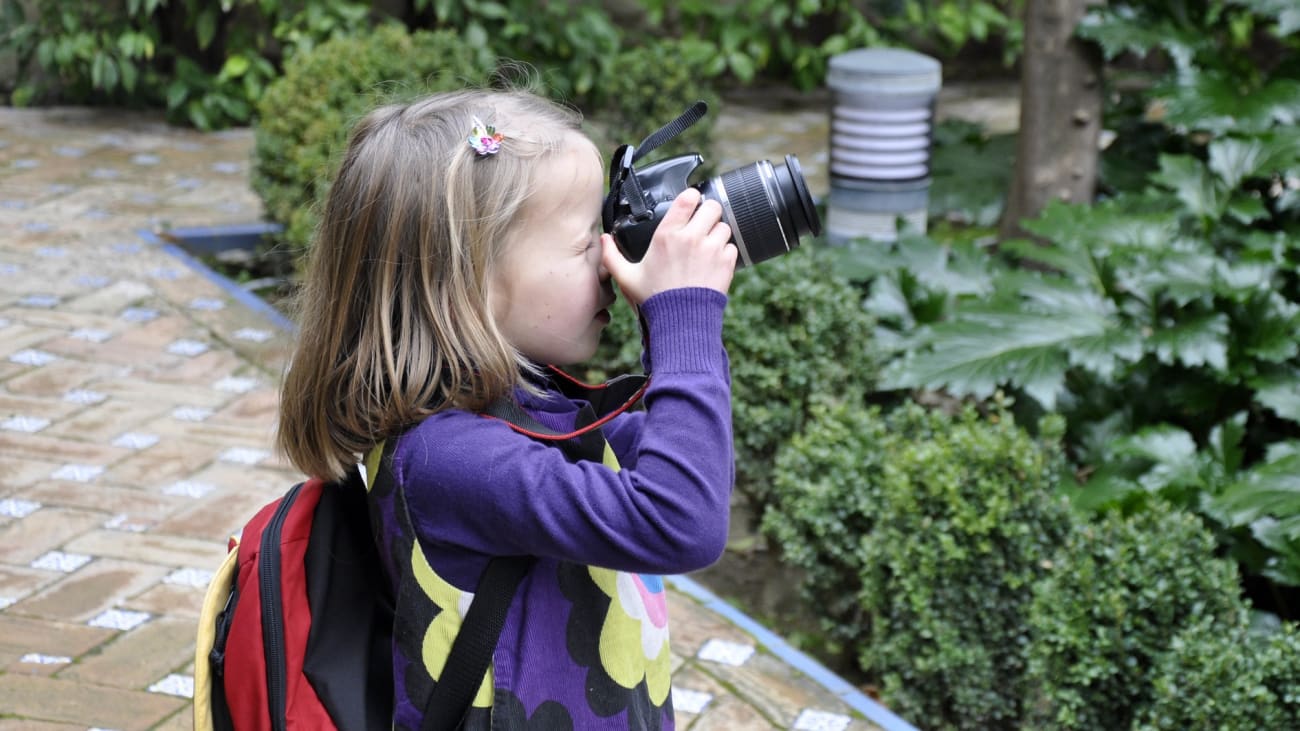 Located in southern Spain, Seville has earned international recognition for its great cultural and artistic legacy. Besides being the birthplace of flamenco and all the folkloric and popular tradition that has crossed borders, the city is also full of historical attractions and new trends.
Seville has a lot to see and do but, if you also want to come to know it with children, the possibilities multiply as there are dozens of spaces adapted to them as theme parks, interactive museums, bike rides and ancient cities. Come with me and I will show you 10 plans with which your kids will have a great time.
1. Marvel at the spectacular Alcázar of Seville with your family
When you travel with children, one of the main dilemmas has to do with not getting bored while the adults see the main monuments and museums. However, in Seville a good part of its tourist attractions are so anchored in time and are such impressive places that the little ones of the house will be left with their mouths open. A good example of this is the Alcázar of Seville.
This huge and dazzling set of palaces has architectural samples from various periods and dates back to Al Andalus. For adults it can be quite a cultural experience to get to know this place up close, but for children it is also the perfect setting in which to let their imagination run wild.
The large galleries, corridors of columns and gardens will transport them to a universe of fantasy. In addition, for the more curious, you can find in the Alcázar itself free audio guides adapted for children to learn about the place in a didactic and fun way.
Interesting facts
Price: general admission is around 15 € but children under 13 years have a symbolic price of 1 €.
Location: the Alcazar is located in the Patio de Banderas, right next to the cathedral.
Hours: from 09:30h to 17:00h.
2. Travel to ancient Rome in the city of Italica
If you want the children in your family to live a different experience and be transported back in time, I can't think of a better plan than visiting the ancient Roman city of Italica. An original architectural sample of what Hispania was like centuries ago. The ruins are located just 10 kilometers from the city center of Seville and Italica can be easily reached by car or bus.
But do not think that you are just going to visit a set of ruins. The entrance fee includes a guided tour that will take you through the main sites and explain everything in detail. In addition, so that the kids can marvel even more, there are several daily passes in which the place is dramatized, with actors dressed as Romans who recreate how life was there.
Seville has beautiful towns but, without a doubt, this will be an unforgettable experience for the children who will be able to be the protagonists of the Roman Empire for a day.
Interesting facts
Price: general admission is 20€ and children 15€. However, you can opt for a ticket with transportation for 35 € and 25 € respectively.
Location: the ruins are located at Av. Extremadura, 2, in the town of Santiponce.
Hours: Tuesday to Sunday from 09:00h to 15:00h or 18:00h, depending on the season. Closed on Mondays.
3. Take a boat ride or go paddle surfing on the Guadalquivir river
Seville may be full of dreamy streets and neighborhoods. But we must admit that what young children enjoy the most when they are on vacation is to get out of the routine and do different activities. For these cases, I have prepared an ideal plan: a boat ride on the Guadalquivir. Do not forget that the river that surrounds this beautiful city is the famous Guadalquivir and to navigate in one of the many rides offered is one of the most enjoyed by the kids.
Very close to the Alcázar of Seville, on the banks of the river, you can find different tours and boat trips with which you can have a good time with the family. These tours usually last an hour and a half and, while you can see the main tourist attractions such as the Giralda from the boat, the little ones enjoyed the experience of sailing on this iconic river.
Interesting facts
Price: prices are around 25€-35€.
Location: most tours depart from the docks near Puerta de Jerez and Plaza España.
Time: they usually last 1 hour and a half.
4. Tour the city with the little ones on a bike
There are many ways to move around Seville and visit all its places. If you come for a few days it is advisable to hurry and go by metro and if you have more time you can walk around. However, when you come with small children, the distances can be longer than desired and that is why one of the alternatives that can be more fun for them is to take a walk or bike tour in Seville.
Whether you choose to rent bikes on your own for the whole day or hire one of the many bike tours around the city.
The truth is that it is a different way to know Seville where you can discover its main attractions and also have fun and take care of the environment. The kids will arrive with their batteries exhausted at the end of the day and will have enjoyed the visit more than anyone else.
Interesting facts
Price: guided bike tours usually cost around 30 € and the rental about 10 €.
Location: depending on the activity you choose, but there is usually a lot on offer in the center.
Schedule: the tours usually last about 3 hours.
5. Get to know the bottom of the seas at the Aquarium
If you are traveling with young children to Seville and they are animal lovers, I can't think of a better plan to do during the vacations than going to the Aquarium of Seville.
Located very close to Plaza España, this place has up to 36 tanks of fresh and salt water and has a wide selection of flora and fauna from all over the world. It is a perfect opportunity for the kids to learn a little more about the bottom of the sea and raise awareness about the environment.
In addition, the facilities are great if you come to Seville in summer as you can escape the heat for a few hours. The aquarium has up to 7,000 marine animals and has designed different thematic visits designed for children, such as the route that Magellan took on his voyage through the seven seas. You can't miss it!
Interesting facts
Price: general admission is around 20 € but children can enter for 15 € and if they are under 4 years free. You can also find discounts for large families, spectator days or family packs.
Location: the Aquarium is located in the Muelle de las Delicias.
Hours: Monday to Sunday from 10:00h to 18:00h or 20:00h, depending on the season.
6. Take them to the Museum of Illusions
The Museum of Illusions is a place that children will love on your trip to Seville. In its facilities they can enjoy an experience for all the senses thanks to the thousands of optical illusions, games with holograms and 3D puzzles that they will find among its different rooms.
Both adults and children, in this museum that confuses your senses will hallucinate with the vortex tunnel or the mirages that will make you believe that you are where you are not. Spend a fun and surprising afternoon in this unique place in the capital of Seville.
7. Spend a day of fun in Isla Magica
The Giralda and the Alcazar are great but who doesn't want to spend a day full of fun and adrenaline? If you come with children to Seville you can not miss a day to visit the largest theme park in the whole area of Andalusia, Isla Magica. With all kinds of attractions, roller coasters and water rides, this place is ideal to spend an entertaining day with the family.
In addition to the attractions, Isla Magica has different themed areas, having as a highlight its pirate show. Children will be able to witness the pirates' raids on the fort, eat in the themed restaurants and participate in the different games and attractions designed for them. If you want to keep them smiling all day long, you have to go and spend the day at this very special park.
Interesting facts
Price: the general admission is about 25€ but the entrance fee for children is approximately 15€.
Location: Isla Magica is located in the Pavilion of Spain, near the Isla de la Cartuja.
Hours: the park is open from April to November, having mostly water attractions and has a schedule from 11:00h to 22:00h with morning and afternoon shifts.
8. Enjoy the outdoors in the parks of Seville
Seville is full of green spaces where you can spend a nice time with your family. If you travel with children, you must visit the Maria Luisa Park, a green space next to Plaza España with fountains, promenades and sculptures.
It is considered one of the most beautiful and popular urban lungs of Seville and, besides being a breath of air in the middle of the center, has different children's areas with slides and swings for the little ones to have fun.
However, if you want to spend a little more time and go with the whole family to spend a day outdoors and prepare a picnic, I recommend you to go to the Alamillo Park, a large green area north of the city that you can reach by bus and that offers large esplanades, trails, bike and skate rental and train rides. A wonderful place to enjoy with the family away from the hustle and bustle of the center.
Interesting facts
Price: admission is free.
Location: located in front of the Polígono Norte, on the A-8083 road, less than 4 kilometers north of the center.
Hours: open every day of the year from 07:00 to 22:00.
9. Interact with the family at CaixaForum
If there is a cultural organization in Spain that is adapted to the tastes of children and families, that is undoubtedly CaixaForum and you are lucky that in Seville they have one of their cultural centers, so it can be a great plan to spend the morning on your visit to the city.
The exhibitions and workshops change every season, but there are always plans adapted for all ages and rooms where you can interact and learn.
Whether it is science, astronomy, nature or culture, in CaixaForum you can ensure an entertaining morning in which children are entertained and have a great time. In addition, the building is located at the foot of the Guadalquivir, so at the exit you can take the opportunity to take a walk and have a drink near the river.
Interesting facts
Price: the general admission costs about 5€.
Location: the museum is located in C.C. Torre Sevilla.
Hours: open daily from 10:00h to 20:00h.
10. Discover the adventures of the high seas in the Navigation Pavilion
There is nothing that a child enjoys more than a good adventure and Seville is a specialist in that as near the Guadalquivir has installed the great Navigation Pavilion, where all the remains of the great voyages that were made by boat during the Spanish Empire are exposed.
This space, designed for the Expo 92, even has samples of the ships with which Columbus reached America centuries ago.
Children can see with their own eyes the models and the original remains of those legendary ships, as well as whale skeletons and all kinds of navigation utensils. You will also be able to see Seville with your family from the heights since this Pavilion has the so-called Torre Mirador, which has privileged views.
Interesting facts
Price: general admission costs about 5 €. Children have a reduced admission of about 4 € and children under 5 years enter for free.
Location: the Pavilion is located at Camino de los Descubrimientos, 2.
Hours: from Tuesday to Saturday it is open from 10:00h to 19:00h. On Sundays it closes at 15:00h and on Mondays it is closed.
11. Get to know the Casa de la Ciencia, a museum for all ages
If you want to get out of the conventional routes of museums and monuments in Seville and enjoy a unique and very entertaining place for the children of the house, you have to go to discover the Casa de la Ciencia, a space located a few steps from Plaza España and offers all kinds of activities, workshops and exhibitions related to the world of science.
The kids can learn more about the adventures of the high seas during the discovery of America, visit the entire planetarium area and participate in geology or archeology workshops.
La Casa de la Ciencia is an important center for scientific dissemination that has adapted perfectly to a younger audience and is one of the favorite places for children who come with their parents to visit Seville.
Interesting facts
Price: the combined ticket with the planetarium costs about 5 €, although children under 3 years enter for free.
Location: the museum is located on Avenida Maria Luisa, just in front of Plaza España.
Hours: open from Tuesday to Sunday from 10:00h to 20:00h and closed on Mondays.
Seville is a city suitable for all ages. If you come to visit this charismatic place with your family, be sure you will find activities where everyone will have a great time, learn new things and build unforgettable memories, are you going to miss it?