Segovia in 1 Day: all you need to know
Segovia, a small medieval city whose life, gastronomy and numerous architectural gems make it the ideal destination for a fantastic day trip.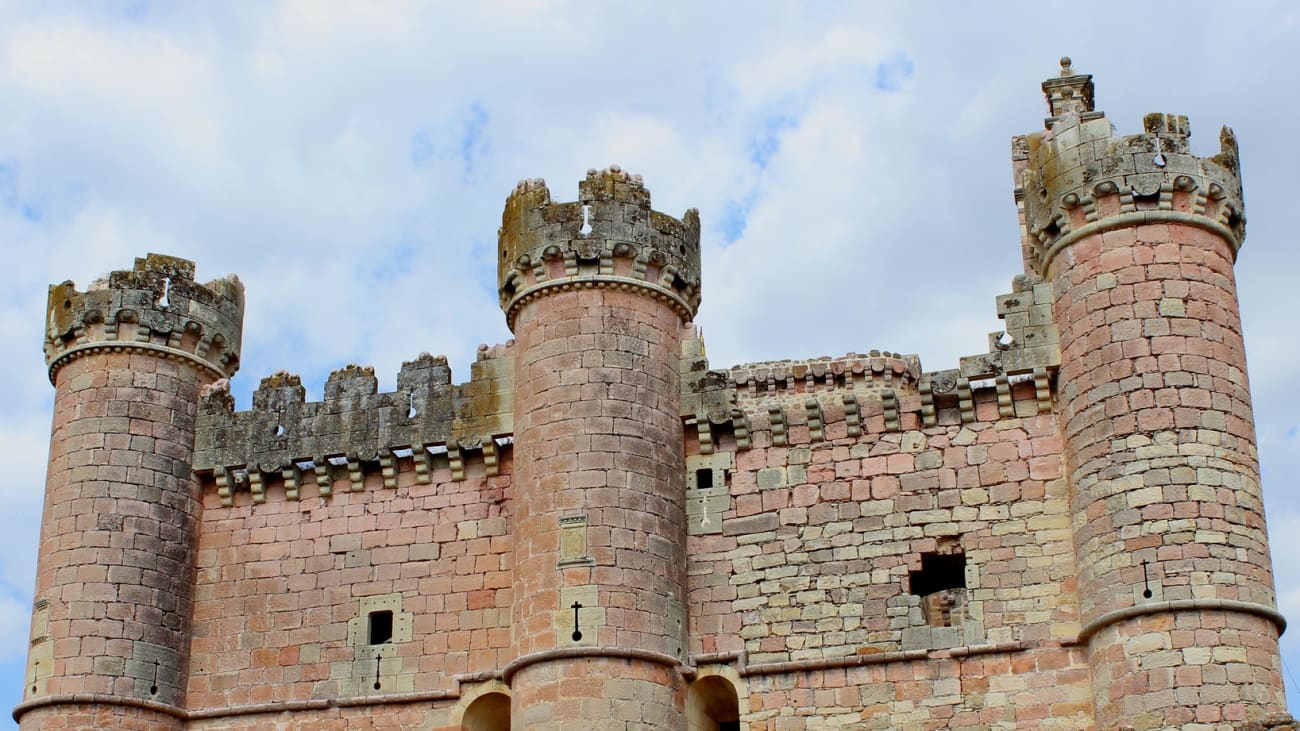 Despite not being a big city, Segovia is not lacking in monumental attractions and things to see and do. Therefore, good planning is essential if you want to choose this destination for a day trip and get lost in the streets of this ancient city, where you can immerse yourself in its fascinating history, taste some of its most emblematic dishes and even visit an impressive medieval castle.
The famous Aqueduct of Segovia, numerous Romanesque churches, an extraordinary Gothic cathedral or a Jewish quarter full of history are just some of the visits you can make in this ancient city. No matter the time of the year, Segovia always manages to captivate those who come to visit it, so if you are thinking of making a visit to this wonderful place, read on and I will tell you what you can not miss.
1. Start the day in the liveliest square of Segovia
To begin the complete itinerary that I have prepared for your day in Segovia, you will start with breakfast in the heart of the city, the Plaza Mayor. This square, besides being one of the liveliest areas of Segovia, is surrounded by some of its most emblematic buildings, including the Town Hall, the prestigious Juan Bravo Theater or the Cathedral of Segovia.
If you travel to Segovia during the summer or if you are lucky enough to enjoy good weather, I encourage you to start your morning with a coffee on one of the terraces of this historic square, so you can contemplate the beauty of the monuments that surround it. In addition, there you will also have the opportunity to taste one of the most typical sweets of this city, the Segovian punch.
The Segovian punch is the most typical traditional dessert of Segovia and the place where it was originated is the Confectionery the Alcazar, which is located precisely in this square. This cake alternates layers of sponge cake dipped in syrup with others of pastry cream and then the sweet is covered with marzipan and sprinkled with powdered sugar, which is then burned to form its characteristic pattern. This place is the only one that has the original recipe and it is also protected under patent. So if you decide to take the opportunity to try this delicacy, I recommend that you do it in this legendary bakery.
A fantastic option to visit the most important places in the city while you are in the historic center, would be that of Best tours of Segoviawhere an expert will guide you through its most important corners while telling you its interesting history along with some curiosities.
Where: Confitería el Alcázar is located at Plaza Mayor number 13.
Hours: every day from 10:00 to 19:00 h.
Price: from 3€ to 9€ approximately per person.
2. Visit the majestic Cathedral of Segovia
After a good cup of coffee with the best views, I suggest you visit one of the essential monuments of this city, the Cathedral of Segovia. This religious temple was built between the sixteenth and eighteenth centuries and is a wonderful example of late Gothic architecture.
In addition to having an interesting and extensive history, the cathedral is especially Segovia Cathedral Opening Hours especially striking for its beautiful stained glass windows that let in light creating a spectacular effect and its soaring tower up to 88 meters high. Composed of three large naves, this elegant building has been called the Lady of Cathedrals both for its beauty and its historical importance, being a monument that you can not miss.
Where: the Cathedral of Segovia is located at 1 Marqués del Arco Street.
Hours: every day from 9:30 am to 6:30 pm.
Price: the entrance to the Cathedral of Segovia is from 3 €.
3. Stroll through the charming Jewish Quarter of Segovia
The old Jewish quarter of Segovia belonged to a large Hebrew community from the 12th century until they were expelled by order of the Catholic Monarchs in the 15th century. The narrow streets of this picturesque neighborhood are some of the most beautiful in the city and in them you can still find buildings from that era.
Without a doubt, the best way to get to know a city is to take a long walk. Therefore, I encourage you to get lost in the alleys of the Jewish Quarter of Segovia, which is located a few meters from the Plaza Mayor and the aforementioned cathedral. Some of the most emblematic places in this area of the city are the Old Synagogue, the Gate of San Andrés and the Jewish Cemetery.
4. Continue your tour with the Church of San Miguel and the Casa de los Picos
Fortunately, the historic center of Segovia concentrates its main points of interest just a few minutes away from each other, which is very convenient if you want to visit this city in a short period of time. The next point on this tour will be the Church of San Miguel, which is also located next to the Plaza Mayor and the Jewish Quarter, so you won't waste much time getting there.
The Church of San Miguel is a religious temple of Gothic style and is mainly known for its interesting history. The building as we know it is a reconstruction of what used to be the Church of San Miguel, which was destroyed due to a collapse in the 16th century. However, this monument housed inside one of the most important historical events of the city, as it was the place where Queen Isabella I of Castile was proclaimed Queen.
If you have enough time, you can also visit two of the most outstanding Romanesque temples of the city, the Church of San Martín and the Church of San Esteban, which are just a few minutes walk away. Then, you will move to the next location, the peculiar Casa de los Picos, which is known for its original facade composed of pointed geometric shapes. Today, this historic building is used as the School of Applied Arts of Segovia.
5. Taste Segovian gastronomy in the square with the best views of the city
To know a city well you have to know its gastronomy. Therefore, the next plan that I am going to propose is that you go to lunch at one of the most typical Segovian restaurants and is also located in a very special place. Just 2 minutes away from the Casa de los Picos, you will find the Plaza del Azoguejo. This square is known and admired for being crossed by the spectacular Aqueduct of Segovia.
The millenary Aqueduct of Segovia was used by the Romans to transport water to the city, and today has been named a World Heritage Site. If you enjoy good weather during your trip, you can sit down to eat on the terrace of the legendary Mesón de Cándido, the oldest restaurant in Segovia, which also has privileged views of this imposing construction.
There, you will be able to taste some of the most typical dishes of Segovian cuisine, such as the farm beans or its star dish, the exquisite roast suckling pig. On the other hand, 10 Things to Do in Segovia in WinterOn the other hand, I recommend you try the hearty Castilian soup, a dish that will certainly warm you up. This delicacy of Segovian gastronomy is cooked in a clay pot and its ingredients include broth, ham, hard bread, egg and paprika.
Where: Mesón de Cándido is located at Plaza Azoguejo number 5.
Hours: every day from 13:30 to 23:00 h.
Price: from 35€ to 60€ approximately per person.
6. Take a tour to the splendid Alcázar of Segovia
To continue your tour, I suggest you book a tour that will take you from the aqueduct to the Alcazar of Segovia. This tour starts from the Plaza del Azoguejo and along the way you can stop at the main s ights of the city while listening to an audio guide that will explain the history of each of these places.
The walk from the Plaza del Azoguejo to the Alcazar is approximately 20 minutes, however, you can decide the duration of this tour according to the time you want to invest in each visit. Some of the most interesting places that this tour passes through are the Mirador de la Canaleja, the Plaza de Medina del Campo and the Plaza de la Reina Victoria Eugenia.
7. Enter the Alcazar of Segovia, a must-see visit
The Alcazar Tickets in Segovia: how to buy, prices and discounts is a magnificent fortress that imposingly watches over the city from the top of a rock formation and is one of Segovia's main attractions. This medieval castle creates a landscape that looks like something out of a movie scene and has even been declared a World Heritage Site by UNESCO.
The castle as we know it was built and used as a home by the Catholic Monarchs in the mid-15th century. To enter it, you will have to cross an impressive drawbridge and once inside, you can continue your visit to this Segovian icon by walking through its many halls and rooms beautifully decorated with Christian and Mudejar elements, which I assure you will not leave you indifferent.
Where: the Alcázar of Segovia is located at Plaza Reina Victoria Eugenia, s/n.
Hours: during the winter season, from November 1 to March 31, the hours are from 10:00 am to 6:00 pm. During the summer season, from April 1 to October 31, the hours are from 10:00 to 20:00.
Price: the entrance to the Alcazar of Segovia is from 6 € approximately per person, depending on the type of visit desired.
8. Finish the day with a fantastic dinner
And to end this busy day, what better way to say goodbye to Segovia than with a dinner in a very special restaurant? After your visit to the Alcazar, I'm going to ask you to go back to the center of the city. Once there, you can take a last walk to say goodbye to its beautiful streets and monumental historic buildings.
For dinner, I recommend you to go to Pasapán Restaurant, a gastronomic space that combines traditional Segovian cuisine with modern and innovative recipes, resulting in the most original and high quality dishes.
If you decide to spend the night in the city, you will be able to enjoy the numerous options offered by the city. 10 Things to Do in Segovia at NightDespite its small size, Segovia is a city full of life where you can find an infinite number of plans to enjoy its lively nightlife, especially if you travel during the summer months.
Where to find it: Pasapán Restaurant is located at Calle Colón number 5.
Hours: Tuesday to Sunday from 12:00 to 16:00 h and from 20:00 to 24:00 h.
Price: from 18€ to 40€ approximately per person.
Is it worth visiting Segovia in one day?
Segovia has a rich history, an impressive cultural heritage and countless monuments and charming corners to visit if you decide to take a short trip to this ancient medieval city. However, the small size of the central area of Segovia makes it the perfect destination for a short trip. This is also influenced by the short distances between the different points of interest, which makes it possible to travel the entire historic center on foot with a comfortable walk.
Because of this, Segovia is one of the favorite destinations of the inhabitants of the Community of Madrid for a day trip, and is located just half an hour by AVE from the capital. Therefore, the answer to whether it is worth visiting Segovia in just one day is yes, although if you prefer to walk the charming streets of this city with a little more tranquility, I recommend that if you have the possibility, do at least one night in Segovia so you can enjoy until the last moment of the day.
Basic tips for visiting Segovia in one day
If this is the first time you visit Segovia and you want to make sure you can enjoy your trip to the fullest, read on and I will give you some tips for a short visit to this wonderful city:
Leave early in the morning: as previously mentioned, despite not being a large city, Segovia has no shortage of places to visit. Therefore, if you decide to try to get to know it in just one day, I recommend that you make a small effort and leave your house early in the morning, so you will have more time and the possibility to visit as many places as possible.
Book in advance: whether you are going to participate in a tour or you decide to enter some of its most emblematic monuments, I recommend that you book in advance. This will prevent you from being left without an entrance ticket and will also save you time, since you will not have to wait in line to get the entrance tickets.
Always wear comfortable shoes: if you want to visit Segovia in one day, you will have to make the most of it and, as mentioned above, the best way to get to know this city is on foot. Therefore, I recommend that you leave aesthetics aside and focus on finding the most comfortable footwear possible to be able to endure a full day of walking.
Dress appropriately: the weather in Segovia can be very extreme depending on the time of year. In winter, the cold temperatures can cause you to not fully enjoy your trip if you don't dress properly to protect yourself from the low temperatures. And in summer, you will need cool and light clothing for the day, although I recommend that you do not visit Segovia without at least one warm garment, as temperatures tend to drop quite a bit at night.