Price of Visiting Auschwitz: Cost of Tickets and Guided Tours
Are you planning your visit to the Auschwitz concentration camp and don't know how much budget you need? I'll tell you how much the entrance fees, guided tours and transportation to the camp cost.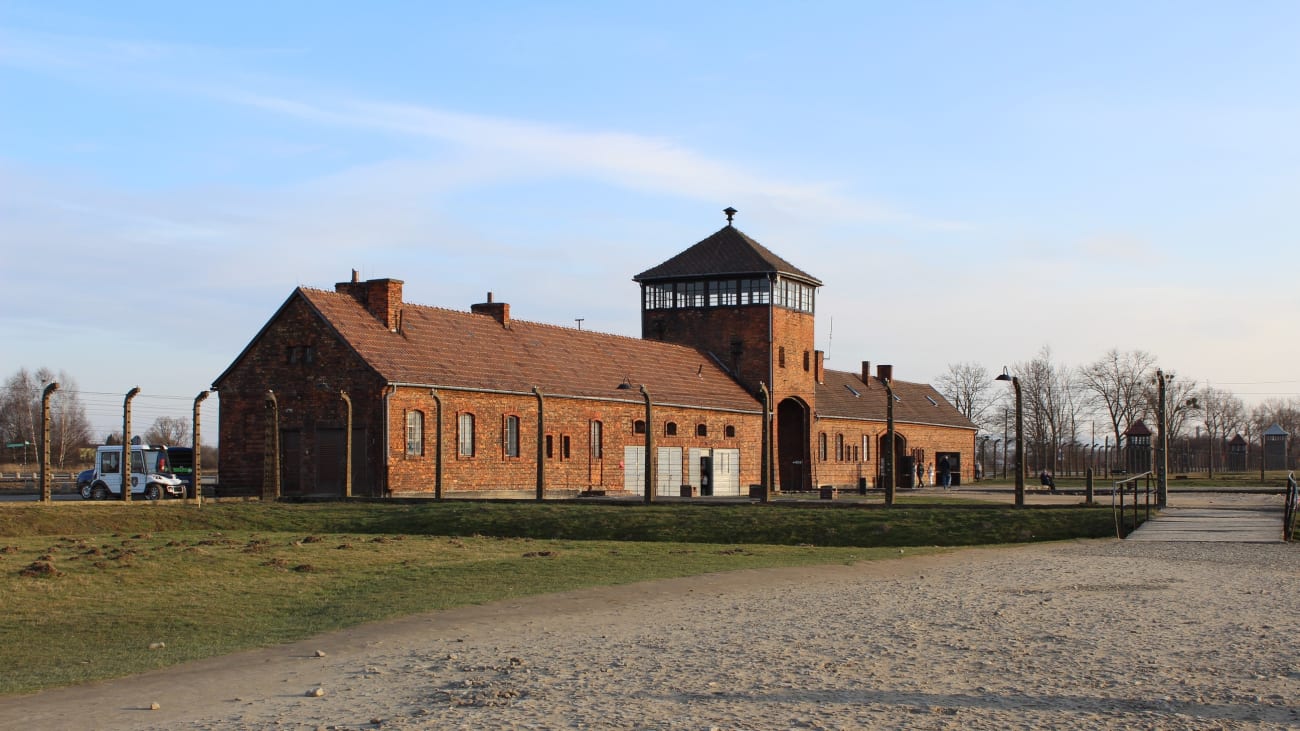 Taking a trip to Poland on a tight budget is possible, and a visit to Auschwitz will not make your stay too expensive.
I'll tell you what to expect from the costs of this excursion, the prices of tours, entrance fees and transportation there and how to save if you want to reduce your expenses as much as possible.
Auschwitz ticket prices
If you want to avoid headaches when visiting Auschwitz, you can always buy a skip-the-line ticket tour to Auschwitz, which includes a guided tour and round-trip transportation from Krakow by minibus. The price is about 39 euros, a little more than the general tickets but well worth it to get to the concentration camp in the most comfortable way possible.
The rates if you buy the general tickets are updated, but approximately, this is the cost of individual tickets without visit or transfer:
Standard adult rate: 23€.
Standard rate for children under 21 years old: 17€.
Senior citizen rate: 18€.
Group visits (more than ten people): about 15€. These visits must be scheduled in advance and accredited as a group by sending an email to

[email protected]

.
How to buy tickets
You can get them at the ticket office or you can buy them online, but you will have to choose the date and time when you are going to visit, as all access to Auschwitz is scheduled.
How much does it cost to take a tour to Auschwitz without a guide?
An option to consider if you are concerned about the transportation between Krakow and Auschwitz but you prefer to do the tour on your own and not join a guided tour, is to book a tour without a guide.
For the small difference in price, in my opinion it is 100% recommendable to choose the tour that includes the guided tour, but if you think you will enjoy more doing the route inside the concentration camp on your own, this is a good option.
How much does a guided tour to Auschwitz from Krakow cost?
A guided tour to Auschwitz from Krakow with all inclusive has a price of about 39€ if you book it with Hellotickets. With this tour you will be accompanied by an expert guide and you will arrive at the gate of the concentration camp in just over an hour, without unnecessary waiting and without queuing at the ticket office of Auschwitz. In addition, in case of unforeseen circumstances, you will be able to cancel the tour free of charge.
What does this tour include?
Professional expertguide in your language
Skip-the-line entrance to the entire Auschwitz-Birkenau concentration camp complex
Transportation by private bus from Krakow (you can be picked up at your hotel)
Return to the center of Krakow or to your hotel in the same private bus
Why do I recommend this option?
This is, without a doubt, the best value for money option you will find to visit Auschwitz. Doing the tour with an expert guide (and especially in your own language) will help you get a deeper understanding of the history and the visit, and will also allow you to forget about the logistics of making your own way there and back on your own.
How much does it cost to visit Auschwitz and the Salt Mines?
Being the two most popular excursions in and around Krakow, there is the opportunity to get the guided tour to both attractions in combination from about 37€. With this option you save time (as you will not have to queue at the ticket office) and money (avoiding having to buy them separately).
The tour is done on the same day and a private bus will take you from the center of Krakow to Auschwitz and then to the Salt Mines. At the end of both visits, you will return to the point of return.
For more detailed information on how to organize this tour, please refer to my article on tours to Auschwitz and the Salt Mines.
Price of transportation from Krakow to Auschwitz
If you rule out the option of joining a guided tour with transportation included, you will have to use public transportation. For this, the best options are bus and train. A round-trip bus ticket to Auschwitz from Krakow costs about 5€ at the exchange rate (about 2.5€ each way).
If you choose the train instead, the price is a bit higher: 8€ each way, about 16€ round-trip. In general, I recommend that you use the bus, as it takes you closer to the concentration camp (the train station is 2km from the entrance to Auschwitz).
For more details on timetables, duration and price of transportation, I recommend my article on how to get to Auschwitz from Krakow.
Is it possible to visit Auschwitz for free or is there a discount?
It is not possible to enter for free. If you want to visit the Auschwitz-Birkenau concentration camp you will have to buy a ticket or book a tour (see above for rates) but there is no way to enter the camp for free.
If you want, you can visit the Auschwitz Museum for free (without a guide and before 10 a.m.) or take a virtual tour on their website, but to go to the death camp in person, you will have to assume the cost of the entrance or guided tour.
On the other hand, there are no outstanding discounts or discount codes as such, but there are reduced rates for groups, senior citizens and young people under 21 years of age. .