Best Things to Do in Verona
In the city of romanticism, and birthplace of the famous story of Romeo and Juliet, there are plenty of things to do. Here are the most popular and interesting plans.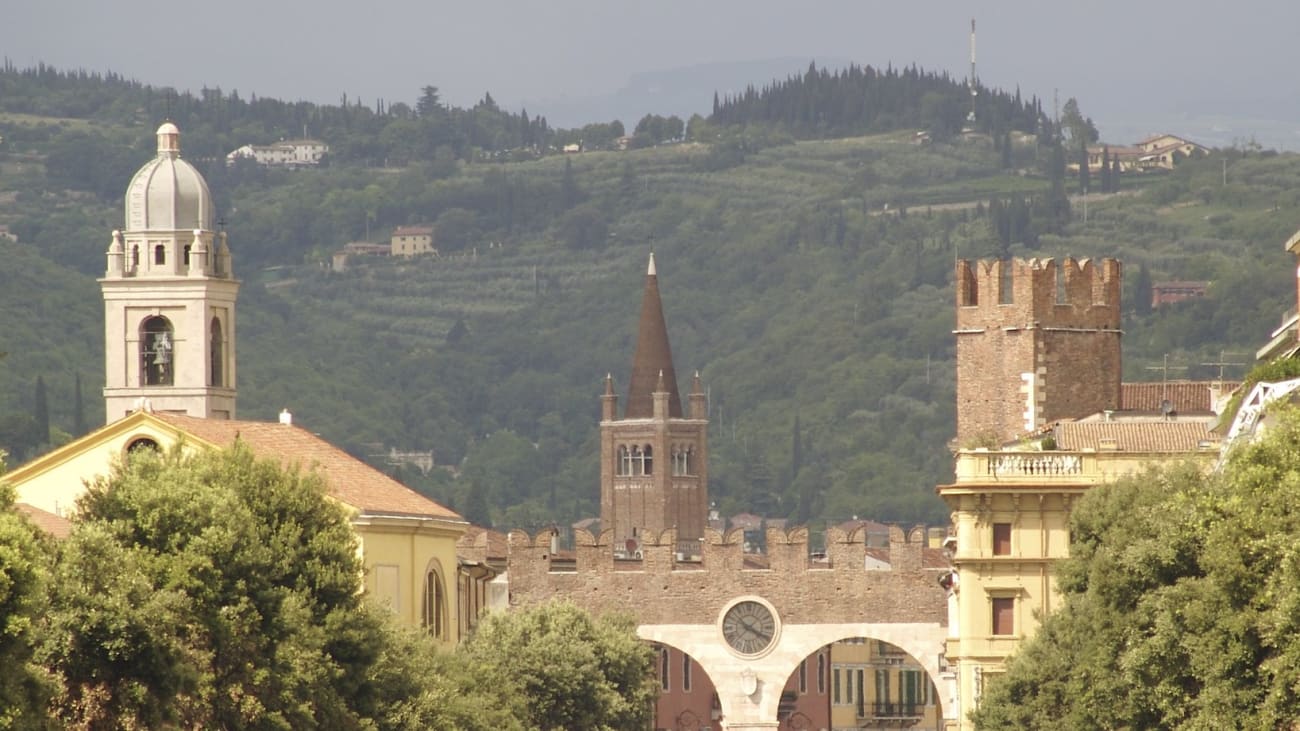 Verona is a special place that has many things to see. You can visit some of the best museums in the city, but you can also get on a tourist bus and go all over this cradle of romanticism knowing each of the most interesting corners in it.
Places like Juliet's House, the Arena of Verona and the Philharmonic Theater are some of the stops you cannot miss during your visit to the city. And if it's about other plans, I recommend that you do not miss some of the best excursions from Verona to other nearby places.
1. Live the love of Romeo and Juliet in the streets of Verona
Obviously, to know and live the love story of Romeo and Juliet, one of the main places you have to visit is Juliet's house, where you can see outside a statue of the woman on which, according to Italian tradition, you have to touch one of Juliet's breasts.
Once you touch Juliet's breast, you can continue to the house and go up to the balcony. Although it is clear that the story of Romeo and Juliet is just a Shakespearean tale, many believe that it is real and Juliet actually did live in this house, and that is why there are so many visitors and lines to enter. But if you go with this belief, the visit may disappoint you a little, because it is a property that keeps the legend alive, not the real house of Juliet.
But this story is not only told on the balcony of Juliet, but also in the house of Romeo, where you can learn a little more about this tragic love story. To know the whole story of Romeo and Juliet, the best way to do it is definitely to participate in one of the best tours of Verona, one of those that focus on the romantic story.
Details of interest
Price: Taking a Verona city tour to learn about the story of Romeo and Juliet can be priced at around 60 euros per person.
Schedule: This tour is usually planned in the morning, however this is an organization that depends on the tour guide.
How to get there: They are usually completed on foot, so you will have to make your own way to the tour location.
2. See the inside of the Arena of Verona
One of the first things you have to do as soon as you set foot in the city, even if you go to Verona for a day, is definitely to visit and tour one of the best preserved Roman amphitheaters in the world, which is none other than the Arena of Verona. I recommend you before visiting this monument, to enlighten yourself on how to visit the Arena of Verona, in terms of ticket prices, guided tours and other important details.
One of the most special things about this place is that it has an impressive quality of preservation, considering that it has been built since the 1st century and since then it already had a capacity to hold about 30,000 people.
Nowadays it is used as one of the main venues for concerts, and even opera festivals, the latter being one of the best things to do in Verona at night, especially if you go as a couple.
Interesting details
Price: Ticket prices vary according to each visitor, however, in general they can have an approximate price of 10 euros without the guided tour. In the case of concerts inside the enclosure, prices vary considerably.
Hours: Visiting hours to this place may vary, but generally are from 9:00 to 19:00 from Tuesday to Sunday. Mondays are generally closed. Closing times also vary according to the schedule of activities and concerts at the Arena.
How to get there: One of the best ways to get there is by private car. But if you travel by public transport, you can use the bus line 90 which costs about one euro per ticket.
3. Getting on the city's tourist bus
The city tourist bus is one of the best options if you travel to Verona at Christmas time, because you can see the whole city illuminated, but it is also a good plan to see the whole city at any time of the year. The low cost of the ticket and the commented tour around the city, is partly what you will like most about this bus tour.
It is a free-stop transport that allows you to get on and off as many times as you want during the duration of the ticket, which is usually 24 to 48 hours. This experience is one of the best things to do in Verona with children because you will be able to go up to the top floor with them and enjoy incredible views of the city.
Also if you want to have an amazing experience during your ride around the city aboard this tourist bus, I recommend you to leave this activity to include among the things to do in Verona in summer, when the weather is more pleasant to visit the city.
Interesting details
Price: The Verona bus ticket can have an approximate price of 25 euros per person.
Schedule: The bus runs every day from 9:00 to 19:00. Although the closing time may be shortened to 18:00.
How to get there: To get to this place you will have to use a private car or go to this place using public transport.
4. Take a tour of Verona's gastronomy
No doubt you can not leave this Italian town without having done one of the best gastronomic tours of Verona. In this type of experience you will be able to know much of the Italian cuisine, its typical dishes, the most exquisite desserts and taste how urban food tastes in the area.
Eating pizza in one of the best places in the city, tasting pandoro at Christmas time, or even participating in an Italian cooking class where they teach you how to prepare fresh pasta, gelato, tiramisu and other traditional dishes and desserts, is undoubtedly a magical and enriching experience.
This type of tour can be done either at night or during the day, it all depends on the type of activity you want to do, whether you want to stroll through the most popular bars and restaurants, or visit the Veronese kitchens to learn a little more about the Italian culinary art.
Interesting details
Price: This type of tour can cost around 90 euros per person.
Schedule: The schedule for this type of tour is determined by the tour guide and you will be told at the time of booking.
How to get there: Gastronomic tours are usually done on foot, so you will have to make your own way to the meeting point with the tour guide.
5. Go for a walk in Castelvecchio
Visiting the Castelvecchio is a very good plan to visit in Verona, especially for the vast history and culture that it represents. Today, a museum operates inside it, which houses a general archive, a photo library, a room for temporary exhibitions, craft workshops, as well as administrative and technical offices.
This place was built in the mid-fourteenth century, and is located very close to the historic center. One of the things you will like most about this place is that you will be able to see this imposing medieval military fortress up close.
Over the centuries, this enclosure has been used for many things, so it is certainly an ideal historical place to visit if you are in Verona for three days. For a period of time it was used as an arsenal under the Venetians, it also functioned as a barracks under the Austrians.
Finally in 1944, in the middle of the Second World War, it witnessed the famous Verona Trial, in which Galeazzo Ciano and other fascists were sentenced to death. You will learn about all this history by touring the castle. But you will also have the opportunity to see Verona from above, and appreciate the Adige River.
Details of interest
Price: Tickets can cost up to 7 euros per person without any discount. Taking into account discounts, these tickets can cost between 4 and 6 euros.
Hours: Generally this museum is open between 13:00 and 19:00. But it is also open on Tuesdays and Sundays between 8:30 and 19:30.
How to get there: To get to this place, you can do it by private car. You can also use rail transport and then take a bus to the museum.
6. Challenging the legend of the Giusti Gardens
The Giardino Giusti is a garden that is considered a real hidden gem within the city. It is a very romantic, special and above all timeless place, which allows you to appreciate beautiful views of Verona. It is very close to the historic center of Verona, and is a place of communion with nature that inspires you to enter into meditation.
In terms of its structure and history, the Giardino Giusti is the living example of the green spaces of sixteenth-century Italy. Inside the complex you will be able to see many floral collections, an avenue full of cypresses, Roman remains, acoustic caves, mythological and Renaissance statues.
But also, there is a hedge labyrinth with a beautiful legend, which says that if a couple manages to find the exit and not get lost inside, it is an omen that their love will last forever. So it is definitely a good place to visit with your partner if you go to Verona for two days or less.
Details of interest
Price: The entrance to these gardens can be priced around 10 euros per person.
Hours: Generally, the opening hours of this place are from 10:00 to 18:00 from Monday to Friday, although it may vary according to dates or holidays.
How to get there: To get to this place you have to go by private car or you can also use public transportation.
7. Visit the church of San Zenón
This is one of the most important ecclesiastical temples of Verona, besides being one of the most known and visited annually. During the visit to the church of San Zeno you will be able to see the impressive architectural features of this place.
Already inside, you will see the statue of San Procolo, as well as a marble statue of San Zeno, whose history dates back to the 12th century. The crypt was restored in 1938, and nowadays visits inside are free.
The church of San Zeno is one of those places you have to visit when you visit Verona in October or at any other time of the year because it allows you to know part of the cultural and religious history of this Italian city.
Details of interest
Price: You can visit this church at an approximate price of 14 euros per person.
Hours: To visit the basilica you have to go between 9:30 and 17:00.
How to get there: You can get there on foot, by private car, cab or public transport.
8. Entering the largest church in Verona, Chiesa di Sant'Anastasia
This is one of the most interesting places to visit in Verona, it is a religious place that was built thanks to the contribution of the Della Scala family. This family was present in the government of Verona from the late thirteenth century until almost the end of the fourteenth century.
As for its architecture and internal distribution, the basilica has three large naves that are supported by huge red marble columns originating from Verona. Inside the church you will see five chapels, as well as the space that served as the convent's oratory, the Cappella Giusti.
Since its construction and until today, this monument dedicated to the virgin Anastasia, who was a martyr of the fourth century, is considered the largest church in all of Verona. A visit to this place is an activity you should include in your list of best things to see in Verona in June and at any time of the year.
Details of interest
Price: Admission to this place is always free, except for guided tours to various churches in the complex that can have different prices, from 3 and up to 8 euros per person. It is not expressly necessary to reserve the entrance.
Hours: Visiting hours from Monday to Friday are from 10:00 to 18:00; while Saturday and Sunday the schedule may vary slightly.
How to get there: You can get there on foot if you are close to this place. You can also travel by private or rented car. And you can also get there by public transportation, train, bus or cab.
9. See the Arche Scaligere and Porta Borsari
The Scaligere Arches are considered one of the most famous monuments representing the influence of Gothic art in the city. Since the late sixteenth century this monument began to present serious conservation problems, so it underwent a complete restoration in the area of the mastiff's chest towards the end of 1700.
Then, around 1839 it underwent a general restoration plan. By visiting these arches you will be able to see and learn what building activity was like in Scaligers' time. You will also learn how the grace of construction was reserved for churches and other temples, and not for the rest of the common people.
On the other hand, another monument that you can not miss is the Porta Borsari, a great Roman gate, which in imperial times served as the main entrance to the city. Initially this place was called Porta Lovia, because it was very close to the Temple of Jupiter.
Later, in the Middle Ages it was known as Porta San Zero, until it was finally given the name by which this place is known today, which is the Porta Borsari. In this place you can take many beautiful pictures.
Interesting details
Price: Visiting both monuments on your own is free, although if you include the visit to these places in a city tour, it can cost between 30 and 60 euros per person.
Hours: The Porta Borsari is open 24 hours, while the Arche Scaligere is open for visits between 10:00 and 13:00. And then between 15:00 and 18:00.
How to get there: To reach and visit both places, it is best to do it on foot. You can also arrive by private car, cab, public transport or any other means of transport, bearing in mind that you will have to walk a little to reach these monuments.
10. Excursion to Lake Garda and Sirmione
It won't take more than half an hour by road from Verona to reach Lake Garda. This is one of the experiences I would recommend on a trip to Verona of 4 days or more. It is a good excursion, fun to do with children and divine to do as a couple, with friends or with the family.
Lake Garda is a glacial spring that lies at the foot of the Alps and around it is adorned with many picturesque medieval villages. You can also discover different very small and warm beaches, where you can swim and walk along the shore. In addition, the scenery offered by this place is worthy of thousands of photographs.
An activity that I recommend when you visit this place, is to take a boat ride on the lake that will take you to Sirmione, a small town with a famous white castle. Something curious about this place is that it is located right inside the lake, which makes it a truly peculiar and original locality.
Inside the town of Sirmione you will be able to walk through each of its streets, and if you go on a guided experience with a local, you will most likely be able to learn about different historical curiosities of the town. Sirmione is also an ideal place to go shopping and even taste some of the delicacies of Italian cuisine that stand out in Sirmione and Verona.
Details of interest
Price: The excursion to Lake Garda can be priced at approximately €90 per person, if you include the tour of the town of Sirmione. If you go on your own, the cost can be considerably lower.
Schedule: If you go on a guided experience, the schedule is defined by the tour guide, although generally these types of excursions take place in the morning.
How to get there: To get to Lake Garda you can do it by private car, or you can also do it by public transport. Although if you go as part of a guided tour, the transportation would be by bus with all the comforts. Once you are on the side, the transfer to the town of Sirmione is done by boat.