5 places to eat near the Vatican
When you plan your trip to Rome, you probably imagine eating a lot and eating well. But sometimes finding the perfect place can seem difficult. Here are my favorites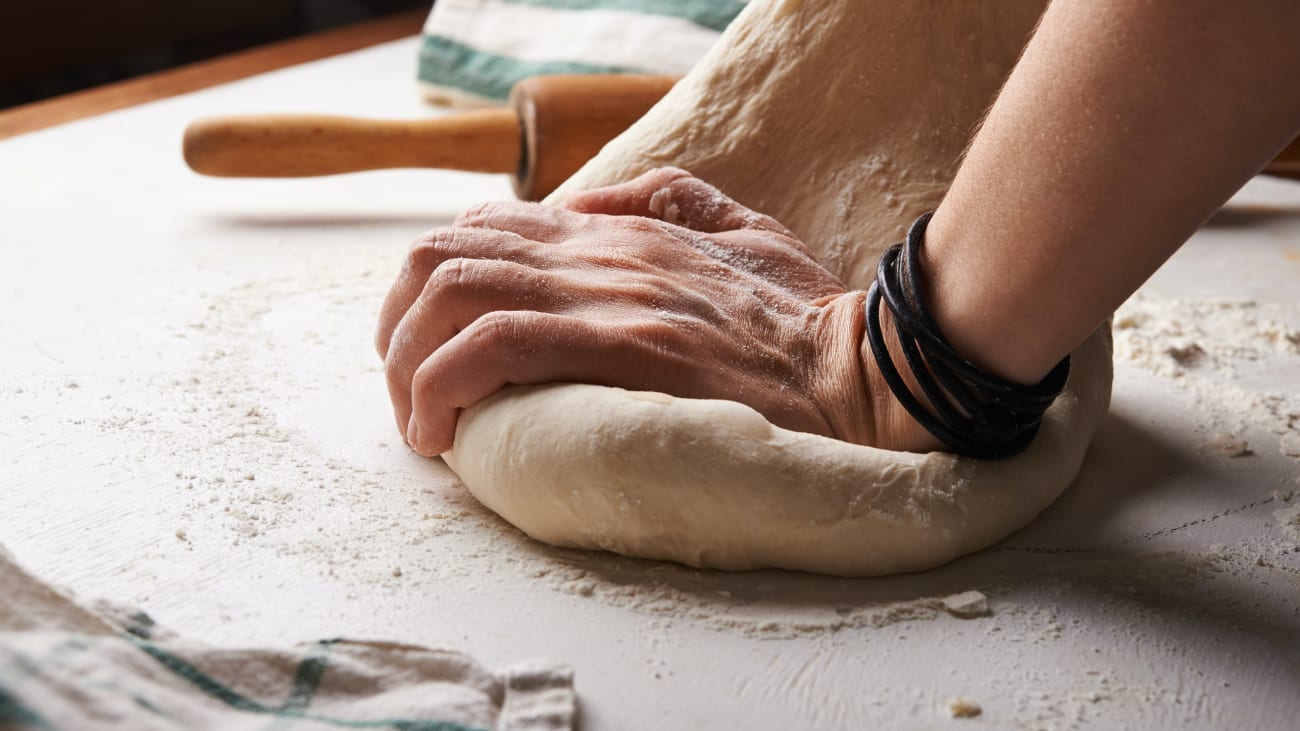 Checkered tablecloths, parmesan perfume and endless spaghetti carbonara. Yes, start opening your mouth because this is what awaits you when you get to the capital of pasta. And I'm sure that when you're there, you'll make one (or several) stops at the Vatican, because after so much art you'll work up an appetite.
So that you don't get caught with an empty stomach in the middle of such a touristy area without knowing where to go, I recommend that you take a gastronomic tour of the Vatican where you will taste various Italian specialties and taste multiple wines. In addition, you will visit a pizzeria with more than 80 proposals. And if you are looking for more options, I leave you a list of my favorite places:
1. The best pizzas in a family atmosphere, at Nicò
If you are looking for a good varied menu in an authentic restaurant, try Nicò, a very cozy restaurant in the Prati district (just a few meters from the Vatican) where you can dine surrounded by Romans, without hearing hardly any tourists.
It is a place frequented mostly by families who live in the area and young people who study there (there are several institutes and faculties nearby), so you will find very good prices and good quality.
Here you will be able to eat the typical Roman pizza, the thin one, with crispy edges. You will finish it whole without having a feeling of fullness (which is what happens with the thick dough pizzas). The most classic is the margherita (tomato and mozzarella) but let the waiters advise you or even ask for different pizzas so you can try a bit of each.
Where it is: Viale Angelico, 6.
Why I like this place: it's one of those family-run places, very authentic and very "neighborhood", with a very good quality standard and atmosphere.
Recommended if... you are looking for a traditional Italian dinner with a wide variety on the menu to choose from.
2. Snack and breakfast, at Panificio Marè Prati
If you still haven't eaten enough croissants (you can never have enough) I invite you to stop by this hidden gem (and I say hidden because it has a very small entrance and goes totally unnoticed) to buy the best sweets you'll taste in Rome. In addition to selling to the public, this historic oven supplies pastries to many restaurants and bars in the city.
The prices are ridiculous. A "cornetto de cioccolato", my favorite, costs 40 cents. You won't be able to take just one, sorry! Just think that with all that you are walking and with all that is left to walk, these calories almost don't settle in your body. You can find it in Viale Angelico, 88 and you will have to descend a short flight of stairs to paradise. Here is its website to whet your appetite: Panificio Marè Prati.
Where: Viale Angelico 88
Why I like this place: the great variety of sweets and the quality you will find in this place are unbeatable. And the prices too!
Recommended if... you want to snack on something sweet when you're in the area but you're not looking for a place to sit down. Everything here is to go.
3. Get the best pasta dishes to go at Pastasciutta
Never has a takeaway pasta dish been so high in standard. The last time I took a guided tour of the Vatican Museums I left very hungry and short on time. Taking advantage of the fact that there weren't many people around Castel St Angelo, we decided to buy a couple of pasta dishes to go and eat them on the bridge, overlooking the river.
We went in with low expectations, but the truth is that we were very pleasantly surprised by the quality of the pasta and its sauces. They have all kinds of varieties of pasta and side dishes, so in a matter of seconds they prepare the dish you want (you can see how they do it through the glass) and as soon as you realize it, you have it in a cup ready to go.
Consider this option if you feel like eating quietly in the apartment or hotel where you are staying or if you prefer to do like me and look in the streets of Rome for the scenery you want to enjoy during your meal. This is their website.
Where it is: Via delle Grazie, 5
Why I like this place: few places offer such a good service, so fast and so cheap.
Recommended if... you are in a hurry (and hungry) and you don't want to give up eating the typical Italian pasta, well done.
4. Sandwiches with gourmet cold cuts, at Bono Roma
Who said that something as simple as a sandwich could not be as delicious as the most sophisticated menu? We already know that the Italians are great masters of bread production, but if we also mix it with a five-star charcuterie the result can be epic.
For a quick but tasty meal, Bono Roma stands out. You can take one of the incredible "Paninos" they have on their menu to go and eat it in any of the magical corners that the city hides. My favorite is the Monti, which has mortadella, brie cheese, pistachio pate and arugula. You really have to try any of the delicacies on their menu.
Where: Via di Porta Cavalleggeri, 109/111.
Why I like this place: the ingredients are first class, the service is fast, the staff very attentive and the price, very affordable.
Recommended if... you feel like tasting a typical "panino italiano" of great quality and enjoy the best cold meats.
5. In Rome you can also eat very good sushi and the best in the city is at Temakinho
Are you tired of pasta and pizza if you've been in the city for a few days? Don't worry, I will never admit it out loud, but I admit that it has happened to me too. If you've had your fill of pasta, pizza, lasagna, risotto and gnocchis, you're more than justified in looking for something a little more exotic.
And if you like sushi, you're in luck because near the Vatican is the best I've had in Rome. Temakinho is a chain of Brazilian-Japanese fusion restaurants (exotic, I warned you!) that makes some scandalous rolls and cocktails that invite you to spend the night sitting on the terrace. The building is also worth a visit: it is a typical three-story classic Italian palazzo converted into a restaurant with a modern design.
Where: Via dei Serpenti, 16
Why I like this place: I think I would be repeating myself too much if I said that it is one of the most delicious Asian dishes I have ever tasted, but I have to insist: irresistible!
Recommended if... you feel like trying something different and visiting one of the trendiest restaurants in Rome right now.