How to get discounts or cheap Vatican tickets
If you are planning your trip to Rome and the visit to the Vatican but you are worried about the price of tickets breaking your budget, here are some tips to get free or discounted tickets.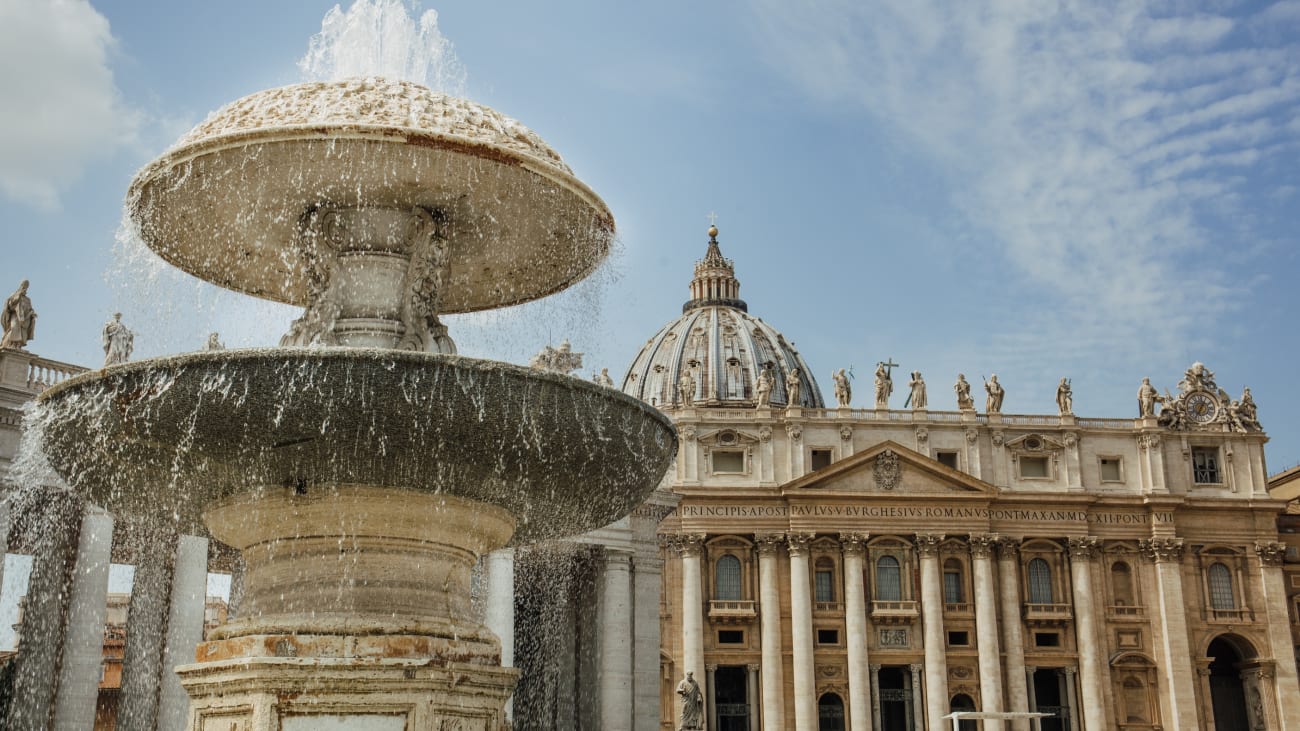 Vatican City is home to great artistic gems that are worth visiting. And yes, some are more expensive than others. If you want to visit the Sistine Chapel, you're inevitably going to have to pay to buy a ticket, but I'll tell you how you can lower the budget of your visit to the Vatican.
Who can enter the Vatican for free
The Vatican Museums, with the Sistine Chapel inside, are paid and you will need to buy your Vatican ticket to visit them. There are always exceptions and it is true that some groups can visit the Museums for free.
Please note that even though access is free for these groups, they still need to buy their ticket for free and will have to wait in line at the ticket office. These are the groups that can enter the Vatican for free:
Infants and children up to 5 years old
Disabled persons with a recognized degree of disability over 74% (in this case, if they need to be accompanied, their companion can also enter free of charge).
Pilgrims, priests or members of a religious congregation whose group has been officially accredited to enter the Vatican.
How to get the cheapest tickets to the Vatican
If you want to spend as little as possible on your visit to the Vatican, I recommend that you buy a single ticket (without audio guide or guided tour) at the Vatican Museums ticket office or on their official website.
Keep in mind that these tickets, if purchased online, do not have cancellation rights and that if you choose the option of buying them at the box office, the queues can last more than two hours. The standard rate for these tickets is 17€ for adults.
The best option
An option that requires a slightly higher budget, but is the best value for money, is to book a guided tour of the Vatican which, in addition to allowing you skip-the-line access to the Vatican Museums, the Sistine Chapel and St. Peter's Basilica, includes the company of an official guide who will accompany you during the tour.
With a guided tour, in addition to a better understanding of the works and the context of everything you are going to see, you are assured of visiting the key points of the Vatican during your visit. This option costs 36 € at Hellotickets and is very convenient considering all that it includes. What you will appreciate most is the fact that you can skip the queues both in the Museums and in the Basilica.
Are there discounts to enter the Vatican?
No. You will not find coupons, vouchers or free tickets to the Vatican anywhere. That said, there are certain groups of people or collectives that are eligible for a reduced rate. These are:
Children and young people between 6 and 18 years old.
Students between 19-25 years of age who have official documentation from their university or school with which they can prove that they are still studying that same year.
How does it work?
If you select the "reduced rate" option when booking your ticket online, you will need to bring the documents proving your eligibility for this rate (ID card for minors, official student ID, etc.) to the door.
In case you have made the reservation with a travel agency, make sure they have the necessary documentation on your behalf to avoid surprises on the day of access to the Museums.
If you have doubts or you are not sure that the documentation you can provide will guarantee you access at a reduced rate, you can always queue directly at the ticket office and ask at the counter.
If you are traveling with a religious congregation that has been previously accredited, you may be entitled to a special guided tour or an advantageous condition when purchasing tickets, but you will have to check with the organizer of your trip.
When is the Vatican free?
If you want to save as much as possible on your visit, there is the option of free access to the Vatican: the Vatican Museums are free on the last Sunday of each month, from first thing in the morning until 12:30. Honestly, it's a visit that I don't recommend you to do on a Sunday at all.
The crowds inside the Museums, the long lines to get in and the risk of not being able to enter despite having queued for miles can tarnish what is supposed to be one of the most interesting visits of your trip to Rome.
St. Peter's Basilica, free year-round
If you feel like visiting the Vatican but do not want to invest money in it, you can always settle for a stroll through St. Peter's Square and visit St. Peter's Basilica, which I recommend 100%. Once inside you can enjoy, among other wonders, the spectacular statue of Michelangelo's Pieta, a true work of art, as well as the spectacular nave, the Baldachin and the Dome of Bernini. Not bad for free, right?
Of course, in exchange you will have to wait in a long queue (and go through a security check) but it is well worth it, I assure you.
In short, what can I see for free at the Vatican?
Vatican City itself is free of charge. You can cross St. Peter's Square, walk through its colonnade and even access St. Peter's Basilica without having to pay for it or buy any tickets. To make it clearer, here is a summary of what you can see for free in the Vatican and what you can't see for free:
No admission required and free of charge:
St. Peter's Square
St. Peter's Basilica
Access to St. Peter's Square during the Papal Audience and the Angelus on Wednesdays and Sundays.
Attending Mass in St. Peter's Basilica
Requires paid admission: