12 Things to Do in Athens in December
The last month of the whole year is usually a favorite among tourists who are looking for fun in interesting and beautiful destinations such as Athens, the Greek capital. Read on if you want to know what are the things you could enjoy on a trip to this city during the month of December.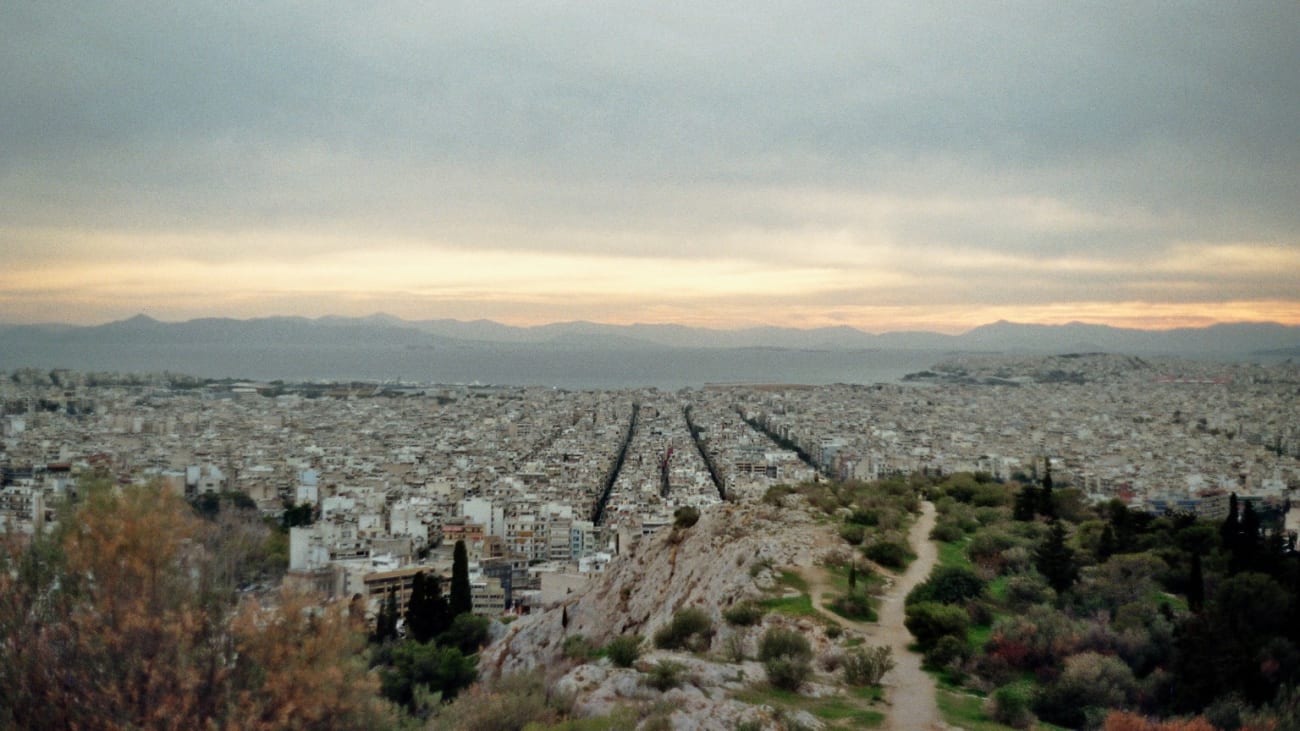 Many of the best things to do in Athens occur outside the summer season, as it is logical for a city to maintain its charm and identity beyond that time of the year when it is flooded with visitors that keep the local tourist industry afloat.
So if you are planning to visit Athens during December and you are worried that there are no fun plans I have to tell you that you couldn't be more wrong. In order to confirm this, I bring you several plans that will keep you entertained and busy from the very first moment of your sightseeing visit to beautiful Athens.
1. Visit the ice skating rink of the Stavros Niarchos Foundation
December marks the beginning of winter for the entire northern hemisphere and so it is not unusual for almost every major European city to offer at least two or three ice rinks for its visitors who love ice skating. In the case of Athens you have the incredible opportunity to do so at the rink that is set up every year at the Stavros Niarchos Foundation.
This is a significantly beautiful part of the city due to the fact that it is a cultural complex that features the new concert hall of the Athens Opera and also a national library with a lot of academic influence. When you go skating at this rink you have the opportunity to get to know some of the artistic exhibitions that usually take place during the whole month of December inside the foundation's facilities.
As this cultural complex and its respective ice skating rink are located in the municipality of Khallithea, it is a good idea to also get to know the streets of this beautiful port community. Which is a midpoint between the urban center of Athens and the center of Piraeus, the most important coastal city of the Athens Metropolitan Area.
I advise you to attend at night, as this is clearly when the rink will be open to the public. 9 pm is a good time to go knowing that in the winter it usually gets dark around 6 or 7 pm. In fact, this is one of the best things to do in Athens in the evenings during the month of December if you are looking for a quiet, family-friendly activity.
Details of interest
Prices: the prices for admission to this ice rink is usually around 5 to 10 euros depending on the age of the person or the day you choose to visit. What I can assure you is that these prices are also adjusted to the issue of whether you decide to rent ice skates or if you attend with your own.
Hours: it usually opens its doors around 6 pm and the most common is to set closing times close to midnight throughout the month of December.
2. Attend a Christmas celebration at the Athens Metropolitan Cathedral.
Greece is distinguished as a place with a very interesting religious history. Since the arrival of Christianity, it created its own interpretation of these beliefs and today the Greek Orthodox Church is the religious institution with the largest number of parishioners in the country. I tell you all this because the aesthetics that define this branch of Christianity is quite interesting and during the month of December this institution offers all kinds of celebrations daily for the Christmas and New Year's Holidays, and all of them are worth visiting.
The Cathedral of the Annunciation of St. Mary is located in Mitropolis Square, which in turn is an important geographical point in the neighborhood of Monasteraki, one of the most famous in all of Athens. It stands out for its architectural style that perfectly follows the guidelines of the Greek-Byzantine aesthetics and is combined with some quite neoclassical details.
Its interior has nothing to envy to other wonders of religious architecture and therefore it is important that you visit it during the month of December. This time of the year will guarantee you the comfort you need to enjoy its Byzantine frescoes without having to deal with hundreds of tourists who have had the same idea as you. It will also allow you to see how the Greeks enjoy their Christian traditions in December.
It is such an important construction for the identity of the city that it is one of those unmissable stops on those short trips when you have to decide what to see and do in Athens in 3 days. If you have more time during your Christmas visit, don't rush to go until you have planned to tour the center of Athens and its surroundings.
3. Go to Syntagma Square to listen to the Athenian children sing the Kálanda
Syntagma Square is a place you can never miss on your visit to Athens no matter what time of the year it is. However, in December it is even more important that you go to this corner of the city because on the 24th and 31st of this month there will be all kinds of church choirs with children singing Kálandas, the typical Greek Christmas carols.
This is a tradition in which children go from house to house singing typical Greek Orthodox Christmas songs in exchange for money and lots of sweets typical of Athenian cuisine. Nowadays it happens all month long and that is why it is a good idea to visit the area if you want to hear Kálandas on a day other than Christmas.
Actually, it is not essential that you go to this square to hear Kálandas at this time of the year, although it is a place that I do recommend thanks to its proximity to other iconic places in the city such as the Hellenic Parliament, the National Garden of Athens or the rest of the Syntagma neighborhood.
My other tip is that the day you decide to go listen to Kálandas in the Plaka neighborhood you should also use the Athens Hop on Hop Off buses, as they will take you to other corners of central Greece quickly. Allowing you to move around the area without the need to use public transport and while listening to an audio guide details about the history of the environment you walk around.
4. Take advantage of the typical sweet shop of the time
As December is also the month of Christmas, all of Athens is filled with desserts that define this season among the palates of the Greeks. Those who year after year wish to relive the flavors of their childhood with sweets that can only be an invention of a gastronomy as authentic and diverse as the Hellenic one.
The melomakarona is one of the great protagonists of this Greek culinary season. It is a piece of bread that was offered at funerals during the Middle Ages and with the passage of time honey was added to it and from there it mutated to be a typical dessert of the winter solstice and the whole month of December in general.
The diples, kourabiedes and kaltsounis are other desserts that you can not fail to order on a Christmas visit to Athens. In fact, many of them are still traditionally prepared until mid-February and so a search for the best in town is usually one of those things to see and do in Athens during the winter.
If I have to recommend any specific place to try them I would say choose the most traditional and unoccupied cafe you find in any of the touristy neighborhoods in the center, such as Monastiraki, Ekasarhia, Gazk, Kolonaki or Neapoli.
5. Have a getaway to the monasteries of Meteora in the best month for such a trip
Meteora is a mountainous enclave that has about 13 monasteries of the Greek Orthodox Church and of which 6 are accessible to the public. It is a very interesting place due to the fact that these monastic centers are located on small mountain massifs that create a landscape worthy of a fairy tale.
December is an ideal month to have a short visit to Meteora due to the fact that there will not be so many tourists even though the Christmas season makes the religious monuments gain importance. It is also for the fact that you will be assured of panoramic views of the nearby snow-capped mountains. In addition, the cost for renting a car or a guided tour of this style often comes with special discounts. They are created with the intention of attracting as many tourists as possible for the Christmas holidays.
To reach them from the center of Athens it is necessary to drive for about 4 hours on a route that mostly goes through fast driving highways. This is one of the best plans for one-day tours or excursions from Athens, since it is completely feasible to go and return to the city on the same date.
Now, if you wish, you can stay in Kalambaka and Kastraki, which are two towns very close to these rocks. Which are characterized by their tourist approach that seeks to monetize its rural Greek beauty.
6. See the December 24th audiovisual show at Kotziá Square
If you see Athens from the sky it is safe to say that Kotziá Square is one of the most important landmarks in the city. This is not only because of its architectural beauty but also because of its strategic location within the center of this Mediterranean metropolis.
On one side is the Athens City Hall and during the nights of December and specifically on the evening of the 24th an audiovisual show that displays a light scenery on the facade of this important public building is offered.
Many classify this light show as one of the most beautiful in the world and every year it seeks to innovate with new ideas.
I recommend this alternative for your trip to Athens in the month of December because it is free entertainment that can be perfectly accompanied with other plans to do in Athens during Christmas or the eve of it. And the truth is that this square is located in an area that you will surely be visiting every day of your visit.
7. Enjoy a visit without so many tourists to the Byzantine and Christian Museum of Athens
When you think of Greek history, that period 3,000 years ago when ancient Greece was the most important empire in the Western world automatically comes to mind. The reality is that its national history is much more diverse and interesting than you might imagine and the Byzantine occupation and Greek Christianity have such ancient foundations that exceed 1,000 years of history in this corner of the Balkans.
That's why visiting the Byzantine and Christian Museum of Athens should be an activity of your December trip to the city for the simple fact that this is an ideal time to visit it without having to deal with too many tourists inside this Byzantine villa built in the nineteenth century.
Inside you will find all kinds of Christian and Byzantine art and also learn how these cultures reshaped the Greek identity to become what they are as a nation today.
This time of year is also very favorable to go to this museum due to the fact that you will be guaranteed to have plenty of time left over due to the lack of tourists to go to other nearby museums, such as the Museum of Cycladic Art or the National Gallery of Athens.
Details of interest
Prices: going to this museum in the month of December is even more convenient for the economic savings, as tickets cost 4 euros per person for those over 25 years, while the rate rises to 8 during the summer season. Children under 25 years of age are free of charge.
Opening hours: opens every day of the week at 8 am and closes at 8 pm. The exception is Tuesdays, as the day starts at 1 pm and also closes at 8 pm.
8. Have an authentic Greek Christmas dinner
As with the sweets, it is logical that the gastronomy of Athens is even more interesting during the month of December than during the rest of the year. It's no secret that the festivities of Christmas and New Year create a cycle of celebrations that turn food into a very important cultural asset in most Western countries.
To tell you a specific place to sit down and enjoy a Greek Christmas dinner is a bit complicated, as it all depends on when you work up an appetite and where you are for that moment of your evening. Clearly, Monastiraki and Plaka will be my immediate references for the fact that they are the most authentic neighborhoods in Athens in terms of the Greek experience they offer to their tourists.
The frikase which is a stew of meats and lettuce, trahanas which is a traditional wheat soup and laharonizo with rice and cabbage in tomato sauce are some of the dishes you have to order when you sit down to eat like a real Athenian on your Christmas visit.
For the kids I can advise you giovarlakia which is beef meatballs that are boiled in a very thick room of lime and eggs. Revithia, fasolada and lahanontolmades are other preparations that cannot be missing in your dinner.
9. Enjoy a street art tour
Athens is the European capital of graffiti and plastic street art. There are entire neighborhoods such as Psyri and Exarchia that are districts for these plastic arts in the urban heart of the city.
At the same time, December is a very appropriate month to take your time to enjoy this reconstruction of the Athenian urban landscape. For the weather is favorable, since you will not have to escape the oppressive sun at each of the stops along your route. In addition, the lack of tourists is synonymous of comfort to walk calmly through the most crowded streets of these artistic and bohemian districts.
The urban tours offered by some guides specialized in this field are quite practical because they take you to the most recognized works. This while you also learn about the urban culture of Athens and the Greek cultural identity in the modern times we live in.
Details of interest
Prices: on average this kind of tours can cost you about 25 euros per person and usually extend for about 3 hours of walking. There are some cheaper ones and it all depends on what you are willing to pay. Some bike tours in Athens also go through these neighborhoods and that can be an ideal combination of two interests in one plan.
10. Attend any event in the Megaron
The Athens Concert Hall is a cultural space that has one of the best acoustics in all of Greece. During the month of December, every year, it is usually full of events and the most common is that these are opera concerts or ballet performances with stagings of Swan Lake, The Nutcracker or other Greek comedies.
I advise that if you have time in your itinerary to get tickets for the event that coincides with the dates of your visit, I assure you that it is an experience you will never forget.
Moreover, as it is a time of the year with a low tourist influx, I assure you that you will be living the experience as a true local among Athenians enjoying the cultural offerings of their own city.
Temperatures in Athens in December
December already presents a drastic drop in temperatures compared to mid-autumn and you can expect minimum temperatures of around 5 or 6 degrees Celsius.
Highs can climb to 15 degrees on a sunny day, but it's still too cold to fully enjoy those Athens cruises that characterize summer and spring.
The tourist flow in Athens in December
In December Athens is usually filled with a fairly moderate number of tourists, but it has to do with Greek people returning home to visit relatives.
It is not a sought-after international destination in the tourist industry for Christmas. This makes it an ideal place if you are looking to enjoy a city in a quiet way, on your own terms and by the standards of the locals.
Prices in Athens in December
Prices in Athens during December are a bit more expensive than in the rest of the tourist off-season that extends from autumn to early spring, however, the savings are significant compared to summer and on average you could spend 40% less than what you would have to spend on a trip with the same activities in mid-summer.
What to pack to visit Athens in December?
Bring coats and comfortable clothes for walking, as this city offers routes to cover its entire length. Footwear should be appropriate for this type of urban tourism and it would not hurt to choose versatile garments that you can wear in a casual context or that also look good in a more elegant environment.