Athens Airport Transfers
After a flight, we all want to get to our destination quickly and comfortably. I'll tell you how to do it in Athens!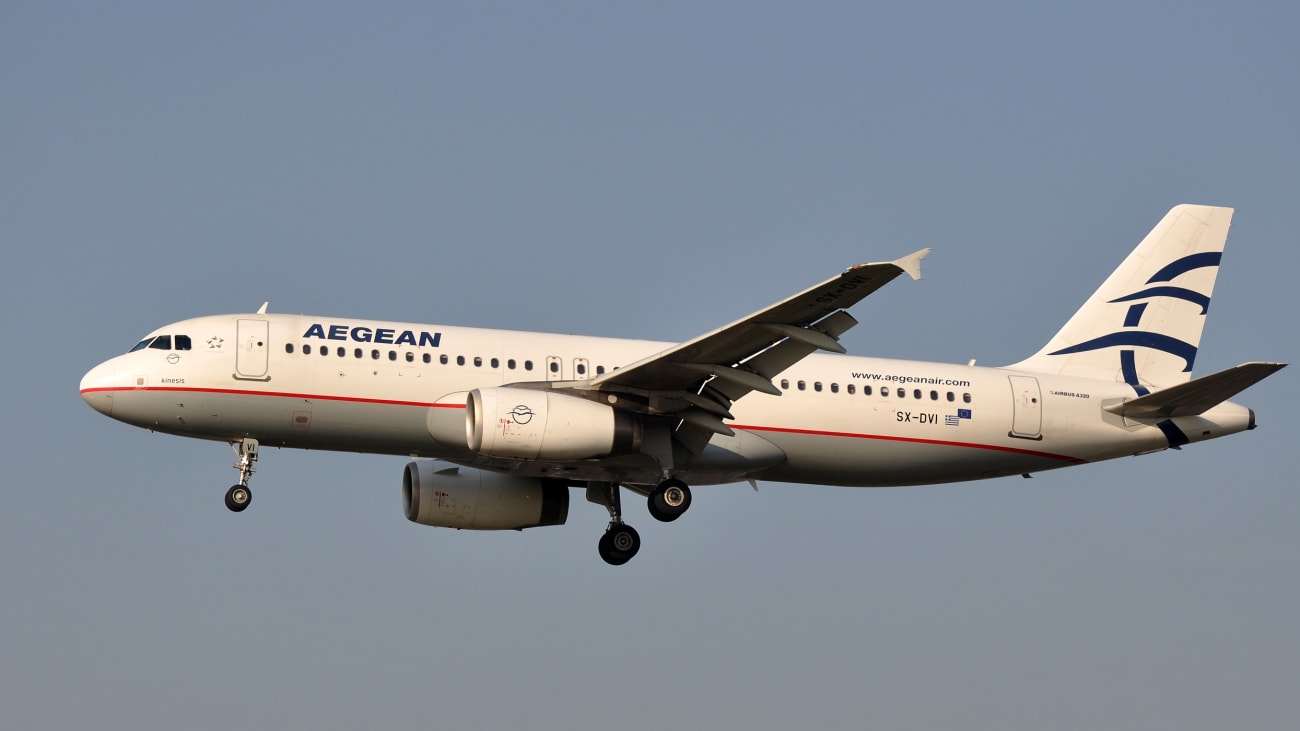 If you already have your flight ticket to Athens, here's all you need to know to save money and gain in comfort for your arrival at the hotel from the airport.
1. The best transfers between Athens airport and the city center
Once you land in Athens, you can reach the city center in two different ways: by public transportation (metro and bus) or by private transportation (cab or pre-booked transfers).
2. Shared transfer from Athens airport to your hotel
With this door to door service shared transfer from Athens airport to your hotel a professional driver will pick you up at your arrival at the airport and take you to the door of your hotel in a luxury air-conditioned van or transfer. You will share the ride with two or three other travelers, but you will not have to give up any comfort.
For any doubt, incident, special luggage needs, etc. you can easily contact the company by e-mail once you make the reservation.
Advantages
It is cheaper than a cab.
The driver is professional and reliable (which cannot be assured in the case of the unofficial transfers that are frequent at Athens airport).
The driver speaks English (something you will appreciate when you arrive in Greece).
You will be dropped off directly at your hotel while public transportation will take you to one of the downtown stops.
It takes only 45 minutes
You will travel more comfortably than by bus, train, cab or subway.
The driver will be waiting for you upon arrival and you will not have to make any effort to locate a specific point within the airport.
Shared return transfer from your hotel to the airport
This same service is available for the same price for getting from your hotel in Athens to the airport once your trip is over. Taking into account the departure time of your flight, your driver will pick you up at your hotel early enough to get you to the airport on time without having to embark in a hurry or wait for an eternity.
Ana's Traveller Tip

At the airport you will find many particular proposals of cheap transfers to your hotel; do not pay attention to them, even if they bargain, because it is not always safe.
3. Private transfer from Athens Airport to your hotel
This option is very similar to the shared transfer, the difference is that this time you will go alone in the vehicle or with those traveling with you. With the private individual transfer from Athens airport in 40 minutes you will be directly at your hotel. It is the most comfortable way to start your trip since you will not share the vehicle with anyone and the departure will be immediate once you arrive in Athens and meet your driver.
How it works
This service is available 24 hours a day, 7 days a week, so it doesn't matter what time you arrive in Athens.
Make your reservation online indicating your flight and hotel details so that your pick-up can be arranged.
Let the company know via e-mail if you have any special situation or request.
Once you arrive at the airport, your professional, English-speaking driver will be waiting for you at the arrivals terminal with an identification sign.
You will show him the voucher or reservation receipt sent to you by e-mail and he will take you to your hotel in a comfortable air-conditioned vehicle.
Return transfer from your hotel to the airport
Once you finish your trip you also have this service of private transfer from your hotel to Athens airport. You can book it before your trip or once you are in Athens, the services and quality will be the same on the way there and back.
4. Other options between airport and downtown
If you prefer public transportation, Athens airport is served by metro and bus. You will find both options signposted upon arrival at the airport. Here's what you should know:
Metro
The one way ticket to the center costs 10 euros. If you choose round trip you will pay 18 euros, but you have to use the return ticket within seven days, so it is only recommended if you are going to be in Athens for few days. You can buy the ticket at the offices you will find at the station or at the vending machines located in the station.
The metro has connections to stations in the center of Athens such as Syntagma or Monastiraki from where you can transfer or walk to your hotel. It takes about 45 minutes to get to the center and the schedule is from 6:35 am to 11:35 pm with a frequency of 30 minutes.
Bus
It takes longer than the metro (from 45 to 90 minutes depending on the area you go to), but it is cheaper and has 24 hours service including holidays. The ticket price is 6 euros and there are four lines available: X93, which connects to Kifisos and Liosion bus station, X95, which goes to Syntagma square, X96, to the port of Piraeus and X97, with final stop at Dafni metro station. Frequency can vary from 15 to 60 minutes.
Children and seniors over 65 have discount on the public service in Athens, but if there are several of you traveling it may be more economical to book a private transfer due to the prices and the added hassle of having to travel to the hotel on your own once you arrive in the center.
Taxi
If you arrive in Athens without reserved transportation and you want to avoid public transportation, you can also request a taxi. In this case you will not need a reservation but just locate the taxi rank (make sure it is the official rank which is indicated with signs) and wait for your turn. Cabs in Athens have a fixed fare for the airport which is 35 euros during the day and 53 euros in the early morning. As you can see this is the most expensive option to get to your hotel.
Rental car
Finally, there is the alternative of a rental car, but I do not recommend it if you do not know the roads or if what you intend to do on your trip is to stay in Athens. Orientation on Greek roads can be more complicated than in other European countries due to the language.
5. First tips for your arrival in Athens
How is the Athens airport
Athens airport has all the amenities of any major international airport. You will have free WIFI, restaurants, luggage storage and a shopping area. Both at the airport and in the city center you will be able to get by in English without any problem.
When to go to Athens
The best time to travel to Athens is in spring. This season is not considered high season (so the crowds will be less crowded), as summer is, and temperatures are still very pleasant during the day (averaging about 25 degrees).
How to save while traveling
Athens is not a cheap city. Due to tourism, prices can be high, but there are always tricks to save money. The main one is to book as far in advance as possible flights, accommodation and excursions in order to find the best deals. Secondly, the food you can find in the street stalls is quite acceptable so I advise you not to be obsessed with eating in the best restaurants.
If you go on guided tours this can be a good opportunity to ask your guide for recommendations on cheap places in the city that are off the beaten track. Children, students and seniors can get discounted access to some of the tourist attractions, so always ask about the conditions before buying the ticket. Here is a list of Athens Tours.
How to get around Athens
In Athens the distances are not great, so if you stay in the center you will be able to visit andando many of the points of interest. Renting a bike is also an economical and practical way to get around the city. The metro, on the other hand, is quite efficient and you can save a few euros if you buy combined tickets for several days (you can ask for information at any of the stations).
I also recommend you to consider the option of using the tourist bus to move between the main points of the city. I leave here my practical guide about Hop on Hop off Bus Tours for you to organize your trip.
What to pack in your suitcase
The currency of Greece is the Euro, so forget about having to carry other currencies during your trip. You don't need to travel with cash either since in Athens you can withdraw money free of charge from most ATMs. If you travel in summer do not forget light clothes and a raincoat if you travel in winter.
Regardless of the time of year of your trip, wear comfortable shoes; you will have to walk to visit the Acropolis. You will also be well advised to take your European Health Insurance Card in case you need medical assistance during your trip, as it will be free of charge.
Frequently asked questions
How long does it take to get to Athens from the airport?

Taking Metro Line 3 (Aghia Marina – Douk. Plakentias - Athens International Airport) to Syntagma station, located in the city center of Athens, will take 40 minutes. A transfer will take about half that time, and its much cheaper than a taxi so it should be the best option if you want to avoid public transport.

How early should I arrive to the Athens airport before my flight?

Most travellers recommend at least one hour just to avoid any type of unforeseen event, but if you're on an intercontinental flight the general rule is to be at the airport at least 2 hours 30 minutes early.

Is the hotel pick-up guaranteed on a departure transfer?

If you want to make sure you will be picked up at the exact location of your hotel, you should book at least 2 days in advance. Within 2 days of booking, your transfer and pick-up will be subject to availability.