Cruises in Athens
Greece has more than 2000 islands, and although not all of them can be visited with excursions from Athens (you would need to take a flight), there are some islands that you can visit with a one-day cruise from Athens.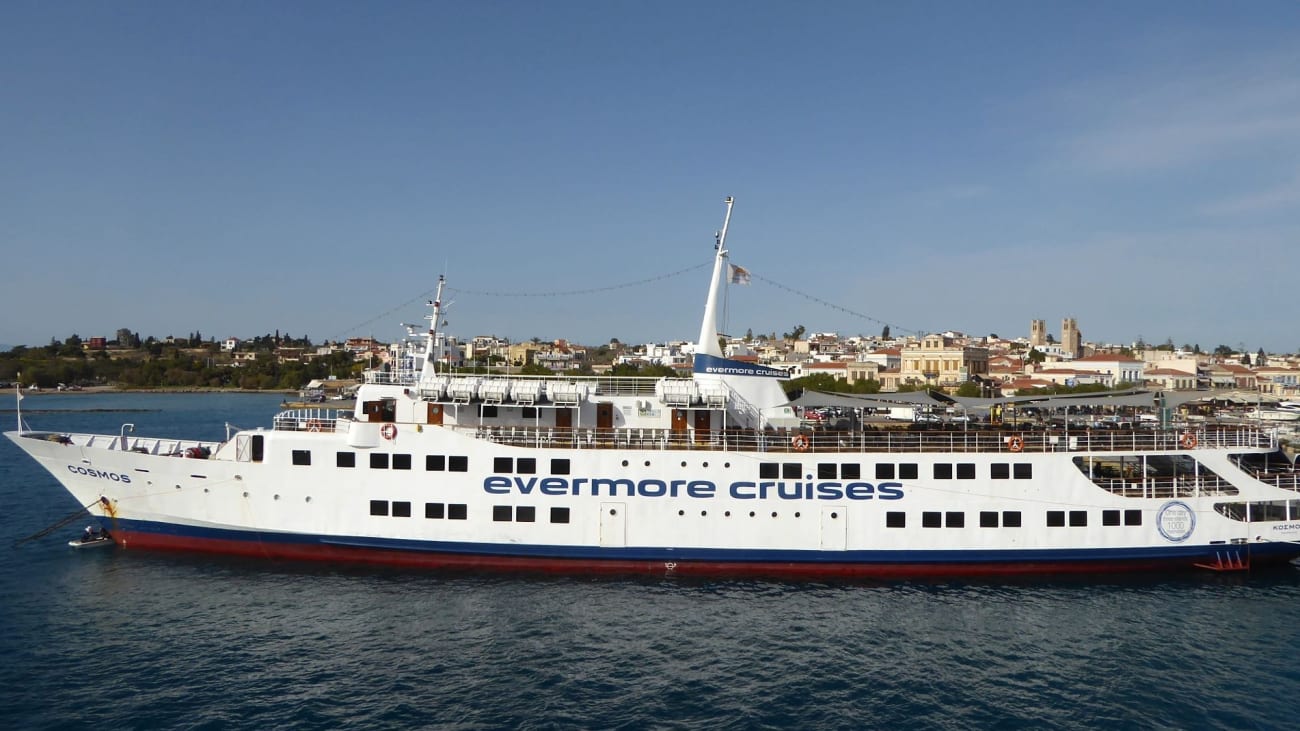 Greece has more than 2000 islands, and although not all of them can be visited with excursions from Athens (you would need to take a flight), there are some islands that you can visit with a one-day cruise from Athens.
1. Hydra, Poros and Aegina one day cruise from Athens
With this one day cruise from Athens, a vehicle will pick you up at your hotel and take you back to your hotel at the end of the excursion. You will visit three islands and on each one you will spend between one and two hours, but the cruise itself will also be an experience in itself. The islands you will see are the closest to Athens, located in the Saronic Gulf:
Hydra
A small island with a high commercial movement where you will find beautiful colored houses, landscapes to admire and great beaches. Your guide will tell you the history of a place that served as a refuge for pirates.
Pores
In the center of the island, on a hill are the remains of the temple of Poseidon and you can also visit places like the forest of lemon trees, but my recommendation is to take a walk along the harbor while contemplating the scenery.
Aegina
When you get there you can take a walk around the city or make an excursion to the Aphea temple, which is quite popular in Greece.
What is included in this cruise
Expert advice from a guide
A Greek free buffet lunch
A folkloric show during the crossing
Ana's Traveller Tip

These cruises are a quick excursion if your main travel destination is Athens, to enjoy the main Greek Islands in all their splendor you will need more time.
2. VIP one day cruise to Hydra, Poros and Aegina from Athens
If what you want is to feel surrounded by luxury for a day and treat yourself during your trip, this one day VIP cruise from Athens is an ideal option to achieve it. The main advantage of this activity is that you will not only enjoy the destination, but also the travel experience.
In addition to the visit to the islands of Hydra, Poros and Aegina, where you will have free time between one and two hours per island. This tour is available in English, Spanish, Italian and French. With it you will be out all day with everything included and once on the islands you will be able to tour them at your leisure capturing in your retina their fabulous landscapes and buildings.
What is included in this cruise
Transfer from your hotel in Athens to the ship in a luxury vehicle and vice versa.
A free business class buffet with Greek delicacies
Snacks and beverages available during the tour
A guided tour of Hydra Island
Discount in the ship's stores
Visit to the cruise ship bridge and meeting with the captain
Expert guides to whom you can turn to during the tour
Priority embarkation and disembarkation at each of the islands
Ana's Traveller Tip

Some of these islands do not have sandy beaches, but you can find spots where you can take a quick swim if you wear booties.
3. Tips for your cruise to the Greek Islands from Athens
The main purpose of the day cruises departing from Athens is to give you the opportunity to get to know in more detail the Greek landscape and some of its islands. That is to say, the beaches are not in themselves the main attraction of this boat tour. This is the first thing you should take into account before booking the experience in order not to be disappointed later on.
How to choose the right cruise
If you have taken a quick look at the available offer, you will have seen that there are dozens of similar cruises departing from Athens. How to decide on one tour or another? My advice is to consider a number of factors:
The price: These types of excursions are not cheap, but you don't necessarily have to pay an excessive amount to enjoy them.
Free cancellation: always consider the unexpected. Choose a tour that gives you the security of being able to cancel 24 hours in advance without losing your money.
Time on the islands: the greatest added value of a day cruise is to be able to make the most of the time. Check before booking the estimated time you will spend on each of the islands included in the tour.
Services included: being able to enjoy the ride between stops is also important. Many tours have on-board services such as food or entertainment to make your time on the boat part of the experience.
What to bring on the cruise
Finally, remember to bring everything you need to spend the day in maximum comfort. It is important to bring sunscreen, a bathing suit in case you have the chance to enjoy a swim and comfortable clothes and shoes. You will not need much more during the trip.
4. Other Greek islands worth visiting
If a one-day round-trip cruise is not enough for you, you have many more options to enjoy the islands of Greece. Before booking your accommodation in Athens, consider the possibility of spending a few nights away with a multi-day tour or even organize a tour on your own. This will allow you to visit islands further away from the capital such as:
Santorini
With excellent beaches, nightlife and a landscape of white houses distributed over a mountain. It is the ideal place for any travel photographer.
Mykonos
Known for its party and nightlife. You can arrive by plane and from there make the jump to other nearby islands.
Paxos
Close to Corfu. It guarantees relax and privacy and will not be too crowded because it is only accessible by boat.
Rhodes
Ideal to spend a few days enjoying both its landscapes and tourist sites such as the Castle of Monolithos or the natural park of Epta Piges.
Crete
It is the largest island of Greece and can be another point from which to start your trip around the country. In addition to landscapes and beaches, you can visit important archaeological remains.
5. If you are interested in a cruise in the Greek Islands, you will also be interested in...
The Greek Islands cruises from Athens are an opportunity to discover more areas of the country in the same trip and not stay only with the image of the capital of Greece. For the same purpose I recommend you to take a look at this article about Athens Tours in which you can find options to further expand your travel experience.
Sometimes we associate excursions to an exhaustive planning and we discard them for the simple fact of having to spend nights away from our main travel destination, but a solution to this is in the organized tours. In most of them, in addition, you will have the services of a guide during the tour that will allow you to learn more about the history of the country and make the most of the time available.
Frequently asked questions
What is there to do at the Saronic Islands?

Visiting Agistri, Moni, and Aegina is a unique experience and an excellent opportunity to practice windsurfing, waterskiing, fishing, snorkeling and diving, as well as hiking and horse-riding. The charming villages of the islands will offer you sights that you will hardly forget.

What is included in a sailing experience?

A full day cruise complete with unlimited beverage, lunch with traditional greek food and craft wine and beer, stops for swimming, sunbathing and enjoying the islands and its beaches, a hike through the pine forest of Chalkiada and a stop in the town of Skala to visit the church of Agioi Anargyroi.

Is there a lunch option suited for allergies and intolerances?

Yes, there is, and you should let the provider know of any specific dietary requirements at the time of booking the experience.