Berlin Tours
Berlin's surroundings have as much or more to offer than the city itself. Here are my favorite excursions for you to choose from.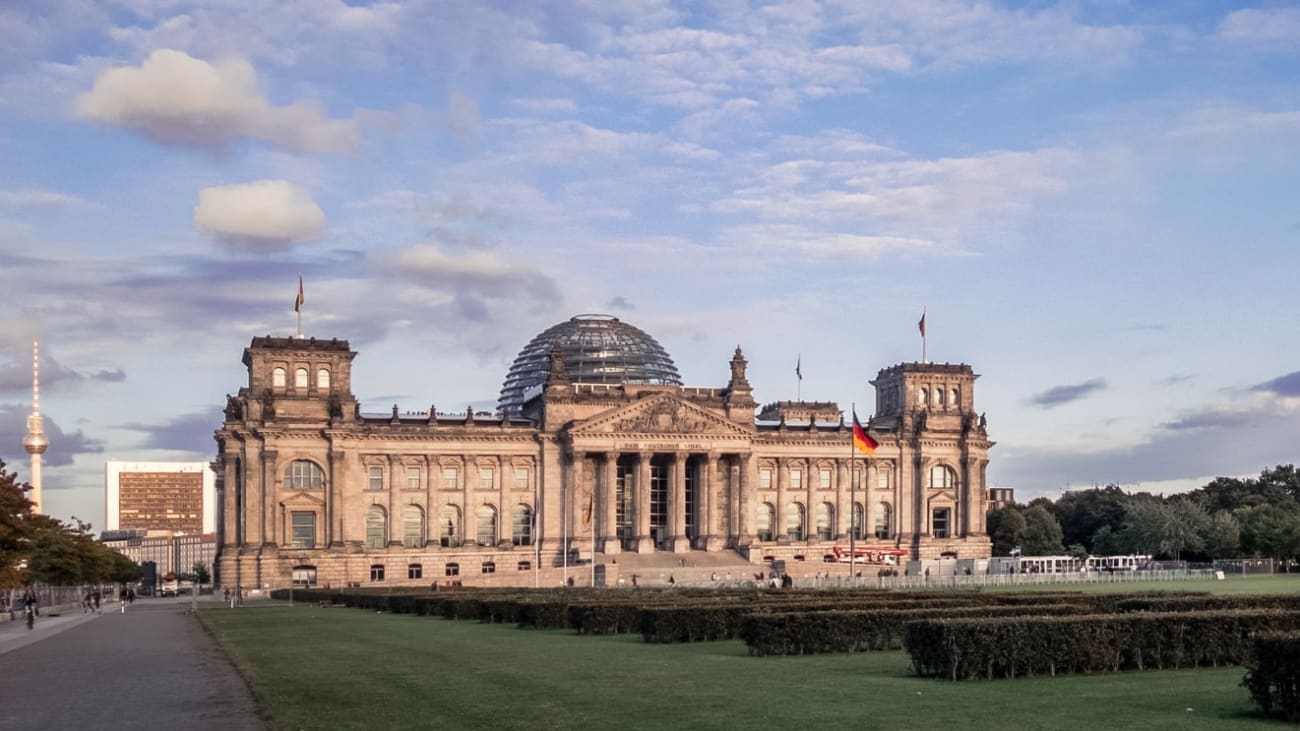 No one who visits Berlin can deny that this is one of the most historical cities in Europe. In every corner of Berlin there is something to learn and remember and to discover it, nothing as essential and recommendable as a guided tour.
1. Sachsenhausen Concentration Camp Excursion
There is controversy surrounding visits to Nazi concentration camps. The visit is not pleasant and is understandably an experience to be avoided for many. However, despite its harshness, the guided tour of the Sachsenhausen concentration camp is an important reminder and awareness of the political mistakes made in the past. If you are interested in this part of history, I advise you to try this guided tour and judge for yourself.
This visit to Sachsenhausen is based on the concept of free tour, so you will set the final price for your experience (the 3 euros you will pay when you make the reservation cover the management fees and the donation for the memorial). The transfer to the Sachsenhausen concentration camp is included in the experience as well as the guided tour of the camp. The total duration of the tour will be about 5.5 hours.
The group with which you will share this experience will be 30 people maximum and the tour is adapted for wheelchair users. Do not forget the connotations of the place you are going to visit and try to dress appropriately. The tour will be conducted in Spanish, but you can inquire by mail when booking your place about the possibility of doing it in other languages.
Throughout the tour you will be accompanied by an expert guide who will explain everything you need to know about this difficult historical period. Including travel, the duration of this excursion will be about five hours.
2. Guided tour of the sights related to the Third Reich
It is difficult to think of Germany without taking into account its history and that history is intimately linked to the Second World War and the rise of the Third Reich. Throughout the city there are different places that remember and commemorate the victims of Nazism while others related to the executioners are not even marked.
The total duration of this guided tour of the Third Reich is around two and a half hours and is available in English, Spanish and German.
Itinerary
Brandenburg Gate
Reichstag Building
Memorial to the murdered Reichstag members
Soviet Memorial Tiergarten
Jewish Quarter
3. Guided tour of the sights of alternative Berlin
If you know someone who lives in Berlin, they will surely have told you about the alternative atmosphere that permeates the city today. With this guided tour of underground Berlin you will discover a side of Germany's capital that you probably didn't count on before your trip.
If you are one of those who prefer to get away from the busiest tourist routes, this tour is for you, but I do not assure you that you can finish it without wanting to stay and live in Berlin. Communes, street art, graffiti, nonconformism, demonstrations, riots... these concepts will stay with you throughout this 3-hour tour in which a local guide will show you the less bourgeois side of the city.
Itinerary
Brandenburg Gate
East Side Gallery Open Air Museum
Brotherly kiss graffiti on the Berlin Wall
Punk quarter of Friedrichshain
Ana's Traveller Tip

Berlin is a city with so much history that the guided tours are thematic; take several of them to come back with as complete a view of the city as possible.
4. Guided tour of Potsdam
Potsdam is a German city located on the outskirts of Berlin. It is known for having been the city of the German Kaisers and, therefore, home to elegant palaces and castles. Its baroque architecture and the role it played as an important enclave at the end of World War II are factors that attract thousands of travelers every year. On this six-hour guided tour of Potsdam you will learn all the secrets of this city.
It is well worth booking one of the days of your trip to visit this city (on my first visit to Berlin I did not do it and regretted it). But before you make your reservation online you have to take into account one thing: the price of the tour does not include the transfer to and from Berlin (train tickets cost 3.40 each way) or the entrance to the Sanssouci Palace (it costs 12 euros and I recommend you to reserve time to see it on your own).
The total duration of this tour to Potsdam (although transportation is on your own, you will travel by train together with the rest of the group from a meeting point in the center of Berlin) is 6 hours and you can do it in English or Spanish.
Itinerary
The Old Market Place
St. Nicholas Church
The Fortune Gate
Potsdam's Brandenburg Gate
Babelsberg Palace
New Garden Park
Bassinplatz
Sanssouci Palace
5. Beer tasting in Berlin city center
Not everything is going to be History in the guided tours of Berlin. The city must also be enjoyed and what better way to do it than with a traditional German snack and a tasting of three different types of beer. This Berlin beer tour is the ideal plan for those who want to learn about the history of a drink that makes Germany famous and, of course, taste it.
The tour is available in English and Spanish, lasts 3 hours and costs 26 euros. An expert guide will meet you at a central meeting point in Berlin (you will be emailed the exact place and time when you book online) and will take you to some of the best breweries in the city and to areas with a great atmosphere. This tour is ideal for having a good time and meeting other travelers.
6. Guided bike tour through Berlin
Another way to tour the center of Berlin is on a guided bike tour. The city lends itself so well to this that in recent years guided tours through the center of Berlin have been organized that include bicycle rentals. These are tours for small groups (about 9 people), available in English and Spanish and last between 3 and 4 hours.
The advantage of this tour is that you can cover longer distances than during the walking tours and therefore you will get to know more areas and more aspects of the city since you will be accompanied at all times by an expert guide who will talk about the Prussian monarchy as well as the Second World War or the Cold War.
Itinerary
Alexanderplatz TV Tower
St. Nicholas Church
New Jewish Synagogue
Berlin Wall Memorial
German Parliament
Brandenburg Gate
Jewish Holocaust Memorial
Gestapo Headquarters
Checkpoint Charlie
Gendarmenmarkt
Memorial to the Burnt Books at Bebelplatz
7. Guided tour of East Berlin
The famous Iron Curtain marked the life of the city of Berlin intensely and, although the climate of freedom that today is breathed in its streets takes us away from all that, this part of history has left traces throughout the city. On this guided tour through East Berlin you will learn about life in the Soviet and communist part of the city and what stories the Cold War period brought with it.
This guided tour of East Berlin lasts 3 hours and is available in English and Spanish. Although we all know anecdotes about the famous Berlin Wall, the ones your guide will tell you during the tour will make your hair stand on end and make you wonder how it was possible to reach such a surreal situation in the German capital.
Itinerary
Brandenburg Gate
Russian Embassy
Palace of Tears
Berlin Wall
East Side Gallery
Bernauer Strasse
8. Politically incorrect tour through Berlin
This free tour for which you can book online for 3 euros covers different historical areas of central Berlin, but it does so with a very different approach to the rest of the tours.
The procedure of this politically incorrect tour of Berlin is the same as any other tour: a local guide meets you at a meeting point and takes you through different parts of the city giving you a series of explanations. The difference is that the black humor is very present and the point of view is far away from political correctness.
I do not recommend this tour if you are a sensitive person, but it can be an interesting experience if you want to laugh for a while and to know, once again, another point of view of the history and culture of a city where diversity reigns.
9. Excursion to Dresden
Dresden is one of the most beautiful cities in Germany and is located two hours from Berlin. If you have time during your trip, I recommend visiting it (leaving early to make the most of the day) either as part of an organized tour to Dresden or on your own. Besides being a city with a special charm, Dresden has one of the best Christmas markets in Europe.
10. If you are interested in an excursion or guided tour of Berlin, you will also be interested in
With each of these tours you will learn about a different aspect of Berlin and its history, but you can also take less "intense" walks through the city just to enjoy the sights. I recommend doing this either aboard a Berlin boat cruise or via a sightseeing bus tour with panoramic views of Berlin.
If you choose the option of free stops, in addition to enjoying the tour you can also move comfortably through a city that you have already discovered that it is gigantic and therefore difficult to reach on foot. I leave you here my articles with all the information you need to organize your cruise or your tour bus tour: Cruise Tickets in Berlin and Berlin Hop on Hop off Bus Tours.