Road to Hana in Maui Ultime Guide: day trips, tips, prices...
The legendary Road to Hana is one of Maui's biggest tourist attractions and one of the most beautiful roads in Hawaii. Discover it!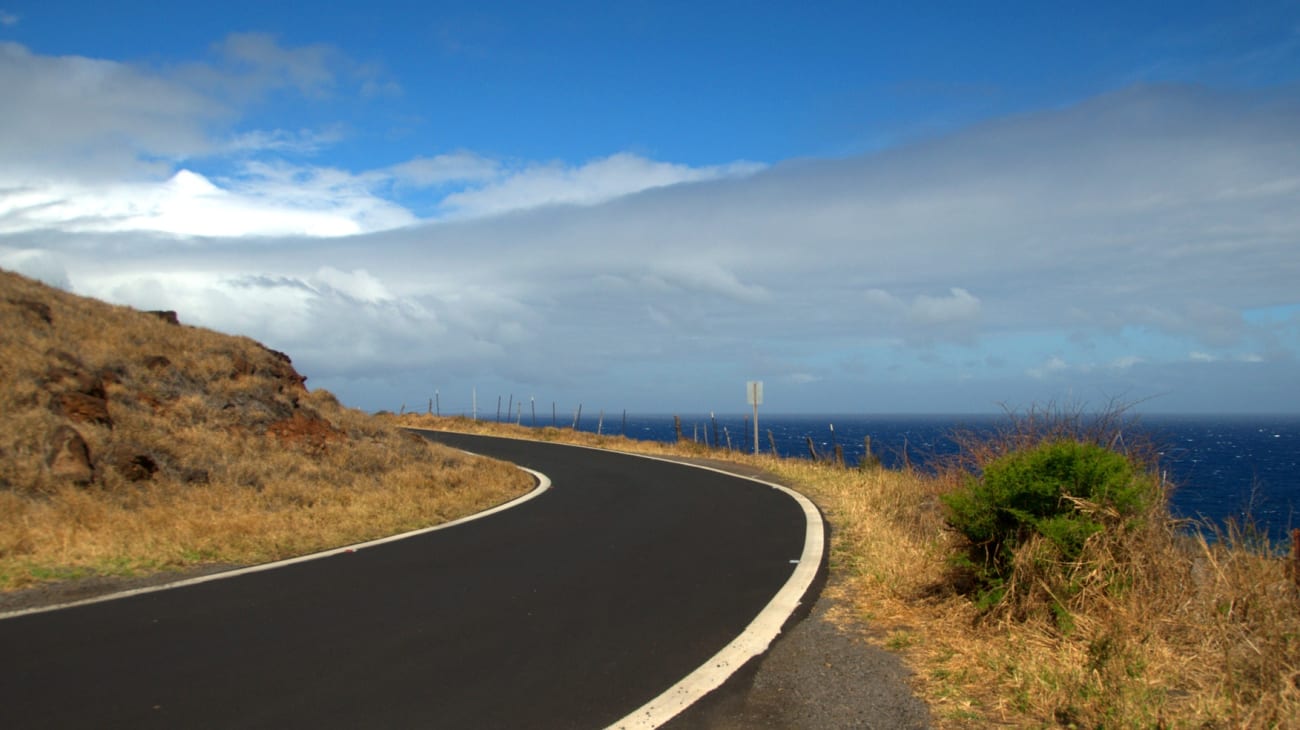 In every trip you can never miss a small road trip, an exciting road adventure to discover fascinating and unusual landscapes close to the city you are visiting.
Nicknamed "the Magic Island", Maui happens to have one of the most beautiful roads in the world, Road to Hana, where the important thing is not the destination (the small town from which it takes its name) but the road itself. Get your camera ready because here you will take some of the most beautiful pictures of your trip!
The best Road to Hana tours
Although you can do this road trip on your own by renting a car in Maui, if you want to explore the landscapes of this area of the island, my advice is that you should join one of the already organized Road to Hana tours.
The reason is not trivial. Being a road full of curves through the rainforest with which you are not familiar, in order to avoid unnecessary risks at the wheel during your vacation it is best to travel with local drivers and guides who know the geography of the terrain like the back of their hand and will show you the most amazing landscapes of Maui safely. So you only have to worry about enjoying the views!
Reserve a full day of your vacation to embark on an unforgettable Road to Hana adventure by taking a trip to some of the island's most picturesque sites such as Wai'anapanapa State Park, Waikani Falls, Ho'okipa Beach, Wailua Falls, Pua'a Ka'a State Park or the traditional village of Ke'anae, among many other places.
The fantastic thing about this type of excursions to Road to Hana is that they include a local guide who will explain the history of all the sites you will see on the route and also usually include lunch and transportation to and from the hotel, for convenience during the trip.
The most premium options to visit Road To Hana: travel in a small group or combine the tour with a helicopter flight
Because of the beauty of the locations visited during the Road to Hana excursion, there is no doubt that this road trip in Hawaii is a memorable experience by itself, but for a little more money you can make it premium and travel with a small group of less than 10 people in a luxury limousine for extra comfort and relaxation, especially on the return trip when you are tired after a full day out.
These tours also include a local guide (who will explain the Hawaiian culture and history of all the sites you will visit along the route) as well as lunch and transportation to and from the hotel but not only that.
During the tour you will see incredible sites such as Wai'anapanapa State Park, Waikani Falls, Haleakala Crater, Hana Tropicals Gardens and the towns of Ke'anae and Hana.
If these premium Road to Hana excursions are worthwhile, it is because during the activity you can take a swim in a black sand beach in Hana or under a waterfall in Pua'a Ka'a State Park. You will get some great pictures and a unique souvenir of your stay in Maui!
And if what you want is to have a global vision of the beautiful landscapes of Maui, there are tours to Hana that combine the visit by land and by air. That is to say, part of the circuit is done by car and the other by helicopter, since many places can only be accessed from the sky due to the unique geography of the place.
So don't think about it, get your camera ready because Road to Hana is an extraordinary adventure!
---
What to see on the Road to Hana
Depending on the Road to Hana tour you choose you will see some of the most amazing scenery on the island of Maui such as Haleakala Crater, Kaumahina State Park, Hana Tropicals Gardens, Waikani Falls, Wai'anapanapa State Park, the towns of Ke'anae and Hana, Ho'okipa Beach, Wailua Falls, Pua'a Ka'a State Park, Charles Lindbergh's grave, Ohe'o Gulch, the bamboo forest and some local farms where you can taste some typical products.
Why Road to Hana is worth a visit
It is a spectacular ride of about 72 kilometers along Maui' s north shore featuring 620 hairpin bends and over 50 bridges leading to beautiful landscapes of virgin rainforest, steep cliffs, beautiful waterfalls, black sand beaches and fields of palm trees.
If you are a lover of ecotourism and road trips, you will really enjoy this adventure to Road to Hana because you will see incredible landscapes and curious villages while learning about Hawaiian culture and history.
How long are the excursions to Road to Hana?
Excursions to Road to Hana can take approximately 6 to 10 hours.
The best waterfalls in Road to Hana
Some of the most beautiful waterfalls you can see in Maui are Waimoku Falls (the highest on the island), Waikani Falls, Alelele Falls, Wailua Falls or Hanawi Falls, among many others.
How to book a Road to Hana tour
In Hellotickets you will be able to compare prices and schedules as well as availability of excursions to Road to Hana on the date you want, and you will surely find the excursion that best suits you!