Best Things To Do in Beijing
The city of Beijing is an absolutely incredible place, here I will tell you everything you can't miss on your visit to the capital of China.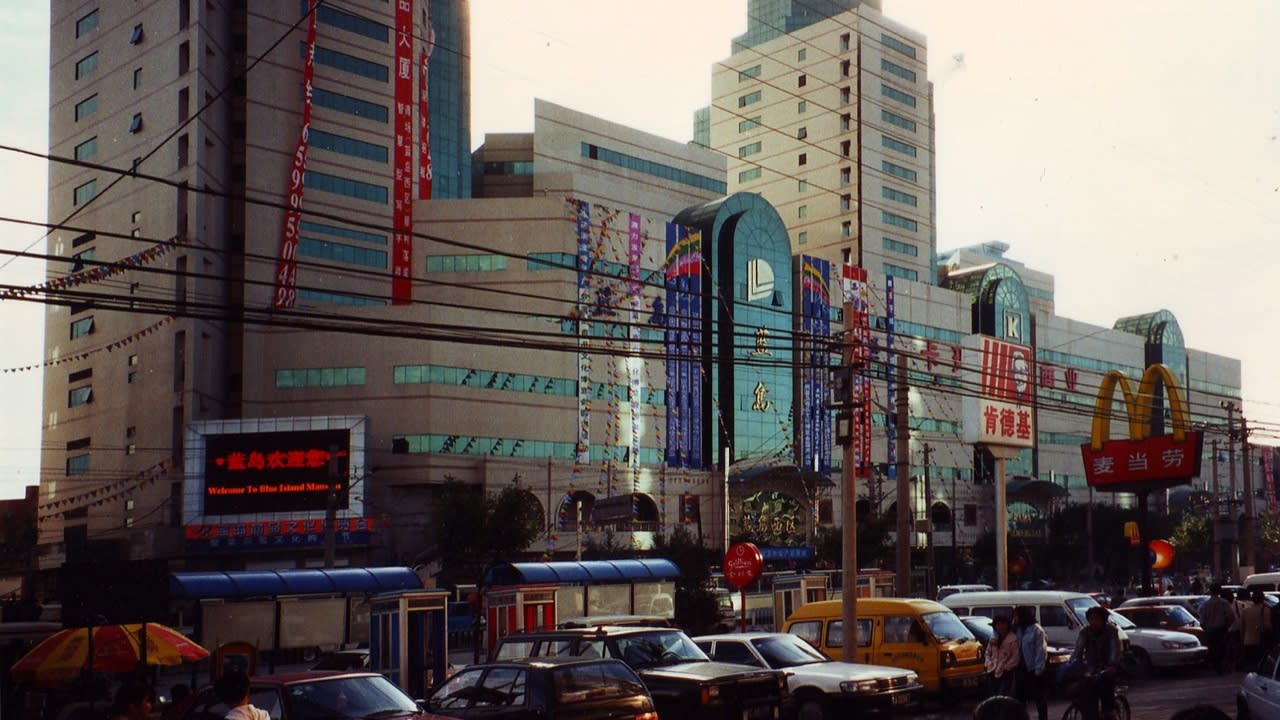 Beijing (also called Beijing) can be a bit intimidating for us westerners, especially because it seems like a city absolutely overgrown. There is a lot of everything, a lot of people, a lot of noise, a lot of lights, tradition and modernity. However, I can assure you that knowing its millenary culture, visiting the Forbidden City, touring the Great Wall of China or taking a walk through its amazing monasteries, will leave you in love and you will want to come back.
If you are wondering when is the best time to visit Beijing, let me tell you that there is always something interesting to discover in this city. From the Peach Festival in March to such important national festivals as the Moon Festival, which takes place in October, Beijing has everything for you to have a great time. Join me on this tour of the best things to do in Beijing.
1. Explore the Forbidden City
Definitely one of the jewels of Beijing is the ancient Forbidden City. You can't pass by without a visit, even if you only have 2 days in Beijing, it is a unique experience. You will see what has been the residence of the emperors for about 500 years, for the Ming and Qing dynasties. You can visit its gardens and courtyards, its halls, as well as the Palace Museum.
Please note that tickets for the Forbidden City in Beijing should be booked in advance, as it is one of the main attractions of the Chinese capital. As it is so popular, there are many tours that include it. If you take a hop on-hop off bus tour in Beijing you will surely have a stop near Tiananmen Square, one of the ancient entrances to the city.
2. Walk on the Great Wall of China
Stunning in every way, the Great Wall of China is the only man-made structure that can be seen from outer space. If you are wondering how to get to the Great Wall, don't worry, the best way is to sign up for one of the best Great Wall tours in Mutianyu from Beijing. You will be led by an experienced local guide, who will also tell you all the secrets of its construction, along with ancient legends that will leave you speechless.
If you plan to visit Beijing in October, keep in mind that this month is ideal for walking the Great Wall, because its temperatures are some of the most pleasant of the year in China. The Wall was declared a World Heritage Site by Unesco and is considered one of the 7 wonders of the world.
Being a bit far from the city center, this tour is considered one of the best day tours from Beijing.
3. Visit the Temple of the Lamas
Another must on your trip is a visit to the Temple of the Lamas. As soon as you enter you will feel the aroma of incense transport you. You will be able to see the classic Chinese architecture, pagodas with gold and silver ornaments, and images of dragons and tigers. This is one of the best temples in Beijing, an experience that will help you understand much more about the culture of the place and its cults.
This temple, one of the largest Buddhist-Tibetan monasteries in the world, was built in 1694, in the middle of the Qing dynasty. You will have the opportunity to tour its stately gardens and fall in love with Chinese art.
4. Visit the 2008 Olympic Village
In 2008 Beijing hosted the Olympic Games. For this purpose, an important sports village was built and is still preserved. A day tour of the Beijing Olympic Village is definitely an excellent idea. You will be able to see the stadiums and the buildings that were built especially for the event. At night, everything lights up and becomes magical.
The Beijing Olympic Village is located in the Chaoyang district of the city. On a guided tour of the Olympic Village you can see some highlights such as the National Stadium, known as the Bird's Nest for its curious shape, the Beiding Niangniang Temple and the National Aquatics Center. This tour is perfect if you plan to visitBeijing in September, as temperatures hover around 20 degrees Celsius in late summer.
5. Visit the panda bears at the Beijing Zoo
If there is one thing that is representative of China, it is the image of the panda. Discover all the charm of these curious furry creatures at the Beijing Zoo. Of course, you can also see other animals characteristic of China, such as white tigers and golden monkeys, and take all the pictures you want. This is one of the 10 things to do in Beijing in summer, as the pleasant temperatures will allow you to enjoy the outdoors, in contact with the most adorable animals.
The Beijing Zoo is really huge, and has several attractions and places to have lunch, so you can spend half a day quietly. I recommend you to book your tickets for the Beijing Zoo in advance, as everyone wants to see the pandas.
6. Visit the traditional markets and take a food tour
Food is always a great way to get in touch with a city. In the case of China's capital, let me tell you, it's quite an experience. Sign up for one of the best gastronomic tours in Beijing and try some of the most traditional dishes of Chinese food, go through markets, where you can taste fresh produce and delicious snacks.
If you dare you can even try their curious sweets with insects. For this I recommend a visit to Donghuamen market, where you can buy caramelized skewers of cicadas, grasshoppers, spiders, cockroaches, scorpions and a hundred other bugs that, they say, are delicious... If you are going to visit Beijing in 7 days take a gastronomic tour is something you can not miss.
7. Tour the famous alleys (Hutongs) of Beijing by tuk tuk
Dare to get lost in the alleys of the old part of the city aboard a picturesque tuk tuk. My recommendation is to take one of the many tours through the Hutongs in Beijing, so your guide will tell you all about these picturesque alleys built during the Ming, Qing and Yuan dynasties. You will learn about the city's past and taste some of Beijing's most popular street food.
This experience blends gastronomy, history, culture and entertainment, which is why, for me, it is one of the best tours in Beijing. Even if you only plan to visit Beijing in 1 day, this tour is perfect, as it is the best way to get in touch with the place and its people.
8. Visit Beijing's huge Silk Market
Another must-see in the Chinese capital is a walk through the Silk Market. It is a multi-level building where you will find traditional costumes, kimonos, jewelry and much more. Bargaining is generally encouraged, so don't hesitate to haggle over a price.
There are many things to do in the Beijing Silk Market, here you can experience the authentic Chinese trade, and take the opportunity to buy gifts and souvenirs, such as fans and rice paper lamps. A place full of charm and authenticity. Be prepared, however, because it tends to be very crowded.
9. Attend an authentic kung fu performance
Beijing is synonymous with martial arts, who has not seen a movie about the origins of kung fu? If you are passing through the capital of China you can not miss an authentic kung fu show. It is a different experience, full of color, skill and adrenaline.
If you plan to visit Beijing in 6 days, this is one of those shows that go unnoticed, tourist-oriented, but highly recommended. It is also perfect to attend with children. They will love to see great kung fu masters doing acrobatics and simulating confrontations.
10. Take a bike tour through the highlights of Beijing
Touring a city by bike is an excellent way to get in touch with the rhythm of the place. And even better if you sign up for one of the best bike tours in Beijing, since, thanks to your experienced local guide, you will be able to learn about each of the places you visit. You will see the main highlights of the capital, places like the Forbidden City, the Great Wall or the Lama monasteries.
Among all the places you will visit on this tour, one of the must-see is Tiananmen Square. It is one of the most important squares in China, as it was one of the ancient gateways to the Forbidden City, and the place where the mausoleum of Mao Tse Tung is located.
Tips for visiting Beijing
Here are some practical tips that you may find useful during your visit to Beijing.
Learn some Chinese
The city can be a bit complex if you don't speak any Chinese, so I recommend you to learn some basic words to be able to understand any indication. Here is a list of the most common and practical expressions that can help you in Beijing:
Thank you: xie xie
You are welcome: bu iang xie
Hello: Ni jao
Goodbye: Zai jian
Good morning: Zao shang jao
Good evening: Wan an
Excuse me...: king wen
Sorry: dui bu ki
Help: Jiu ming
The bill!: Mai dan
How much does it cost: Ze ge duo shao kián?
I don't understand: Bú tài míng bai
Can you repeat, please: King zai shuo yi bian?
Beware of public transportation
Public transportation, although safe, can be a little complex to understand for us westerners, so I recommend that if you plan to stay only 4 days in Beijing you move by cab or on foot. And at the time of departure, I recommend you to hire one of the airport transfers to Beijing. That way you will be guaranteed to arrive on time for your flight.
Take the time to visit one of the many museums
Although I did not include it in the list, I advise you to visit some of the best museums in Beijing. Among them, one of the most outstanding is the National Museum of China, where you can enjoy Chinese art at its best. This is definitely one of the top 10 things to do in Beijing in winter, as you can also find shelter inside.
Nightlife in Sanlitun
One of the most lively nightlife areas in Beijing is undoubtedly Sanlitun. Take the opportunity to have a few drinks and try some local street food in this district full of bars and restaurants. This is one of the 10 best things to do in Beijing at night, because it's not all about touring monasteries and learning about the history of the city. If you only have 3 days in Beijing, don't miss Sanlitun.
Enjoy the city in every season
Beijing has a lot to offer, but there are some things you can only enjoy at certain times of the year. For example, in March, the cherry blossoms bloom in Beijing, especially in Yuyuantan Park and the Great White Cloud Temple Park. It is a popular time to enjoy the beauty of the blossoms and take pictures.
Also in March you can participate in the Yonghe Temple Lantern Festival. Held annually at Yonghe Gong Temple, this is a colorful festival with the display of huge lanterns and various cultural activities. These are just some of the best attractions in Beijing during the month of March.
During the month of July in Beijing you can attend the Duanwu Festival. Also known as the Dragon Boat Festival, during this traditional Chinese event, locals participate in dragon boat races and eat zongzi, a type of snack made of rice stuffed with meat, egg and other ingredients. If you plan to visit Beijing in 5 days and your trip is in July, this is a more than ideal opportunity to get in touch with local traditions.