Dublin Airport Transfers
I will tell you about all the possible options to get to your hotel from the airport in the most comfortable, fast and economical way.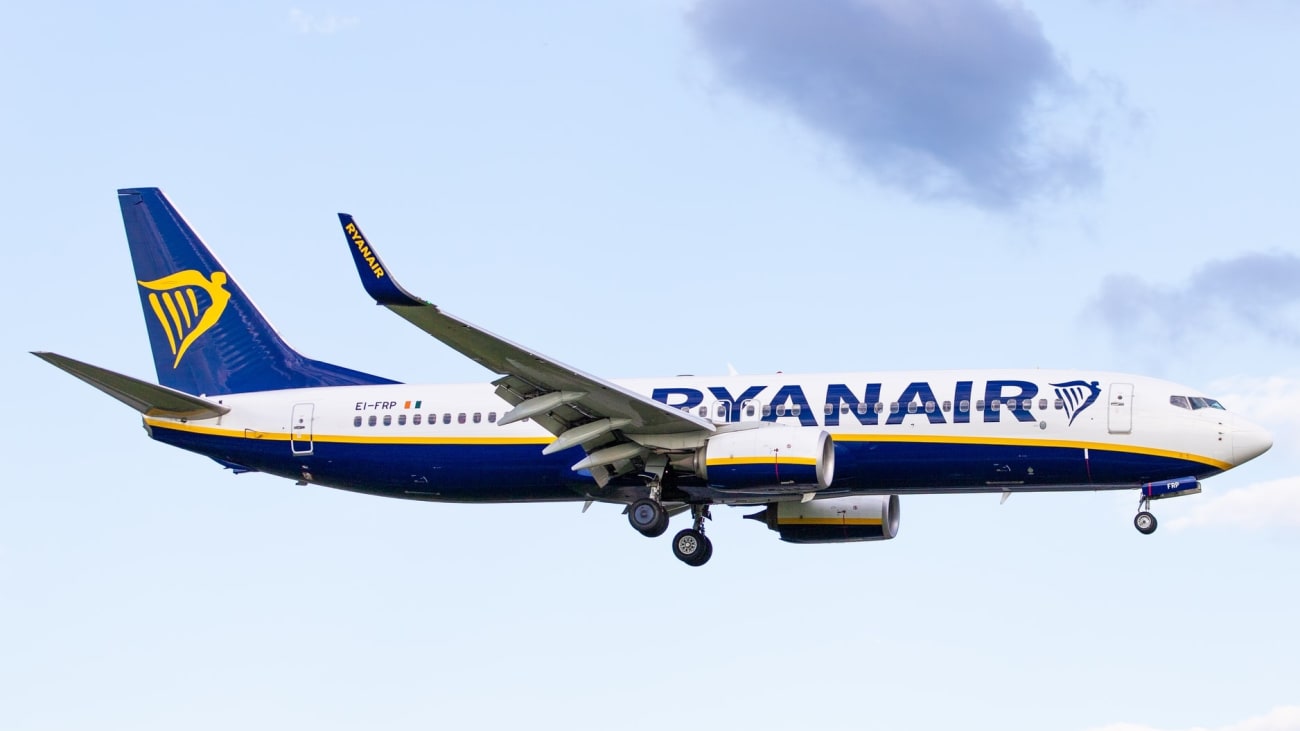 Dublin Airport is one of the largest airports in Europe and is located 15 km from the city center (about half an hour by car). Once you land at Dublin airport you can reach your hotel by bus or by hiring a private transfer. I give you all the details so you can plan your arrival in advance.
1. Transfer options between Dublin Airport and Dublin city center
If you prefer to arrive directly to your hotel saving time and gaining comfort, I recommend private transportation. Although you can order a cab or VTC or rent a car upon arrival, it is more convenient to book in advance the private transfer from Dublin Airport to your hotel and vice versa.
2. Private transfer to get to your hotel from Dublin Airport
In addition to speed (it will take you about half an hour to get to the center of Dublin) and comfort (all vehicles are fully equipped), pre-booking an individual private transfer from Dublin airport to your hotel has other important advantages:
The service is available 24 hours a day, 7 days a week.
You will only travel with your companions, so there will be no waiting and no intermediate stops before arriving at your hotel.
The professional driver will wait for you at the arrivals terminal, so you will not have to find your way around the airport or locate a cab or bus stop.
You will have enough space for your luggage (if you have any special luggage, please let us know when you make your reservation).
You don't have to worry if your plane is delayed because the driver has your flight information.
You can easily contact the transport company by e-mail or telephone for any questions or unforeseen events.
How this service works
The price per trip varies depending on the number of people in the group. You can make your reservation online; if your plans change, don't worry because you can cancel the service up to 24 hours before your arrival in Dublin.
Once you make your reservation you must indicate your flight number and the address of your hotel in Dublin; this way the driver will be able to wait for you taking into account possible delays in your flight and drop you off directly at the door of your hotel.
Private transfer back to the airport
This service is also available to go from your hotel in Dublin to the airport at the end of your trip. The conditions and price are the same; once the driver knows your flight details he will pick you up at your hotel in time for you to arrive at the airport without rushing and without having to wait for hours until boarding.
I recommend using this service especially if your plane leaves early in the morning, as using Dublin's night transport can be quite tedious.
Ana's Traveller Tip

Before booking a private transfer, make sure that the final price is locked in and that you will not be charged per extra person. Some private vehicles try to do this.
3. Other options between the airport and downtown
Aircoach bus
This is the fastest public transport option. You will distinguish these buses by their blue color and they stop at both terminals of Dublin Airport. The price is 7 euros each way (12 if you buy a return ticket) and it only takes about half an hour to the center as there are only three stops along the way: Drumcondra, O'Connell Street and Grafton Street.
They are available 24 hours a day with a frequency of approximately 15 minutes during the day and 30 minutes at night. You can buy your ticket directly on the bus.
Airlink
These are green double-decker buses provided by the city's official bus network. The difference with the regular buses is that they are specifically designed to connect the center with the two terminals of Dublin Airport (which implies a greater capacity for luggage).
The price is the same as the Aircoach buses (7 euros each way with discount on the round trip ticket), but they have more stops (a total of 10) so you can use them if you are staying far from the Aircoach stops. The full journey time is one hour and the frequency is 15 minutes from 5:30 to 00:00. There is no service at night.
Regular buses
They are the cheapest option and you will find them signposted on your arrival at the airport. However, you will not have much room for luggage as they are not special buses for the airport. It will take you about 45 minutes to get to the city center and depending on the area you are going to, there are three lines that stop at the airport: 16, 41 and 102. The ticket price is about 4 euros and you do not need a transport card to buy it.
Cab
If you want to avoid public transport, but have not booked a private transfer on arrival at Dublin Airport, you have the option of taking a cab. The cab rank is indicated on the various signposts around the airport, but you will usually have to wait in line.
The price varies depending on the time and traffic, but if you need an approximate amount to get an idea, calculate a cost of between 25 and 35 euros.
VTC
Finally, you have the option of requesting a VTC upon arrival through the Uber app (you can use the airport's WIFI connection). The price will be closed and you will be able to see it before confirming your request. Of course, you will have to agree with your driver to pick you up at a specific point of the airport, something that can lead to misunderstandings if you do not know the airport.
4. First tips for your arrival in Dublin
When to go to Dublin
The months from May to September are the warmest months in Dublin and therefore the best to travel without the heat ruining your trip as the average temperatures are limited to 20 degrees. If you travel in winter do not forget to pack warm clothes in your suitcase and an umbrella.
Where to stay in Dublin
The city of Dublin is very safe, so, a priori, there are no areas to avoid. However, you will often hear names like O'Connel Street, Temple Bar, Old Town or St. Stephen's Green; they are the most central areas of the city and where you will have everything at hand so they tend to be the most demanded in terms of accommodation. Remember to book as far in advance as possible to save on costs.
Getting around Dublin
Mobility is not a problem in the Irish capital. When you do not walk between the different points of interest in the center you can do it by bicycle, a very popular transport in the city. To travel long distances you have a wide network of buses, the subway and streetcars.
What to eat in Dublin
The gastronomy of Dublin is sometimes overshadowed by the international importance of whiskey or national beer, but that does not mean you can not enjoy typical dishes during your visit. Don't forget to try a good Irish stew or ask for soda bread to accompany your meal, made with baking soda instead of yeast. Also note the boxty or coddle as typical dishes and always let yourself be advised by the locals.
5. More about Dublin
Organize your trip to Dublin trying to make the most of the days you are going to enjoy the city. Here are some interesting articles about what to see and do in Dublin: